The 75 Best Albums of 2020 (page 3)
The Alternative is ad-free and 100% supported by our readers. If you'd like to help us produce more content and promote more great new music, please consider donating to our Patreon page, which also allows you to receive sweet perks like free albums and The Alternative merch.
---
PREVIOUS PAGE – NEXT PAGE
PAGE 1 (#75 – #51) – PAGE 2 (#50 – #26) – PAGE 3 (#25 – #1 + Playlist & Awards)
---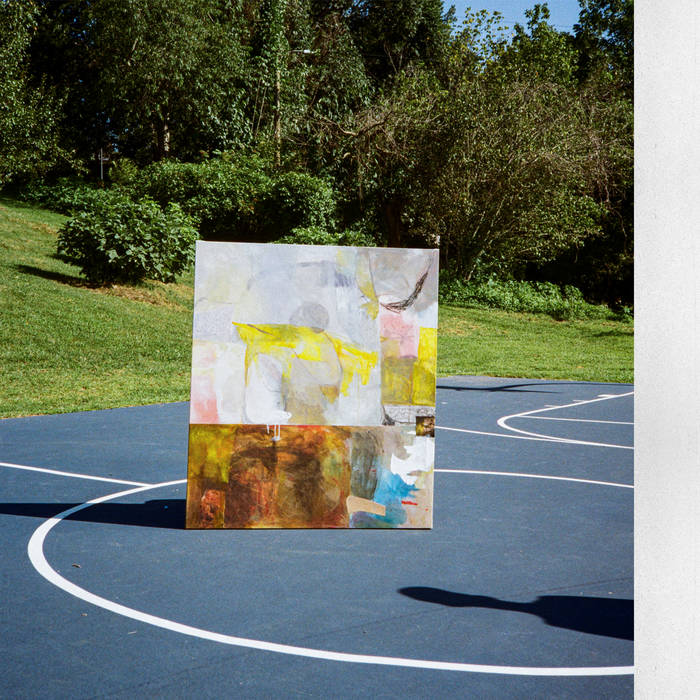 25) Sinai Vessel — Ground Aswim
"Where did you go?" asks Caleb Cordes throughout the opening song on Sinai Vessel's latest album Ground Aswim, and it's a question that holds many resonances with the Nashville act. For one, the wait for Sinai Vessel's followup to their excellent 2017 album Brokenlegged felt particularly long, closer to four years than three (the disappearance of the band's former label, Tiny Engines, might've had something to do with it). It's also the band's first album since losing two members, which brings the record closer to being a solo affair for Cordes in terms of songwriting. But that question feels most powerful in connection with the sound of Ground Aswim itself, which revels in the empty space left around these often sparse indie rock songs. The aforementioned opener, for instance, leaves plenty of loaded silence to tell the story of a town's loss, often reminiscent of the quiet, drum-forward power of Wilco's Ode to Joy. Later, "Guest in Your Life" is airy and light, Cordes whispering over a patient track that experiments with folkier elements like a slide guitar. An absence haunts Ground Aswim, which draws from indie rock mainstays like Death Cab for Cutie and Big Thief without sacrificing an element of uniqueness—this is a record that creates a very distinct, almost uncanny atmosphere, like driving through your old hometown and finding it completely deserted. – Jordan Walsh
---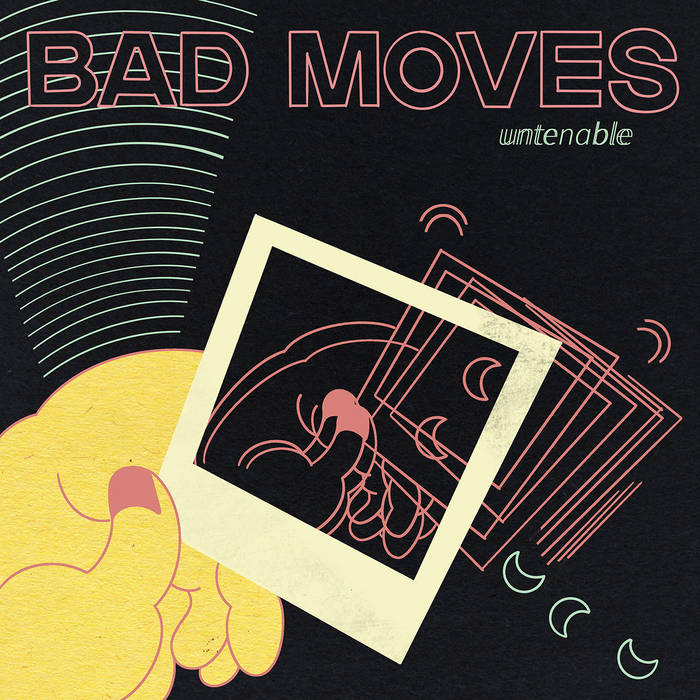 24) Bad Moves – Untenable
Chaos Year aside, the most surprising day of 2020 was when a (since deleted) well-written and good-hearted list of the author's 100 favorite power pop bands resulted in a cavalcade of bile and aggression from…power pop fans. Stunningly, these fans (and musicians) police their genre with the same religious zeal and sneering condemnation as hardcore or metal fans. Theirs is a genre of structure, of proud lineages to 60s and 70s pop heroes, of sticky hooks arranged with dioramic precision. A breath of fresh air was needed in the stuffy discourse. We needed a loose cannon.
Enter Bad Moves: a D.C. band that plays energetic, freewheeling power pop that pulls from punk as well as from vintage power pop. The album frequently rises to the heights of early New Pornographers: "Party With the Kids…" has the groovy simmer of Dan Bejar's New Pornos contributions, and the breathless 2-and-a-half minutes of "Local Radio" lines up hook after hook until the whole thing topples over into a sing-along that recalls "The Bleeding Heart Show"'s triumphant coda. Untenable manage to address the oppressiveness of existence under late-stage capitalism on songs like "Working For Free" in a way that still makes you want to shimmy. I shouted along to "That's not a bug, it's a feature!" as I shook my butt mournfully through my apartment, afraid of losing my job and my elderly family members and music venues and years of my life, twerking into the dread, throwing ass into the yawning void. – Keegan Bradford
---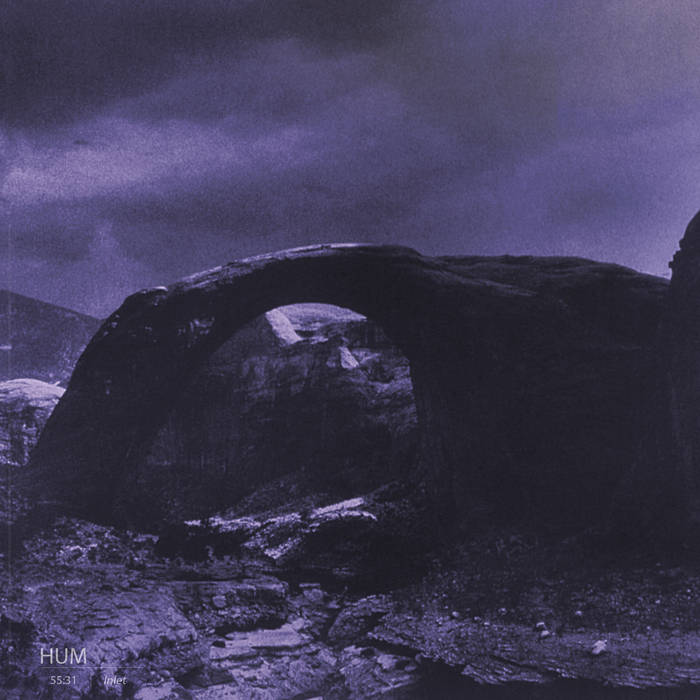 23) Hum – Inlet 
Inlet was a surprise that came after twenty-three years of studio-recording dormancy. Hum picks up right where they left off, diving into murkier terrain and deeper brooding tonality. They have influenced countless other bands in the time since the band's dissolution years ago, and yet, despite the double-decade break, Inlet makes clear that the student still has much to learn from the teacher. The album is a staggering journey through space and time, from a collective whose best days were thought by many to be behind them. A fresh thunder from former storms validates that these legends' best is in the present, and perhaps hereafter. -Tyler Holland
---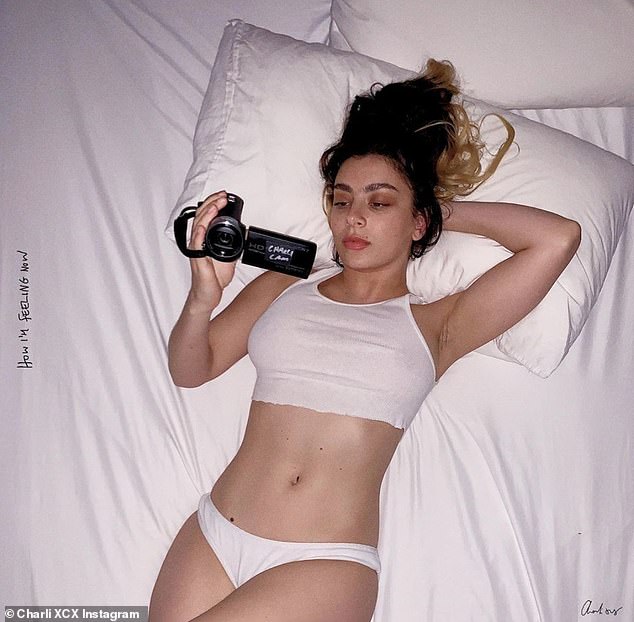 22) Charli XCX – How I'm Feeling Now
Being one of the first albums by a major artist to be created entirely in quarantine due to COVID-19, Charli XCX's How I'm Feeling Now is a solidified continuation of futuristic pop she's been cultivating her entire career, created in only 38 days. While prior releases featured a slew of high-profile features, this record leans on Charli's collaboration with her producers— A.G. Cook, BJ Burton, and Dylan Brady of pop-deconstructionist group 100 Gecs—as it delves into innovative and experimental hyperpop territory. Feeling sometimes like a knife being thrown in a blender, the hodge-podge of grinding beats and whirring chords that filter in and out of the pop landscape gains momentum, playing around with voice manipulation and elements of new-wave. How I'm Feeling Now builds a catalog of stories, showcases the creativity and talents that bubble inside of Charli as an artist, and pushes production to new heights, making it hard not to want more of this from 2020's predominantly formulaic pop atmosphere. – Hope Ankney
---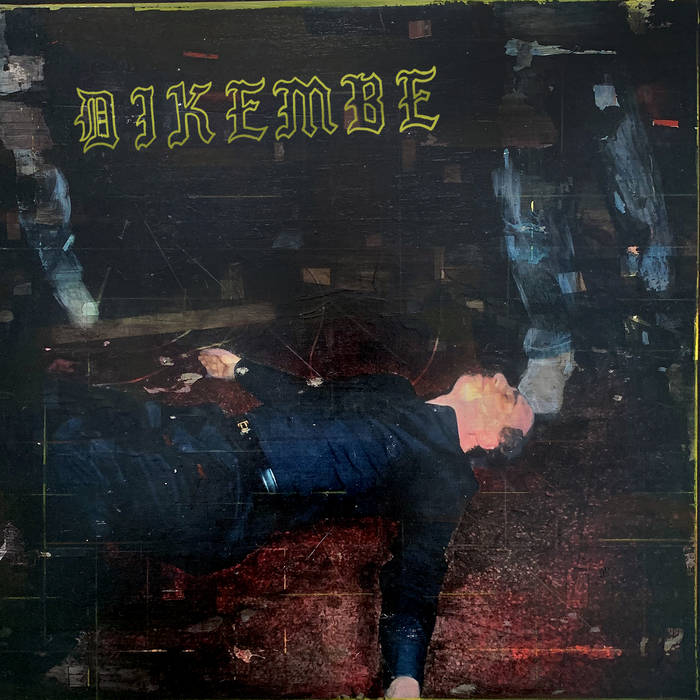 21) Dikembe – Muck
Dikembe have crafted their most creative, impactful record yet in Muck. Their fourth album is the most expansive release to date, diving deep into rich storytelling and the true profoundness of emotion. Dikembe doesn't hold back when it comes to grappling with mental health and loss, but tucked in each powerful guitar solo, bass line, or drum beat is this indisputable vein of hope. Songs like "Wake" and "Throat" wash over as an entry, then crash beautifully with slamming weight. Tucked in "Barely a Sea" is this tide-like feeling, and it's undeniably a momentous moment: "I was an ocean once / Now I'm barely a sea." The energy of Dikembe translates tangibly throughout the entire record—just shut your eyes during "Living in the Walls" and it's like you're at a show again. – Amanda Starling
---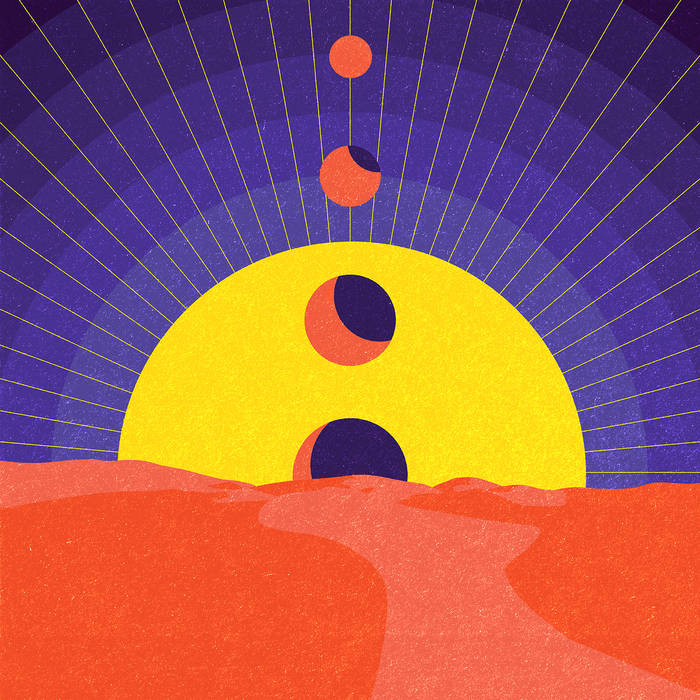 20) I'm Glad It's You – Every Sun, Every Moon
Every Sun, Every Moon is the result of grief and loss, written after a van accident that took the life of videographer and close friend Chris Avis. It is the result of being forced to abruptly reckon with mortality. It's a wide screen tragedy that plays out as a deeply personal reflection on loss, and it is the band's biggest, most beautiful record to date. The lyrics push inward toward frank and intimate explorations of the details that make up massive, borderless grief while the band's sound continues to expand.
The album was produced by J. Robbins of Jawbox fame, but the punch and shine he adds to the band's sound is more reminiscent of Burning Airlines, the project where Robbins polished the production until he found pop hooks buried in his surly riffs. The heft of his production pushes the borders of the band's sound, giving them the gravitas necessary to navigate the larger story surrounding the album. The arrangement and production choices were clearly labored over, each small sonic detail forming another neat stitch in their seamless sound. The reflective mood of "Ordinary Pain" is shifted into a higher gear via thudding bass and drums at the front of the mix. The drums throughout the album are a clinic in crisp fills and fluid transitions. The guitar tone is carefully matched to each song's needs: touches of overdrive add urgency to songs that are otherwise a slow burn, while the quieter sections are awash in shimmering reverb. It's a care of craft that reflects the significance of the narrative at the heart of the album: to tell a story like this, everything needs to be right. And on Every Sun, Every Moon, everything is. – Keegan Bradford
---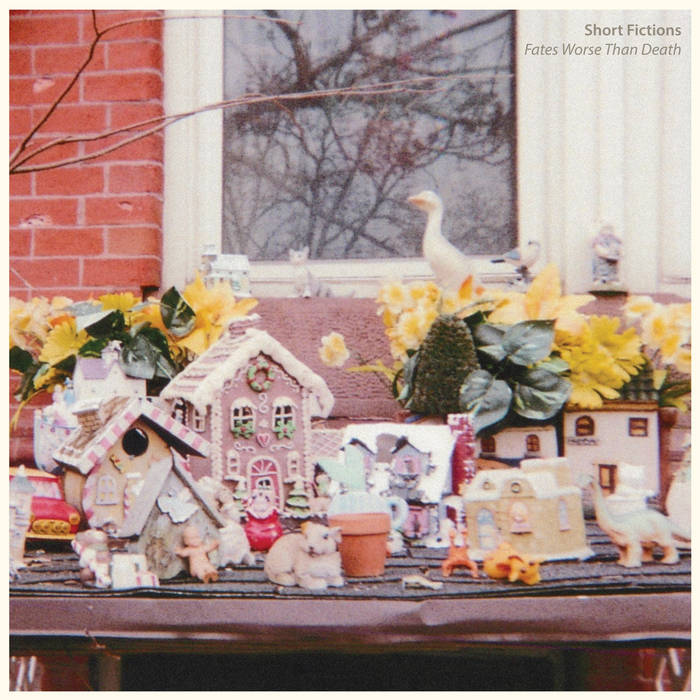 19) Short Fictions – Fates Worse Than Death
Short Fictions' debut LP, Fates Worse Than Death, did just about everything wrong from a commercial standpoint if the goal was to get noticed by blogs and make it on end of the year lists. The album came out December 13th 2019, and missed out on our list and every other list that year. On top of that, it's an album that's entirely focused on Pittsburgh, a city which doesn't get the media attention it deserves in general. The lyrics even mock the traditional subjects of most indie/emo bands, "You should only write songs about girls and your friends". Despite all of that, Fates Worse Than Death is on our list in 2020, because #1, we allow albums from the previous December and #2, we haven't stopped thinking about this album since it's release.
Fates Worse Than Death is an album which discusses how climate change, raising rents, capitalism, and our incompetent government have made life living in Pittsburgh (or any city), miserable and stressful. "All I ever think about is dying and everything that I love in Pittsburgh is quickly vanishing or getting gentrified". Vocalist Sam Treber is able to portray that message through cutting lyrics and samples from Big Bird, Mr. Rogers, and local Pitt Yinzers. All this over slowly building indie rock instrumentals, and occasionally twinkly guitars, the combined effect of which seem much bigger than the DIY shows that Short Fictions emerged from. If all this is something that Short Fictions could accomplish with their debut, I truly believe their potential is limitless. – Henderson Cole
---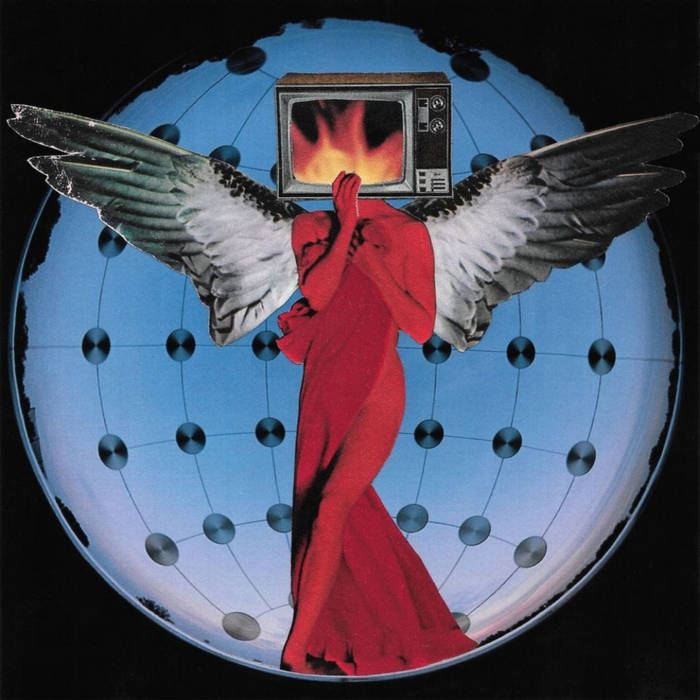 18) Carpool – Erotic Nightmare Summer
Carpool's Erotic Nightmare Summer was a shining bright spot in what was, in reality, a nightmare summer for most people. On the record, the Rochester-based emo group confront their demons with a smile, and drown them in a wash of sick riffs, throat-scratching vocals, and witty lyrics that inject some sunshine into the otherwise dark subject matter of the record. (Oh and don't forget about the Buffy clips.) The album is a ripper from start to finish, with the frenetic "Beauty School Dropout," the idyllic "Toronto," and the infectious "Salty Song (Erotic Nightmare Summer)" standing out as particularly killer songs. An undeniably fun record, Erotic Nightmare Summer marks Carpool as one of the most exciting young bands in the the emo/punk scene. – Aaron Eisenreich
---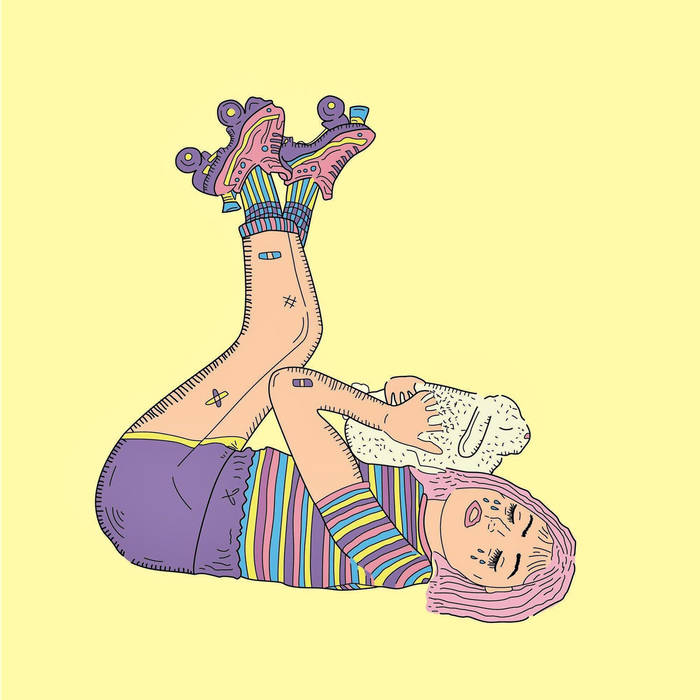 17) Beach Bunny – Honeymoon
Honeymoon, the debut from Chicago's Beach Bunny, is bursting at the seams with complicated, messy, deeply relatable feelings. When those feelings are joyous, often they resemble the wide-eyed wonder that a relationship's "honeymoon phase" brings to mind. That earnestness can also be found when the emotions run high. Lili Trifilio's voice is evocative and powerful, and that's a necessary component to why these songs work so well. Sure, they're fizzy and infectious, but did they not feel endlessly pleading, they might not hit you in your soul. – Eric Bennett
---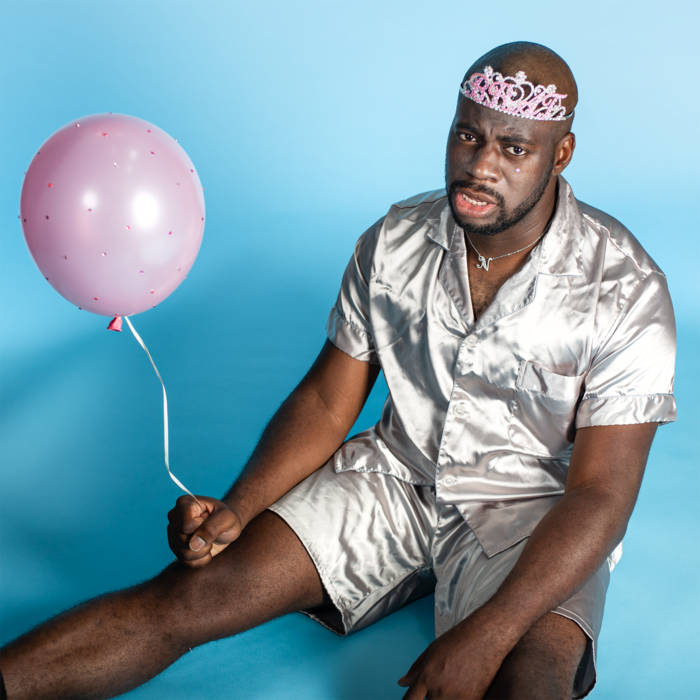 16) NNAMDI – BRAT
Nnamdi Ogbonnaya exemplifies range in the themes present on BRAT. He calls himself a "pretty bitch" on scratchy opener "Flowers to My Demons" and proclaims "I'm the shit and you know that" on the subsequent track, the lively "Gimme Gimme." Then, he pushes that boasting aside to offer musings on fatigue brought about by depression, his interests evolving due to aging, and the tension between him and his family that's been exacerbated by his decision to pursue music as a career. This album wouldn't have been possible without wisdom. The sound is purified and silky, complemented by his meticulous vocal delivery and gentle high notes. Considering this record is indebted to R&B, brimming with sleek beats and unabashedly somber at some points, one could draw parallels between it and Frank Ocean's work. – Bineet Kaur
---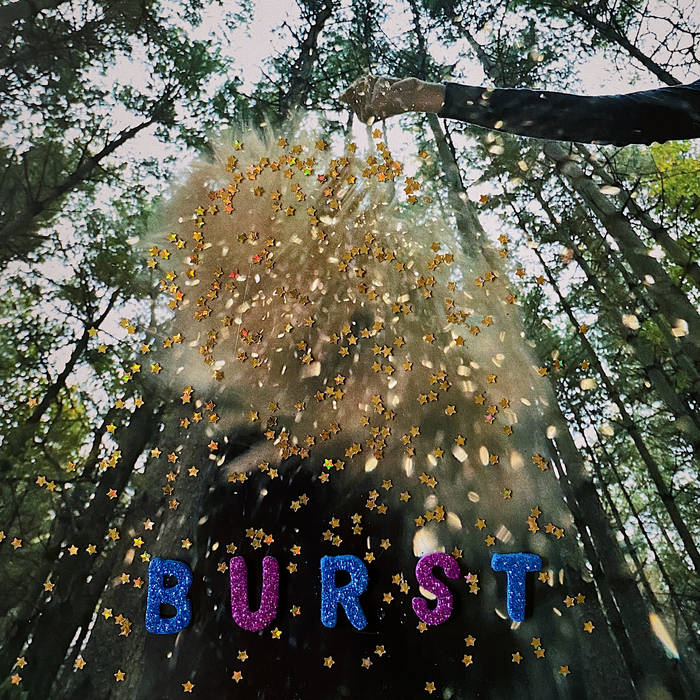 15) Snarls – Burst
Self-proclaimed "glitter emo alt- rock" band Snarls shine on their debut album. The shimmery guitars and gauzy vocals create a dreamy atmosphere, but the emotion-soaked lyrics and delivery by the whole band are what sticks to everything. Highlights are the dream-pop-influenced "Walk in the Woods", the introspective "Twenty", and the rebellious "Hair"—but if you need me, I'll be singing along at the top of my lungs to "Marbles". Just like glitter,  once you listen to this album, you'll never get it off of you. – Jami Fowler
---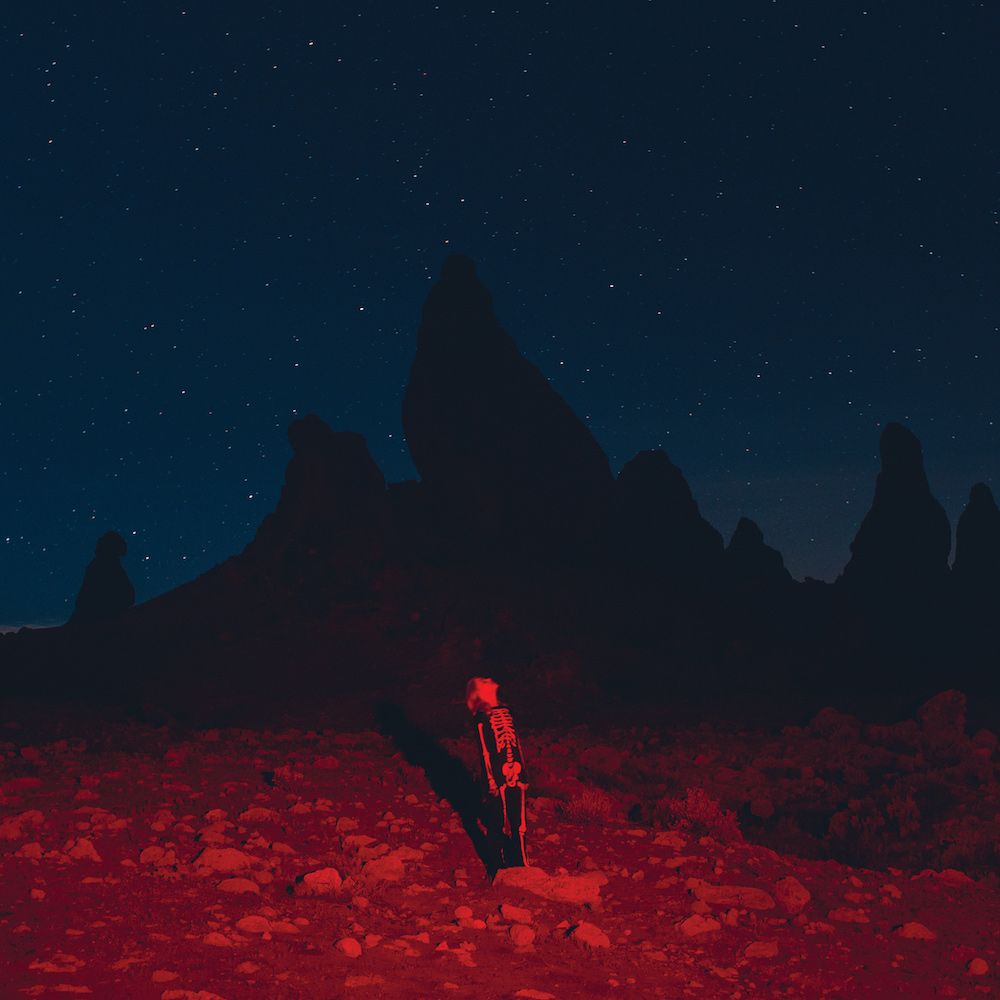 14) Phoebe Bridgers – Punisher
An album of yearning ballads released during a year of isolation: what could possibly go wrong? Phoebe Bridgers' second solo album cemented her status as Patron Saint of Messy Bisexuals as well as ushering in a TikTok dance craze, multiple late-night performances, and four(!) Grammy nominations. Even my college roommate who considers himself a fan of Steve Martin's banjo recordings asked me, "Have you heard this song 'Kyoto'?"
While she's aided by an exceptional ear for orchestration, a charismatic social media presence, and bingeable Genius annotations, Bridgers' success is due primarily to the density of her songwriting. Not all of the lyrics ring with cleverness or honesty, but they ring often and sharply. Highlights include tributes to muses Julien Baker ("Graceland Too") and Elliott Smith (title track). It won't be long until people mention her name next to Smith on the list of Great American Songwriters™️, but I want to make a different comparison: Springsteen. On Punisher's final and best song, "This Is The End", when the clack of the hi-hat comes in and the distant bass starts to stab, it sounds like boarding an onramp, and when the song gains speed and finally explodes, it sounds like hitting 90 miles per hour on the highway. It sounds like what so many musicians lost this year, and Bridgers is pulling out of here to win. – Harrison Thurman
---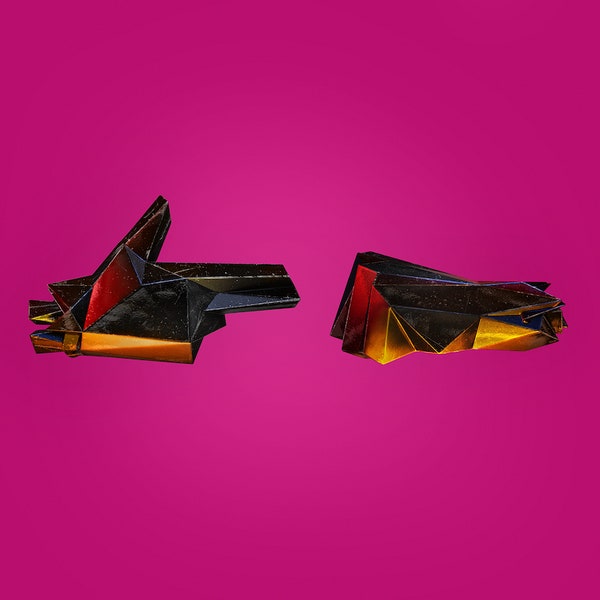 13) Run the Jewels – RTJ4
This is fourth installment in the metaphorical box of overwhelming evidence that El-P and Killer Mike are the greatest hip-hop duo in history. The album hits like a grenade when plugged into a loudspeaker. RTJ4 is an explosive musical case for the political, moral, and social rebellion against injustice. Unconscionable police brutality against Black people in America has been routinely committed and overlooked for generations prior to 2020. And still, the timing of Run The Jewels' impassioned release is damn near prophetic, having been written just before this dumpster-fire year in which George Floyd's murder, in particular, sparked widespread righteous rage and protest across the country. The "Yankee and the Brave" are beacons of hope amidst the terror of our times, finding joy and humor in the bleakness. Sometimes, there comes along a work of art whose intended meaning is its time and place in history. RTJ4 is, quite simply, a perfectly-placed time capsule. – Tyler Holland
---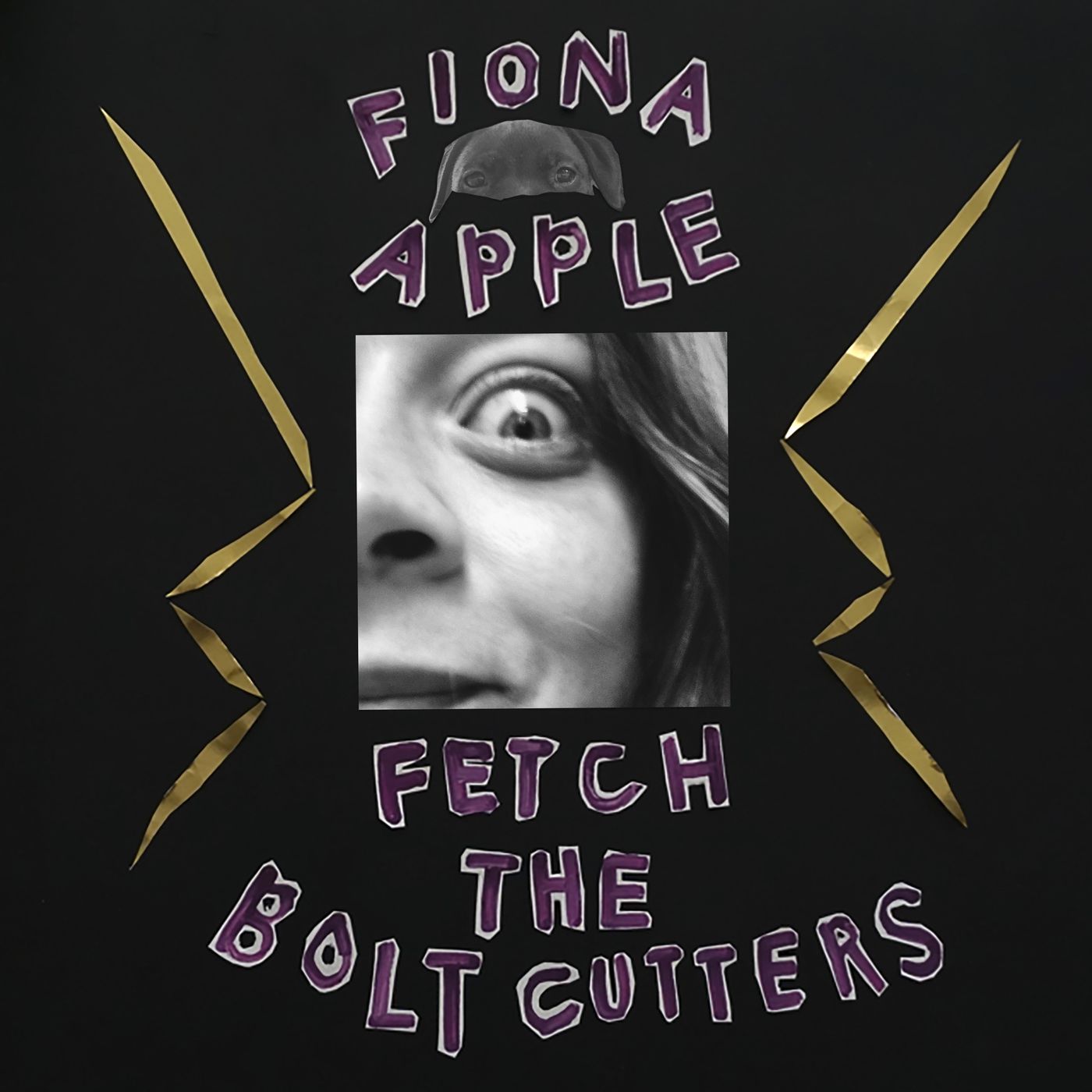 12) Fiona Apple – Fetch the Bolt Cutters
It's not hard to see why many outlets have named this album their favorite of the year. Fetch the Bolt Cutters can be looked at by music fans as a gift; one bright spot of the year's darkest months. The power behind its "masterpiece made in isolation" narrative certainly helps bolster its reputation, but at the end of the day, were these songs not marvels, storytelling wouldn't be enough. From the calamitous keys of "Shameika" to the ramshackle percussion of "Fetch the Bolt Cutters," it's one of the year's most engaging listens. – Eric Bennett
---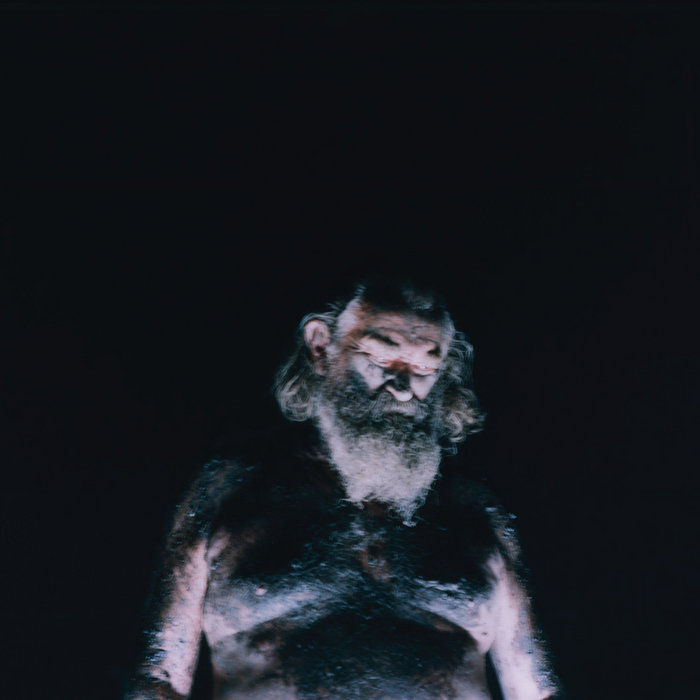 11) Nothing – The Great Dismal
Nothing have come back stronger than ever on The Great Dismal. Continuing to build on their signature shoegaze-rock sound, the band take on more complex instrumentals and experiment with their sound while staying true to their roots. After Nothing left us with 2018's Dance on Black Tap, I was excited to see what will come next from the Philly-based group. The Great Dismal is haunting, melancholy and ethereal in all the right ways. Oftentimes, music of this genre can sometimes get lost in its blend of sounds and effects, but Nothing allows for all of the instrumentals to come together in a well-crafted way. The breakdowns on "Say Less" and "April La La" are excellent showcases of how their sound has matured and they are taking more risks. The guitar tone across all of their tracks is stellar, warped into this reverb-y yet distinctive sound that is unique to Nothing. The drums help to break apart the guitars and vocals by being sharp and crisp. The Great Dismal feels right for the times that we're in: teetering on the line between depressing and hopeful. – Sarah Knoll
---
10) Waxahatchee – Saint Cloud
As a songwriter, Katie Crutchfield writes candidly and beautifully about heartache, finding clever ways to shape her own experiences into songs that have the power to resonate with anyone who might happen to stumble upon them. So it only makes sense that on her fifth and best album, Saint Cloud, the Birmingham, Alabama native would finally dive headfirst into the world of Americana, a genre that rewards both honesty and sincerity. Songs like "Lilacs" and "Ruby Falls" both embrace the influence of artists like Lucinda Williams while still staying true to the ethos of Waxahatchee's punk roots, creating something that sounds vaguely familiar but still manages to feel new and exciting. You can practically hear Crutchfield's voice brimming with a new sense of purpose over the shuffling rhythms and twangy guitars that make up Saint Cloud, and the end result is one of the most optimistic albums of the entire year. – Michael Brooks
---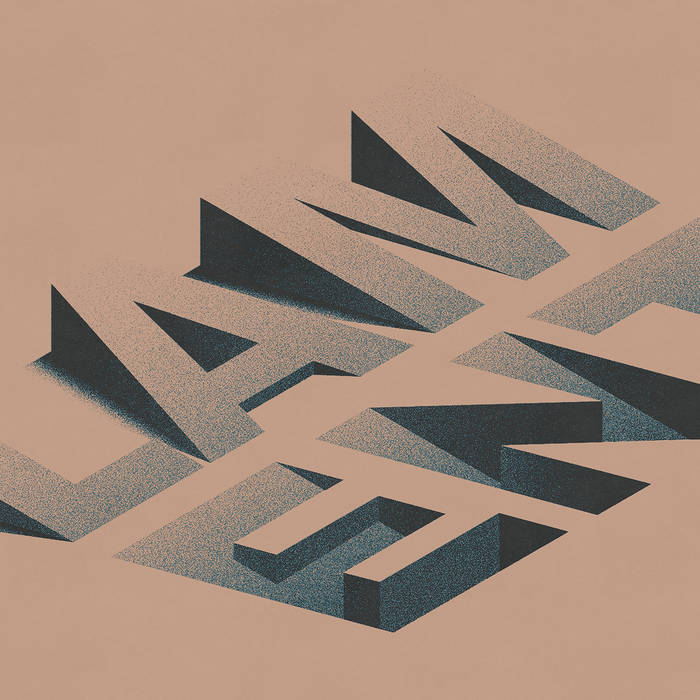 9)  Touché Amore – Lament
Touche Amore brought their melodic and melancholy sound to the next level on Lament. After their heart-wrenching LP Stage Four was released in 2016, the band have showcased that they are spearheading what post-hardcore is all about. On Lament they prove this point further. Gut-wrenching lyrics accompanied by twisting guitars and a smooth rhythm section, Touché Amore pushed the envelope further on their signature sound, and in the process, they round out what it means to be a post-hardcore band. Lament goes even further by building off of the narrative from Stage Four regarding the passing of frontman Jeremy Bolm's mother. The grief and attempts to move on are so heavily identified through their lyrics and are supported further through their instrumentals. Each song brings their own chapter to this novel that drives home a heartbreaking and provoking tale through this medium of music. I haven't listened to an album that is so grief-stricken and heavy emotionally that connects its lyricism so well with the instrumentals in a very long time. Tracks such as the opener "Come Heroine" and "Reminders" are excellent examples of not only how Touché Amore put their signature stamp on these tracks but also branch out a little and take risks to define this signature further. – Sarah Knoll
---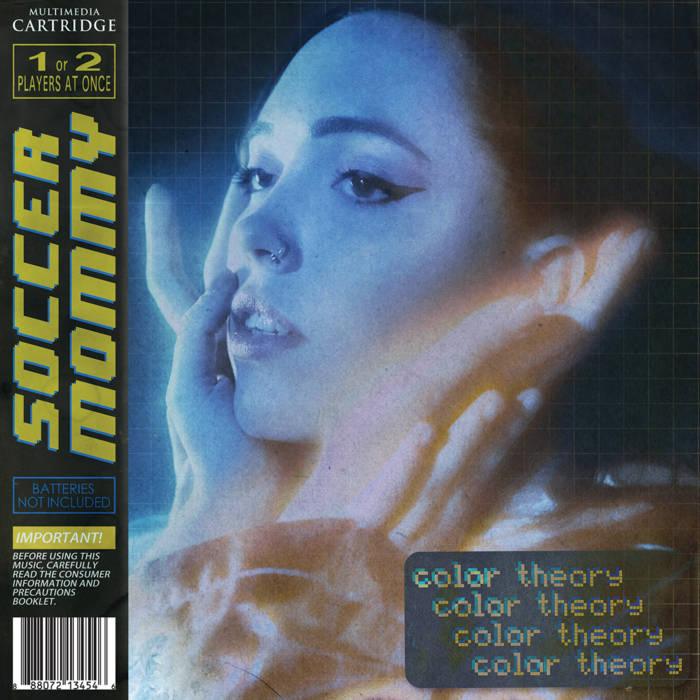 8) Soccer Mommy – Color Theory
Sophie Allison spends her sophomore effort, color theory, taking its listener through three color coded movements. Blue is her meditation on depression, yellow is a depiction of illness, and the grey section ponders our collective mortality. She's clearly adept at crafting a powerful hook, but Allison's true gift is her candor. The closer, "grey light," contains a line so blunt and devastating I haven't stopped thinking about it all year: "I'm watching my mother drown." This is the strength of color theory, the ability to draw you in close and never let its impact leave you. – Eric Bennett
---
7) Illuminati Hotties—Free I.H.: This Is Not The One You've Been Waiting For
The second "project" (read: album) from Illuminati Hotties might not exist if they didn't get tangled in a frustrating legal battle with their former label. Much of the record is either an exasperated outburst or a barely contained dose of clenched-teeth sass toward the company who songwriter Sarah Tudzin feels slighted by. The main narrative is impossible to ignore, but Free I.H. explores a whole record crate's worth of sonic and emotional temperaments. From urgent and gripping punk like the rageful "free ppls" and the sneering "superiority complex"; the kooky Afropop of "melatonezone" and the playful post-punk of "content/bedtime"; to the pristine power-pop of "frequent letdown" and the Galaxie 500-esque "free dumb". Finally, there's the mushy ode to friends, "reasons 2 live", which feels like an epilogue to the anger—both winking and sincere—that came before it, giving the scattered tracklist a warm sense of resolve. This may not have been the one we were waiting for, but sometimes the best things in life come when we least expect it. – Eli Enis
---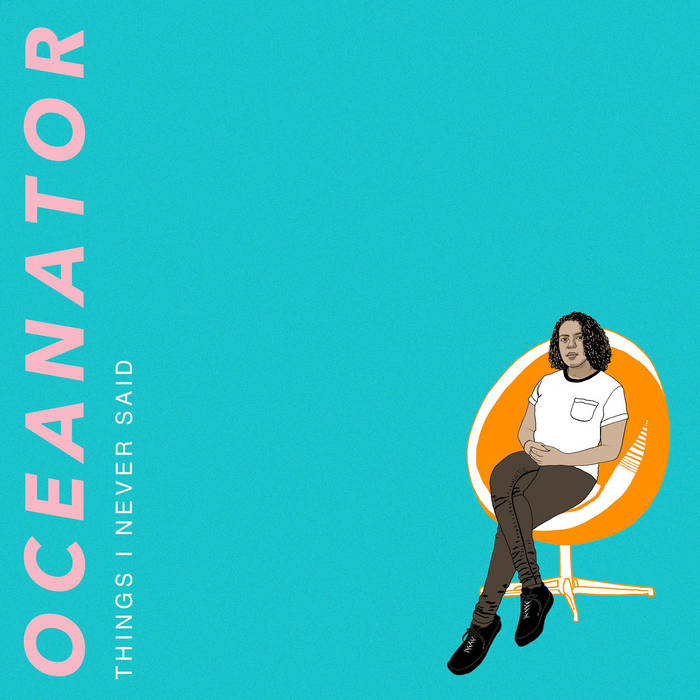 6) Oceanator — Things I Never Said
After two excellent EPs in which she built her riffy sound and tightened her curious and honest songwriting, Elise Okusami delivered one of the best debut records of the year in Things I Never Said. Okusami's wonderfully loud and fuzzy guitars lend a straightforward sound to these songs, but they often deal in complex points of intersection between personal relationships and oncoming apocalypse. "Now we settle down and watch from afar as our world comes to an end," she sings on the crunchy and jittery "Hide Away." But Things I Never Said is just as fun as it is wary. The infectious energy of a song like "Heartbeat" offers such a profound moment of exuberant joy, proving that Okusami has no problem getting us to jump and dance along even as the world crumbles behind us. But the closing song "Sunshine" is the real moment of perseverance—Okusami strums her lonely electric guitar while she sings about picking up and moving forward even when it might not feel like it's worth it ("I'm going outside today/ I'm feeling like things might be okay"). Fresh and immediate, Things I Never Said is the sound of living your life through all the chaos. – Jordan Walsh
---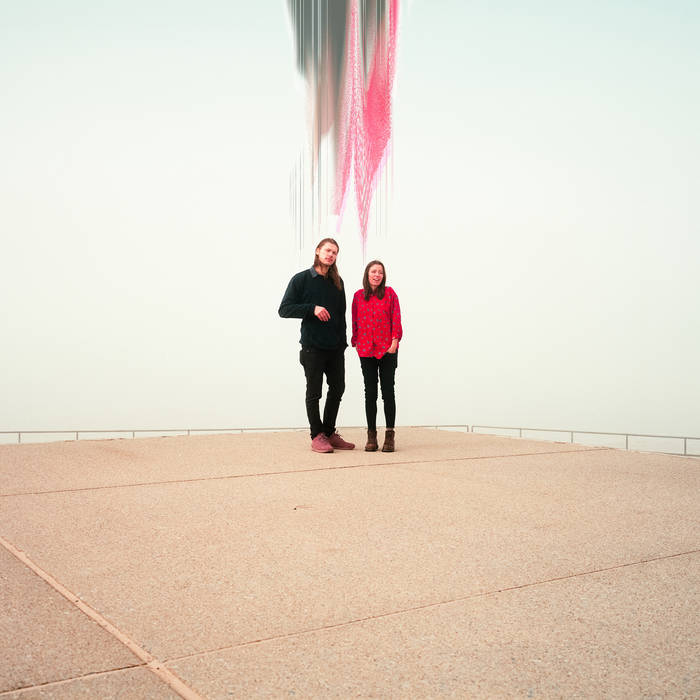 5) Ratboys – Printer's Devil
For years, Ratboys felt like an act steadily rising, but still criminally overlooked. That's why before we knew what 2020 had in store, the release of Printer's Devil felt like a coronation. It's without a doubt their strongest work to date, and only gets better as you work your way through. While it's one of the best rock releases of the year, nothing about it feels straightforward. Its lead single, "Alien with a Sleep Mask On", might look at first like your standard ripper of a track, but once you reach the deep pause of a bridge, you see that it's something more. "I Go Out at Night" is an evocative, cathartic cut like many quasi ballads before it, but it builds into something uniquely magnificent. They even choose to close it out with a mesmerizing repeating pattern. The title track loops around and around, only to fade out so slowly you barely notice what's happening. Ratboys might not have gotten to spend the year sharing this across the world in person, but that doesn't mean the world hasn't found it on their own. – Eric Bennett
---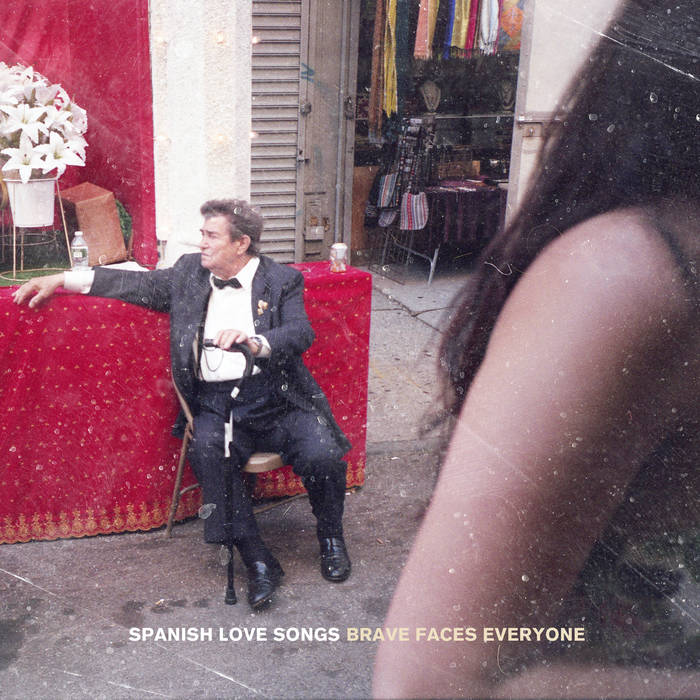 4) Spanish Love Songs  – Brave Faces Everyone
I unknowingly started the year living within the context of a phenomenal rock album called Brave Faces, Everyone. I woke up and walked to work every day with the bravest face I had, and every night I came home feeling empty; "bed to desk to bar, eyes on the floor." With the rasp of The Wonder Years (can't forget that Greatest Generation-reminiscent finale) and the candor of The Mountain Goats, Spanish Love Songs have encapsulated what it means to be young, broke, hopeless and hurt, yet still fighting to be what everyone expects you to be. The guitars hit hard, the lyrics are wrenching and accurate, and the pop-punk tones give all the right nostalgia with none of the cliched melodies or tired structures. Plus, the last lines of the record leave a shimmering impression: "We don't have to fix everything at once / We were never broken, life's just very long / Brave faces, everyone." – Luciano Ferrara
---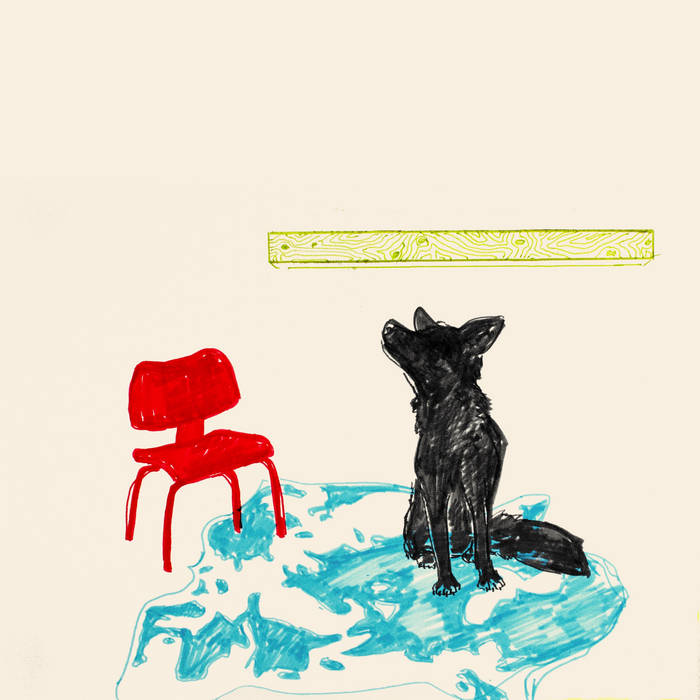 3) Dogleg – Melee
I could have told you what the defining album of 2020 would be as the moment I first read the title: Microphones in 2020. It has been a year of ennui and dread spent indoors: it's almost too on the nose for Phil E. We are now at the very end of 2020, a year that has been discussed and dissected far beyond what it deserves. The Microphones album was excellent, but it became clear that it wasn't the rallying point we needed in 2020. What we collectively needed was not to commiserate this year—we needed to blow it the fuck up.
On December 31st, 2016, Dogleg bassist Chase Macinski tweeted "Kawasaki backflip." There was no explanation; there was no need for an explanation. It's just some very dope shit to tweet. 3 years later, it became the very dope title of Melee's opening track, a song so kinetic and cathartic that it fulfills the impossible promise of its title. It's X-Games music. The song pushes the needle into the red, howling until the whole thing threatens to come apart, and the band just keeps going harder. They achieve this by precision, not abandon. The songs are deceptively kinetic, powered not by blunt power chords, but instead by knotty riffs linking with sinewy bass lines that recall Attack On Memory's enormous, gorgeous guitars.
It seems impossible that the unrelenting attack of "Kawasaki Backflip" could be anything but a set-closer. However, what's most astonishing about Melee is that every song is a closer. Every song is a grand finale. "Bueno" could be the climactic, cathartic end to anybody else's album. For Dogleg, it's track 2. Every song is a semi-truck with the breaks out screaming downhill, all sparks and burning rubber and howled anger and frustration. It was recorded before the world went to shit, but it became the only appropriate soundtrack for a world going to shit. – Keegan Bradford
---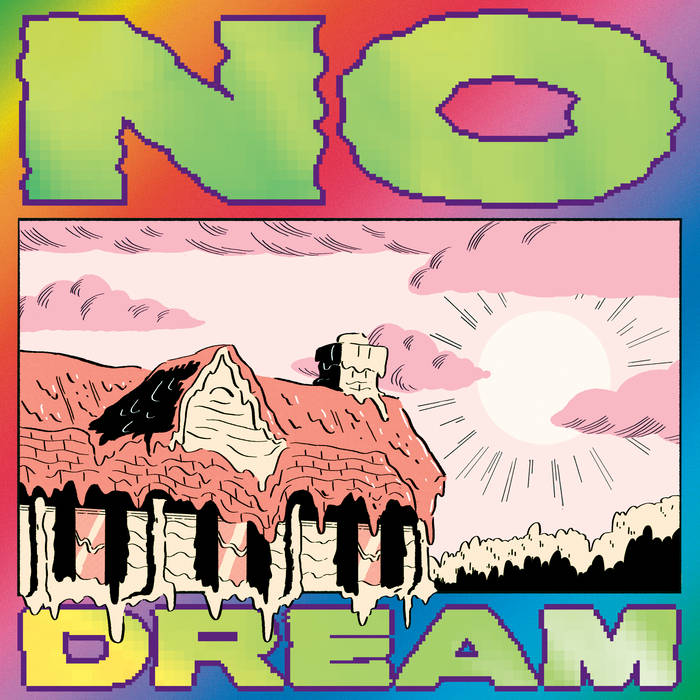 2) Jeff Rosenstock – NO DREAM
No one in the punk world is better at chronicling our caustic times than Jeff Rosenstock. He already cemented this position with 2016's WORRY! and 2018's POST-, but NO DREAM may be Rosenstock's finest outing yet, as he takes on existence in a "total nightmare concurrent with legal weed." His voice has never sounded better, straddling the line between screaming and singing, hitting just the right combo. The always-impressive backing band Death Rosenstock also sounds on top of their game here, as the precise rhythm section and agile guitarwork bring the songs to life. The record is full of too many explosive, cathartic moments to count, from the thud of "that's why I'm so fucking sad" in "The Beauty of Breathing," to the incendiary bridge of "***BNB," to the unforgettable "all these other motherfucking dipshits can bite me" in closer "Ohio Tpke." NO DREAM is an indispensable record, capping off an incredible three-album run by Rosenstock, who shows no signs of slowing down. – Aaron Eisenreich
---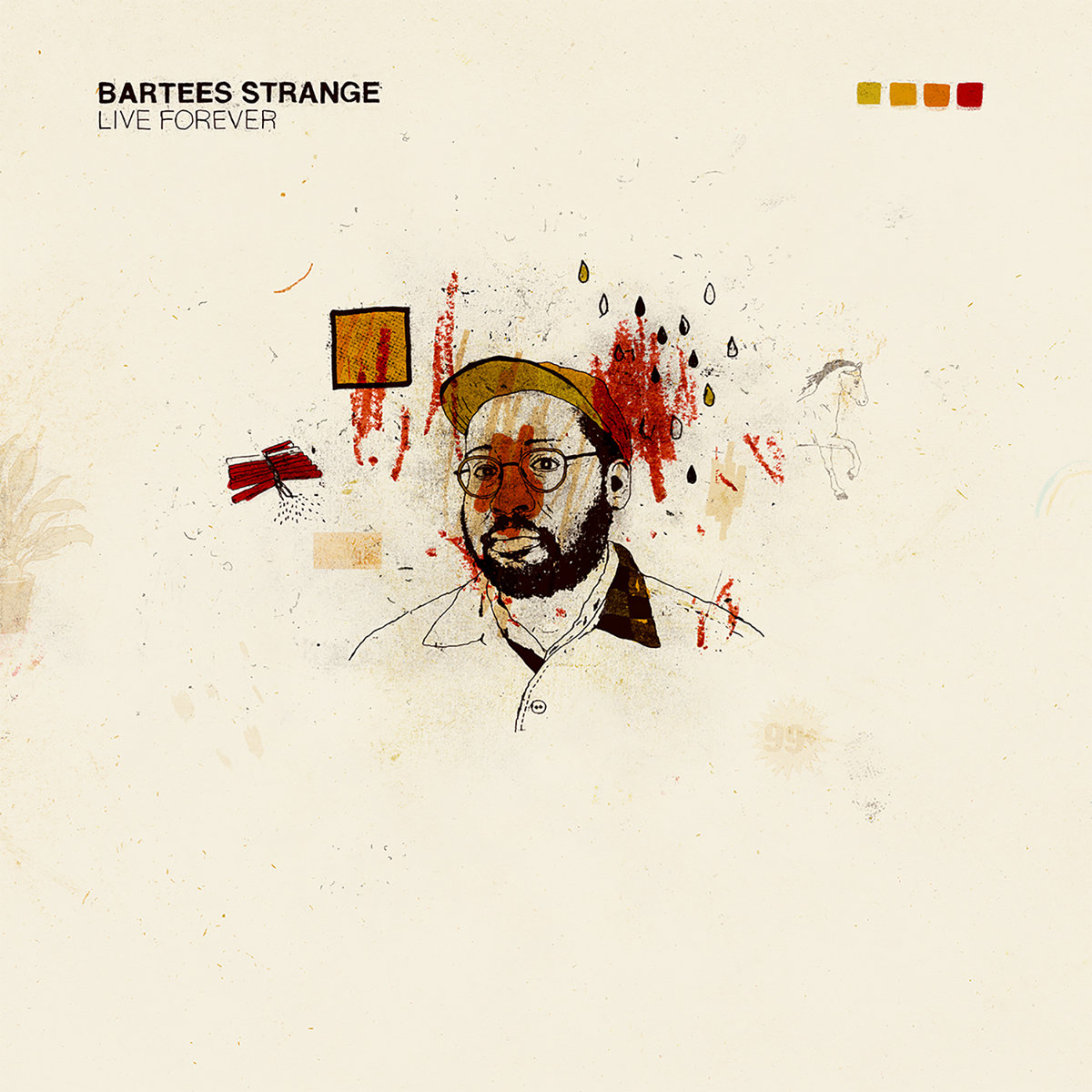 1) Bartees Strange – Live Forever
Honest. Invigorating. Expansive. These just begin to describe everything packed into the long-awaited full-length debut of Bartees Strange, Live Forever. His love letter to The National, Say Goodbye to Pretty Boy, was just a tease for all that was to be found in Live Forever. The DC artist commanded 2020 with his cross-genre, sincere release that breathed life into a time that was desperate for it. Live Forever stands out for all that it says and does, and that's because it's so true to Bartees as an artist and as an individual. In sound, it goes where he feels, from slick hip-hop influenced licks in "Kelly Rowland" and "Mossblerd" to a dancey emo-tinged ballad like "Mustang." Everything about this album feels organic, and that's easily attributed to Bartees' talent and how he wields instrumentation. Much of this record feels like Bartees' declaration of love for making music, self love as Black musician in largely white spaces, and a mission statement to innovate beyond boxes and labels. Live Forever is undoubtedly only the first of many impactful, unforgettable records to come from Bartees Strange. – Amanda Starling
---
OUR BEST OF 2020 PLAYLIST:
---
The 8th Annual The Alternative Music Award Winners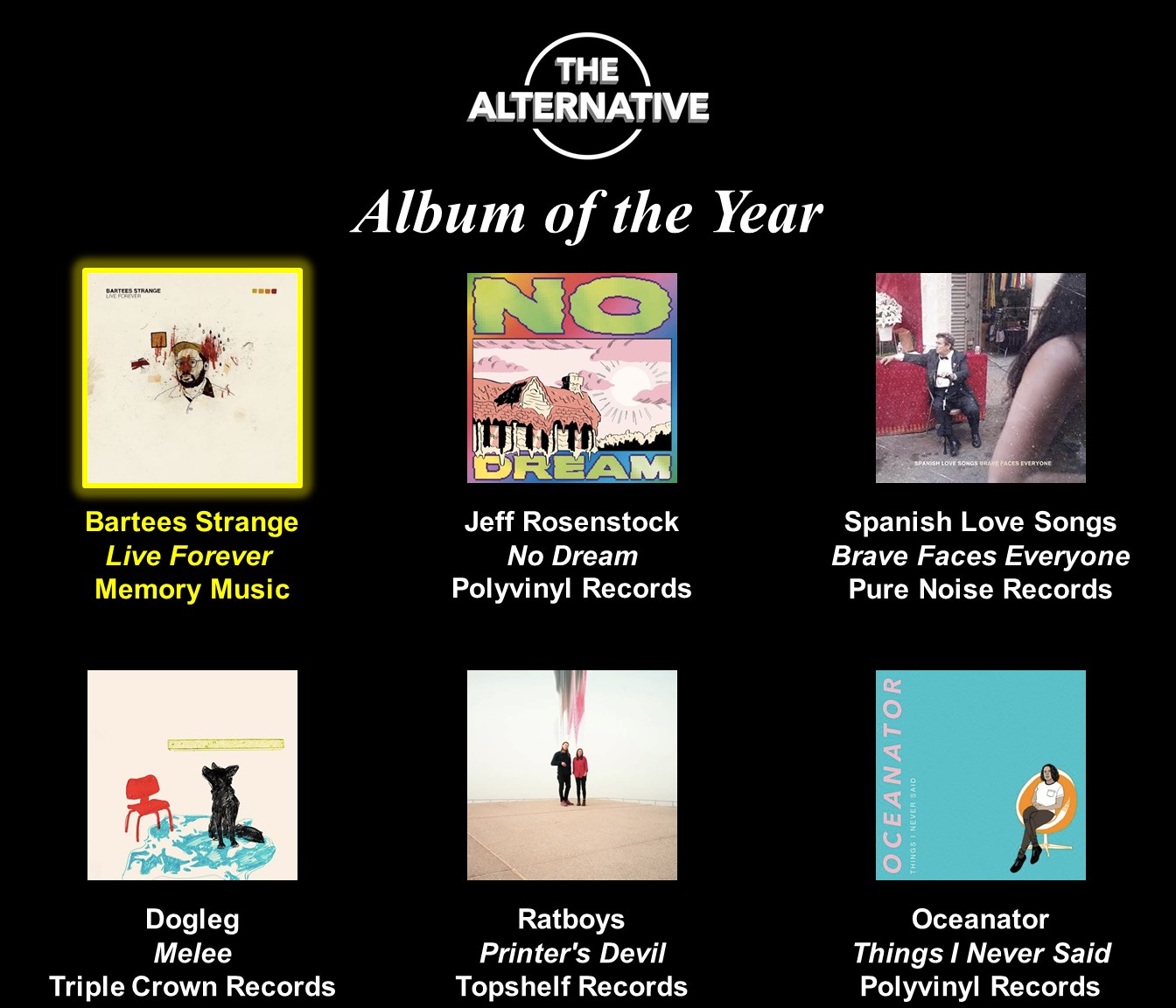 ---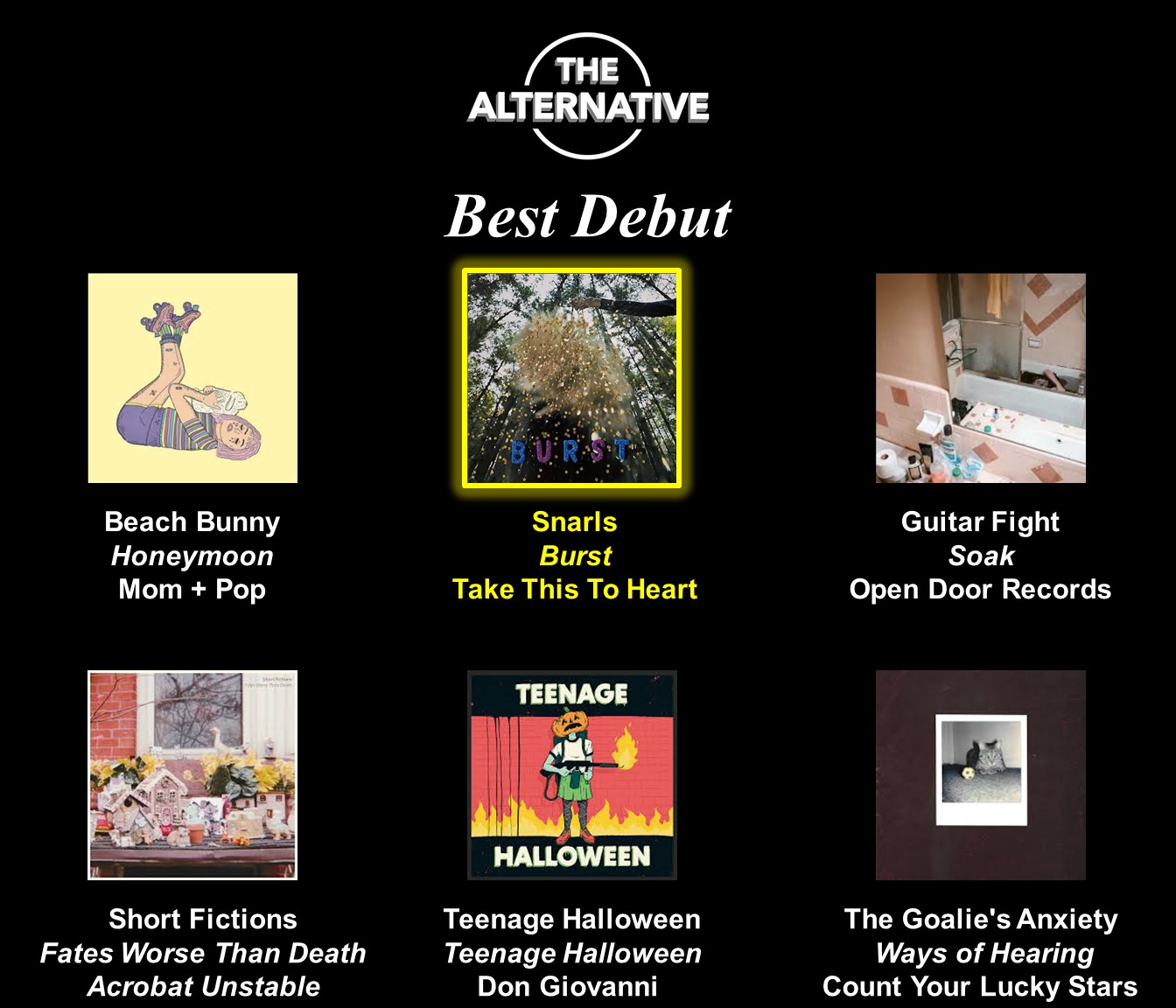 ---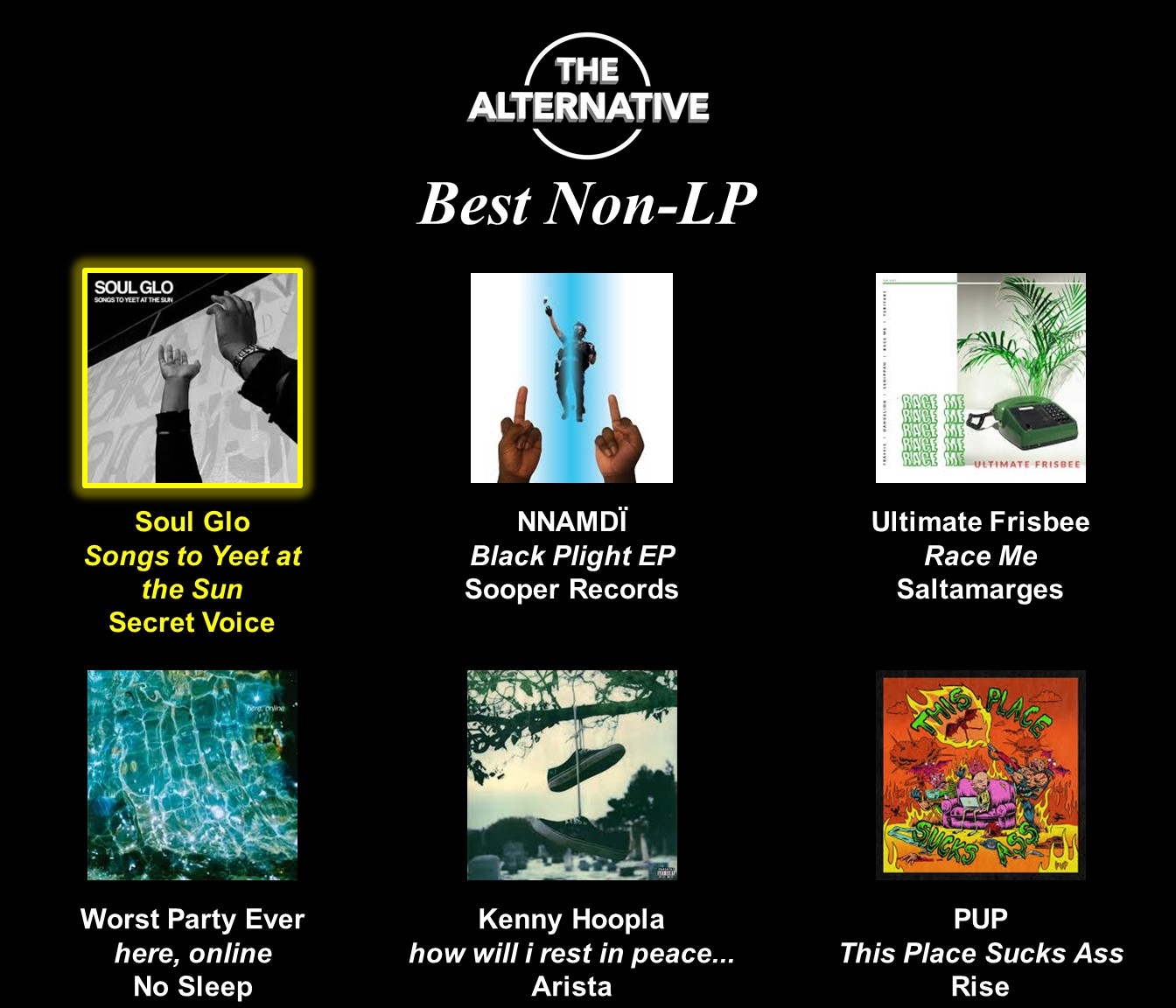 ---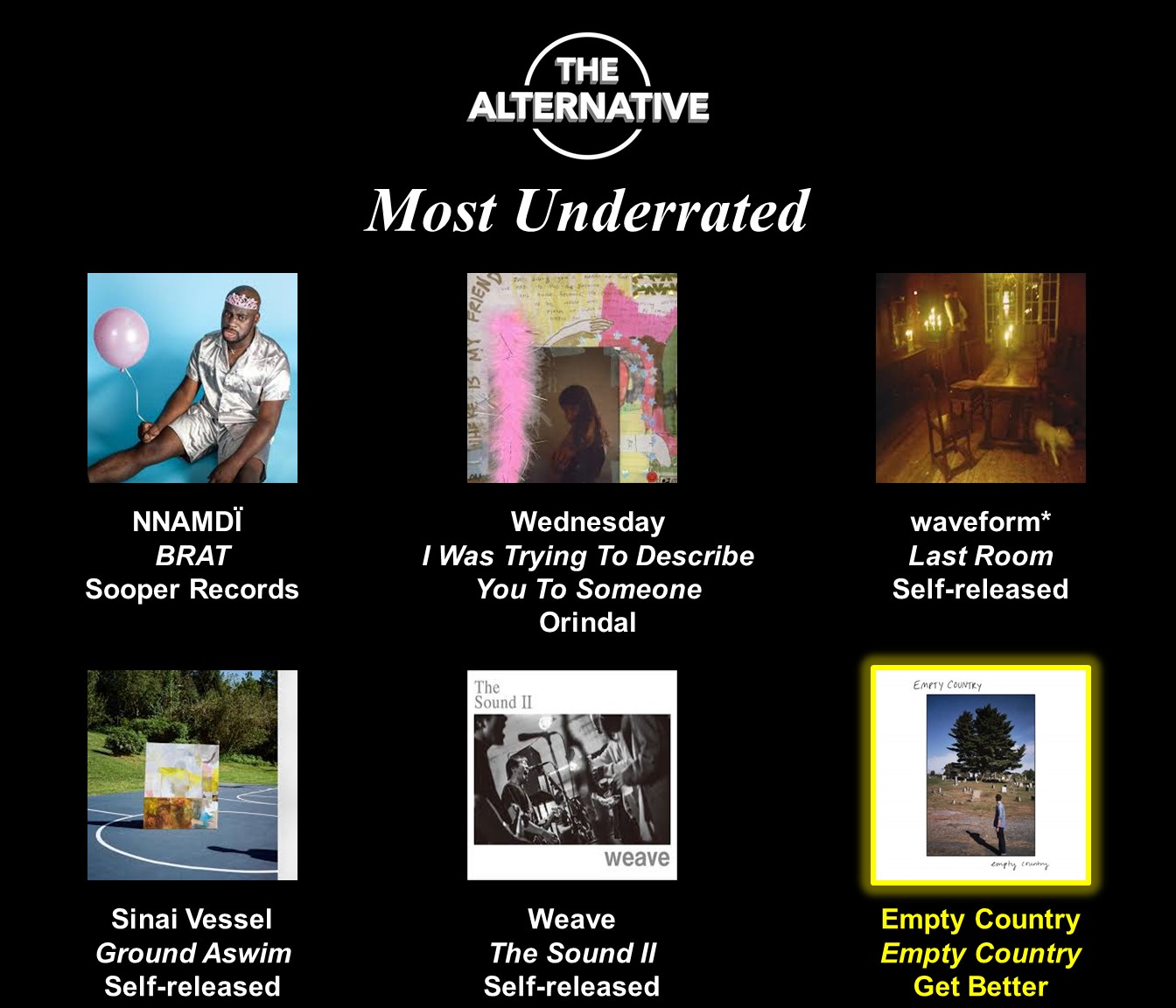 ---
PREVIOUS PAGE – NEXT PAGE
PAGE 1 (#75 – #51) – PAGE 2 (#50 – #26) – PAGE 3 (#25 – #1 + Playlist & Awards)
---
The Alternative is ad-free and 100% supported by our readers. If you'd like to help us produce more content and promote more great new music, please consider donating to our Patreon page, which also allows you to receive sweet perks like free albums and The Alternative merch.