The 75 Best Albums of 2020 (page 2)
The Alternative is ad-free and 100% supported by our readers. If you'd like to help us produce more content and promote more great new music, please consider donating to our Patreon page, which also allows you to receive sweet perks like free albums and The Alternative merch.
---
PAGE 1 (#75 – #51) – PAGE 2 (#50 – #26) – PAGE 3 (#25 – #1 + Playlist & Awards)
---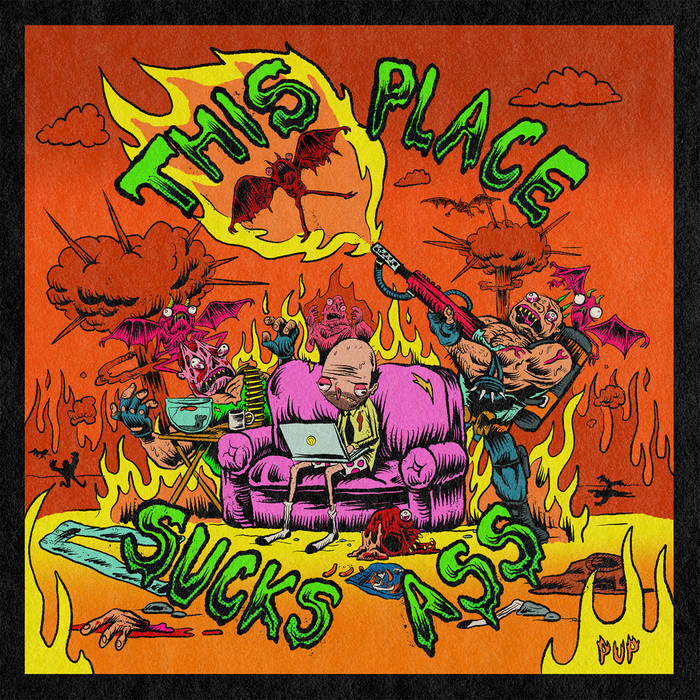 50) PUP – This Place Sucks Ass
If there is one EP or album that is appropriately named for the hell that has been 2020, it's this one. PUP have remained relatively active throughout the pandemic, releasing a live album exclusive to Bandcamp in for one day only in July (Live at the Electric Ballroom) and a handful of singles which, combined with three previously unreleased songs, yielded This Place Sucks Ass. Even though the EP is only 17 minutes long, the punk band's infectious, cathartic energy shines through. In typical PUP fashion, with gang vocals at a raging pace, the band sticks to their guns, offering hard-to-swallow truthful sentiments that's as relatable as any music I've heard this year. Even though the message is ultimately uplifting, it's nice to get that fresh injection of fuck-the-world punk spirit. Even if 2020 has sucked ass, this EP certainly doesn't. – Steven Lalonde
---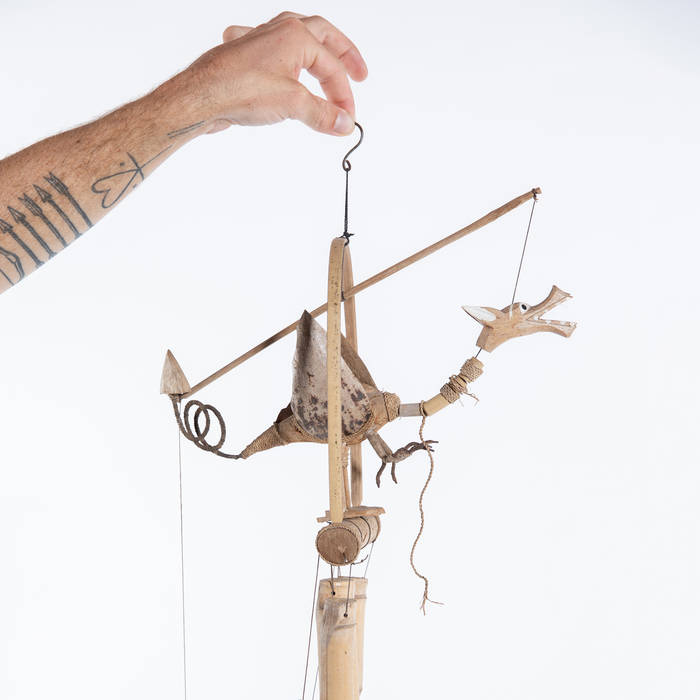 49) ManDancing – The Good Sweat
This album held a lot of anticipation for me after the release of the first single, "Coffer." Something about the way ManDancing uses anaphora to present mundane connections like "I was eating pancakes, you were eating toast," with an anxious tension is incredibly impressive. The Good Sweat is a testament to technically skilled rockers from New Jersey like Save Face, Have A Good Season, and A Boy Named John. There's so much passion in Stephen Kelly's vocals, arguably the most so on the album closer, "Johnny Freshman." A late arrival to 2020, ManDancing's sophomore LP deserves its place among the best of the year. – Luciano Ferrara
---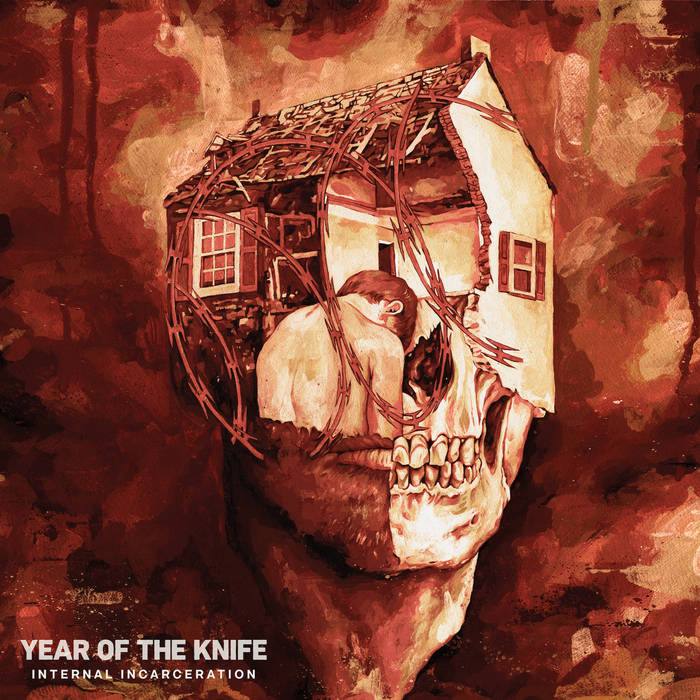 48) Year of The Knife – Internal Incarceration
Internal Incarceration is a perfect title for the debut LP from Year of the Knife. The hardcore band brings a refreshing tone to a genre that can sometimes come off as repetitive. Intense and fast-paced guitars, drums, and bass are cut through with growling vocals. With the lyrical content navigating the internal fights of grief and addiction, Year of the Knife delivers vulnerability alongside their onslaught. Tracks such as "Manipulation Artist" and "Virtual Narcotic" showcase the role that having a good producer plays in the recording process. This album could have easily sounded muddy and overwhelming, but instead, each instrument holds their own space in the mix in spite of the chaos. It's this balance of emotional distress with agonizing instrumentals that makes Internal Incarceration embody its title like no other record this year. – Sarah Knoll
---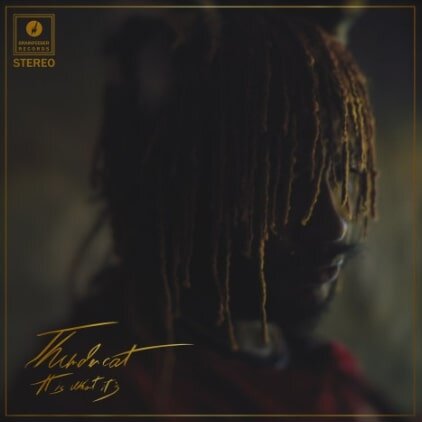 47) Thundercat – It Is What it Is
As Thundercat, bassist Stephen Bruner pairs his virtuosic playing with a strange and sometimes dark sense of humor. It's the constant push and pull between these poles that make his music so engaging and interesting. Bruner is also the type of person to crack a joke as a defense mechanism, like on "Miguel's Happy Dance" where he sings "Do the fuckin' happy dance / Even when you're really fuckin' mad / I guess that it's supposed to subside." This feeling that there's going to be a light at the end of the tunnel is the very essence of It Is What It Is, a meditation on grief and addiction that's imbued with a sense of buoyancy. Thundercat is most sonically focused when he's cutting loose, and It Is What It Is finds Bruner at his most unpredictable musically, a gorgeous mess of jazz freakouts and blistering funk. – Michael Brooks
---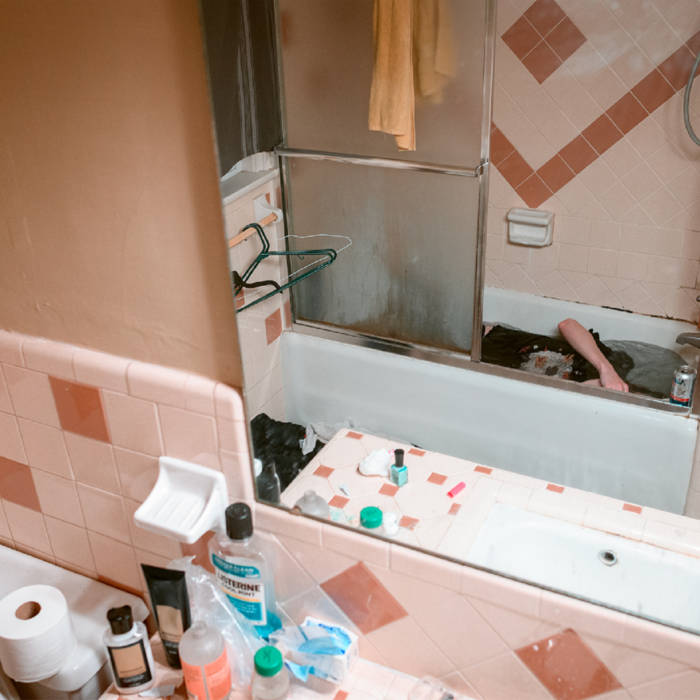 46) Guitar Fight from Fooly Cooly – Soak
In a year that felt like hiding in a bunker and waiting for a storm to pass, Soak was a sweet reprieve and a vision of what DIY punk music was like pre-plague. The obnoxious name, the obnoxious guitar solos, the Super Mario 64 sample: you know just what you are getting from the first minute, but the quality is what's so impressive. After the intro, the album leads right into scratchy, screamy, and frantic vocals and instrumentals. You can feel the big dudes in the front smashing into the mic stand mid-verse while a kid spin kicks in the pit and another climbs the ceiling. Is this whole building going to collapse? Putting that energy into a recording is incredibly difficult, and then the cherry on top is the emotional lyrics that will have you screaming into the void. "TELL ME WHAT YOU THINK ABOUT ME / IM REALLY DYING TO KNOW / BECAUSE I ALREADY KNOW / AND IT FUCKING KILLS ME" – Henderson Cole
---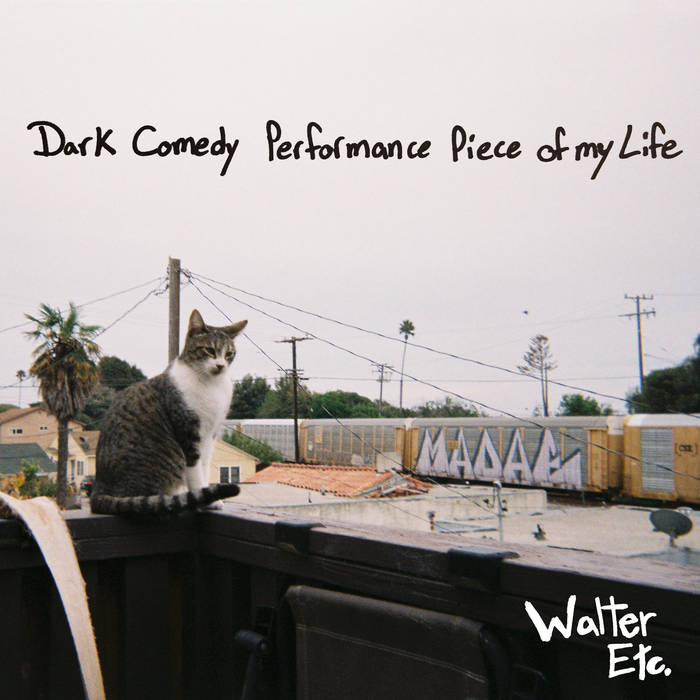 45) Walter Etc.  – Dark Comedy Performance Piece of My Life
Walter Etc. has a long history, but nothing in their discography has felt quite as personal as Dark Comedy Performance Piece of My Life. The whole record chronicles the decay of a relationship, the toll that being a career musician takes on someone, and how sometimes you need to figure yourself out at your own pace: "Please, no more visitors for a while. I'm nursing myself back to health and slow to process these kinds of things." Walter Etc. never fails to bring a relatable, homegrown voice to every release, experimenting with dark context over campy tones, specifically in the ironic "Things Are Going Too Good." The evolution of Walter Mitty and His Makeshift Orchestra to Walter Etc. in name started on the Always Leaving EP of 2016, but I've felt the true turn of the music began on the brilliant Chapparal in 2018. That sound culminates in a beautifully somber personal experience with this release. – Luciano Ferrara
---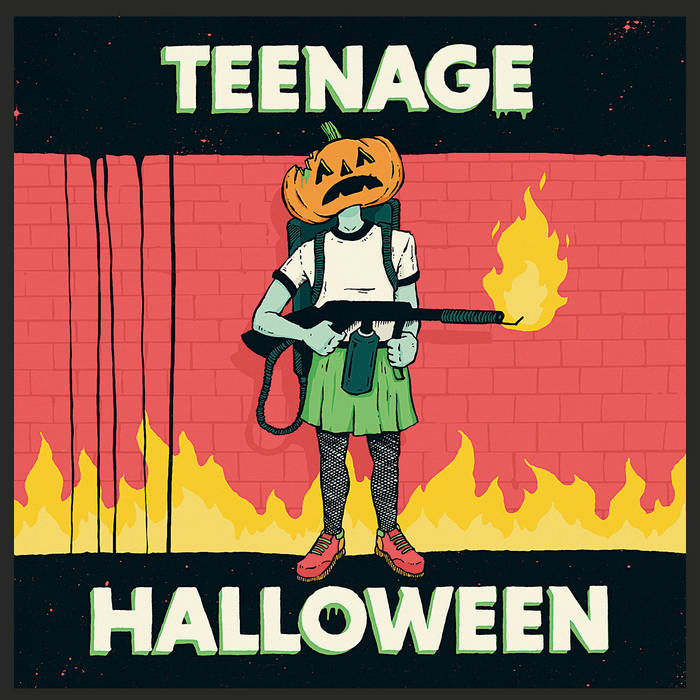 44) Teenage Halloween – Teenage Halloween
Teenage Halloween's debut full-length features anthemic pop-punk accompanied by confessional frustration. Singer Luke Henderiks yawps every line as if they're regurgitating a piece of their soul. The album is full of sharp quips and one-liners that are delivered like rallying cries: "It's self-sabotage to be amongst all men" is a lyric so perfect, I'm surprised no one had written it before. The songs are buoyed by excellent lead guitar work from Eli Frank and understated melodic details from the horns and keys. I'm sure "Clarity" and "Racehourse" will be covered on college campus greens just like their forebearers Against Me!, but the band is tapping into a strain of queer punk that stretches back to The Buzzcocks and beyond. 2020 was a banner year for debut records, and if Teenage Halloween is any indication, the next generation is ready. – Harrison Thurman
---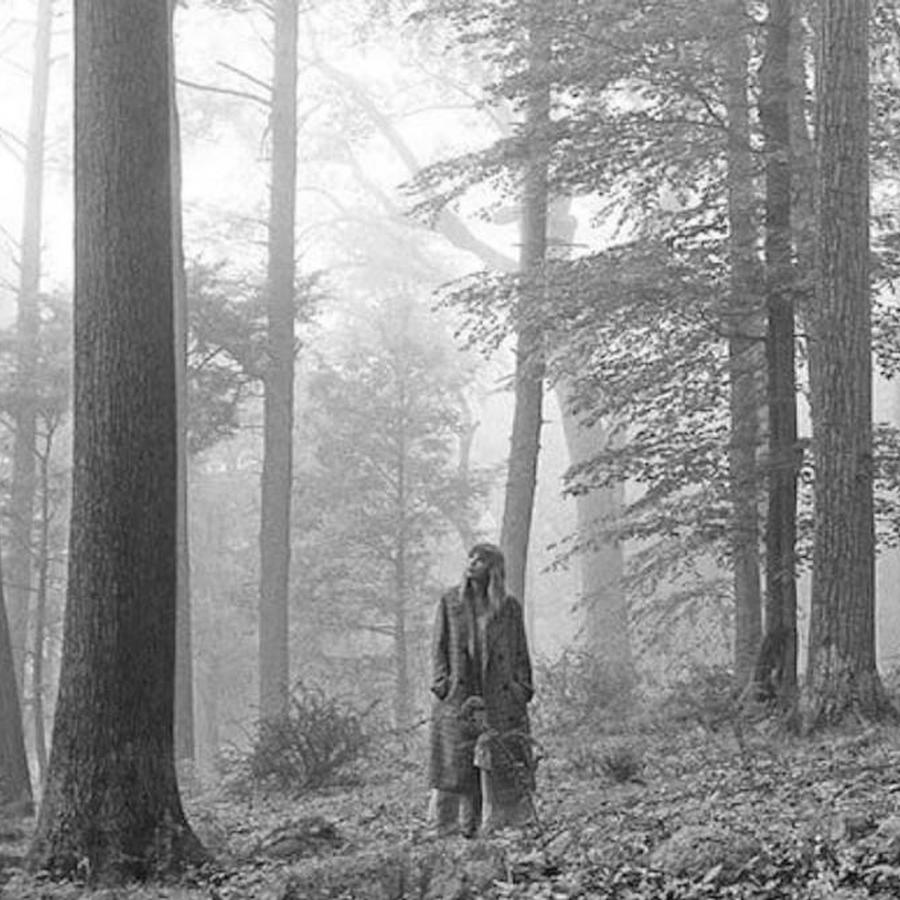 43) Taylor Swift – Folklore
Taylor Swift wasn't content with only ending the 2010s with a masterpiece; she had to start the 2020s with one, too. Folklore is a departure for Swift, closer to folky indie-rock than either the country or chart-topping pop she's best known for. However, if anyone had any doubt about her versatility due to this sonic shift, it should be erased by now. "Seven" finds Swifts more comfortable in her upper register than ever before, "Mirrorball" taps some dream-pop vibes, and "Betty" is her most straightforward country song since her debut. "Betty" is a fun look into the alternate universe where Swift kept perfecting her early country sound until she settled into a more mature, Bob Dylan-influenced narrative style. A song like "August," on the other hand, is a nice mix of sounds she's toyed with before. Taken in sum, it's not the album you'd expect from the biggest popstar in the world. It's her most intimate collection of songs, most of which would feel totally out of place on mainstream radio. But it's Taylor Swift, so that means she does it all too well. – Zac Djamoos
---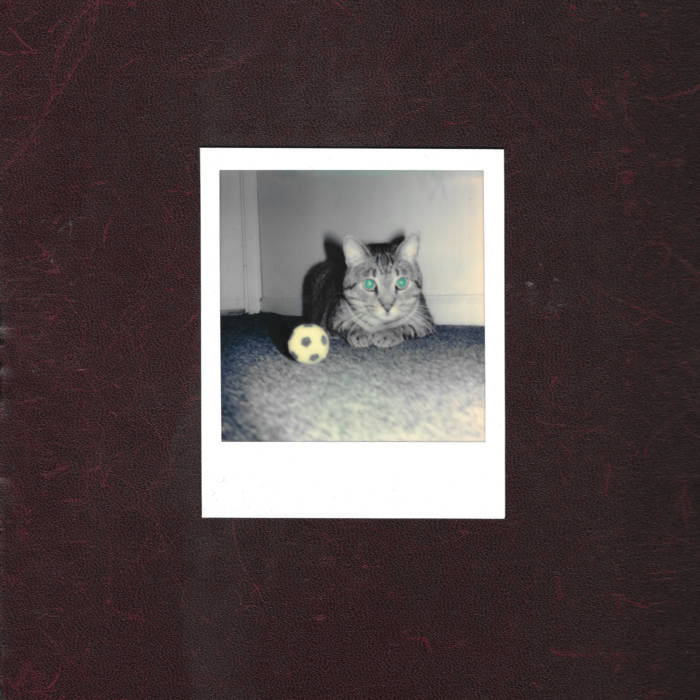 42) The Goalie's Anxiety at the Penalty Kick – Ways of Hearing
On my first listen to The Goalie's Anxiety at the Penalty Kick's debut LP, Ways of Hearing, I was drawn to it for its clear debt to '90s slowcore/chamber-pop giants Carissa's Wierd. But the more I listen to it, the more I appreciate it for what it is: a meticulously crafted and layered indie-rock record that pulls from emo and post-rock without sounding like either. The orchestral flourishes give Ways of Hearing a depth most other sad, slow albums can lack, giving a song like "The Best of All Possible Worlds" a life beyond just a bare-bones acoustic song—indeed, that track is one of the album's best. The whole album has a bit more bite than most other slowcore bands, seen in the bridge of "The Cat Stands on My Arm" or the outro on "Closer," and it meshes beautifully with the wistful strings to create a sound that really is The Goalie's Anxiety's own. – Zac Djamoos
---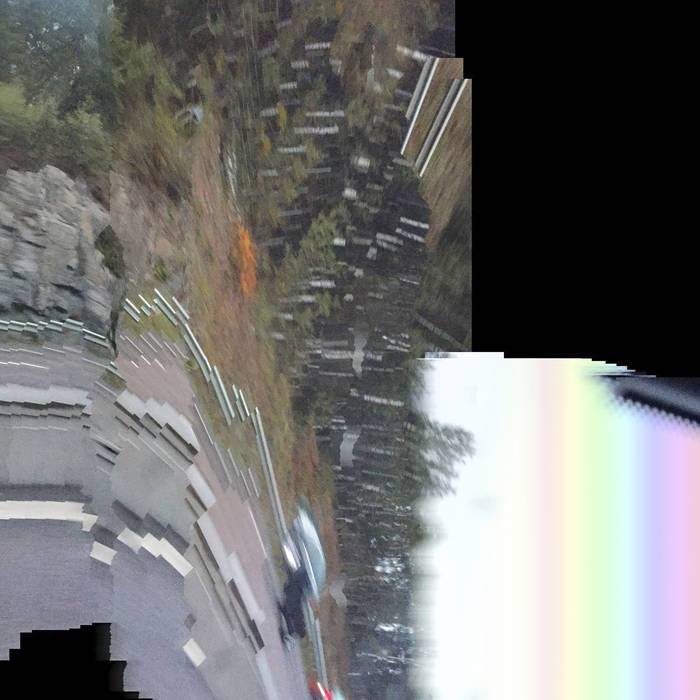 41) Nuvolascura – As We Suffer From Memory & Imagination
If ever there was a year that felt like screaming into a bottomless void, it was 2020, and if ever there was a record that sounded like the refractions of those screams, it is Nuvolascura's As We Suffer From Memory and Imagination. Dropping in the thick of this summer's racial turmoil, the Los Angeles screamo-meets-powerviolence quartet's immaculately recorded hyperspeed riffs, bashed-to-high-hell drum tracks, and demonic shrieks captured the energy of a scorching hot season spent storying infographics, hating racists, and braving plague to protest in our city's streets. As 2020 shouldered on, continuing to get largely worse instead of better, the record lodged itself into my AirPods, becoming an anthem for the seemingly infinite days spent staying inside and bracing myself for a barrage of more grim news. Similar to Deafheaven's "Dream House," which soundtracked the bleakest points of my teenage years, "As The Mask Begins to Slip" is a song that became my sonic crutch for getting through this extended period of isolation and time spent away from my loved ones. While no one knows what the future holds, whenever shows do come back, I'm excited to thrash around as hard as I can to "Disguised In Scintillations," "Victory Position," and "Ceaseless Memories of Separation" at whatever L.A. music venues manage to weather this pandemic. Until then, I'll happily continue to blow my ears out listening to Nuvolascura at full volume on my daily pre-work walks. – Ted Davis
---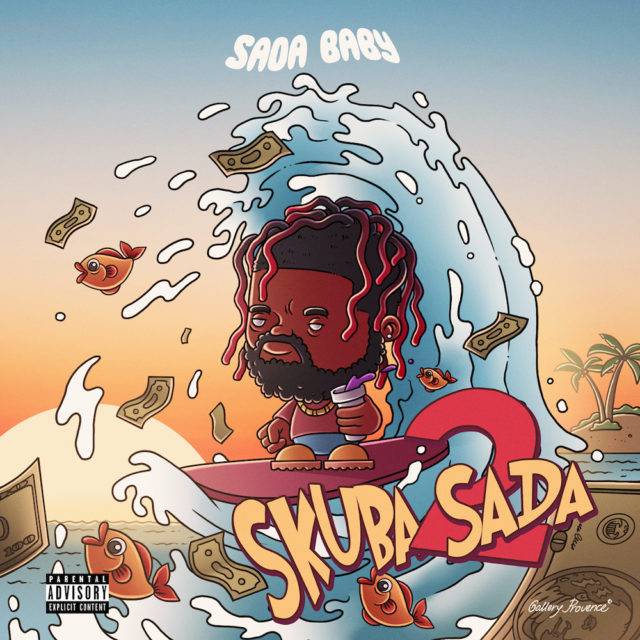 40) Sada Baby – Skuba Sada 2
Have you ever been so intoxicated and feeling so good that you start dancing, then your eyes start glowing and you completely lose control? If not, you might not be ready for this Sada Baby album. His pure manic energy will not be stopped by his own inebriation, or the rules of music, society, or nature. This album is made great by that wild energy: Sada's scrambled eggs delivery, the joyous big beats that have Detroit House flowing through their neon veins, and a solid dose of funkadelic. Sada is the kind of dude that might just dance up to you and tell you to run your pockets while busting some moves you'd pay to see. If you let your attention drop for just a second you will be left behind in his wake, and I feel like that's what happened to the rest of rap this year. You might have bars, but Sada has bars and an unlimited gas tank. – Henderson Cole
---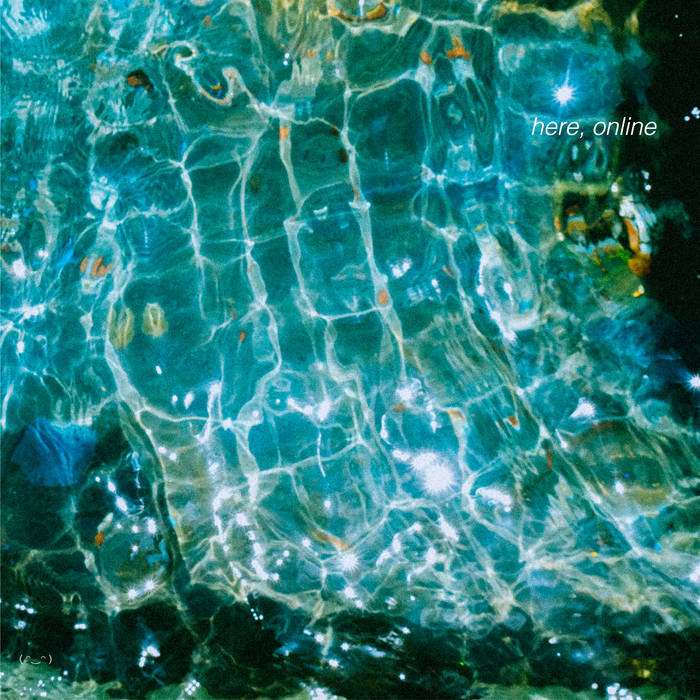 39) Worst Party Ever – here, online
When Florida's Worst Party Ever titled their February release here, online, they had no way of knowing it would serve as a mission statement for the entirety of existence in 2020. Back in February, fresh off signing to No Sleep Records, Andy Schueneman's project (along with bassist Ben Durshimer and drummer Kyle Meggison) was very much anchored in the real world, with East and West Coast tour dates lined up. Worst Party Ever couldn't capitalize on the momentum surrounding the release of here, online (which was recorded in five days) in 2020, but the nerve they've struck continues to resonate. Schueneman's pleasantly droning voice and a wonderfully fuzzy quality elevate this collection of songs from the realm of 2010s emo pop to something a little more raw and unvarnished. It's hard to listen to "Cross Country" and not think about bopping around in a basement or—in some future reality—your local club. But it's all still incredibly enjoyable from here. – Michelle Bruton
---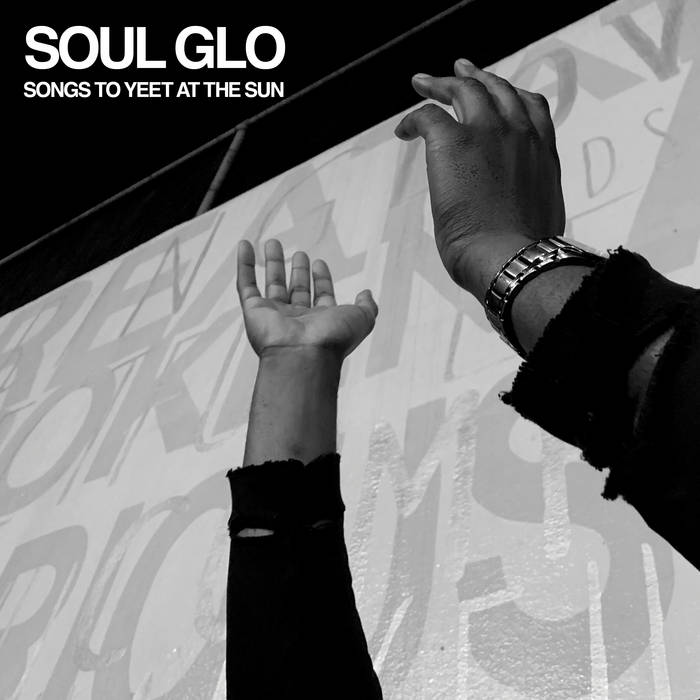 38) Soul Glo – Songs to Yeet at the Sun
It's amazing what Soul Glo is able to accomplish in 12 minutes. The EP's opening track "(Quietly) Do The Right Thing" starts with a howl from singer Pierce Jordan before bursting into a series of huge riffs from illustrious Philly musician and promoter Rueben Polo. Moments on the EP sound like Minor Threat played at double speed, but more. Elsewhere, Songs to Yeet at the Sun sounds like screamo, black metal, and mathcore. Everything works because the band is tight as fuck, and Jordan's rage, delivered at an unrelenting pace, ties the songs together. The album's centerpiece, "2K," is a thunderous noise-rap track, wedged between the four tracks featuring the band. Guest DJ Archangel almost steals the show with the lines "Doin estrogen in the back of a Chick-Fil-A / Ain't know the weather but I know I want some dick today," but multiple changeups keep the listener on their toes. In one mid-song skit, someone complains, "I NEED to hear this track. Are you kidding me?" I think many Soul Glo fans feel the same way. After 12 minutes, start it again from the top. – Harrison Thurman
---
37) Hayley Williams – Petals For Armor
For some, self-preservation includes turning inwards and guarding yourself against any possible harm, but for Hayley Williams, she finds that strength through vulnerability. Fittingly released in three parts, this solo record is as dynamic as it is personal. Through an array of collaborators and elements that pull from New Wave and '80s R&B, it musically and lyrically moves from the darkest parts of one's hardships and into one of hope before landing on the welcoming of love and positivity. The end result is what comes when one decides to use pain as a mirror in which, self-reflection yields new growth. – Lindsy Carrasquillo
---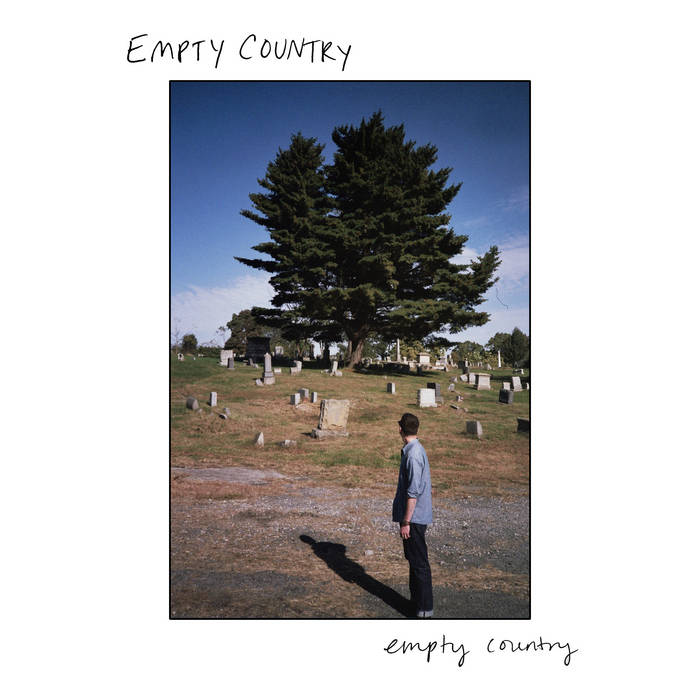 36) Empty Country – Empty Country
I can no longer keep track of the amount of times I've heard the term "farm emo." I think the first time I heard it, it was a joke, probably in reference to a very non-emo artist—making a point about how genre tags are, all in all, pretty stupid. But the twinkly, expansive, lush debut self-titled LP from Empty Country feels like the dreamy matte painting, heart-wrenching alternative Americana that should serve as the standard bearer for farm emo, whatever the hell that might be. Joseph D'Agostino reframes the maximalist bombast of his former band Cymbals Eat Guitars, simultaneously stripping it bare while creating a whole new world with a different palette of guitar and synth textures. Album opener "Marian" mixes the two worlds best, layering acoustic strums over D'Agostino's signature staccato electric accents, while "Ultrasound" will bring peace to the Cymbals Eat Guitars die-hards. Midway through, "Chance" provides a music box-style respite. Album closer "Swim" effortlessly brings it all together, proving that no matter the vehicle, D'Agostino's ability to create sonic expressions of feeling remain second to none. – Adam Parshall
---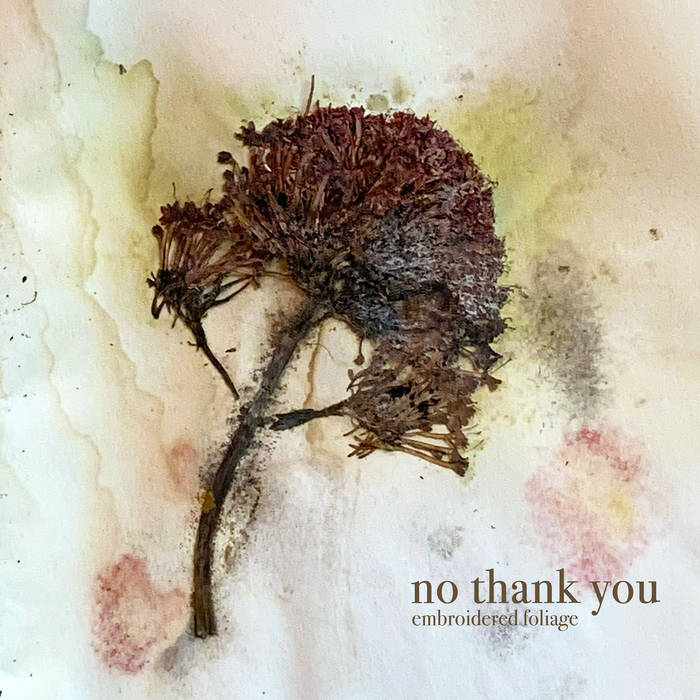 35) No Thank You – Embroidered Foliage
Heavy riffing has never gone out of style, and it never will. Philly's No Thank You aim to prove this with the first few seconds of album opener "Saturn Return" off of this year's stunning Embroidered Foliage. The few times I had to take public transit as the temperatures started to dip in Massachusetts, there was a strong chance this record was what I was spinning. The LP sparkles and chugs along in all the right moments, with singer Kaytee Della Monica's introspective lyrics fitting in almost too perfectly with legions of disaffected, self-searching millennials looking for soundtracks to their existences. You can't imagine the difficulty of getting the hook "It's time to stop wasting time hating yourself" out of your head. But even with the astrological themes present on Embroidered Foliage (I'm wondering when I'll start seeing these lyrics on astrology meme pages or Pinterest), it remains accessible, soothing one moment and bruising the next. – Adam Parshall
---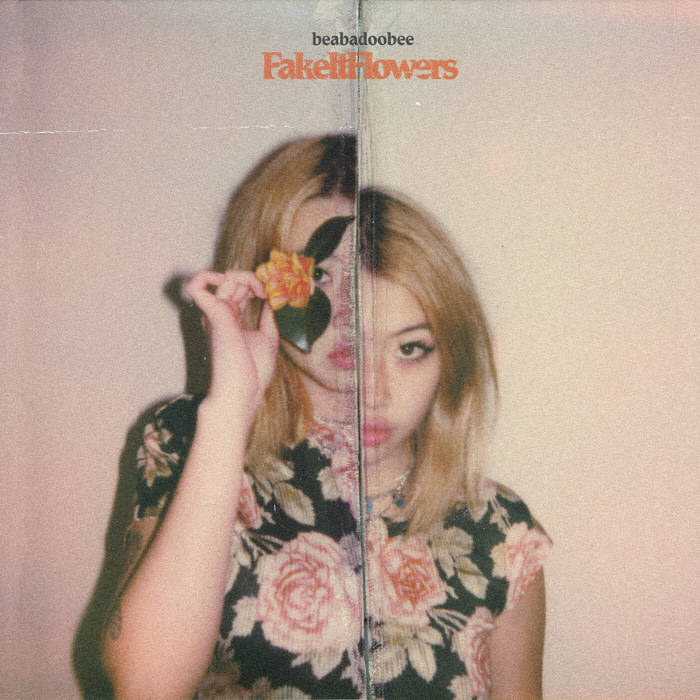 34) Beabadoobee – Fake it Flowers
Fake it Flowers is unique, not in its choice of references, but in the way it fuses styles that don't typically collide. It embodies the endearing sweetness of pop acts like Hilary Duff, as Bea Kristi sings delicately with a piercing, wispy vocal delivery. She hones in on succinct phrases that are easy to sing along to, repeating them several times to drive them home—like when she says the track's title 27 times on "Care" and yelps "Throw it away" nearly a dozen times on "Charlie Brown." But there's also intensity to her sound: many of the hooks feel dense and vigorous. Touching on topics like self-harm, the guilt of cheating on a significant other and emotionally abusive men, you'll come for the catchiness but stay for the perspective. This record is tender, invigorating, and thought-provoking all at once, a needle-threading act that Kristi makes seem effortless. – Bineet Kaur
---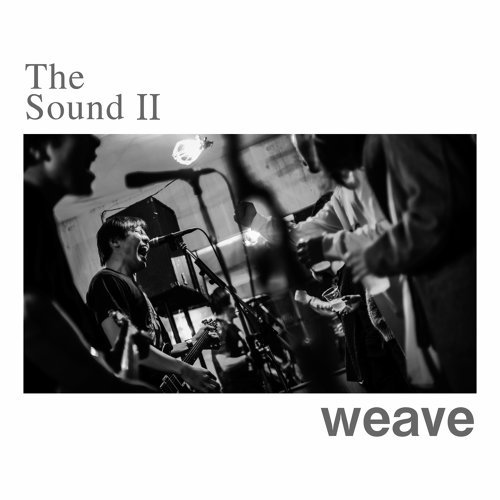 33) Weave – The Sound II
There's no way to talk about emo without running into words like "soaring" and "anthemic" wielded like clubs. I myself have fallen prey to the temptation, which leaves me with no recourse now that it comes time to describe The Sound II, an album so constitutionally soaring and anthemic that it makes other uses of the words silly, embarrassing. It is the culmination of Weave's decade-plus as a band, a truly exuberant and vital album that feels destined to go down as a genre landmark. There's a million things about this record that floor me: the wide-eyed sincerity of the melodies, the coruscating guitar leads, the honest-to-goodness ballads, the lyrics about listening to Clarity. But above all else, The Sound II is simply enormous.
Despite the pop-leaning sensibilities of their vocal melodies, Weave has both the measured intensity and boundless yearning of Mineral and Sunny Day Real Estate. "Crossing" builds with an aching steadiness that echoes EndSerenading, while the scorching riffs in "Find a Fight" would be at home on The Power of Failing. The Sound II also pulls heavily from the era of emo that was decidedly Rock And Fuckin' Roll. Whereas the first waves evolved out of hardcore and today's self-identifying emo bands are most likely to be influenced by pop-punk, emo in the early aughts was defined by the arena-sized riffs of Jimmy Eat World's Bleed American and Futures and, to a lesser extent, the sparkly alt-rock of The Jealous Sound and Florida emo/Christian rock act Further Seems Forever. Both bands were formed by hardcore alumni (Knapsack and Strongarm, respectively), and both bands leaned into emo without letting go of the declarative riffs that they came up on. Nothing sums up this slow bleed from hardcore through emo into radio rock quite like "The Sound" from Further Seems Forever's 2003 album How to Start a Fire, a big, angsty slab of bombastic riffs featuring the yelped lyric, "This is the burning of a dream." It rules, and to hear the members of Weave tell it, this song was a huge inspiration for them.
This is exactly what thrills me so much about The Sound II: the constellation of reference points that includes 2003, a small moment in the ever-accelerating Emo Expanded University Timeline that has been collecting dust and cobwebs, tossed off by the kids as "adjacent." And I get it! There's no irony, there's no second layer or jokey song titles or attempts to otherwise deflect. It is rock music about feelings played by adult men. There's a lot of ways to get it wrong, but Weave get every single note right. The Sound II is a rare bit of magic, nothing less than a modern emo classic. – Keegan Bradford
---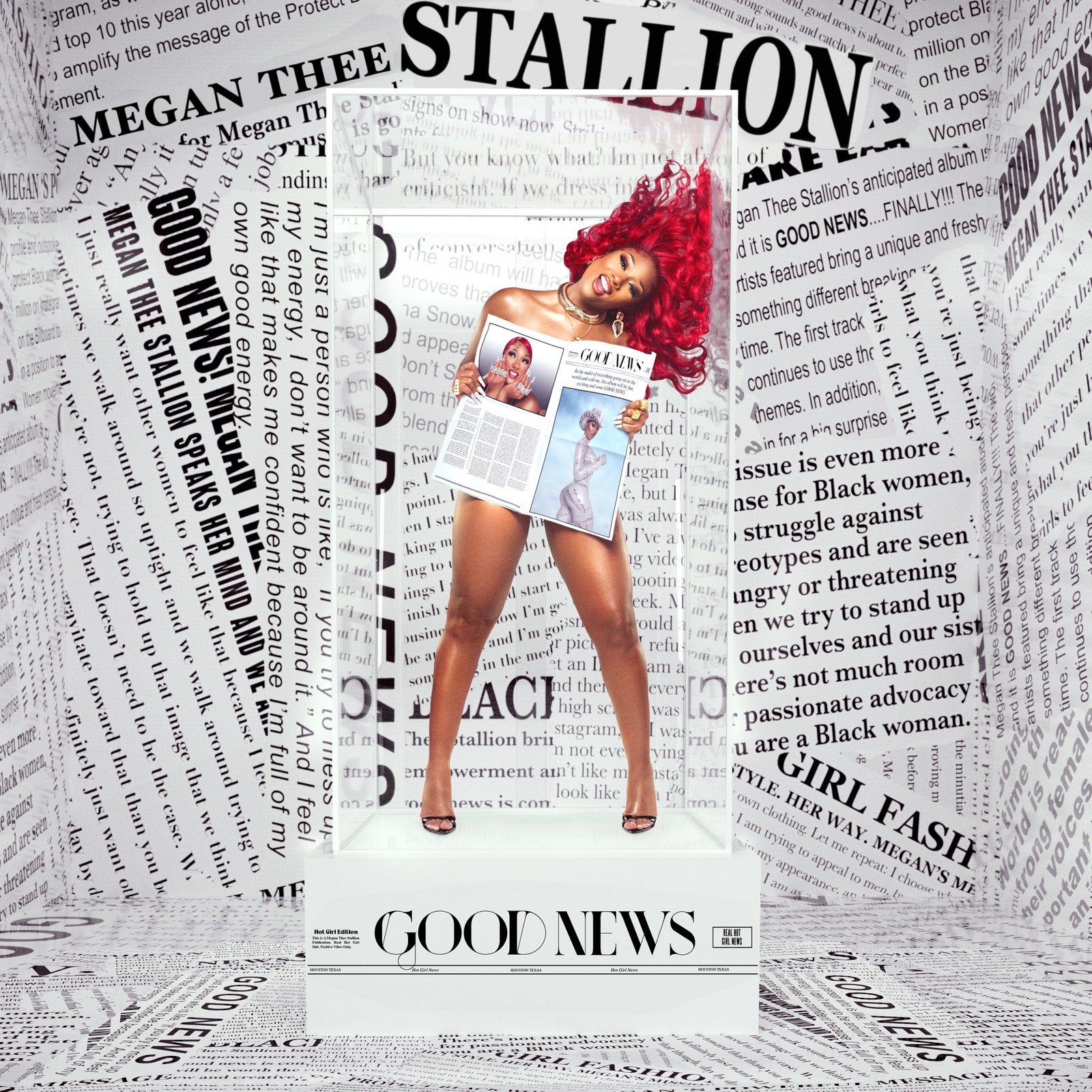 32) Megan Thee Stallion – Good News
"Hot Girl Summer" continues well into the winter with the much-anticipated release of Megan Thee Stallion's debut studio album. Filled with unforgettable rhymes, catchy singles that have already taken over TikTok, and an opening that directly addresses the moment in which Tory Lanez allegedly shot Thee Stallion, Good News stays completely true to its name by bringing listeners an enjoyable experience that's so desperately needed in this moment. – Lauren Rearick
---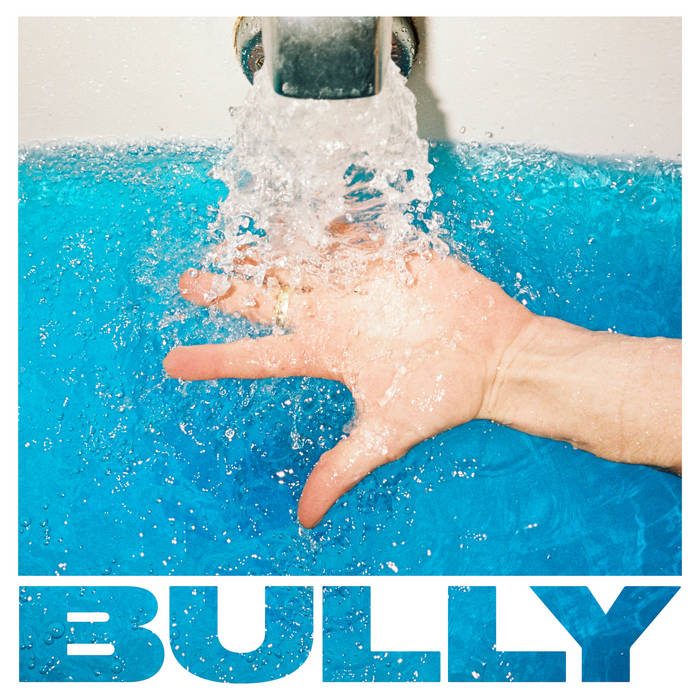 31) Bully – SUGAREGG
Alicia Bognanno knows how to fucking rock. This was evident on previous releases 2015's like Feels Like and 2017's Losing. But this time around, BULLY is reinvigorated and essentially re-imagined as a solo-project. The riffs are hard, the lyrics are poignant and the energy is cranked to the max. SUGAREGG is vulnerable, channeling controlled anger into a project that is ultimately uplifting and encouraging. Bully knows how to make loud, fast music that speaks to youth, and the confusion and hopelessness that tends to accompany it, all while making you feel more alive than you've ever been. – Steven Lalonde
---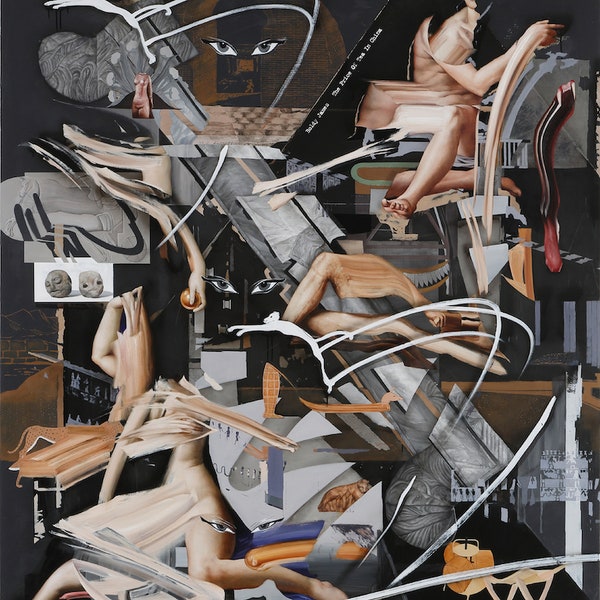 30) Boldy James / The Alchemist – The Price of Tea in China
No rapper has dominated the year quite like Boldy James. Rather than enjoying the fruits of his labor after years of hard work, he continued to drop new music at breakneck speeds, releasing a staggering four projects in total. His first of the year, The Price of Tea in China, remains the best and most unflinching work of his career, an instant classic that also serves as a reintroduction. He's a natural born storyteller with a voice that was made for rapping, one that commands attention practically every time he steps up to the mic. As a veteran producer, Alchemist knows how to match up with an artist like Boldy James, and the production on The Price of Tea in China is dark and minimalist but most importantly slightly out of focus, giving Boldy James just enough space to breathe. – Michael Brooks
---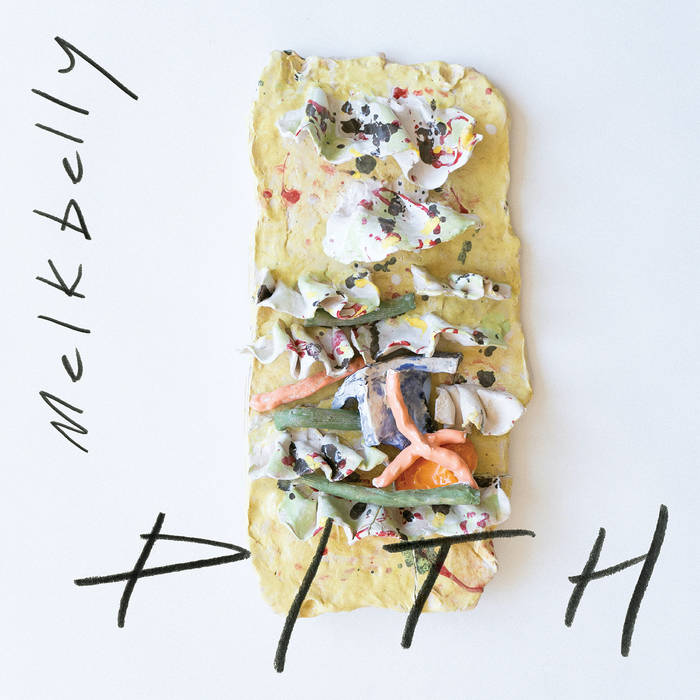 29) Melkbelly – Pith
Merely take a gander at the tracklist for Pith and you'll feel a little spooked, for there's unsettling phrases like "Kissing Under Some Bats," "Stone Your Friends" and "Sickeningly Teeth." The album's sound matches that well. It can be classified as noise rock due to several elements, like vocalist Miranda Winters' crackly wailing and snappy snarling, the crushing guitar work, and the relentless, throttling breakdowns. There's some grunge influence, too, for these tracks feel gritty and doused in haze. This music feels like it's punching you in the face, but it somehow also feels distant. Winters' voice is nearly equalized with the chaos at several points, which turns discerning lyrics into a scavenger hunt. Some of them sting, like "stop introducing yourself as just a girlfriend," and "did I hurt you?"  This project is intriguing in its imperfect nature. – Bineet Kaur
---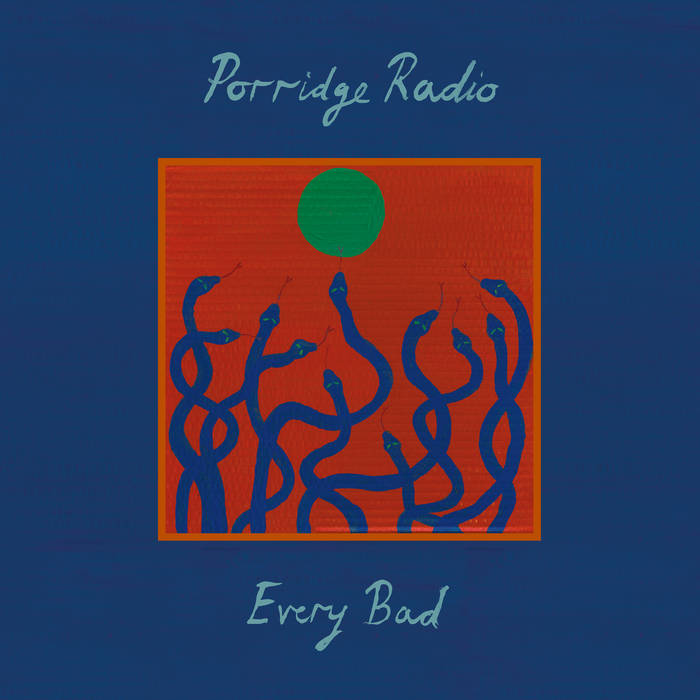 28) Porridge Radio – Every Bad
Although unintentional, Porridge Radio perfectly encapsulates the tumultuous, emotional, and downright draining events that have been a hallmark of 2020. Every Bad is an album of anguish, surprise, and reckoning with personal growth. It handles uncertainty and confusion with the rawness it requires, and in the process, the tasks and ideals represented by growing pains become something beautiful, flourishing into an album that leaves a lingering and lasting impression. – Lauren Rearick
---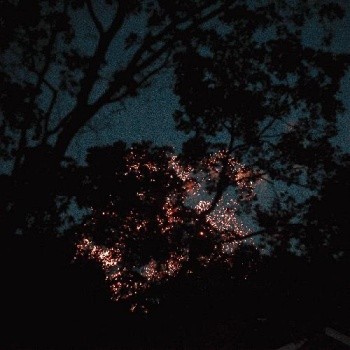 27) Gleemer – Down Through
Looking back on my year of cancelled plans, most of my 2020 memories consist of sitting on the couch drinking Montucky Cold Snacks, getting bored two beers deep, popping on Gleemer's "Leadings On," and heading out for a masked night walk. As far as records that capture this year's sad sack energy that also have a ton of super earworm-y, flat-out sexy moments go, Down Through is one for the books. It's an album that flawlessly blurs the lines between slowcore, mid aughts radio alternative, and melodic emo. It's a largely overlooked release that will likely see a rediscovery and enduring legacy in the years to come. On top of helming Down Through, Coffman produced projects from some of guitar music's best up-and-comers this year, including waveform*, Soft Blue Shimmer, and Milly. His knack for fluorescent, stylized-but-understated production shines through exceptionally on moments like Down Through's title track, downtempo ripper "Casino," and the gorgeous sulker of a song "Spread Out." Moreover, lead single "TTX" is one of the best (and most unjustifiably glossed over) rock tracks released in recent memory. "It's my party and I'll cry if I want to," Coffman alluringly sings on its silky, polished chorus. While the shindigs this year all fell by the wayside, the line's latter portion feels anthemic during a period in human history where shedding tears has become a widespread pastime. – Ted Davis
---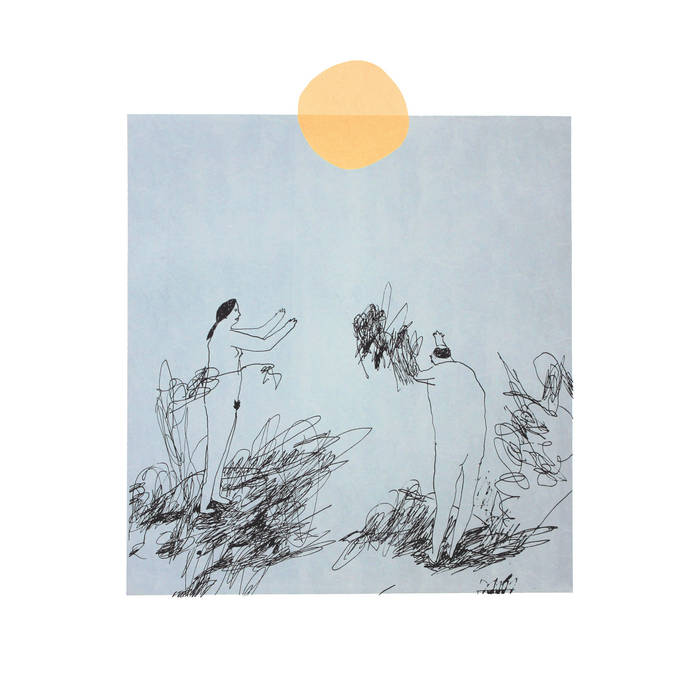 26) Trace Mountains  – Lost in the Country  
Few albums have been more comforting throughout this year than Trace Mountains' Lost in the Country. It's like a warm blanket on a breezy fall day. Dave Benton's voice wafts in and out like a timid wind, while the band behind him does now and then dive headlong into jangly heartland rock. Lost in the Country is, above all else, gentle. Benton's voice hardly ever rises above a light croon, and even the most rock-esque indie-rock songs on the album are never too imposing. The rollicking guitar solo that earns "Rock & Roll" its name is relegated to its last thirty seconds, the driving "Cooper's Dream" is careful to end with just a pretty drone, and the lilting "I Am Leaving You" is drenched in feedback suggesting a crescendo that never comes. In other circumstances, these could all sound like criticisms, but not in the case of Trace Mountains. If the band has learned anything, it's that there's sometimes more power and more emotion in restraint than there is in boiling over. – Zac Djaamos
---
PAGE 1 (#75 – #51) – PAGE 2 (#50 – #26) – PAGE 3 (#25 – #1 + Playlist & Awards)
---
The Alternative is ad-free and 100% supported by our readers. If you'd like to help us produce more content and promote more great new music, please consider donating to our Patreon page, which also allows you to receive sweet perks like free albums and The Alternative merch.