Favorite Horror Films – 1 out of 5 Skulls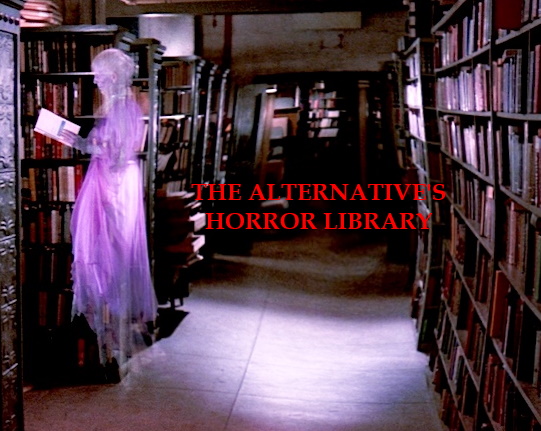 1  OUT OF 5 SKULLS – family friendly

---
Go To :    LESS SCARY – EVEN SCARIER
Go Directly To : 1 SKULL – 2 SKULLS – 3 SKULLS – 4 SKULLS – 5 SKULLS – ALL FILMS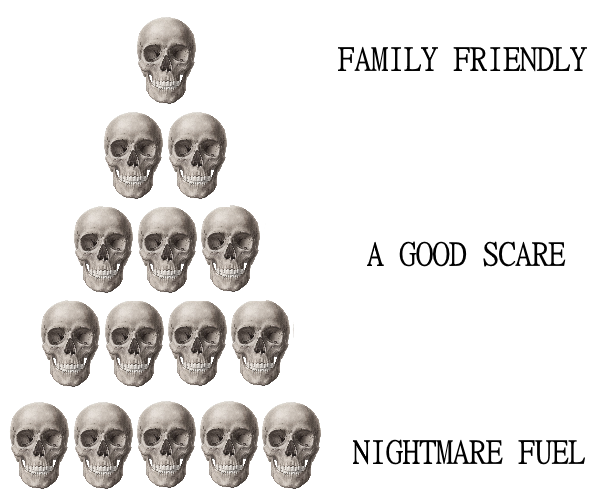 Check back throughout the month because we will be updating it weekly with a ton more great films for your October.
---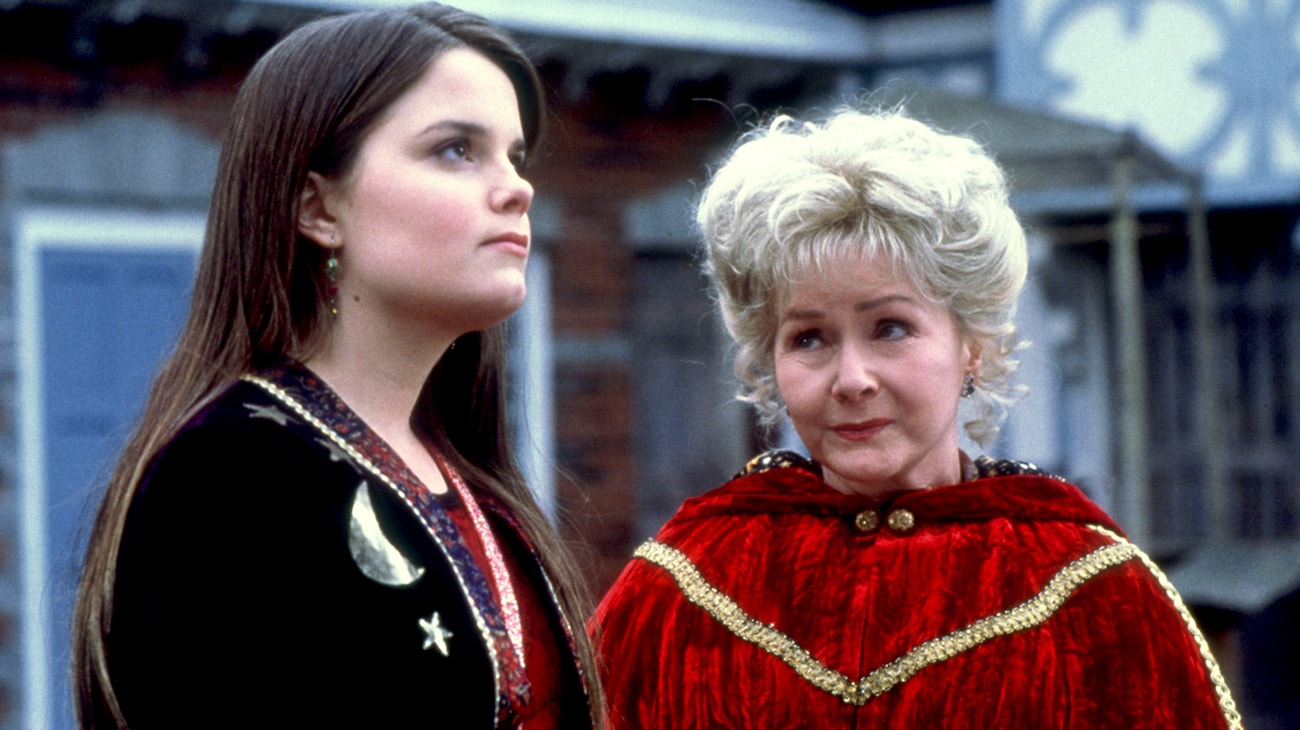 The Halloweentown Trilogy (1998, 2001, 2004)
Counted among the quintessential Halloween movies, most kids of the '90s grew up with dreams of the beloved Halloweentown. The Cromwell kids and their magical grandmother, Aggie (Debbie Reynolds) find themselves whisked into a magical, mysterious world of Halloweentown. This family-friendly adventure follows 13 year-old Marnie (Kimberly J. Brown), 12 year-old Dylan (Joey Zimmerman), and 7 year-old Sophie (Emily Roeske) as they discover their family's secret clan of witches, but not without a run-in with town mayor turned dark evil, Kalabar.
In later sequels, the Cromwells face off against Kal (Kalabar's mega hot son) in Halloweentown 2: Kalabar's Revenge and the Halloweentown councilman Dalloway in playful teen outing Halloweentown High. Magic and monsters are always the center stories, but scene stealing Debbie Reynolds makes us all believe in a world where magic can overthrow greedy politicians and there's a place for all in Halloweentown. – Amanda

---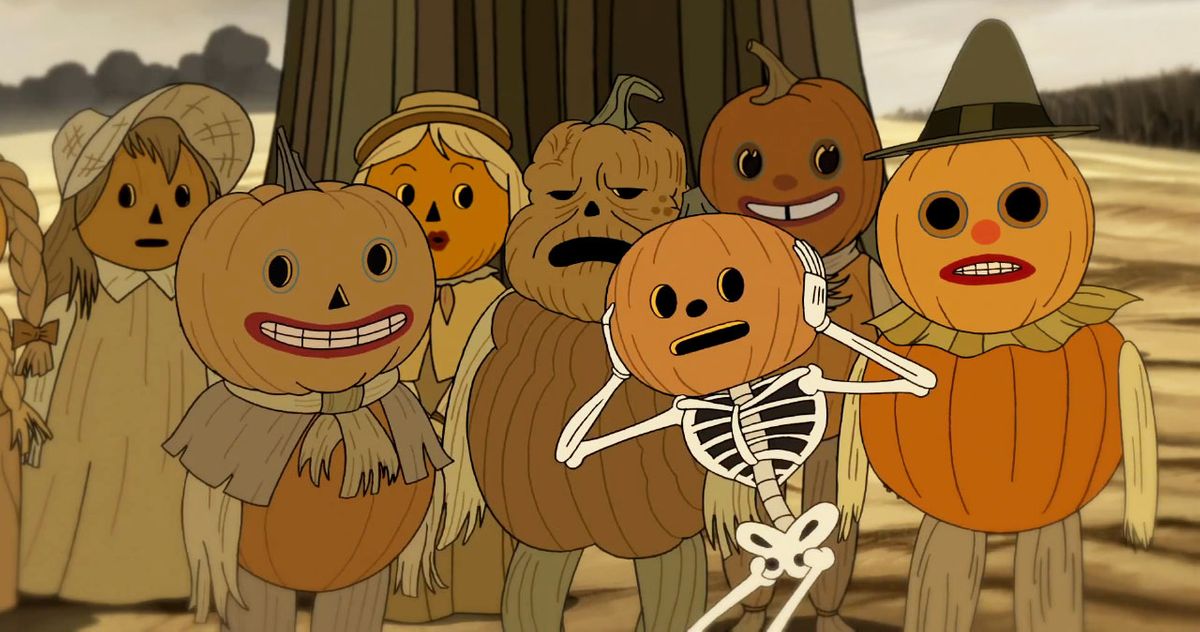 Over the Garden Wall (2014)
The Cartoon Network animated miniseries totals up to about the duration of a movie if watched back-to-back, and its storytelling captures nothing short of the magic of Fall. In fact, I kick off every single Halloween season with a viewing of the entire series, just because it captures that feeling of cool air, leaves changing, and Halloween thrill. Brothers Wirt (Elijah Wood) and Greg (Collin Dean) find themselves lost in the Unknown, a strange forest filled with unique characters.  The pair are joined by snarky blue bird Beatrice (Melanie Lynskey) and pursued by the mysterious Woodsman (Christopher Lloyd) and the Beast (Samuel Ramey). As they wander through quirky villages like Pottsfield, Adelaide's terrifying witch cabin, and other odd spaces, they grow to understand their relationship as siblings and their own world back home. A perfect fall cartoon to make you feel good. – Amanda

---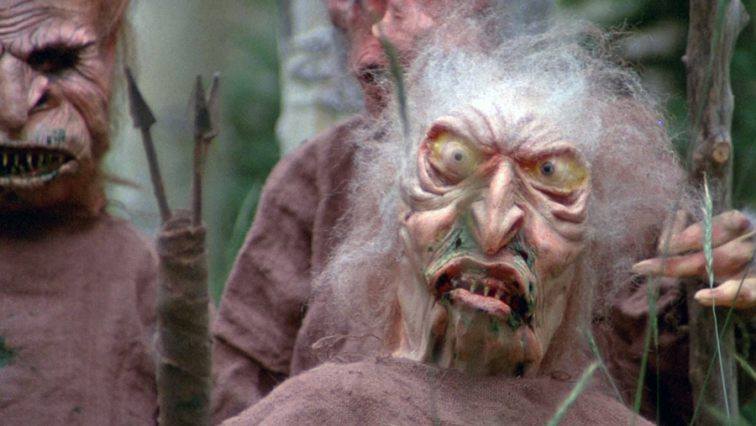 Troll 2 (1990)
In the genre of B-movie horror-comedy, Troll 2 stands alone. Unlike most horror-comedies, nothing about Troll 2 is tongue-in-cheek. The film was made to be a straight-up horror, and it's all the funnier for its self-seriousness. Troll 2 follows Joshua, a child whose family takes a vacation to the town of Nilbog, a picturesque country town occupied by vegetarian goblins who disguise themselves as friendly country folk ruled by a Druidic witch. Along the way, he's aided by the ghost of his grandfather. If it sounds bonkers, that's because it is. The goblins are little more than actors in burlap sacks and Party City masks, the cast is made up of amateurs, and the script was written by a man who spoke exclusively Italian. It is an undeniable masterpiece. – Zac

---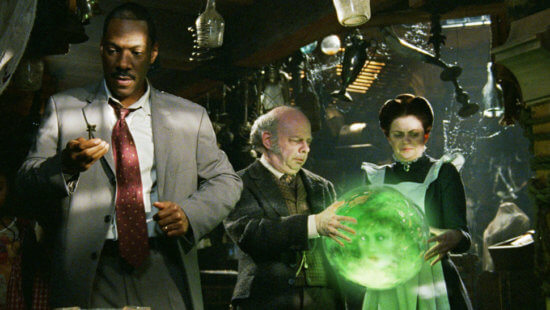 The Haunted Mansion (2003)
The Haunted Mansion is incredibly cheesy and not at all what you'd expect in a ghost movie, until you remember it is in fact a Disney movie. But despite what the critics said at its release, I actually love this Eddie Murphy comedy. Based around the Disney attractions, we follow the Evers family as they venture into seemingly real estate jackpot, The Haunted Mansion. The family unravels the mystery of the deaths of Edward Gracey (Nathaniel Parker) and Elizabeth Henshaw (Marsha Thomason), but not without the interference of the mega creepy Terence Stamp as ghostly butler Ramsley.
We get plenty of storytelling nods to beloved favorites of the Disney attraction, from the singing busts to charmingly scary Madame Leota. Though I'd love to see a ride-based remake at some point, this movie is playful and works as a great entry into ghost stories for families or scaredy cats like yours truly. – Amanda

---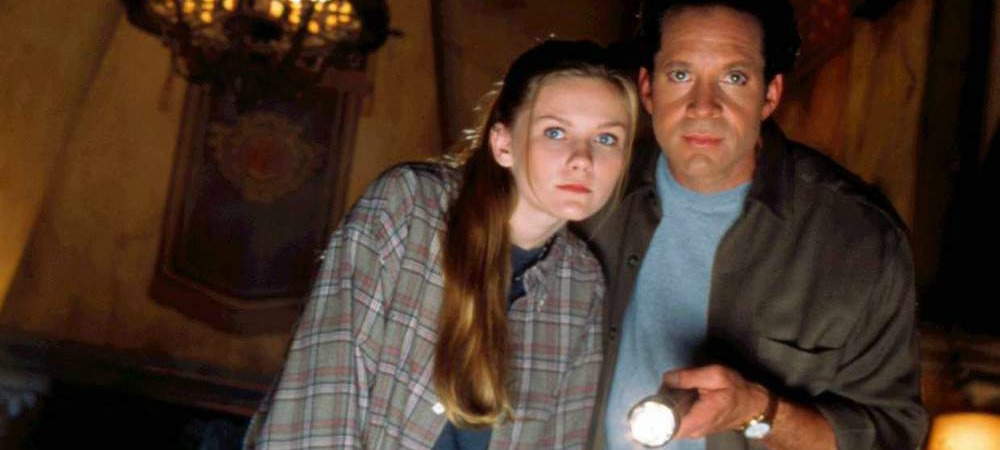 Tower of Terror (1997)
Buzzy Crocker (Steve Guttenburg) and his niece Anna (Kirsten Dunst) investigate a shuttered hotel where five hotel guests disappeared after a lightning strike in 1939 on Halloween. There they encounter the ghosts of singer Carolyn Crosson, actor Gilbert London, child star Sally Shine, nanny Emeline Patridge, and below Dewey Todd, who turn out to be cursed to haunt the hotel. It's up to Buzzy and Anna to help uncover the truth and break the curse before it claims lives of new victims aboard a newly repaired elevator.
The movie is a new story set to an existing Disney ride, which was originally created based on a story from The Twilight Zone. Here we get to see a young Kirsten Dunst in a chilling ghost story, but still with enough Disney magic to it to keep the scare factor in a sweet spot. – Amanda

---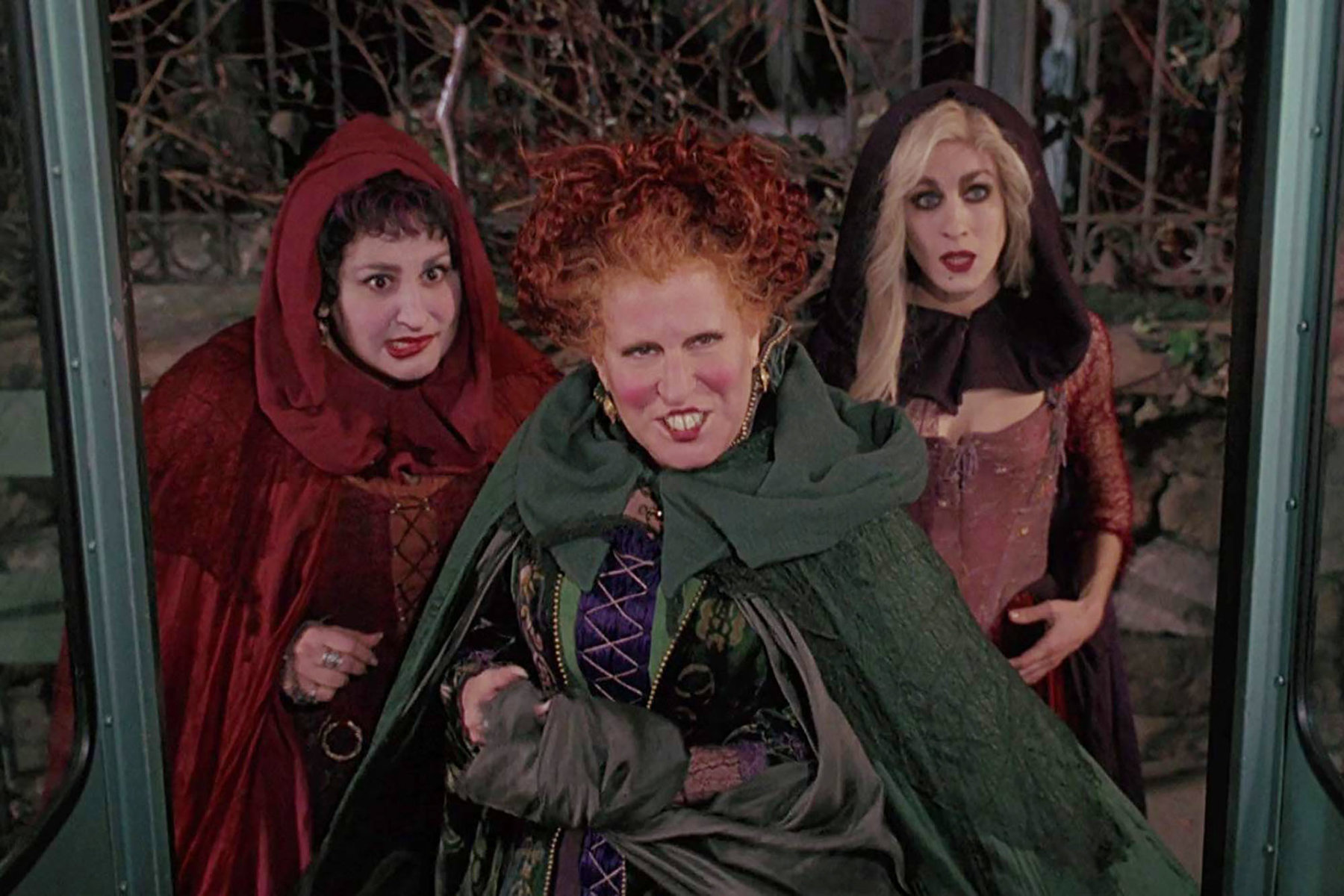 Hocus Pocus (1993)
No movie has captured the hearts of a generation quite like Salem-set coming of age film. The Sanderson Sisters of Winifred (Bette Midler), Sarah (Sarah Jessica Parker), and Mary (Kathy Najimy) are brought back from the grave after teen virgin Max Dennison (Omri Katz) insists lighting the legendary Black Flame Candle to impress his classmate, Allison (Vinessa Shaw), and sister Dani (Thora Birch). It all goes wrong when the child-hungry witch sisters are back with a vengeance to suck the lives of all of the children of Salem to live forever young and beautiful. Joining in the menagerie cast is cursed to live as a forever feline Thackery Binx (Sean Murray), who acts as a guide in the kids' escape from the witches.
Between the hijinks of fleeing the Sanderson Sisters through graveyards, Halloween parties, and high school, the chase of ancient magic and 90s living is nothing short of delightful. The cast is nothing short of spell-binding, and that includes the Bette Midler song-and-dance sequence of "I Put a Spell on You" that will leave you swearing yourself to be a Sanderson sister. – Amanda

---
Mom's Got a Date with a Vampire (2000)
Have you ever considered setting your mom up on a date with a stranger so you can get to the gig? That's exactly what Adam Hansen (Matt O'Leary) and his sister Chelsea (Laura Vandervoort) thought they were doing, but it turns out mom Lynette (Caroline Rhea) has fallen into the charming trap of Dimitri (Charles Shaughnessy). Following vampire lore, only true love can break the spell of a vampire once his victim is ensnared. It's up to the Hansen siblings with little brother Taylor (Myles Jeffrey) and one vampire hunter Malachi Van Helsing (Robert Carradine) to break up the wacky date. The tone of this move is all over the place, but you won't grow tired of the absurdity of seeing Aunt Hilda of Sabrina the Teenage Witch on a date with Mr. Sheffield from The Nanny, all pursued by Lizzie McGuire's dad to catch them. Whew, that was a lot of 90s show plugs that just feel right. – Amanda

---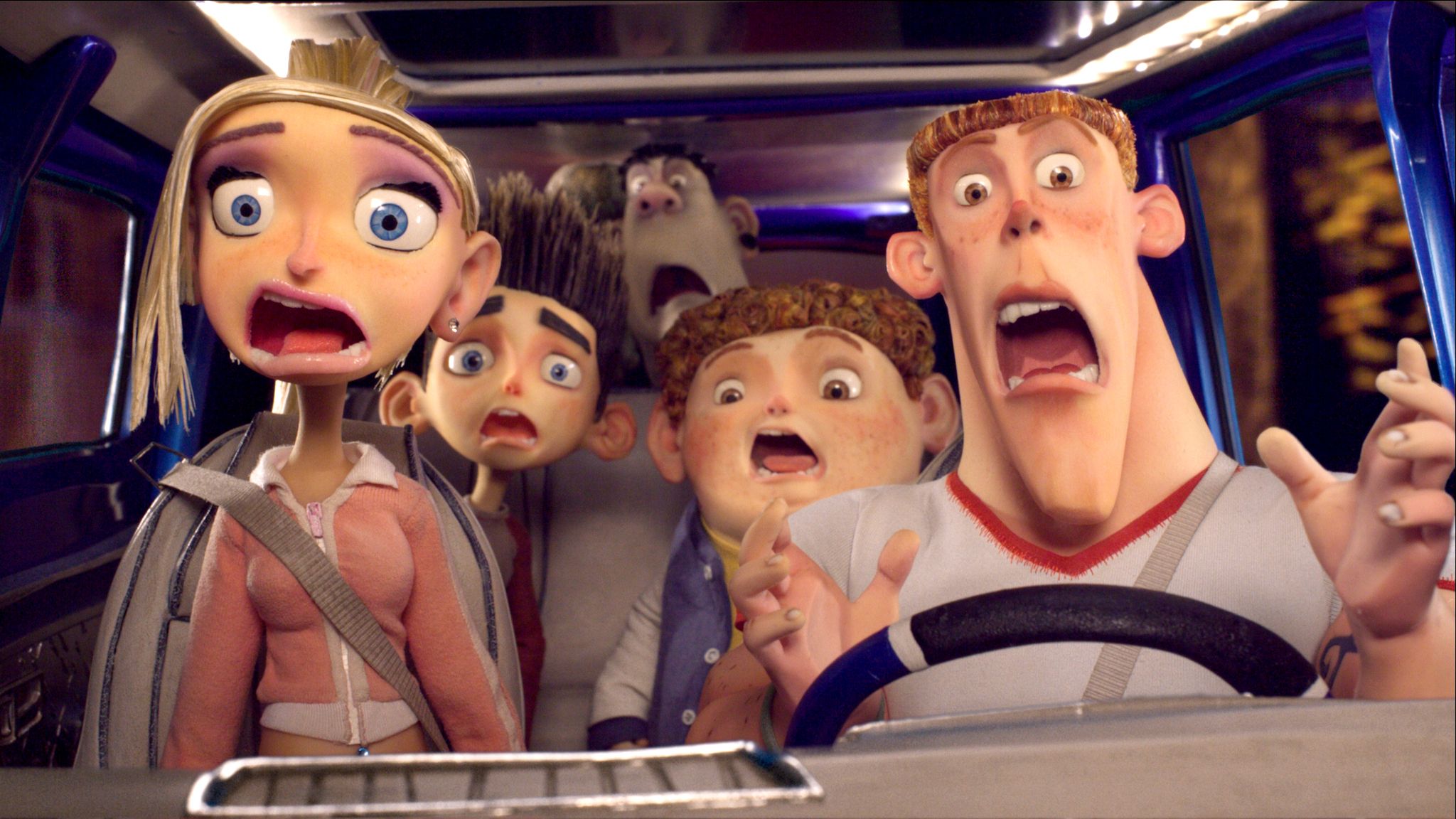 ParaNorman (2012)
ParaNorman is an animated children's movie that is a fun watch for horror fans and scaredy cats alike. Like the classic Nightmare Before Christmas, this film combines exciting animation, great voice acting, and a meaningful story, to form a great film all ages can enjoy. ParaNorman is the story of a boy named Norman who has the power to see ghosts. However, unlike the boy in the Sixth Sense, he isn't at all scared by the ghouls, at least not usually. Instead he converses with them at ease while they float around and do their thing. Even his own grandmother is hanging around watching TV. However, that is not to say that this power is a blessing. The local townsfolk think he is a freak and he is mistreated for being different.
When his uncle (who has similar abilities and is also outcast) passes away, he reveals that it is now Norman's duty to read a story book to an ancient witch grave, or else the dead will rise. Uh what? Yeah this is a wacky one, but that is what makes it so fun. Unfortunately for him, the local bully (voiced by Christopher Mintz-Plasse aka McLovin) prevents him from getting there in time, and now he has to stop the undead and the ghostly witch with his dorky friend and their older siblings. Watch this film and encourage any youngsters in your life to do the same. It makes for a great introduction to horror with a much needed message. – Henderson

---
MORE COMING SOON…
---
Go To :    LESS SCARY – EVEN SCARIER
Go Directly To : 1 SKULL – 2 SKULLS – 3 SKULLS – 4 SKULLS – 5 SKULLS – ALL FILMS
---
The Alternative is ad-free and 100% supported by our readers. If you'd like to help us produce more content and promote more great new music, please consider donating to our Patreon page, which also allows you to receive sweet perks like free albums and The Alternative merch.