Best Releases of 2020 So Far (Page 2)
– PREVIOUS PAGE – NEXT PAGE –
---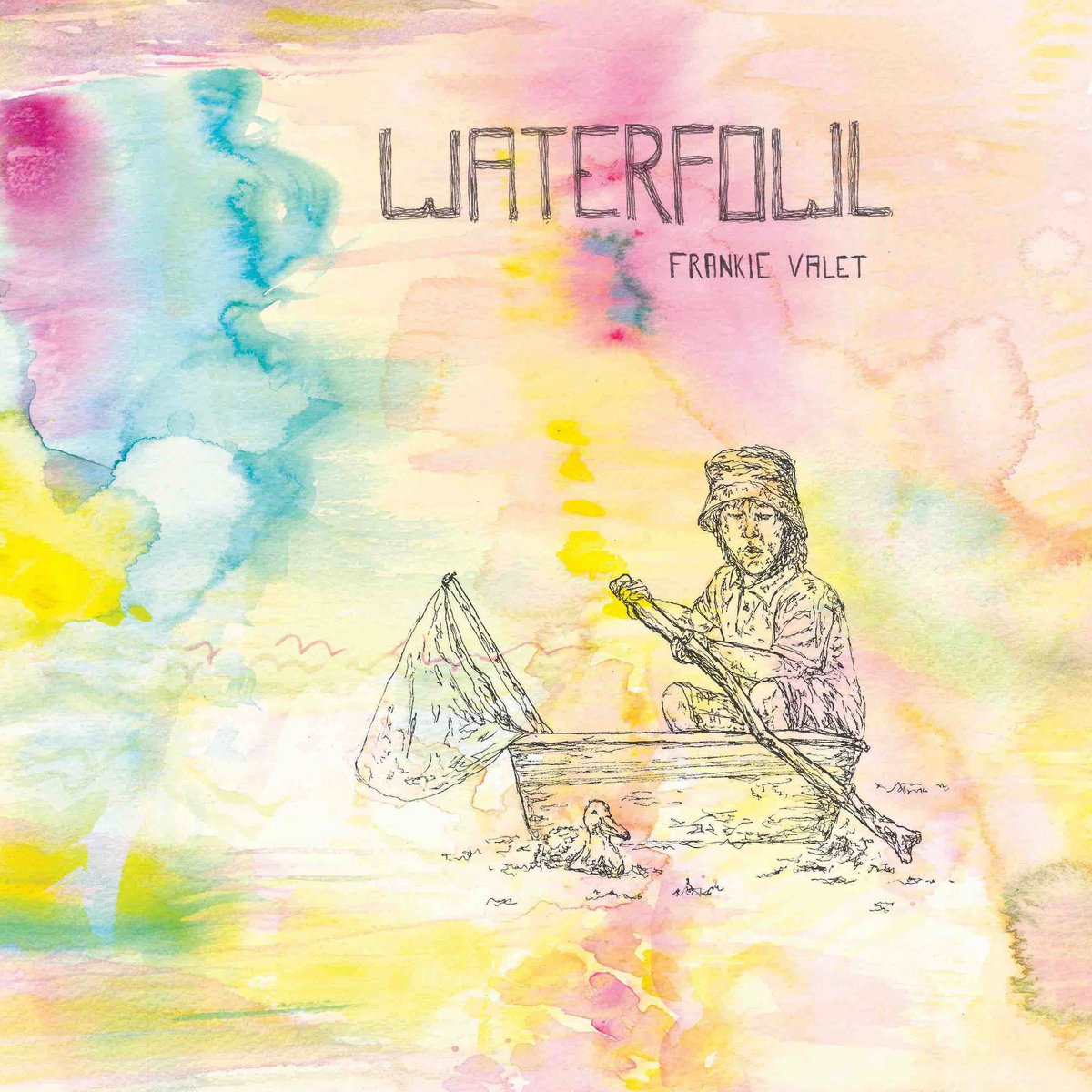 Frankie Valet – Waterfowl
Each of the first four songs on Waterfowl comes as a surprise. "Nakid" is a gentle groove that could have been pulled from the playbook of any of the NPR-approved drifty indie bands (Soccer Mommy, Snail Mail) that improbably earns every second of its four-and-a-half minute runtime. "Water Foul" slams the gearshift between the staid, shimmering opening section and the song's cacophonous, frantically bellowed second half–what we in the biz call A Classic Pity Sex Move. "Engulfed" tries on a little post-punk as a treat. And then "Theo" somehow sounds like a less corny Defiance, Ohio. The album covers a lot of ground, and due to the sheer number of modes and voices, it's hard to get a sense of what the Frankie Valet sounds is. There's contemplative, atmospheric pop back-to-back stomping folk-punk back-to-back arch indie a la the Magnetic Fields, and leaps never stop being a little jarring. But it all stops mattering by the time the album reaches "Our Apartment," an out-and-out anthem that, naturally, sounds nothing like anything else on Waterfowl, but perfectly sums up its appeal. "Our Apartment" is blindingly heartfelt, it's undeniably infectious, it's scrappy and cheerful and acerbic and it begs to be replayed as soon as it's over. – Keegan Bradford
---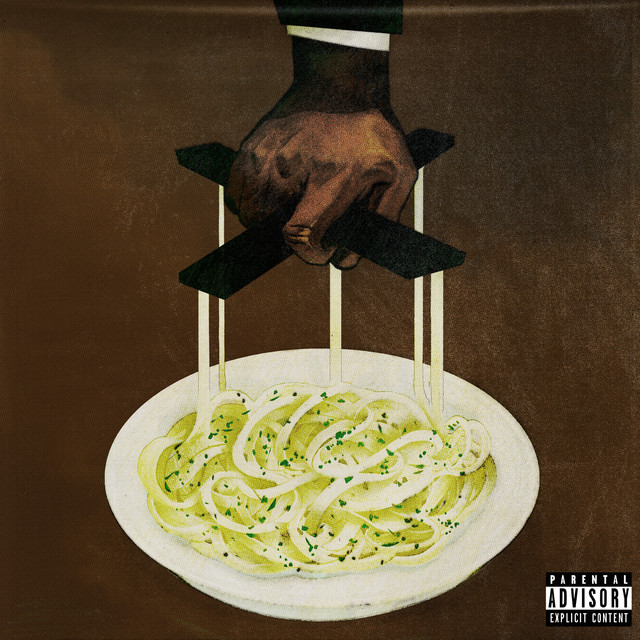 Freddie Gibbs — Alfredo
Sucks to be a rapper in 2020, because Freddie Gibbs already released the best hip-hop album of the year—two years in a row. Just a year after he and producer Madlib linked up for the extraordinary Bandana, the Gary, Indiana veteran has joined forces with another one of the most revered producers in the game to make Alfredo; a masterclass in well-roundedness. Give Gibbs a weird-ass noir beat and he'll tear it to pieces with his exceptional rapping dexterity, while also telling an interesting story—while also managing to be both playful and emotionally authentic. There's a song on here where he's rapping about how he was a dead-broke fledgling rapper, literally funding his music career with drug dealing, and he became so stressed out he actually put a gun to his head. Then there's a tune like "Something to Rap About" where he drops the effortlessly clever line, "These ni**as bringing out the old me / I'm trying to live to 93 to see the old me"; a triumph if ever there was one in a world where the guarantee of a tomorrow is less certain than ever. Don't let the branded Spotify playlists fool you into overlooking Freddie Gibbs: he's arguably the best in the business right now. – Eli Enis
---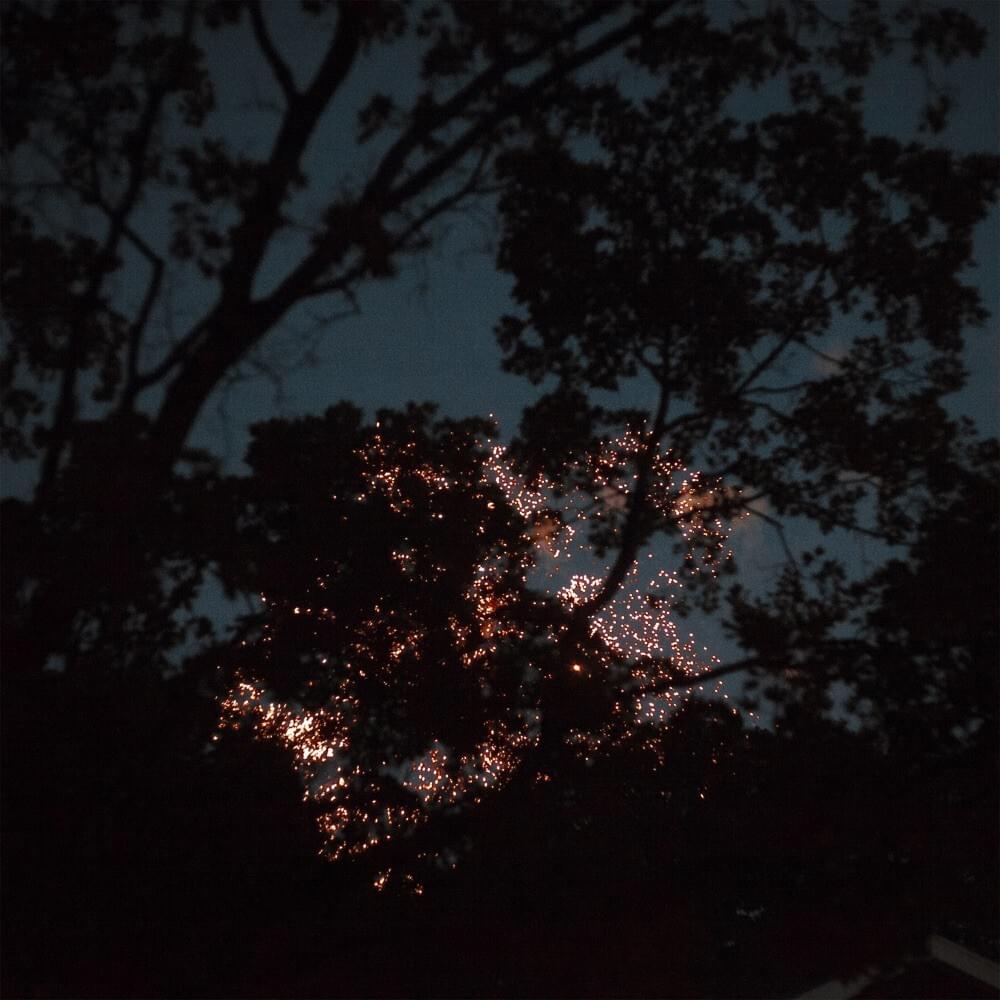 Gleemer – Down Through
The best match of album art to the music itself in 2020 is currently Gleemer in a landslide: the cover is dominated by dark tree branches that frame bright, partially obscured pinpricks of light gilding the edges of the leaves in the center. Gleemer trades in heavy, hazy rhythm guitars and warbling lead lines, somewhere between genuine slowcore and achingly pretty emo. I mean it as high praise when I say Gleemer sounds like what Lifehouse would sound like if Lifehouse fucking whipped ass. The album rarely wavers from a steady midtempo groove, relying on the gently soaring vocals and the huge guitars to add dynamic heft. That's the kind of thing you can get away with when your melodic instincts are consistently this on target. Down Through is a slow burner that deserves more hype.-  Keegan Bradford
---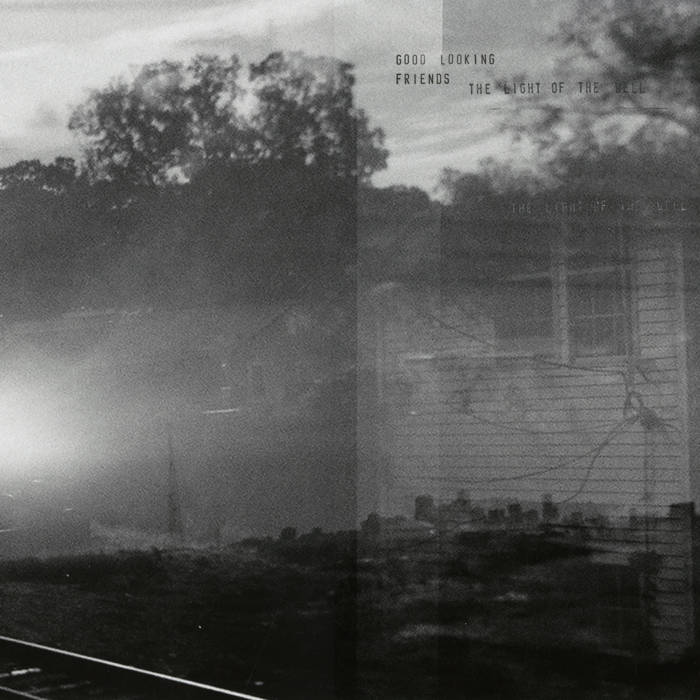 Good Looking Friends – The Light of the Well
The Light of the Well is perhaps an unintentional quintessential quarantine album. The band's bio for this album cycle included the lines ,"What seems like incidental journaling of everything from push notifications to neighborhood racism unravels as a concept record that may very well be released as the world releases its next terror." How telling that ended up becoming present reality. "Survive" is a song about being trapped in your house, afraid of going into the outside world, and living through your devices, which is still the way many of us are living. "Lawman" is written about cops from the perspective of cops and features telling lines such as "I got into the job to stop violence. / Three weeks in I learned I fucking loved it." Even without the chillingly fitting nature of the lyrics, The Light of the Well is worth your time. Good Looking Friends have at times an effortlessly laid back sound, at others an intensity that borders on chilling. And you can tell that no matter which side they are showing off, it has been meticulously calculated. This is a delicious mix of a variety of sounds withing the alternative indie/emo scene that truly feels like it has something for everyone to connect to. – Scott Fugger
---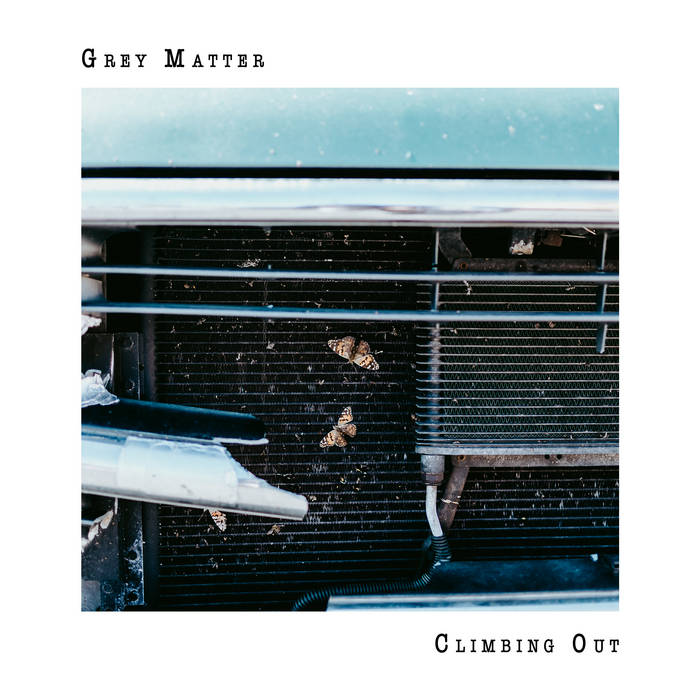 Grey Matter – Climbing Out
I never want to diminish a band by saying "if you are a fan of x, you will be a fan of this," but The Flaming Tsunamis were a pivotal band for me and if you've always wanted more music like theirs, Grey Matter will scratch that itch. That's certainly not to say that Grey Matter is a one trick pony. Climbing Out shows the band mixing hardcore and ska with a message that oozes as much positivity as Origami Angel's Somewhere City. The first words the band sings are "Call out your racist friends, it's not just a joke when they actually believe it," which shows you exactly where they stand. If you can't tell from the title, "Dang! (Love Yourself)" is another example of Grey Matter doubling down on their message, just one of many on the album. Climbing Out has the just the right combination of rage and positivity that we all need to make it through 2020. – Scott Fugger
---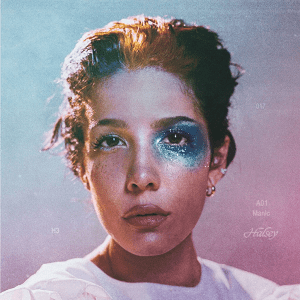 Halsey – Manic
"An album for Ashley by Halsey." was the tagline for Manic—and it identifies the way this album rings different than the artist's previous three releases. Room 93, Badlands, and Hopeless Fountain Kingdom were all spun of other-worldly conceptual strings that intertwined with her own life, but Manic is uniquely representative of Ashley Frangipane as she sees herself. From the opener, "Ashley," that catalogues her experience of the past few years as a rising superstar and the crushing self-doubt that comes with the career, to the one-take stream of consciousness "929" that caps the album with a moment of hopeful clarity of realizing that with time and pitfalls comes growth, Manic was designed to be an trip through every bit of Halsey's humanity. A sort of ode to what has built her, the record is peppered with Easter eggs like samples of lines from films she loves (Eternal Sunshine, Jennifer's Body) and interludes featuring artists (Alanis Morissette, Suga of BTS, Dominic Fike) she holds close to her heart. Overall genre-less, it carries wedding-style love songs ("Finally//Beautiful Stranger"), country-pop breakup anthems ("You should be sad"), and theatrical Panic! Fever era type ballads ("Forever… is a long time"). It's as changing, as evolving, as multi-dimensional as Halsey is—and it's an album so detailed (especially to a career-long Halsey fan who could explain backstory track-by-track) that it's nearly impossible to describe in one paragraph. – Olivia Keasling
---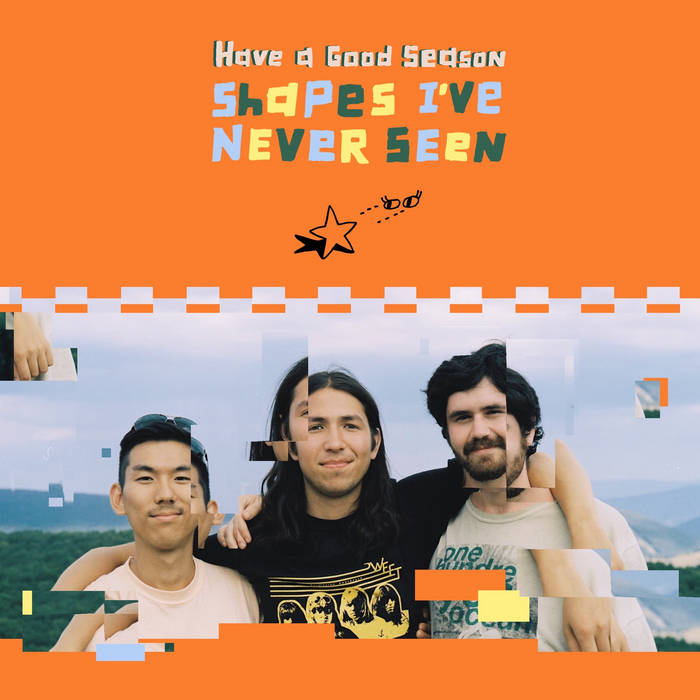 Have A Good Season – Shapes I've Never Seen
This is such a bright record. The polish is clear, the consideration of the art across the single releases is thorough, and the dynamism is dynamite. Have A Good Season's debut LP, Shapes I've Never Seen, is a marvelous album that feels cohesive but daring. The new techniques and genre blends the band has experimented with have led to a very inspired and wholesome release that encompasses love, trust, maturation and more, then packages them into small moments like a palm-sized candy you can enjoy for hours. The artwork is beautiful and the album absolutely shreds. – Luke Ferrara
---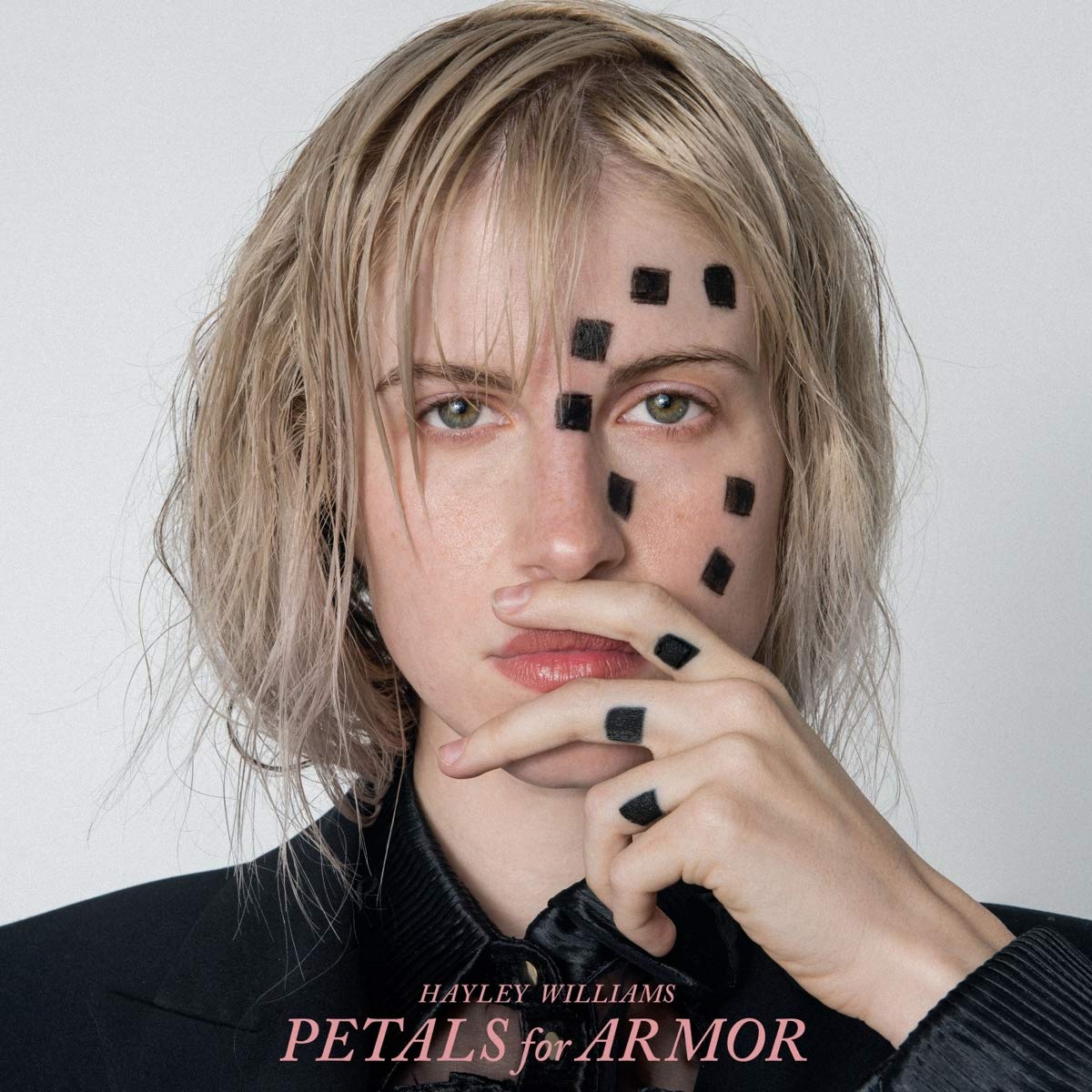 Hayley Williams – Petals For Armor
In The Alternative's Best of January wrap-up, I wrote about the first single from Paramore frontperson Hayley Williams' solo project Petals for Armor and speculated that the full release would serve as a deviation from Paramore's stylings. And I was right. Paramore has taken on a bevy of different sounds, but for the most part, they've all been amped-up and rousing. But for her lone endeavor, Williams moved towards a spacious, anchored feel that's as baring sonically as it is lyrically. This record serves as a purging of emotions, ones that were inevitable considering she achieved career success in her coming-of-age years and underwent a divorce. – Bineet Kaur
---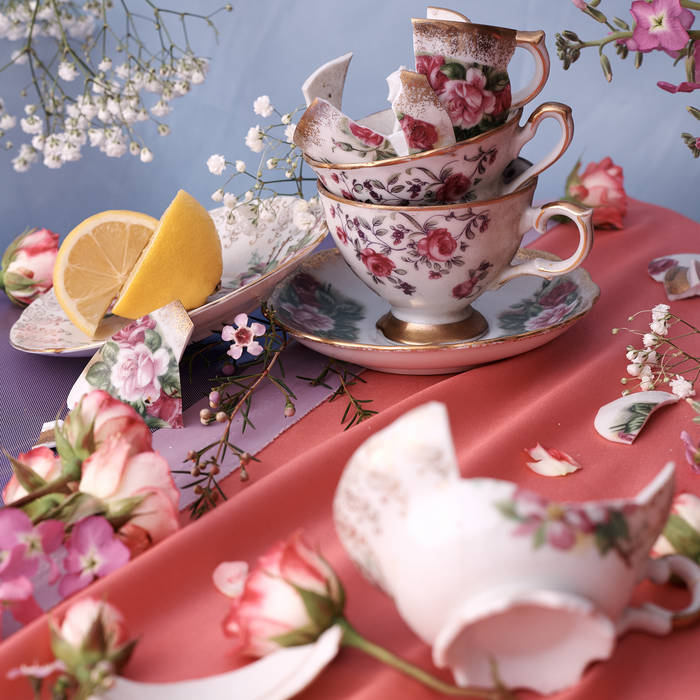 High Waisted – Sick of Saying Sorry
High Waisted's latest release emanates the delicacy of Queen of Jeans and the frolicking energy of Illuminati Hotties. The production is highly clarified, which each vocal inflection neatly mapped out. "Cereal" is about how comparing yourself to others can beget feelings of inadequacy and disappointment, "some of my friends are touring Europe, some of my friends are selling records."  One of the record's most captivating points comes in about halfway through "8th Amendment" – it's a frenzied speed-up that ends just as abruptly as it begins. – Bineet Kaur
---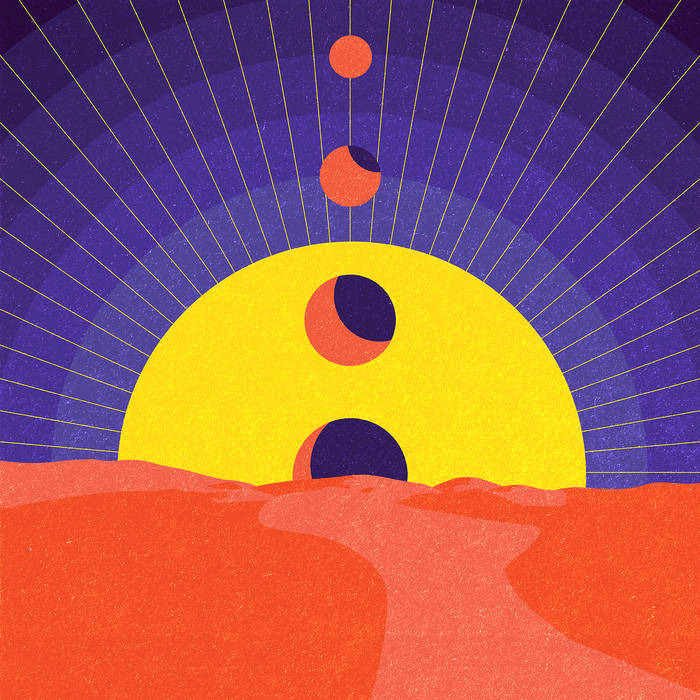 I'm Glad It's You – Every Sun, Every Moon
Perhaps the band that has most improved in 2020 is I'm Glad It's You. Never less than a thoroughly enjoyable group, Every Sun Every Moon has taken the band into the territory of the greats. A thoughtful and reflective look at the process of grieving, Every Sun Every Moon finds I'm Glad It's You at their most vulnerable. "I wanna come back home from this one," sings Kelley Bader at the climax of "The Silver Cord," the best song the band has released. It's a moment that feels at once pitifully innocent and world-weary, but more than anything else, it feels honest. – Zac Djamoos
---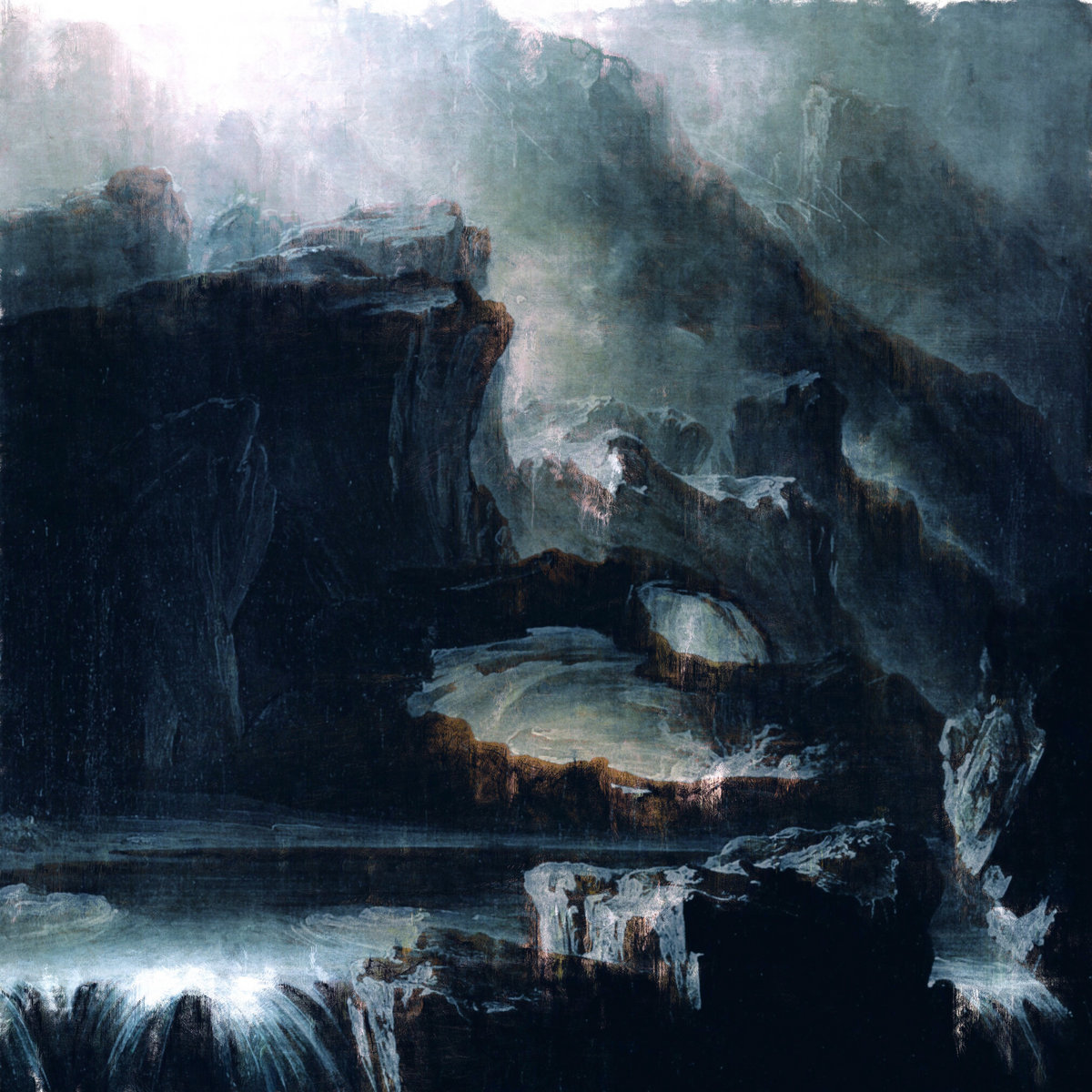 Infant Island – Beneath
Infant Island could easily have become genre bending crossover metal for art school kids, or leaned into the chaotic violence of screamo's brutal vanguard: Nuvolescura, et al. Beneath is the band's refusal to be pushed in either direction, grinding out an atmospheric triumph without a gimmick or stylistic reinvention. Look, the single best sentence about this album has already been written, and as much bullshit as it is for me to come onto my own blurb and use 15-20% of it to quote somebody else, you have to understand how upset I am I didn't write this: "The album dedicates a significant portion of its runtime to outright ambience, its three evocatively titled instrumentals ("Signed in Blood," "Colossal Air," "Someplace Else") an apocalyptic Neapolitan of infinite darkness, blinding light, and pink mist." And because I know Ian Cohen secretly hoped someone would pick this up and run with it some day: I'll take two scoops. – Keegan Bradford
---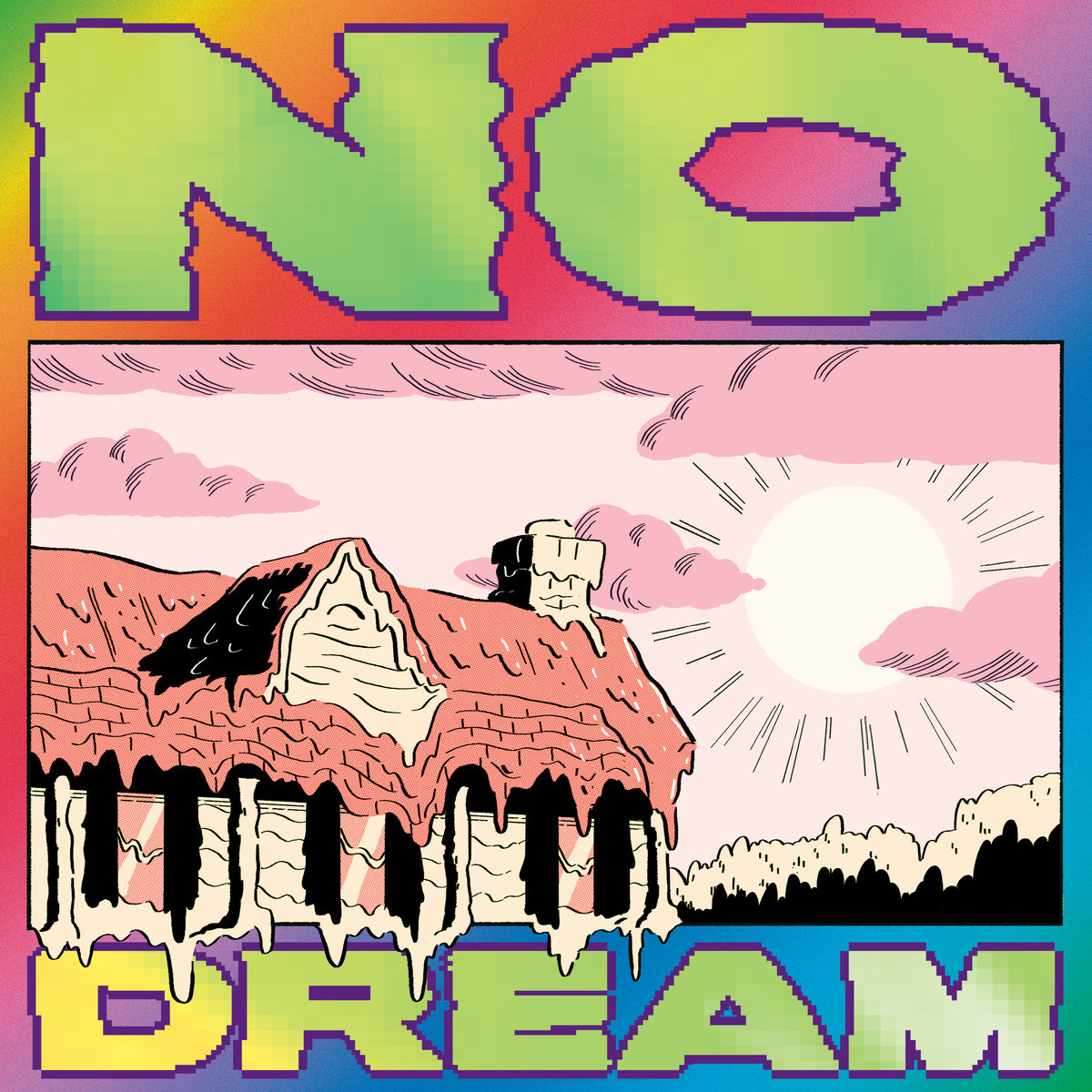 Jeff Rosenstock – NO DREAM
When Jeff Rosenstock released his previous record, Post-, on the first day of 2018, life was bleak. Many Americans were distraught over residing in an injustice-ridden nation led by someone bereft of empathy. Rosenstock's latest record, No Dream, comes during a time in which things are somehow even worse. We've realized that the next president will more than likely be someone who has been credibly accused of sexual assault, and we're in the thick of a pandemic that's being exacerbated by politicians who won't prioritize keeping people alive. The album aptly reflects how petrified and uneasy we all are right now, as well as how impatient we've become for change. Life as we know it, even if we may be accustomed to it by now, is not adequate: "the only framework capitalism can thrive in is dystopia." The album's sound parallels the lyrical themes, feeling just as rapid as the frenzied thoughts that bounce around in an anxious brain. Jeff Rosenstock – in the proud tradition of punk – has never made very polished music, but this album sounds especially unhinged. Post- was brash, but there were pockets of tranquility throughout. This release is much more jittery and spiky, with riffs that shake and skitter and stumble. – Bineet Kaur
---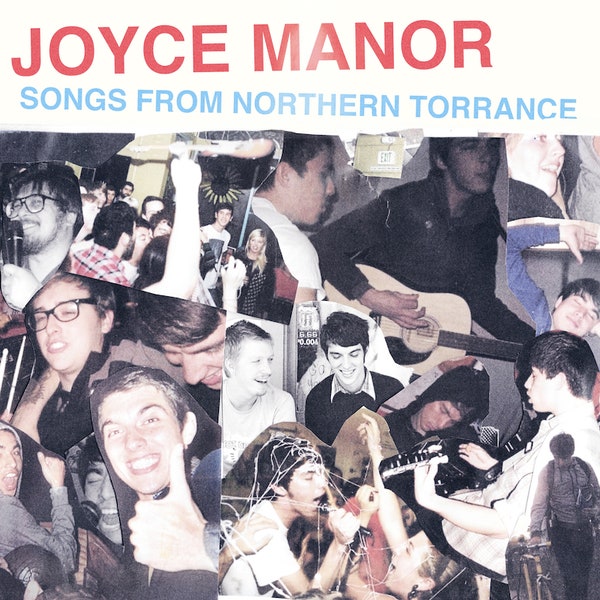 Joyce Manor – Songs from Northern Torrance
Joyce Manor shared Songs from Northern Torrance, which contains tracks the band crafted between 2008 and 2010. These tracks might feel familiar for some fans, for several of them were on another release called Collection (which is no longer on Spotify) or scattered throughout YouTube. The similarities between this release and their early work is palpable. The band played briskly and vigorously in their inception, then mellowed and lent themselves to a more drawn-out feel in their more recent work. From the thorny "Who Gave You a Baby" to the pounding "Chumped," this album shows that Joyce Manor is skilled at wielding imperfection as a tool to incite excitement. – Bineet Kaur
---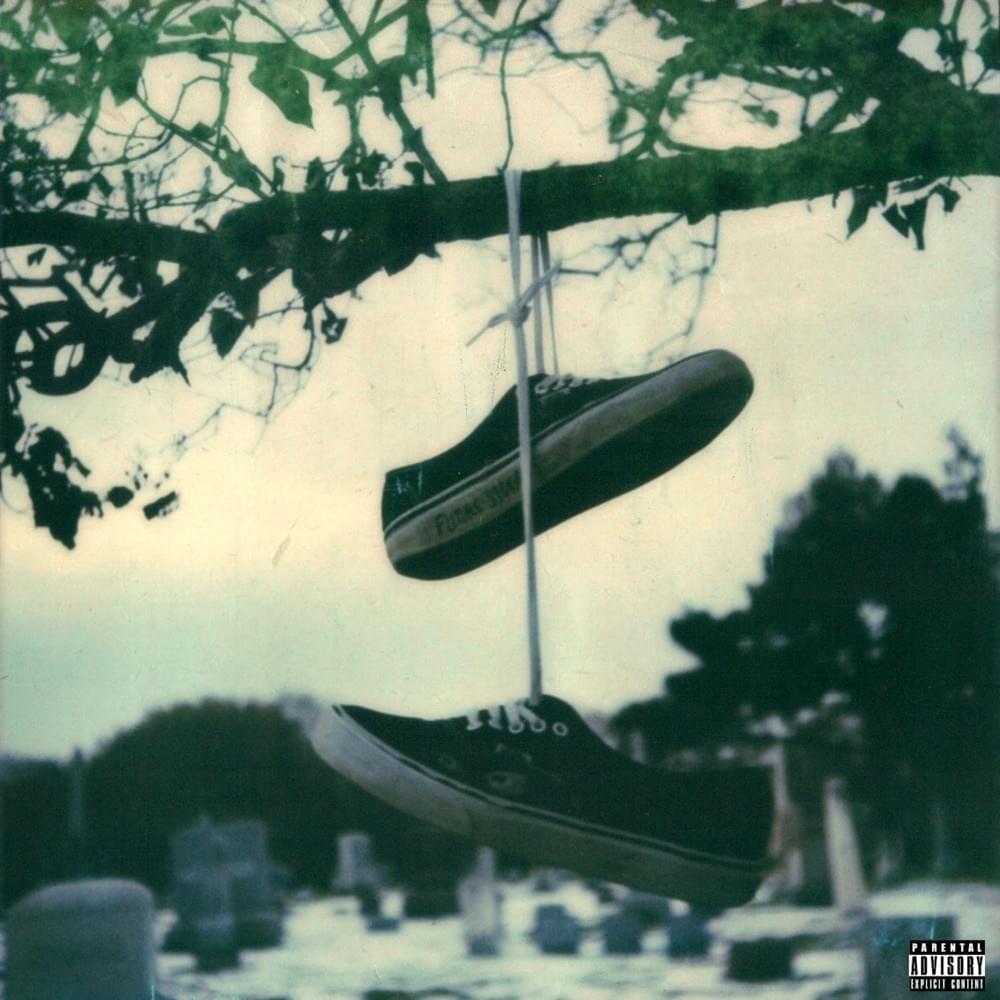 KennyHoopla – how will i rest in peace if i'm buried by a highway?
Kenny Hoopla is doing something different. His music is similar in ways of the "emo rap" popularized by Lil Peep and Wicca Phase, but instead of relying on the tradition "emo" sounds for his instrumentals, or sparse gothic lyrics, Kenny Hoopla aims for something more in line with the indie pop of the early 2010's (Bloc Party, PlayRadioPlay, TV on the Radio). With synthesizer and bouncing indie rock beats, he raps about guns, and sings about life. Sometimes drifting off into an electro cloud that is confusingly closer to Owl City than his other tracks, but when Kenny moves more toward his indie edge, he creates tracks that are a genre fusion little seen, and honestly very well executed. "how will I rest in peace…" sounds like a Yeah Yeah Yeah's A-Side or Tokyo Police Club in their prime. "plastic door" is a bit calmer but has a perfect indie hook. This variety of styles and genre influences makes Kenny Hoopla certainly an artist to watch moving forward. – Henderson Cole
---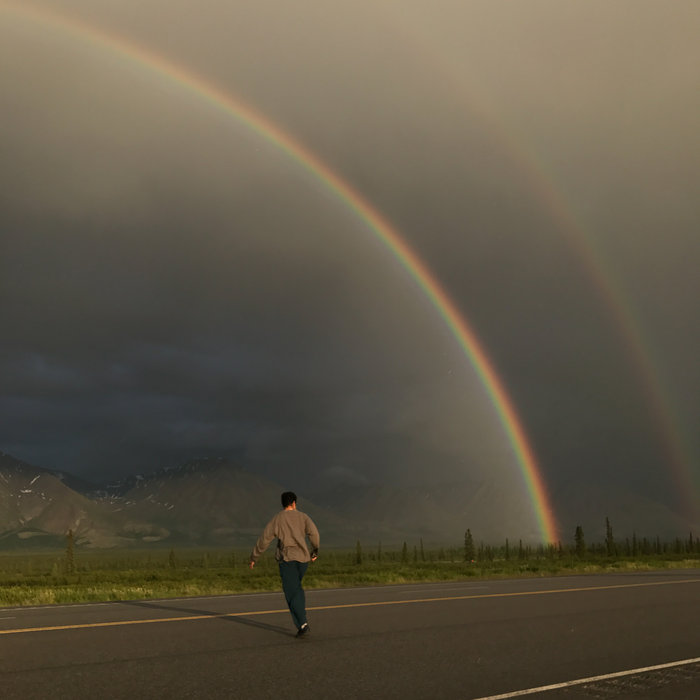 Kevin Krauter – Full Hand
On their latest solo record, Full Hand, Hoops bassist Kevin Krauter creates shiny, pastel beats and songs that feel celestial. As they find their way through a record of self-discovery and grapple with religion's often oppressive view of queer people, Krauter weaves poeticism and sincerity into every line. Cut's like "Surprise" and "Opportunity" feel built to both embed themselves in your head and make you ponder your existence. The mesh of indie rock with chillwave beats may not exactly be a new phenomenon, but Krauter executes it perfectly and uses the records electronic elements to bring his sound to new heights. – Eric Bennett
---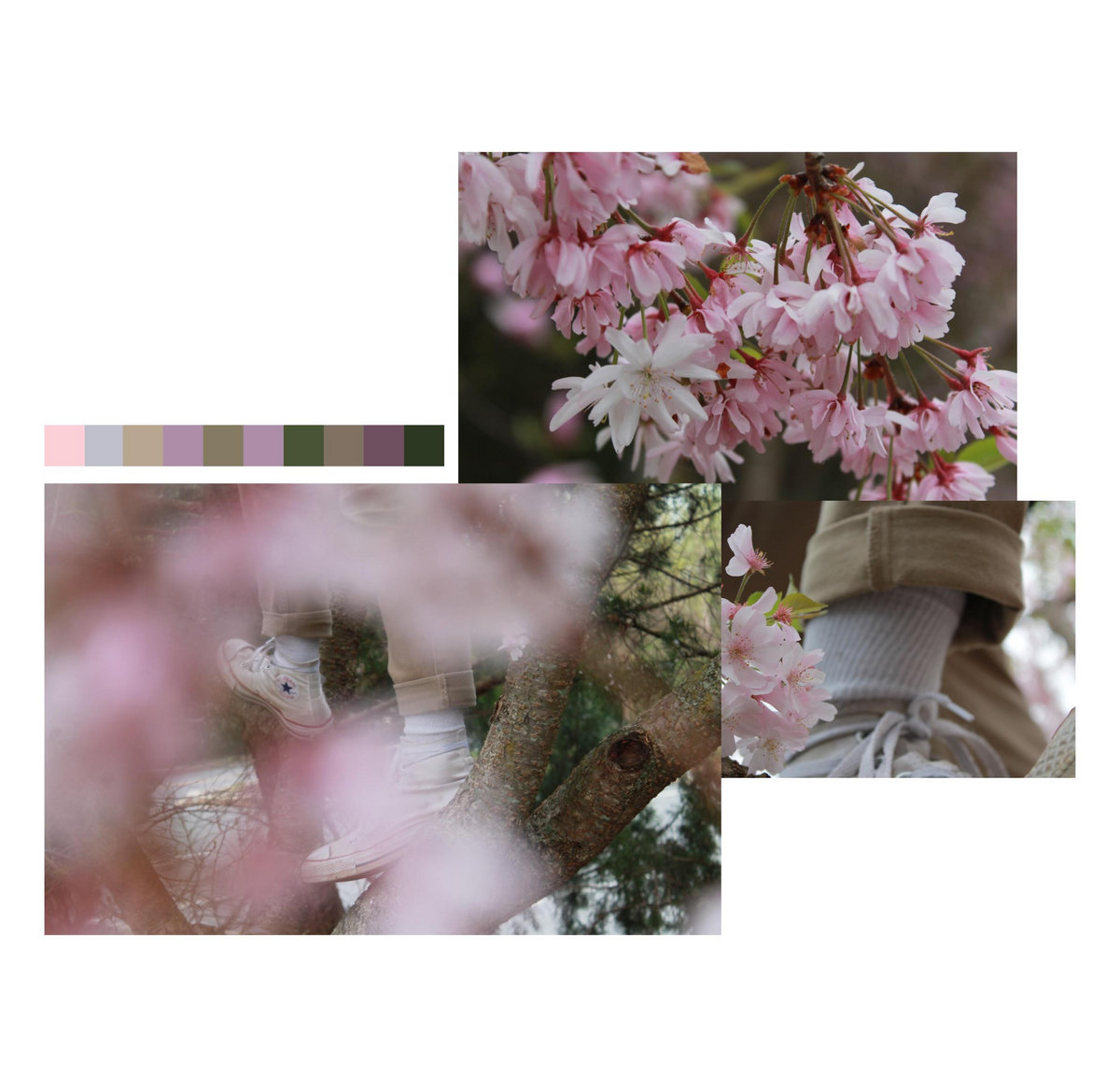 Khaki Cuffs — Khaki Cuffs
The latest album from the Delaware group Khaki Cuffs is a terrific sonic tour through many iterations of contemporary emo. There's the twinkly, the pop-punky, the dynamically indie, and some really legit stops in the land of screamo; some intensely shrieky, and some more melodic and instrumentally measured a la Touche Amore. The record ebbs and flows between a few different moods and approaches, which could come across as clunky for other bands, but actually works to Khaki Cuffs' benefit. Nothing feels overdone or redundant, and they're still able to pull off the gradual build into a genuinely humongous ending. – Eli Enis
---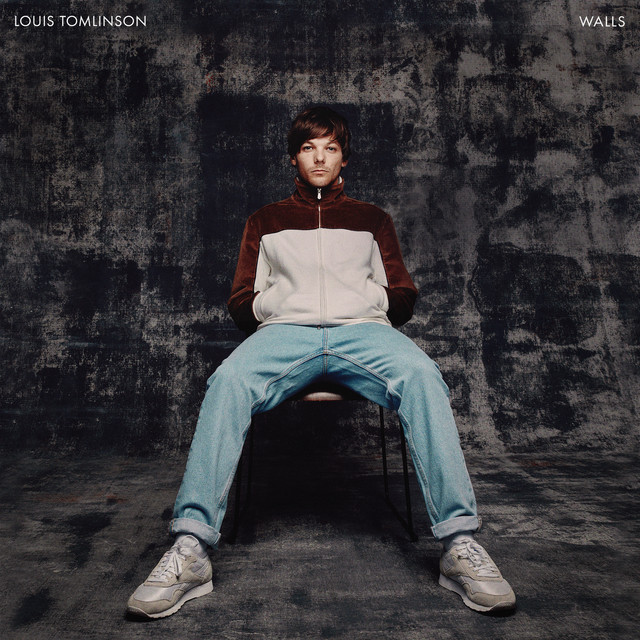 Louis Tomlinson – Walls
When One Direction went on hiatus at the end of 2015, there was a generating interest of where each voice would journey solo. With Tomlinson being the last of the group to drop a full-body of work, it was compelling to hear how the edged-out tenor would shape his sound. Fortunately, his debut record Walls utilized his best assets as an artist— allowing him to highlight his rasp, emotive vocals, and storytelling lyrical prowess. The entire album dips into the nostalgia of 90's britpop, and the more you revisit the record, the more promise the debut holds. Tracks like "Walls," "Habit," "Kill My Mind," and "Only the Brave" provide a solid starting point for where his sound and artistry could culminate into. – Hope Ankney
---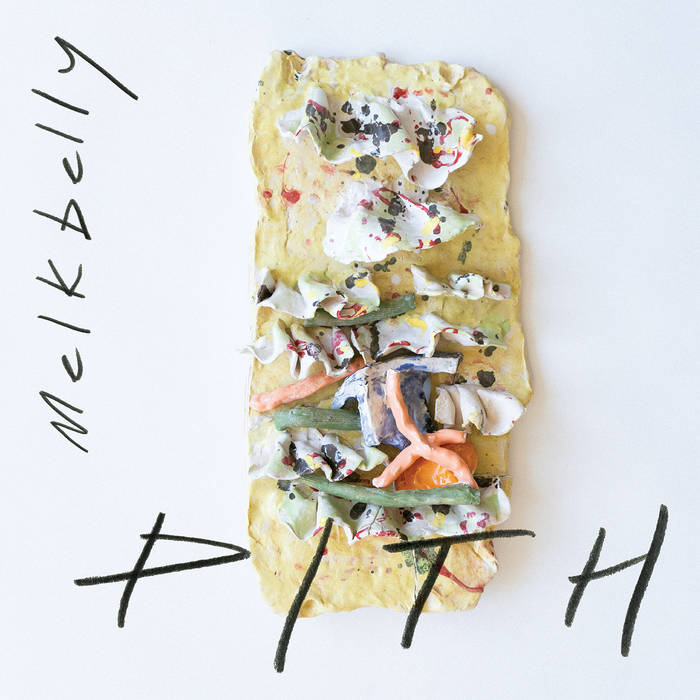 Melkbelly – PITH
Melkbelly's forceful and hypnotic second album, PITH, refines their heavy-yet-melodic sound even more. The record is full of sledgehammering guitar and apocalyptic drums, but as important as those moments are, the thing that separates Melkbelly from the crowd is the command they have over their tinges of pop sensibility. Melodies within songs like "Sickeningly Teeth" and "Little Bug" keep the instances of pure chaos from running together. – Eric Bennett
---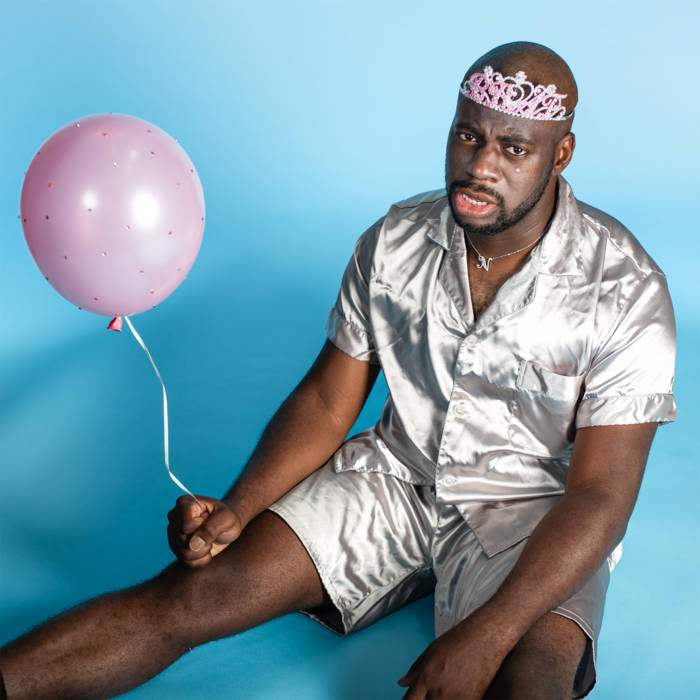 NNAMDÏ – BRAT
How is it even possible to describe Brat? NNAMDÏ's 4th solo album continues his career of alchemy, intertwining hip-hop, math rock, and funk into something unfamiliar. Orchestral flourishes sit alongside spacey synth tones and howling guitars. Both live and electronic drums cut in and out, often in the same song. His voice, sometimes auto-tuned or effected beyond recognition, jumps between octaves and speakers. Coming from a stale indie rock scene, NNAMDÏ's experiments feel like a breath of fresh air. It's manic and weird, but also patient and poppy. It's what I wish Bon Iver sounded like. It's beautiful. – Harrison
---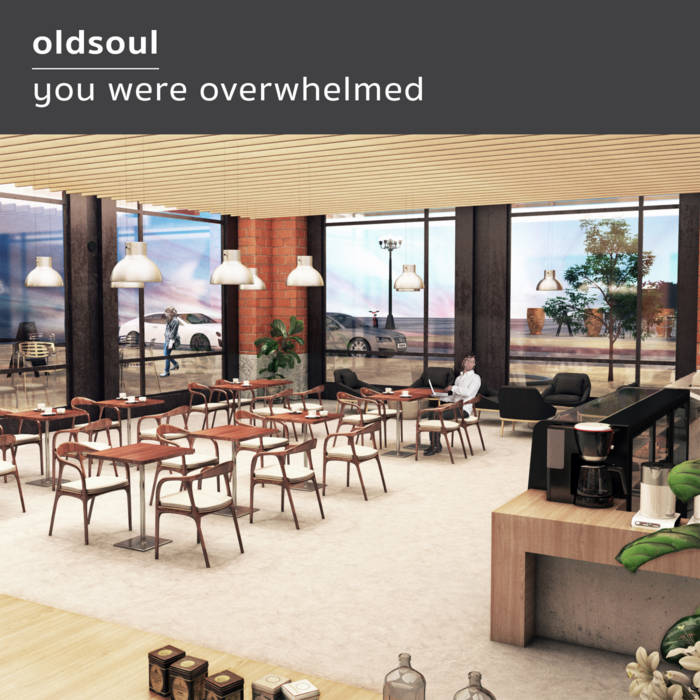 Oldsoul — You Were Overwhelmed
After their solid 2018 debut LP Coy, Oldsoul expanded their breadth and tightened their songwriting and came back with the incredible You Were Overwhelmed, an album rich in texture and overflowing with passionate power pop. The details here are detailed, heavy things, setting emotional scenes that stick in your head for days. This is especially true with the warm closer "Every Time I See You Breaks My Heart," in which vocalist Jess Hall viscerally describes a specific moment with just a few lines—"the potholed road, the curdling snow, the pocket of warmth we shared in your car." When I listen to You Were Overwhelmed, I can't help but think of one of my other favorite sophomore level-ups, Pentimento's criminally undervalued I, No Longer. Both albums venture into sleeker, darker, and poppier territories than their predecessors, resulting in something compelling, memorable, and not to be missed. – Jordan Walsh 
---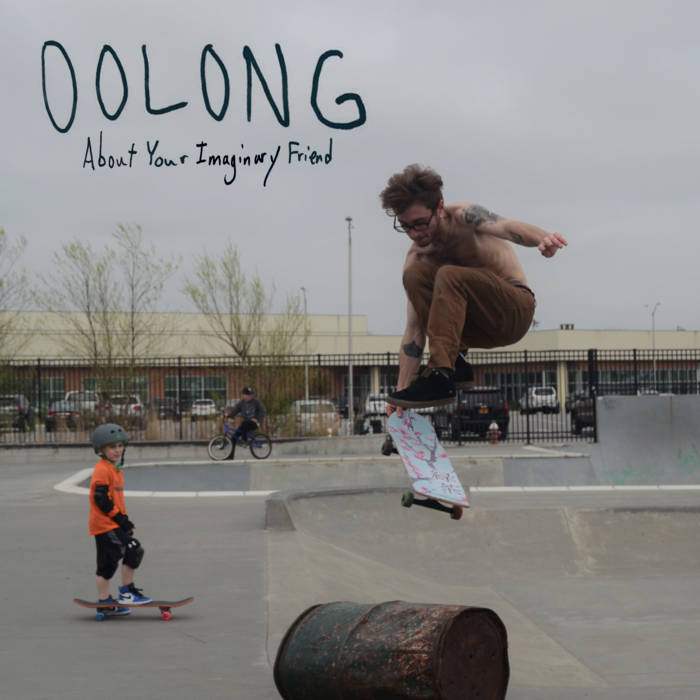 Oolong – About Your Imaginary Friend
Oolong is a band so good that they were accused of paying people to post about them on the r/emo subreddit. Of course that wasn't true – they just have a sound that connected with people enough that they felt compelled to share. Lyrically, comparisons can be made to contemporary emo-adjacent bands like Prince Daddy & the Hyena, but what really stands out is their sound. About Your Imaginary Friend socially feels like a '00s midwest emo album in the best way with Oolong nailing the mathy, chaotic energy that is a rarity in 2020. This album feels like a sweaty DIY venue packed with friends and strangers singing along, which is something we could all use right now. – Scott Fugger
---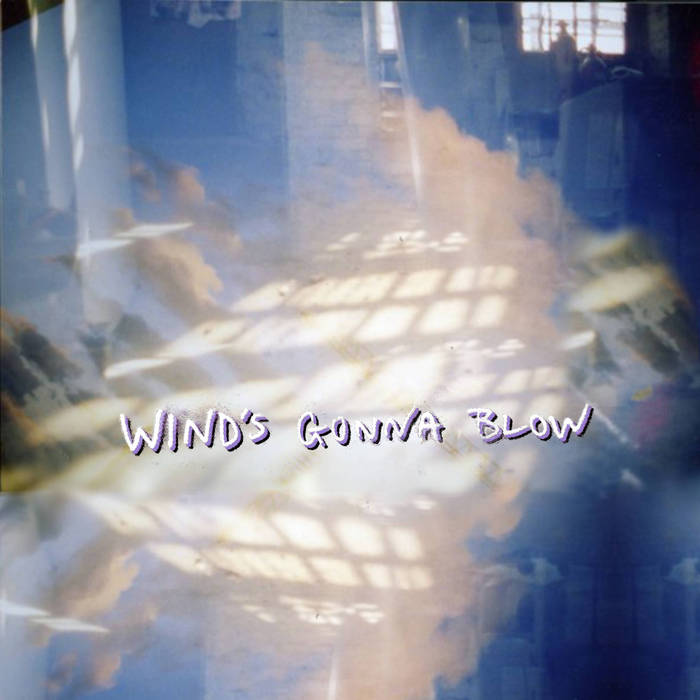 Options – Wind's Gonna Blow
Options, the project of Seth Engels of Chicago, creates a consistent standard of free flowing rhythmic indie. His calming melodic lyrics, combined with the slow burn instrumentals, make for a thoughtful and absorbing listen, and his consistent ability to write jams that remind one of Ovlov or a less shreddy Pile, or a sped up Clique, make their work some of my most listened. This album, their 6th LP, is an excellent mountain of tracks that Seth has built. Tuning into one of these records, is like binging your favorite Netflix show, once you finish the entire season, you can't stop and will find yourself 10 hours later haven't even considered stopping. His short poetic lines stick to my brain like sonic fly paper and they never let go. "Hoping for a better past, is wasted effort, when only the future knows." – Henderson Cole
---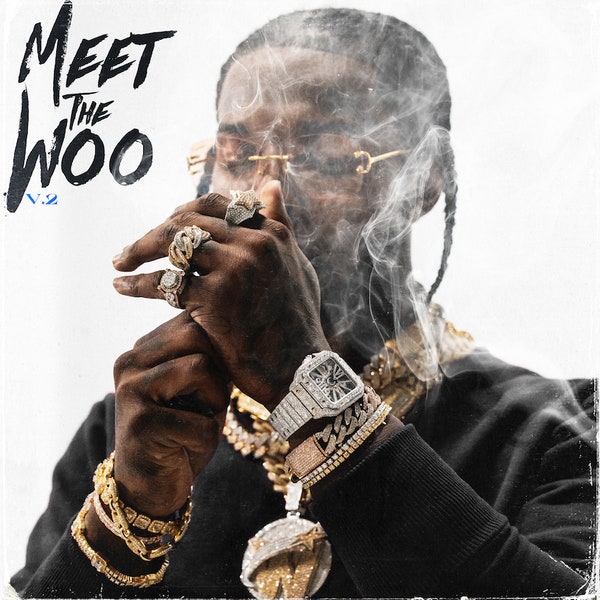 Pop Smoke – Meet the Woo 2
After the massive successes of songs like "Welcome To The Party" and "Dior" as well as a show-stealing verse on Travis Scott's JACKBOYS compilation album, 2020 was destined to be the year that New York rapper Pop Smoke and the drill movement as a whole finally broke through into the mainstream. On February 19, less than two weeks after Meet the Woo 2 was released, Pop Smoke was fatally shot during a home invasion. Meet the Woo 2 serves not only as a testament to Pop Smoke's immeasurable impact on the genre in a short amount of time, but also as a highlight reel for one of the most exciting voices in rap in recent memory. – Michael Brooks
---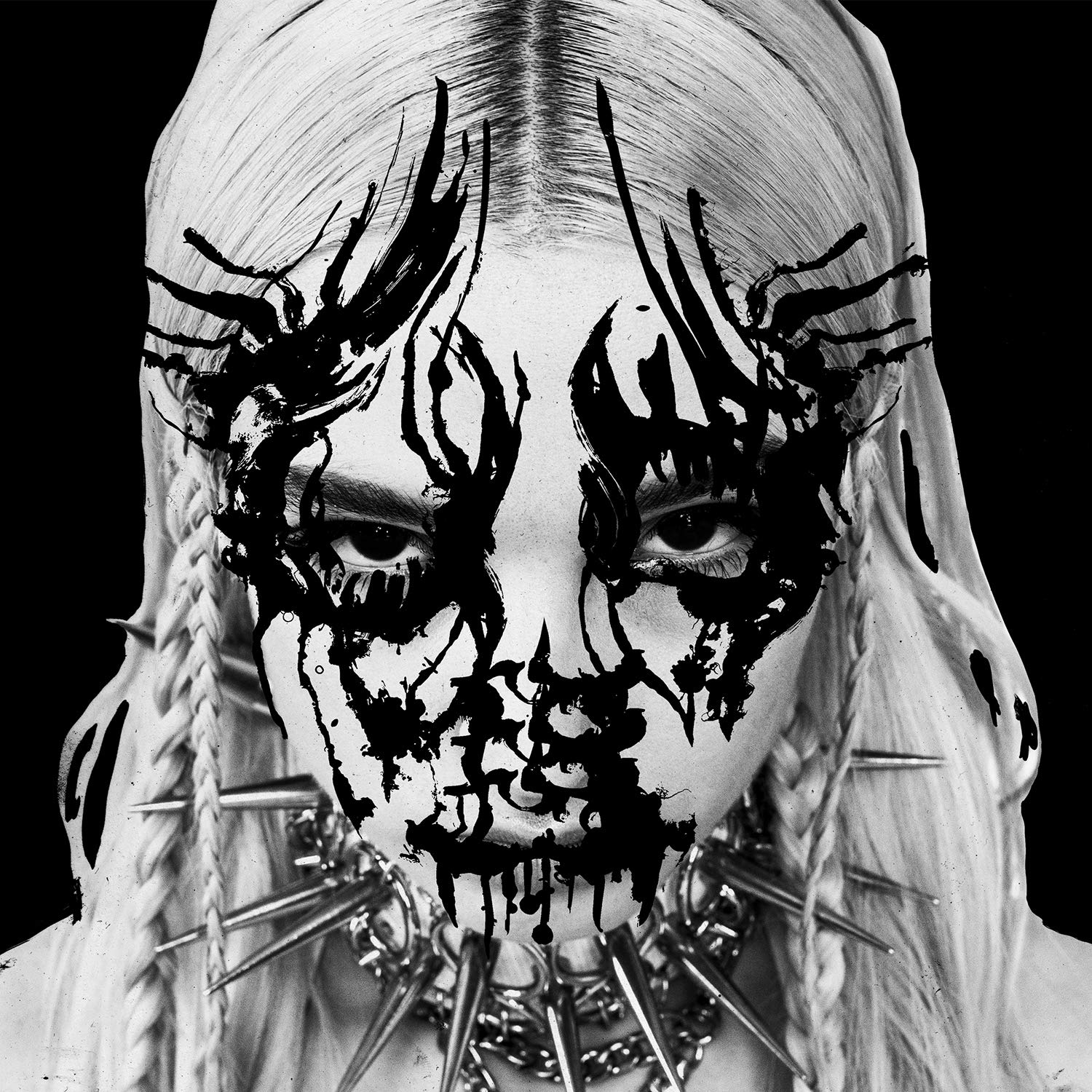 Poppy – I Disagree
Poppy's electronic album I Disagree embodies the choppiness of 100 Gecs and the ghastliness of My Chemical Romance. Those two artists are so far removed from each other that it almost feels out of place seeing them in the same sentence, but this sort of unconventional approach comprises Poppy's allure. It's intense through and through, but there are melodies woven in that make it more dancey and bouncy, from the spiraling "Sit/Stay" to the pounding "BLOODMONEY" to the seething "I Disagree." She revels in morbidity, spouting quips like "bury me six feet deep" and "I finally know what it feels like to be dead." – Bineet Kaur
---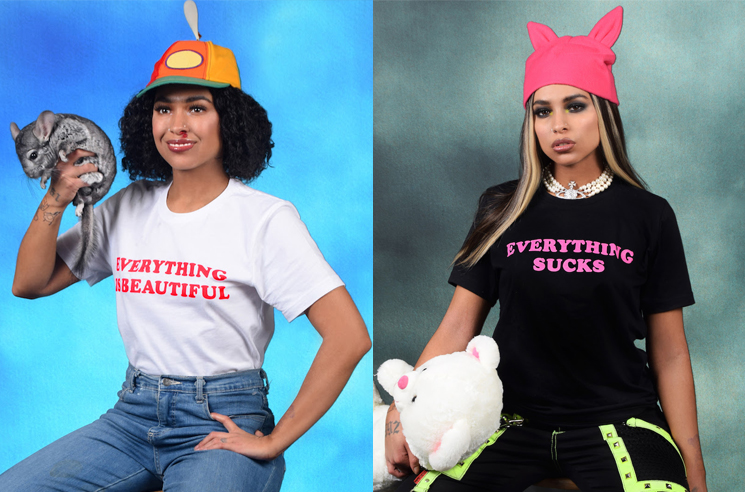 Princess Nokia — Everything is Beautiful/Everything Sucks
Ever since Princess Nokia made herself known in 2017 with her unexpectedly entrancing debut album, 1992: Deluxe, the anticipation and frenzy that has culminated with every release after feels warranted. With her newest release, Everything is Beautiful/Everything Sucks, the double album shows the rapper at her strongest and most vulnerable. Feeling like two projects that tell a complementary story that ricochet back and forth from each other, she uncovers more and more of herself and her struggles over a mellow-tempo-beat. Whether it be her letting her guard down about her sexual orientation, surviving trauma, social media culture, and body positivity- or taking the listener down a self-reflecting journey about her roots, there's a more complex display of her personality throughout the two records. One side highlights her slick pop production while the other chomps at a gritty and rumbling hip-hop. There's just so much to enjoy from the project, that it's difficult not to revisit it time and time again to find new aspects and commentary to digest while cheering on everything Princess Nokia is and isn't— making it her most commanding record to date. – Hope Ankney
---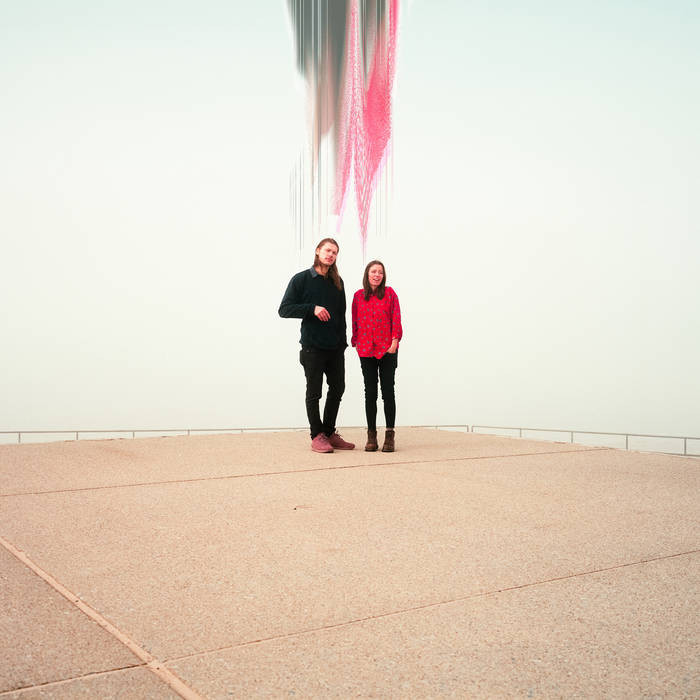 Ratboys – Printer's Devil
Artistry and honesty are the two core pieces of Ratboys' music, and they've done it again with their latest release, Printer's Devil. The Chicago outfit has kept their gorgeous storytelling while leveling up their energy. Everything about this album is dynamic, from the slamming entry of "Alien with a Sleep Mask On" to melodic jam "I Go Out at Night." But the real gems of the release are tucked within tracks like chugging, reaching "My Hands Grow" and slow-jam "Clever Hans." Printer's Devil is the sort of record that is so intimate and vocal in its confrontations with life changes and blink-and-you-miss-it moments that are ultimately life-changing You'll find this tucked in metaphorical lines like from "A Vision": "As the hot and soft pavement rocked him slowly in the mist/ We drove by in an instant." A chance encounter with a roadside opossum is an impactful story to songwriter Julia Steiner, and it hits listeners just as hard as the brakes slamming. With so much variety in flow and meaning, Printer's Devil is the record to be revisited throughout the year, if not always for its lyrical and sonic intimacy. – Amanda Starling
---
 – PREVIOUS PAGE – NEXT PAGE –
---
The Alternative is ad-free and 100% supported by our readers. If you'd like to help us produce more content and promote more great new music, please consider donating to our Patreon page, which also allows you to receive sweet perks like free albums and The Alternative merch.