The Alternative's Top 50 Albums of 2018
PAGE 1 – PAGE 2
---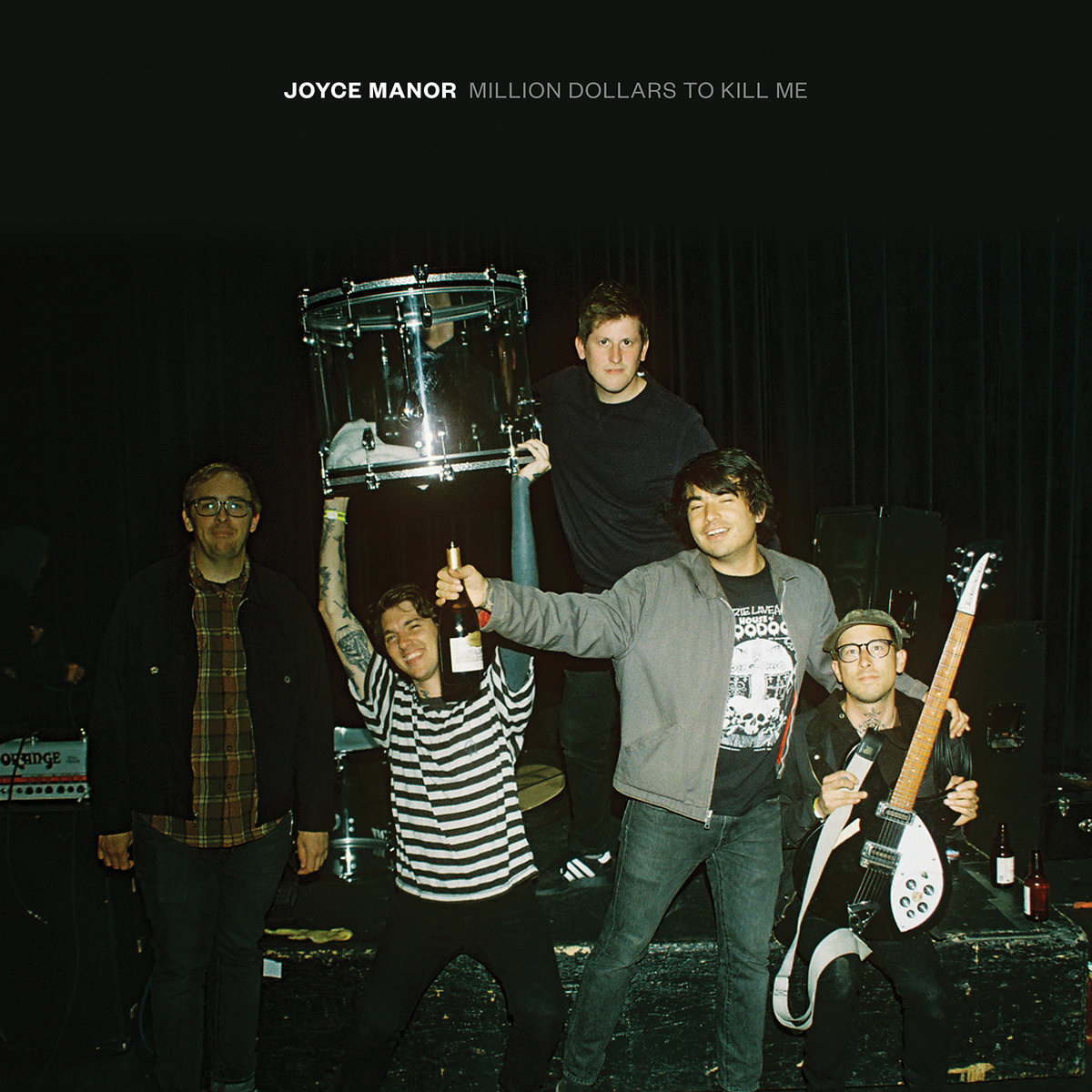 25. Joyce Manor – Million Dollars to Kill Me
As Joyce Manor's fifth studio album, A Million Dollars to Kill Me feels like a logical continuation in a pattern of solid music. The album as a whole displays a certain lightheartedness in sound, but heartache with lyrics. While "Friends That We Met Online" may seem unorthodox, I am positive the song brought up a specific person or memory to most of us reading this; particularly a lot of The Alternative staff towards each other. This LP demonstrates Joyce Manor's developing maturity while still keepin' it fresh and juvenile. – Ellie H
---
24. Wild Pink – Yolk in the Fur
On their second album in as many years, Yolk in the Fur is a lush, sprawling showcase of frontman John Ross' unique hybrid of emo and Americana. The album's spacious textures sound like driving along empty stretches of highway, where the stillness around you can produce a newfound sense of awe to the world in which we live in. Yolk in the Fur can easily be traced back to the heartland rock of Tom Petty or Bruce Springsteen, with its stadium-sized drums and synthesizers. But more than any other record from the past year, it understands what it feels like to be from small town America. On "Lake Erie" Ross sings, "I thought I'd never get out," examining the fear many of us have faced in confronting a big move, and turning it into a moment of catharsis. – Michael Brooks
---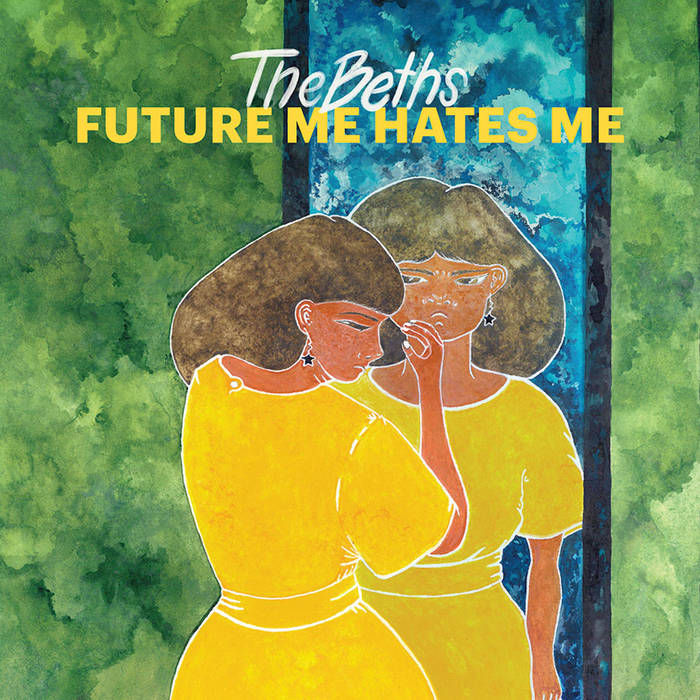 23. The Beths – Future Me Hates Me
Future Me Hates Me is a power-pop album made by people with bachelor's degrees in jazz music. Those two styles are perhaps contradictory in theory, and Future Me Hates Me never pulls from their studies in any apparent fashion. But in function, their compositional writing backgrounds and scholarly competence give The Beths a leg-up on nearly every other band—and there are many–playing sugary yet tasteful pop-punk at this time. Scattered throughout 10 songs about the anxieties of romance are four-part harmonies, shreddy guitar solos, bombastic drum fills, and a whole lot of subtle tone switch-ups and keen dynamic choices that fly under the radar of the casual listener. That's a good thing, as Future Me Hates Me is a fun, hook-filled record that's meant for informal listening. But for the nerds, or even just those who give the record a few attentive spins, there's plenty going on in the background to make an audiophile's chin itch. – Eli Enis
---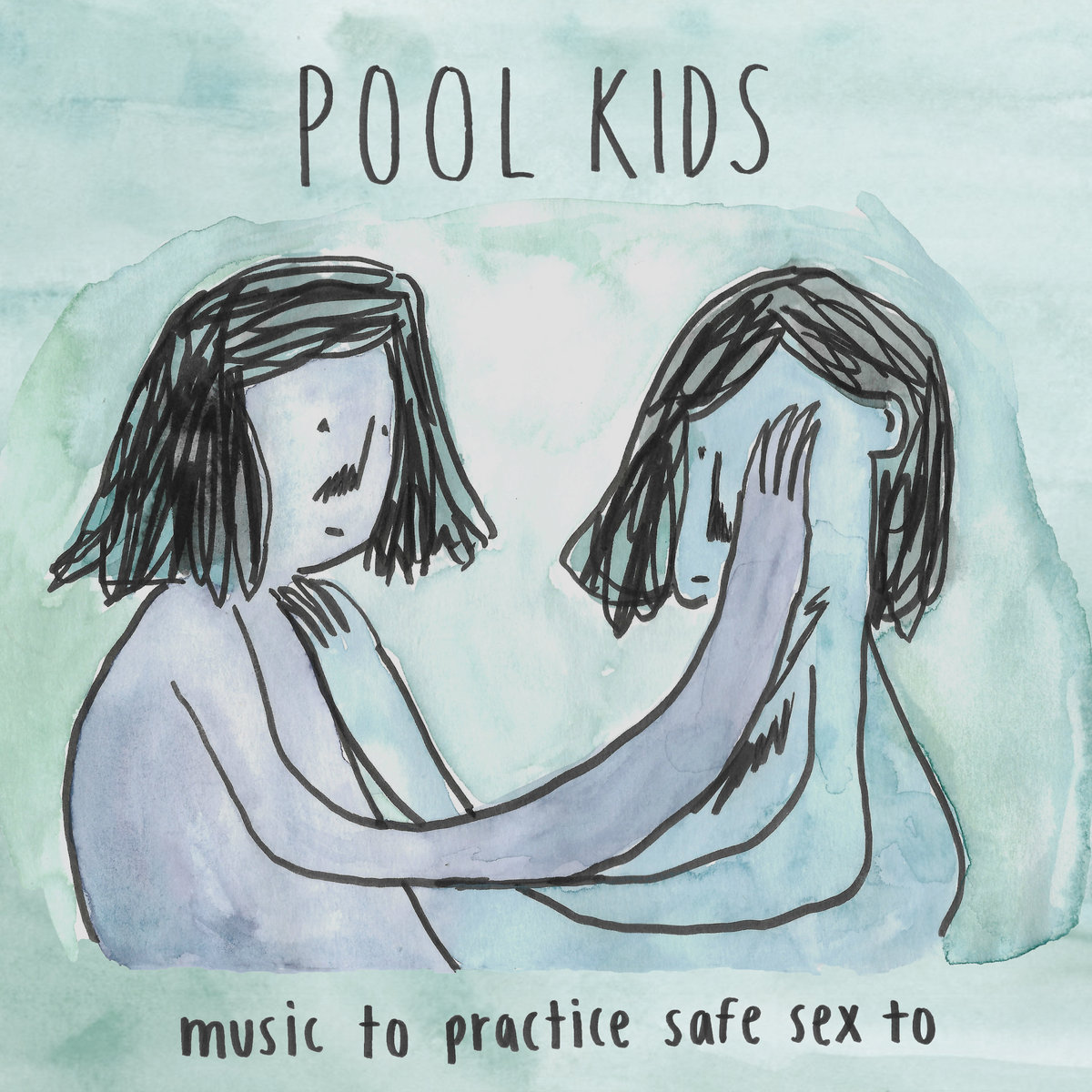 22. Pool Kids – Music To Practice Safe Sex To
No one has conquered indie-emo the way that Pool Kids have managed with their debut record, Music to Practice Safe Sex To. It's an album that can be revisited in layers, whether you're drawn to vocalist Christine Goodwyne's entrancing range, or the moments of personality exposed in songs like "I Know It's Only Fair." Pool Kids' release is genuine in nature, with a familiar draw that feels like spending a night in with close friends. – Amanda Starling
---
21. The Wonder Years – Sister Cities
The Wonder Years have been dealing with grief and loss for about as long as they've been taking themselves seriously. But it's never taken the center stage as much as it does on Sister Cities, their most nuanced and accomplished record to date. Many of these stormy rock songs feel like they're addressed to someone who can't speak back. They plead into the darkness for any kind of response. "I love you / And I'm sorry / And I understand if you blame me / And I'm helpless / And you're drowning," Dan Campbell sings desperately on "Pyramids of Salt." The saddest, most heart-wrenching moments in the band's catalog make this record sometimes difficult to swallow, but they speak truthfully to the overwhelming power of death and loss. And somehow gracefully, Sister Cities is also about gratitude and connection. After the devastation of the opening three songs, the title track thanks those who extend their hands even when we're at our darkest. There's an essential line just before the climax in the horizon-gazing, "The Ocean Grew Hands to Hold Me," that goes, "I learned to lean on the people who love me / When the sutures start to split." Sister Cities is a record about living through the grief and about those who will hold your hand through it all. – Jordan Walsh
---
20. Death Cab For Cutie – Thank You For Today
Rising from the ashes that were surrounding Death Cab for Cutie's previous record Kintsugi, this is the Seattle-rooted group's first effort after the absence of co-founder Chris Walla. Undoubtedly a big task to take on, the band doesn't fall into redundancy or misdirection. Instead, they sound healthy and revived all throughout the record, offering a fresh twist to their familiar flare. It's no doubt that Death Cab for Cutie has carved out their own place in the music industry. With over 20 years of experience and nine albums under their belt, their classic sound has aged gracefully. In comparison to other bands of their time that've crumbled, Death Cab have never allowed themselves to get trapped in a cycle of recreating the same record time after time. With Thank You for Today, alone, Death Cab for Cutie is a walking billboard for knowing how to evolve without totally abandoning one's signature elements. – Hope Ankney

---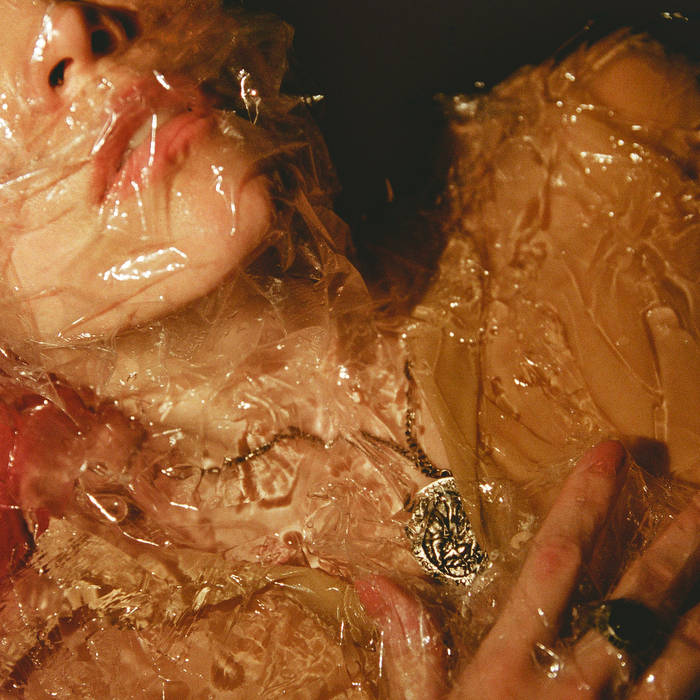 It's been a while since we've heard from Now, Now, but in the years since Threads they've been crafting their indie-pop talent into pure pop bangers. This is a record that easily included three of my favorite pop songs of the year: "SGL", "Yours", and "AZ". Their switch toward sanitized pop will undoubtedly lose them some old fans, but it will also gain them many more new ones. This is a band striving to do something different, and succeeding. – Henderson Cole

---
18. The Sidekicks – Happiness Hours
On their fifth studio album, Columbus-based indie rockers The Sidekicks have produced one of this year's most underrated records. Packaging together a menagerie of lightheartedness, melancholy, and anxiety; Happiness Hours frames the total turbulence of the past decade through narrative-heavy, poetic songs in their unique style of fluttery indie-rock. Songs like "Don't Feel Like Dancing" and "Weed Tent" combine profound and emotional storytelling with guitar-focused bursts of instrumentals that are more than enough to make any music lover melt into the background of their own conscious. Fun, engaging, and heartfelt: The Sidekick's Happiness Hours is the whole package. – Shannon Mahoney

---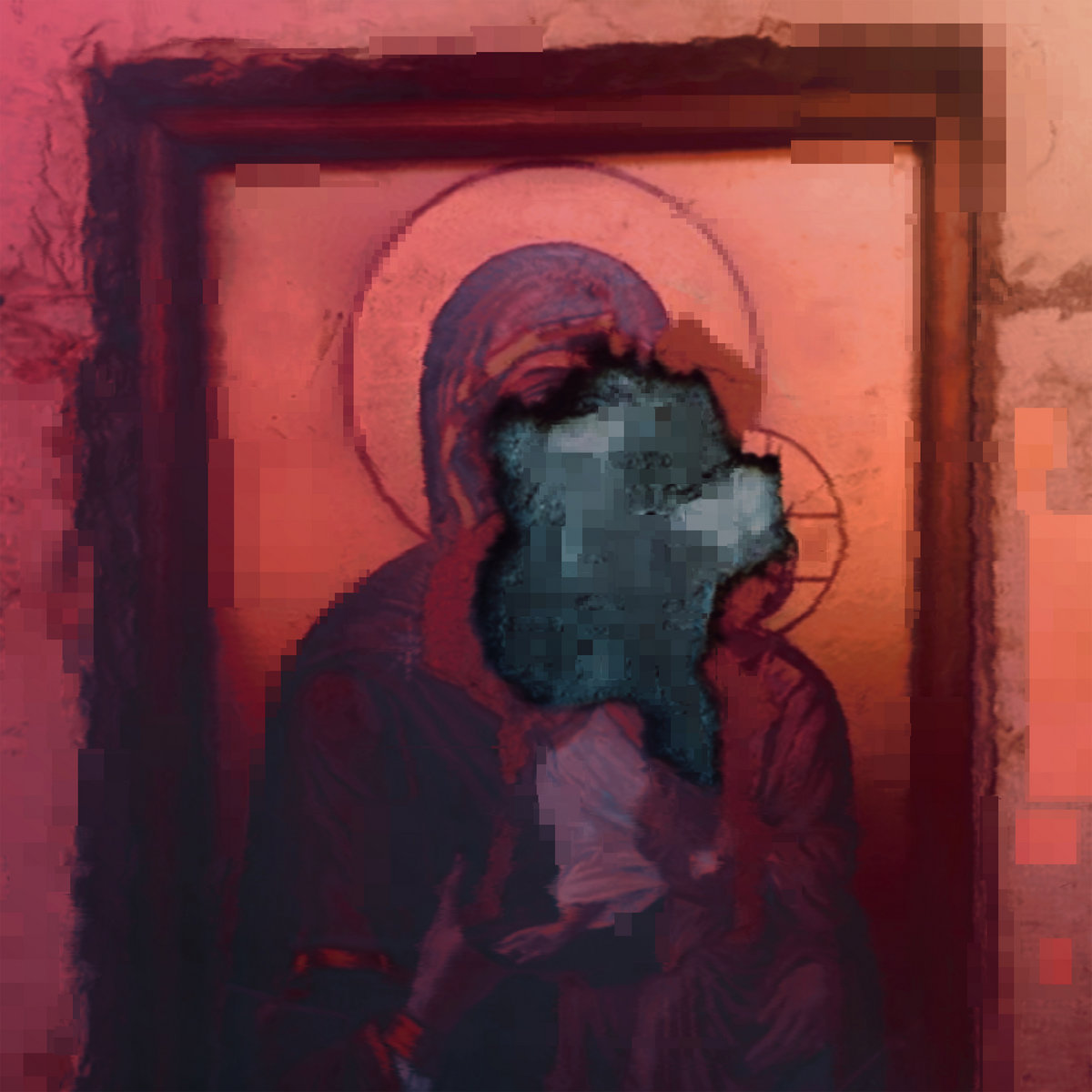 Animal Flag's Void Ripper has got to be the most appropriately named record of 2018. Not only is it an absolute ripper, but it feels like downright apocalyptic at times. The title track, foreboding as it is, might be the best straight-up rock song of the year, and the end of "Fair" sounds like how I imagine the end of the world might sound. But hey, if it sounds this good, it can't be that bad. – Zac Djamoos

---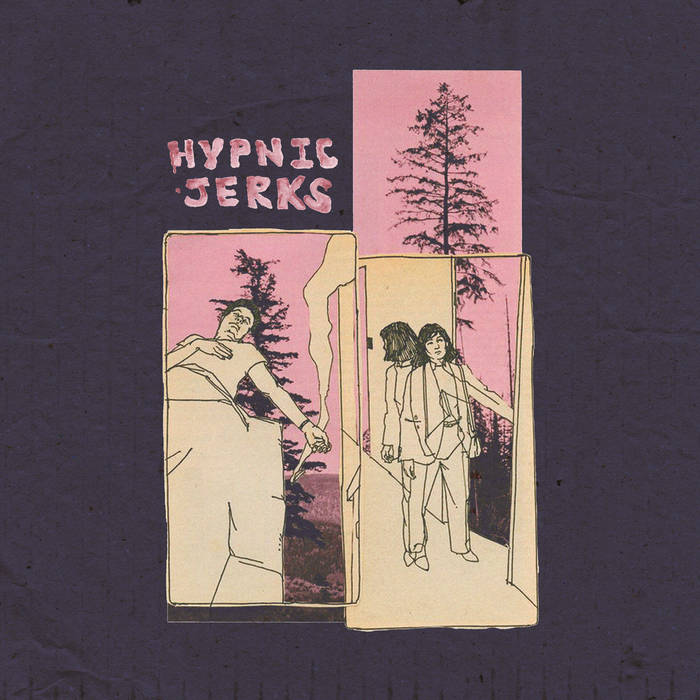 16. The Spirit of the Beehive – Hypnic Jerks
Hypnic Jerks evokes the vivid yet esoteric feeling of a dream becoming a nightmare. That unsettling moment when the utopian beauty begins to melt away and suddenly, to quote one of the record's most effective manifestations of gut-sinking, "everything is wrong." Conjuring such an indescribable sense one time is impressive, but The Spirit of the Beehive did it 10 times and in 10 different ways on Hypnic Jerks. The ethereal flash of bliss, "fell asleep with a vision," morphs into the rattling, hellish "can i receive the contact?". The woozy, wine-drunk "without you (in my pocket)" crashes into the paranoid, side-winding title-track. Strolling psych-pop thumpers like "nail i couldn't bite" and "mantra is repeated" are tinged with warbly, freakily processed vocals that foreshadow impending gloom. And closer "it's gonna find you," an artistic highmark in this band's endlessly creative catalog, is a marathon of lucid dreams packed into one song. All of this is accomplished in the alleyways between dream-pop, shoegaze, post-punk, and the darkest shadows of psych music. It's a rare display of innovation, and a near-extinct specimen of genuine sonic invention. – Eli Enis

---
In true mewithoutYou fashion, the band's seventh LP [Untitled] is their densest yet. From perhaps the most blistering opening song I heard in 2018, to the softest track in the band's discography, closer "Break On Through (To the Other Side) [Pt. 2]," the album is an eclectic ride through the mind of one of the most talented songwriters in emo's timeline. References to The Bible, 1984, Belle and Sebastian, and even Teletubbies make it in here, and every listen uncovers some new wrinkle in the band's timeless sound. – Zac Djamoos

---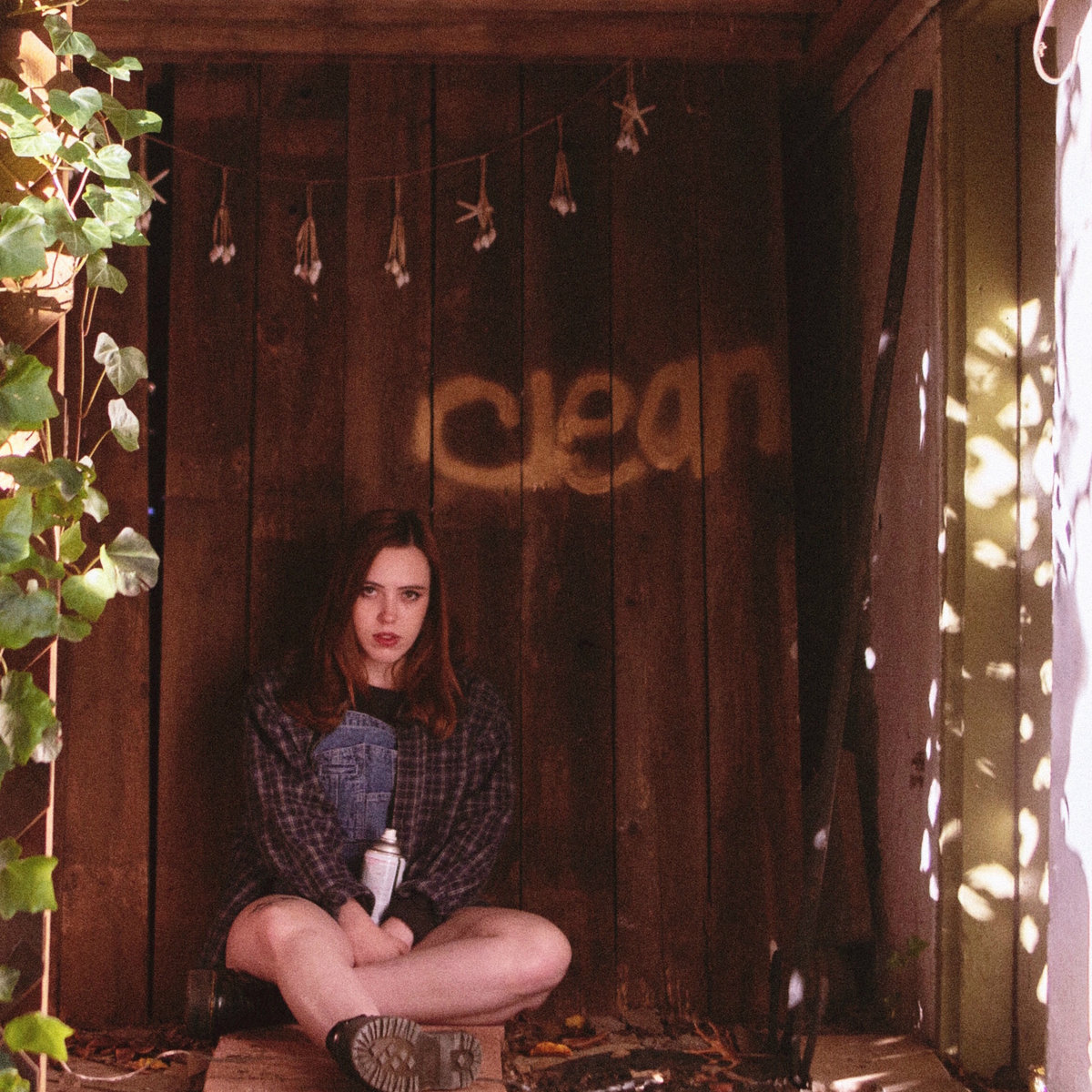 An album full of grit and growth, Sophie Allison's, Clean, lashes forward with the sophistication that most artists only master by their junior or senior records. Leaving behind the wide-eyed innocence that musically encapsulated last year's Collection's EP, this debut full-length is anything but juvenile. Allison releases her emotional vertigo of growing up with finesse and advanced composure through 10 nervy tracks that harnesses what she does best: sharp-witted lyrics alongside uncomplicated yet raw indie-rock musicality. Soccer Mommy's attraction has always been the versatility of moods her projects seamlessly wade between. Clean does just that, and with a more spunky than graceful attitude toward self-discovery. – Hope Ankney
---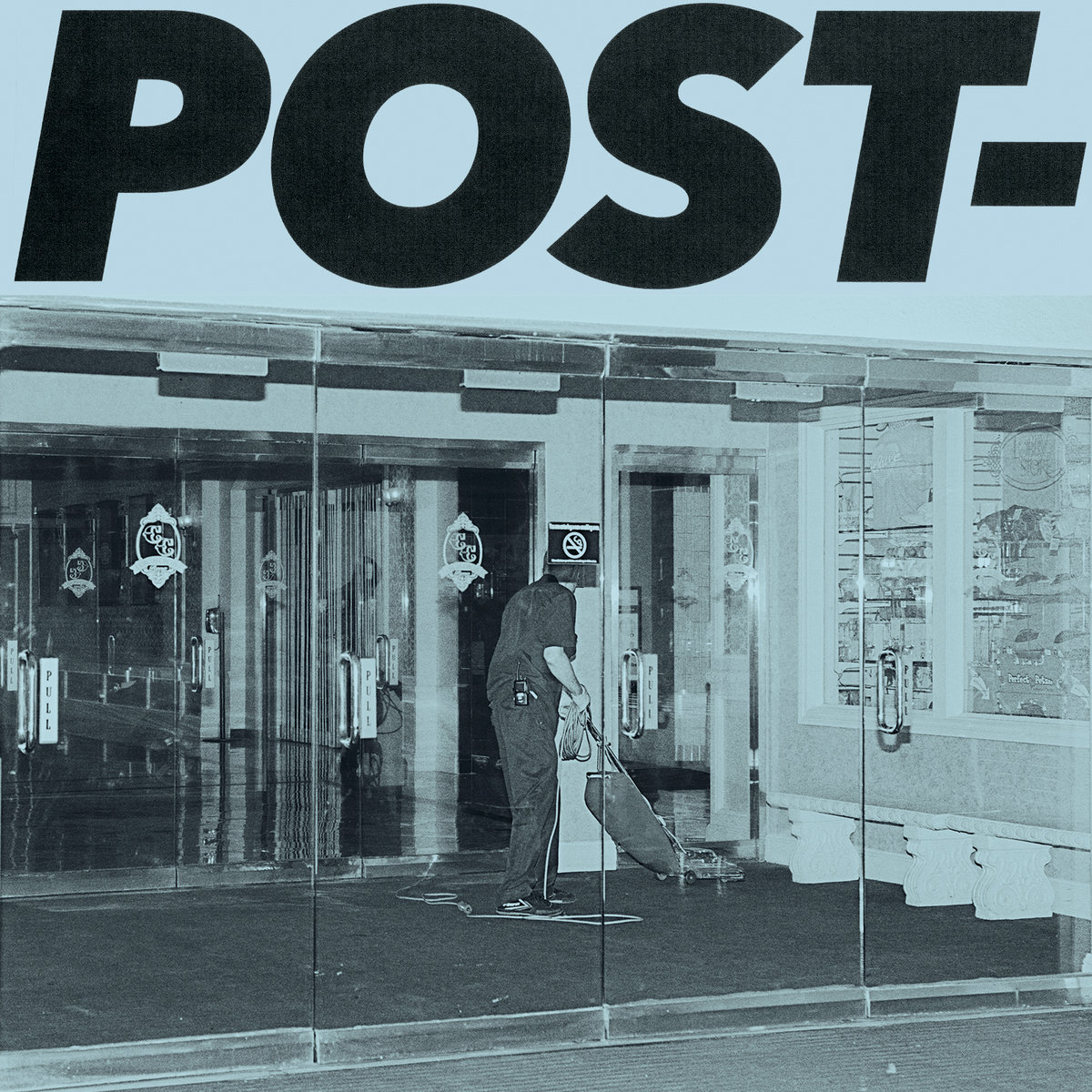 Sometimes it's hard to remember that Jeff Rosenstock fired the first shot of 2018. Post- came out on New Year's Day and then, by no fault of its own, got lost in the scrum of great punk releases that followed. But in a way, forgetting about and then coming back to Post- feels like how the record was intended to be interacted with. It's an album about the immediacy overload; an embarrassingly human recoil to both a culture and a political climate that demand your constant attention. To Rosenstock, refreshing feeds and storming streets are obligations. But when you inevitably return home feeling alone, scared, and defeated, Post- is there to affirm, and even legitimize, your exhaustion. It's a precious pep talk in that way. But it ends by nudging you back out onto the field, reminding you of where you're needed most. "We're not gonna let them win / Fuck no." – Eli Enis
---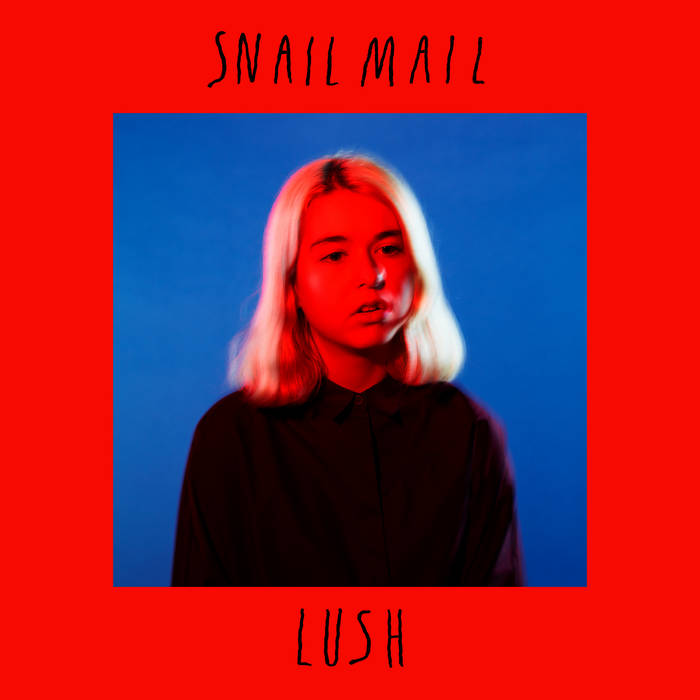 Lush is personally my favorite album of the year, as it exceeds lyrically where others fall flat. Lindsey Jordan's writing and voice shine and accent her band's melodies instead of cutting through. Although sad enough to bring me to tears, the album somehow also convinces me to sing aloud and swing my hips in the shower. Snail Mail's debut LP is the best I've heard in years, and I can only imagine this band getting better. – Jordi Perbtani
---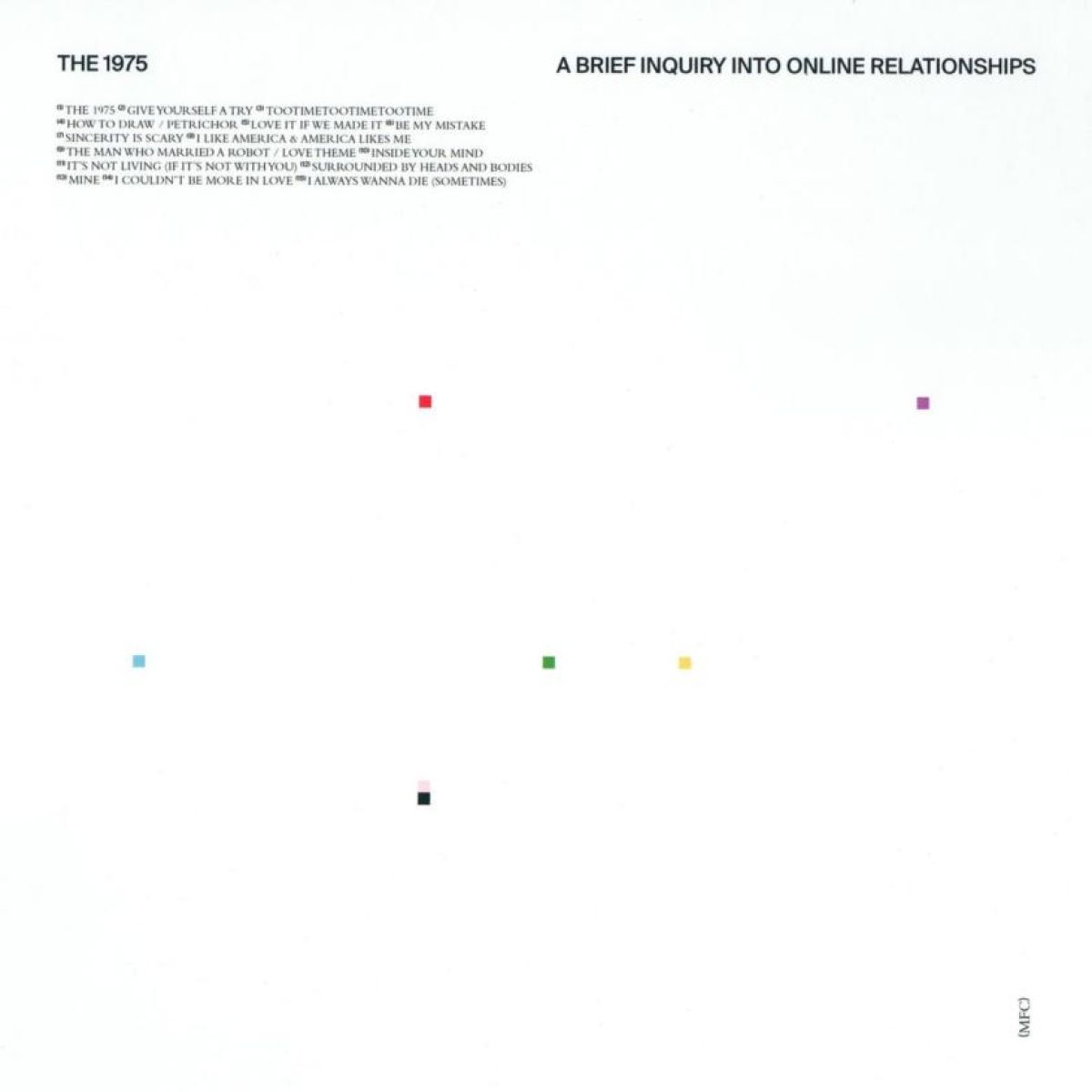 11. The 1975  – A Brief Inquiry Into Online Relationships
Like most people my age, I spend my free time aimlessly flirting and posting memes online, and The 1975's new album is a call-out to people who participate in these activities (while also addressing the current state of the world). While The 1975 have never been afraid to drastically change their sound album to album (even in their pre – 1975 days as Drive Like I Do, BIGSLEEP, The Slowdown, and every other name change they've undergone in an attempt to avoid popularity), this album sees them branching even further from both their debut album and their sophomore pop masterpiece, I Like It When You Sleep…. Matty Healy's vocal effects on multiple tracks are reminiscent of Bon Iver's 22, A Million, and his lyrics span topics from love and breakups, to his dark battle with heroin addiction. Guitarist Adam Hann fills every nearly every track with powerful pop leads and solos; drummer George Daniel with intricate patterns and rhythms; and bassist Ross MacDonald with groovy licks. It's a 1975 record like no other, which in turn makes it like every other unpredictable direction they've taken. – Kyle Musser

---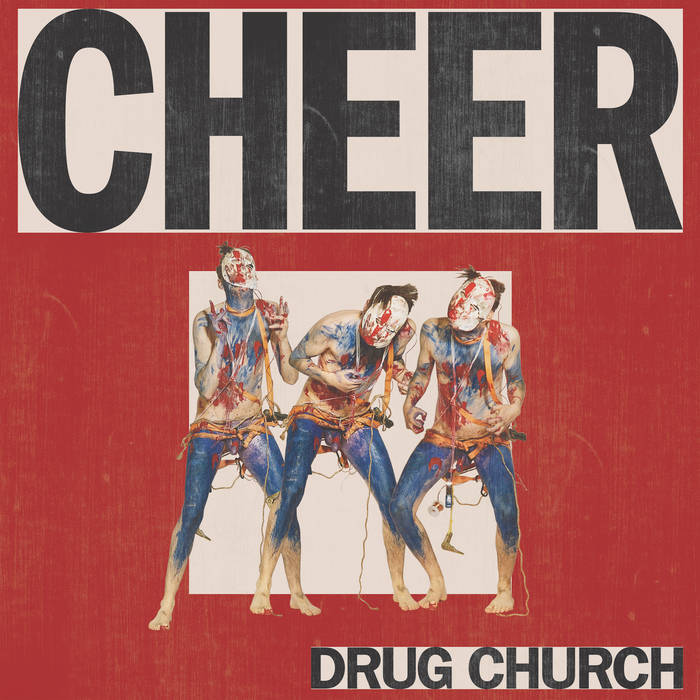 Drug Church vocalist and songwriter Patrick Kindlon is constantly doing some deep thinking, and he lets his bleak results simmer in his lyrics. This has always been the case, but 2018 is just the time for such a punk philosopher. In the past, the heavier hardcore and experimental aspects of Drug Church's work had me shying away after a few listens, but on Cheer the band toned it down just enough for some indie guitars to sneak through. It made for a perfect combination of heaviness, lyrical depth, and rock songwriting. This hooky blend allows Kindlon's meditations to marinate deeply, creating an emotional and intriguing potion of a socially aware punk record in a time that sorely needed one. – Henderson Cole
---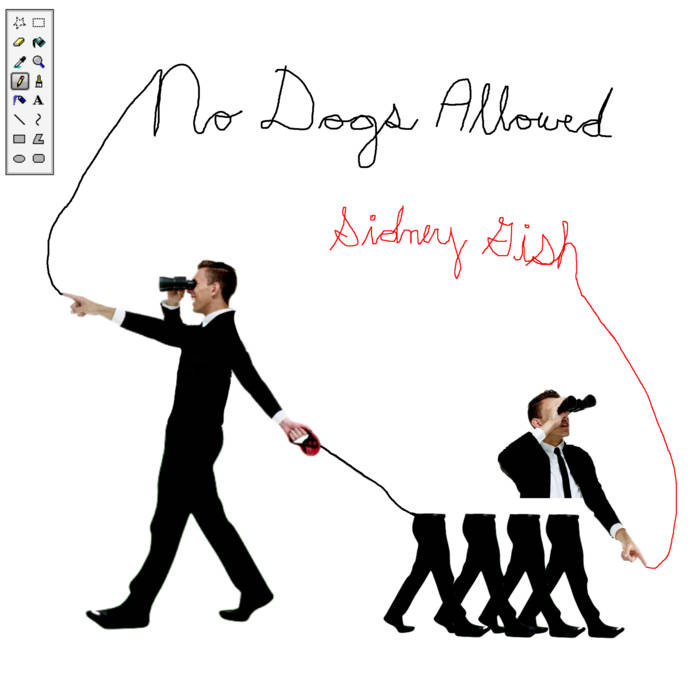 9. Sidney Gish – No Dogs Allowed
Sidney Gish's No Dogs Allowed is animated. It's a pair of roller blades with light-up wheels. It glides from one song to the next, using engaging instrumentation, clever lyrics, sound clips, and supremely catchy hooks. Gish paints a cathartic picture in each track, emanating the same warmth as a fresh pair of socks does after stepping in a puddle. The album's unique approach to pop songwriting walks a refreshing line between freewheeling silliness and incredibly decisive lyrical self-awareness. It's an absolute ball. – Ryan Bartlett
---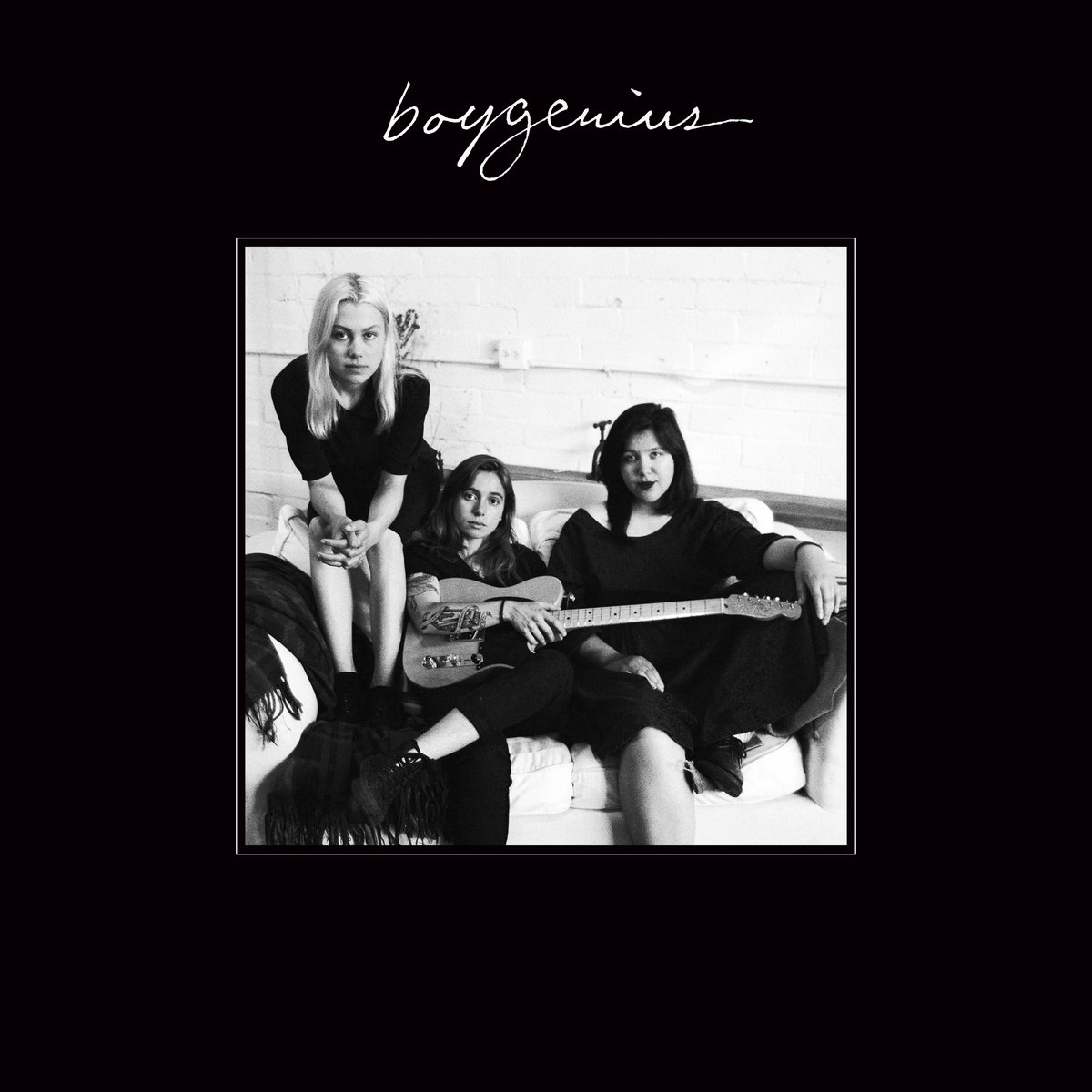 Phoebe Bridgers, Julien Baker, and Lucy Dacus should all be requirements when listing the best songwriters in modern indie rock. Each one has a blossoming solo career, and anything they put out is a must-listen. Imagine our surprise when we heard they were combining to form a true supergroup. While countless people produce music, only a talented few can capture emotional sincerity in their art. These songwriters have that capability, and Boygenius evokes both wistfulness and poignant sorrow. This record takes listeners through the pain of accepting the circumstances you cannot change, diving into plights like self-loathing and romantic entanglements in a way that feels unbarred. A truly beautiful debut work from this soon-to-be legendary trio. – Bineet Kaur
---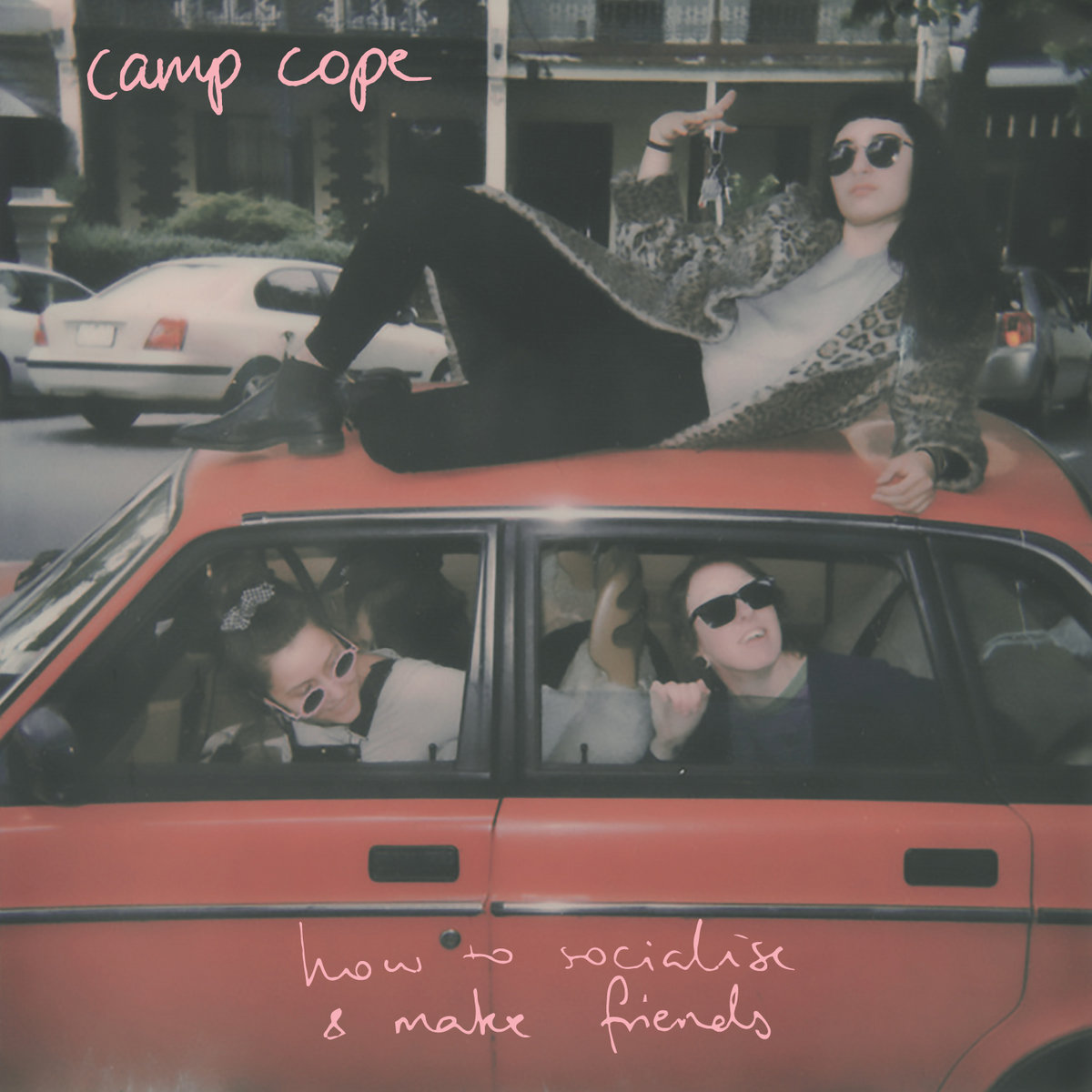 7. Camp Cope – How to Socialise and Make Friends
The Australian three-piece has taken the international independent music community by storm with their sophomore release, How to Socialise and Make Friends. A record as inspiring as it is alluring, the band touches on challenging subjects such as outing an abuser and the loss of a loved one, all with equal treatment musically and emotionally. Their impactful hit single "The Opener" has become not just their personal punch-up, but a battle cry across an entire industry. Not a single note or lyric is restrained, making Camp Cope one of the most honest and vulnerable punk bands to sweep the international DIY landscape. – Amanda Starling
---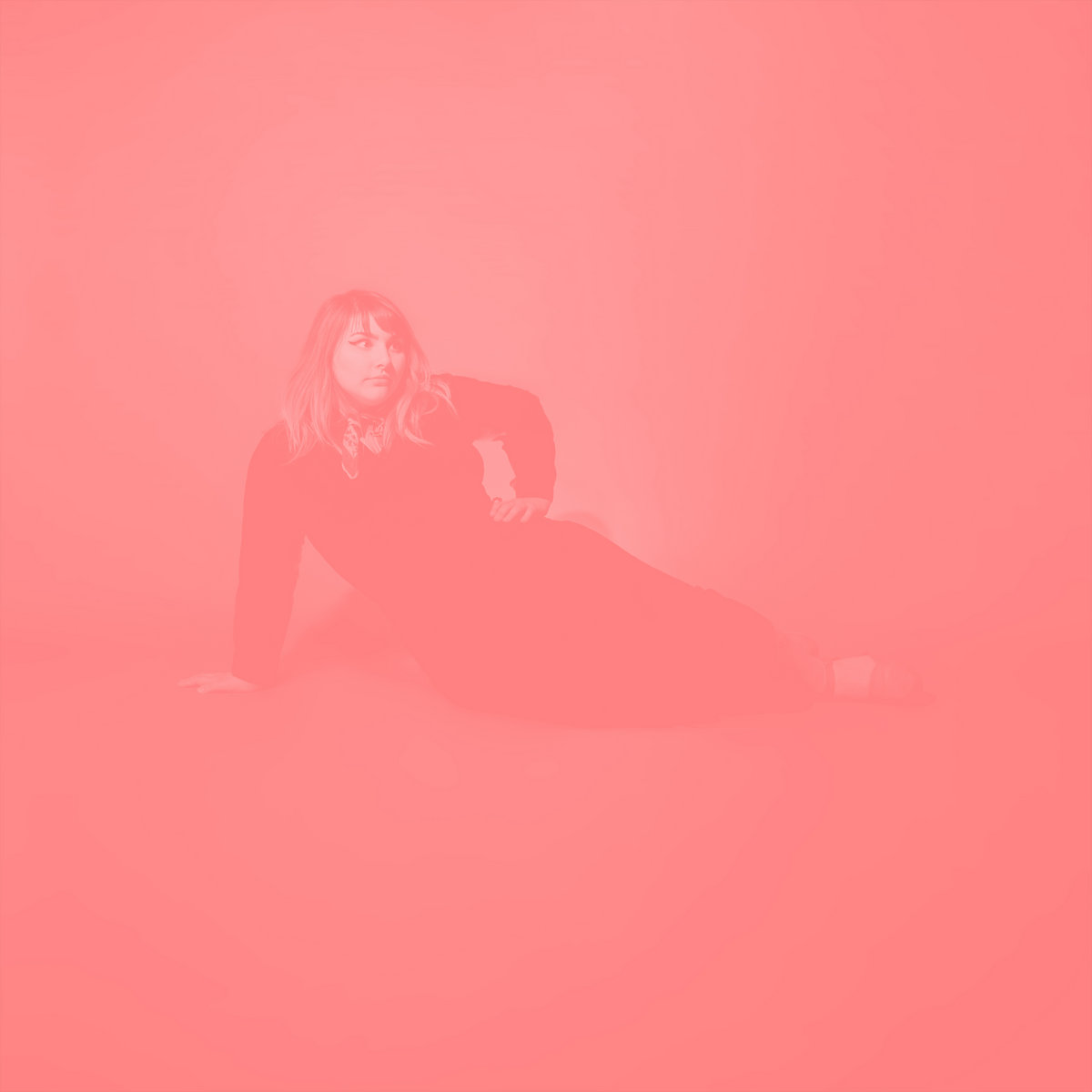 The debut release of Zoe Reynolds delivered on a long awaited promise of exploration of the artist's range. Sunset Blush dives into synth-pop while blending emotional, strong weight that makes songs as a catchy as they are impressionable. It's a journey of self awareness and acknowledgement, which culminates through tight musicianship. Zoe is a genius of exposing her sincerity, offering listeners her sharp sense of self within her craft. – Amanda Starling
---
5. Retirement Party – Somewhat Literate
Somewhat Literate is almost four albums in one, considering the chaotic and raucous path that each instrument forges on their own. You could single out the guitar on one track, put it on repeat and listen to the drums on the next go around, and have a totally different experience. Rather than creating a distraction, these separate threads keep the listener engaged. Similarly enthralling are vocalist Avery Springer's nonstop, self-referential lyrics, which were both written and performed in a stream-of-consciousness. The record is a journey through Springer's own mental health, exposed as a wealth of catchy melodies, quotable lines, and brilliant instrumental performances. – Scott Fugger
---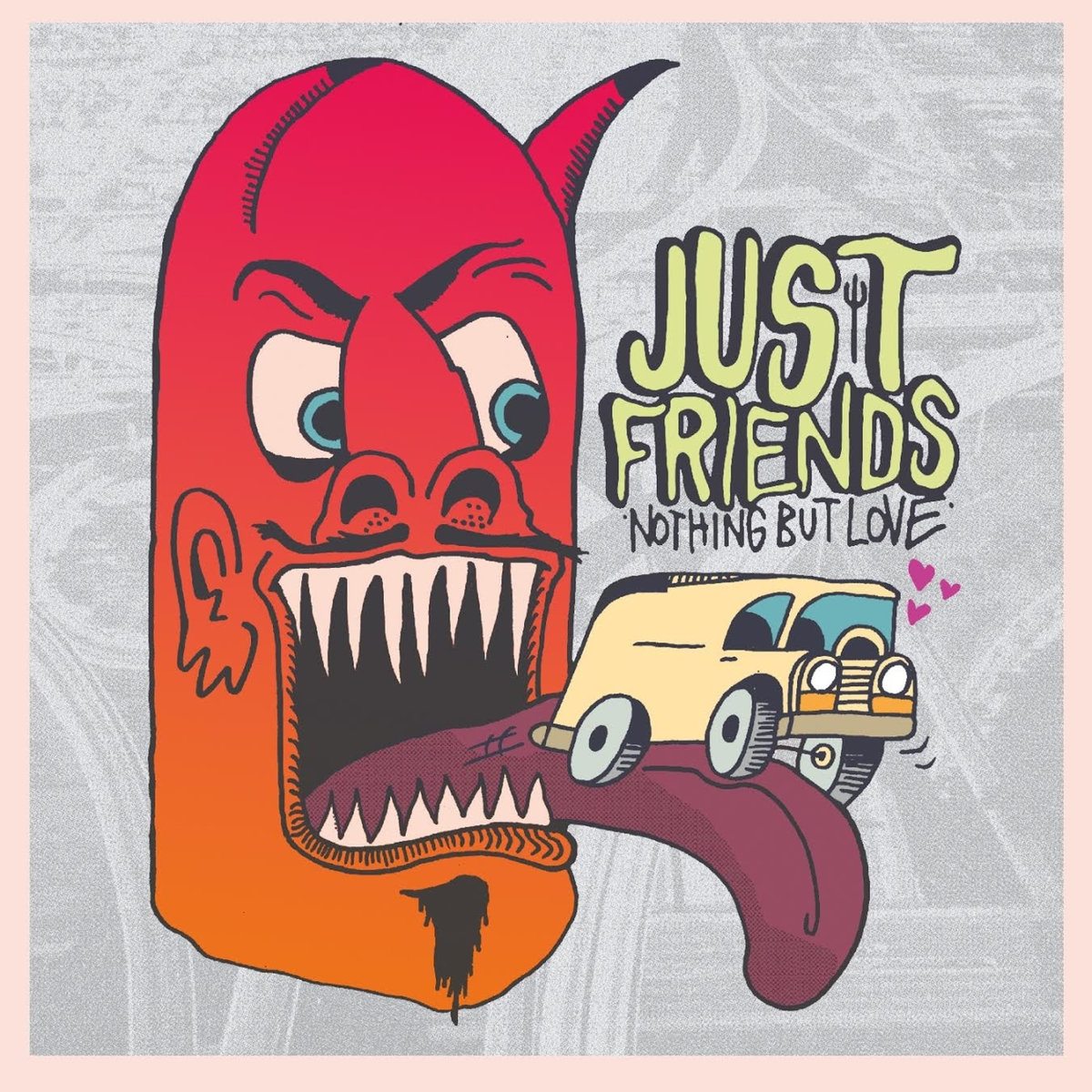 4. Just Friends – Nothing But Love
What is there to say about this band, and this album, that we haven't already been said? Nothing But Love is the "boppiest" album of the year and Just Friends are the most fun band to come out of the scene in a long time. With familiar, yet subtle nods to the such bands as Rancid and Red Hot Chilli Peppers; Just Friends add gang vocals, breakdowns, and horn-blasting exclamations where other emo-adjacent bands dare not go. Nothing But Love is full of smiles and shouts from front to back, just as there live shows are. – Jordi Perbtani
---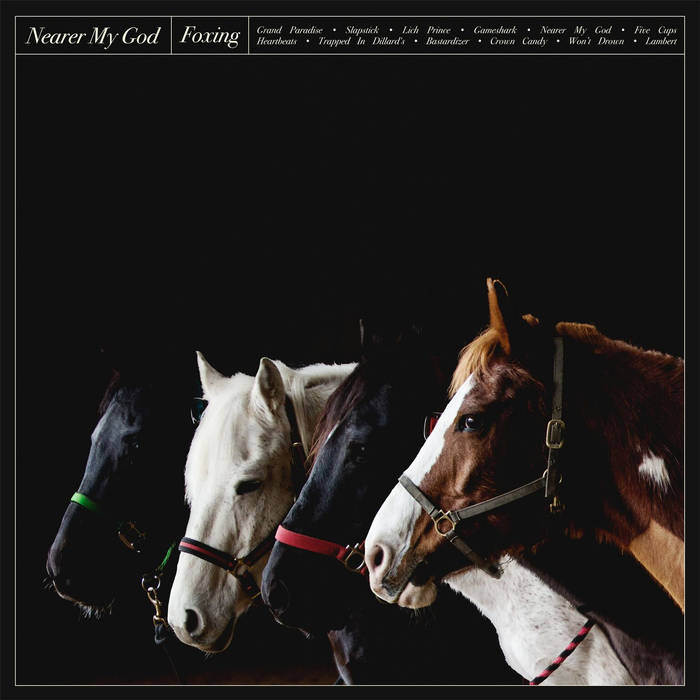 Sonically, Nearer My God is grandiose and captivating. Lyrically, it's vigorous, with quips like "I'm shock collared at the gates of heaven." This is Foxing's most innovative work yet. It's experimentally poppy in a manner that many bands hesitate to attempt in fear of DIY disapproval. The LP deals with the desperate desire to succeed, an autobiographical tale of hope. On Nearer My God, Foxing closed their eyes and swung for the fences, and the result was a homerun that still hasn't touched the ground. – Bineet Kaur
---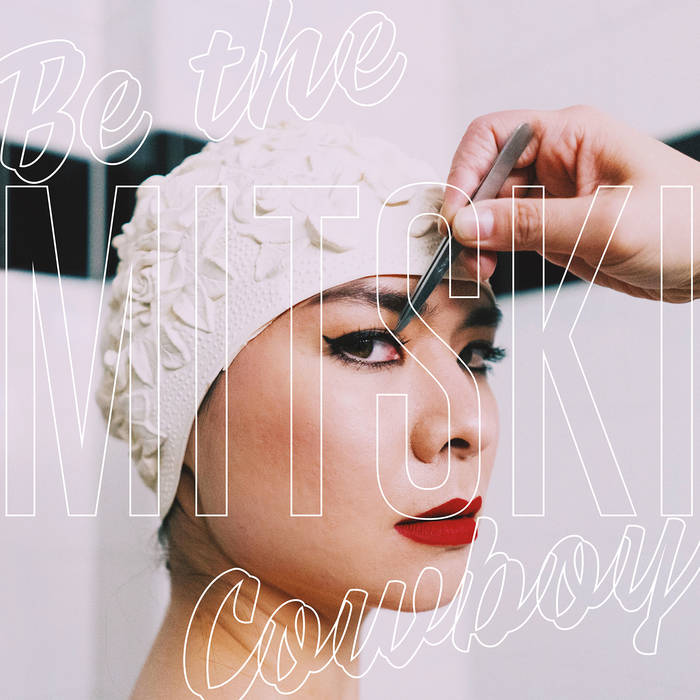 In a just universe, Mitski is a multi-Grammy-winning artist. On her 5th LP, the NY-based songwriter moved a bit back toward her pop roots, while still incorporating the rock elements and wit she has become known for over the last two records. The result is a fresh, dancey sound that pulls on disco as much as indie rock. But most importantly, the songwriting is just there, on every single song. "Nobody" might be the track of the year. It's stunning. "Me and My Husband" begins with an audibly deep sigh, and then bops into a Regina Spektor esque ballad with interjecting organs. It's that kind of record. Everyone has their own personal favorite Mitski album, and Be The Cowboy strives to obtain that spot. – Henderson Cole
---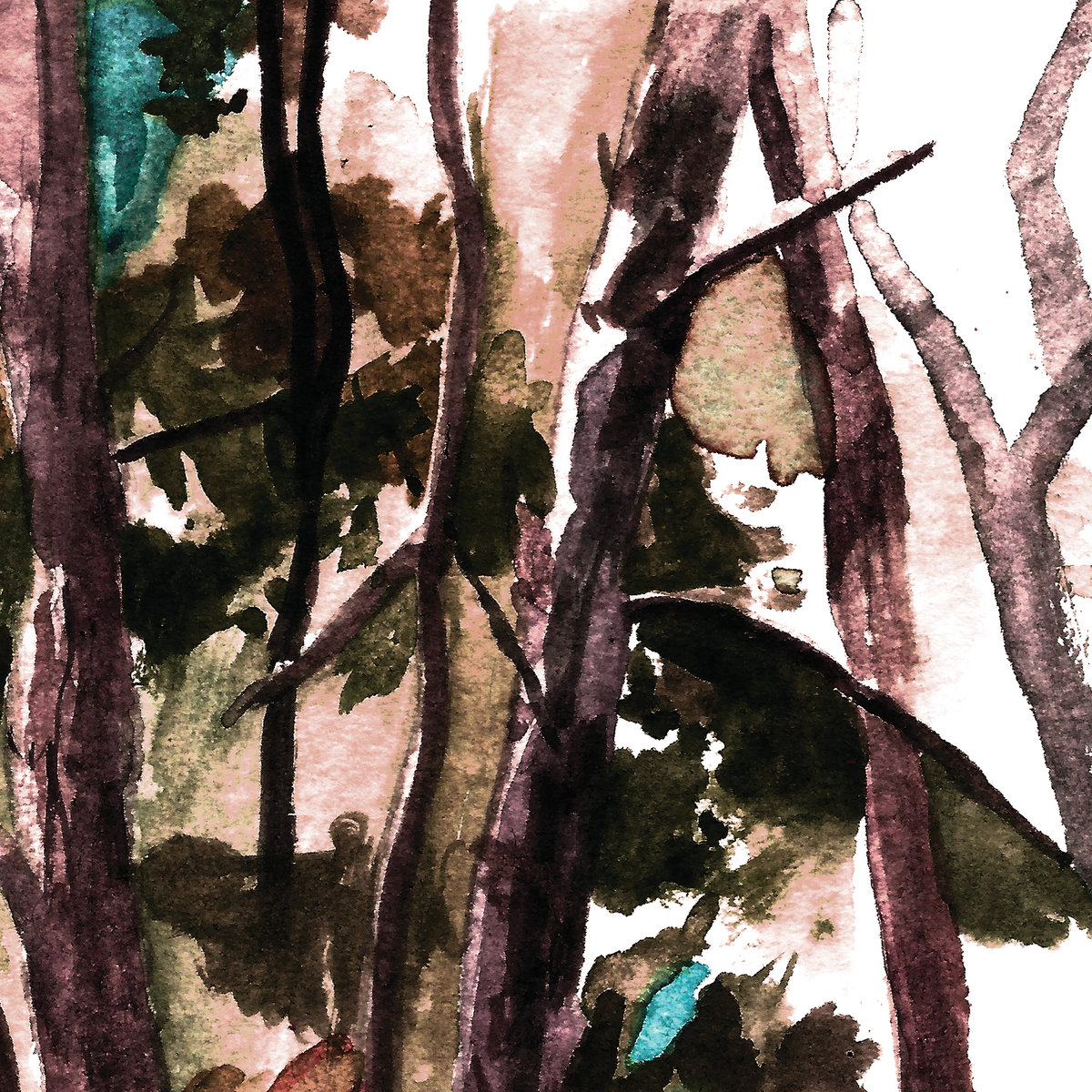 1. Hop Along – Bark Your Head Off, Dog
No rock album from this year is as well-rounded, attentively crafted, smart, warm, and triumphant as Hop Along's refreshingly experimental Bark Your Head Off, Dog. The Philadelphia outfit fused the best elements of indie-rock and pop into one of the most dynamic and fully-realized records of the year. Frontperson Frances Quinlan stretches her songwriting prowess and vocal performances further than ever before, and delivers some of her most compelling storytelling yet. Guitarist Joe Reinhart intersperses tight guitar solos, adding his technical flourishes. You never forget your first experience with Hop Along, and if Bark Your Head Off, Dog is yours, expect a lifetime of unpacking and absorbing. – Amanda Starling
---
Thank you to all of our readers for another great year. If you enjoyed our list, please consider supporting us on Patreon so we can promote even more awesome records in 2019. Now go listen to all of our Top 50 via our Best of 2018 Spotify Playlist below:

The Alternative's Top 50 Spotify Playlist



---
The Alternative is ad-free and 100% supported by our readers. If you'd like to help us produce more content and promote more great new music, please consider donating to our Patreon page, which also allows you to receive sweet perks like free albums and The Alternative merch.