Best Records of 2021 So Far (page 2)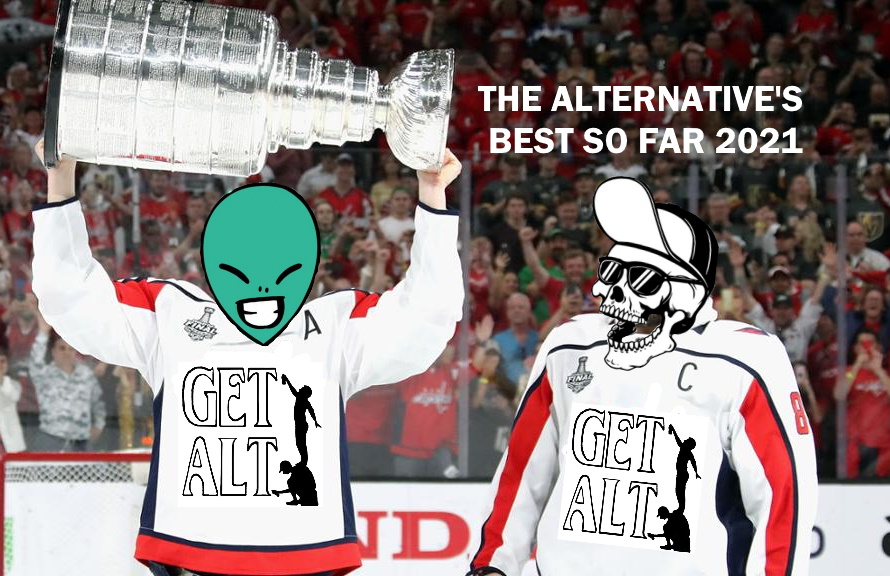 PAGE 2 of our list of the 60 Best Records of 2021 so far:
---
– PREVIOUS PAGE – NEXT PAGE –
PAGE 1 / PAGE 2
---
---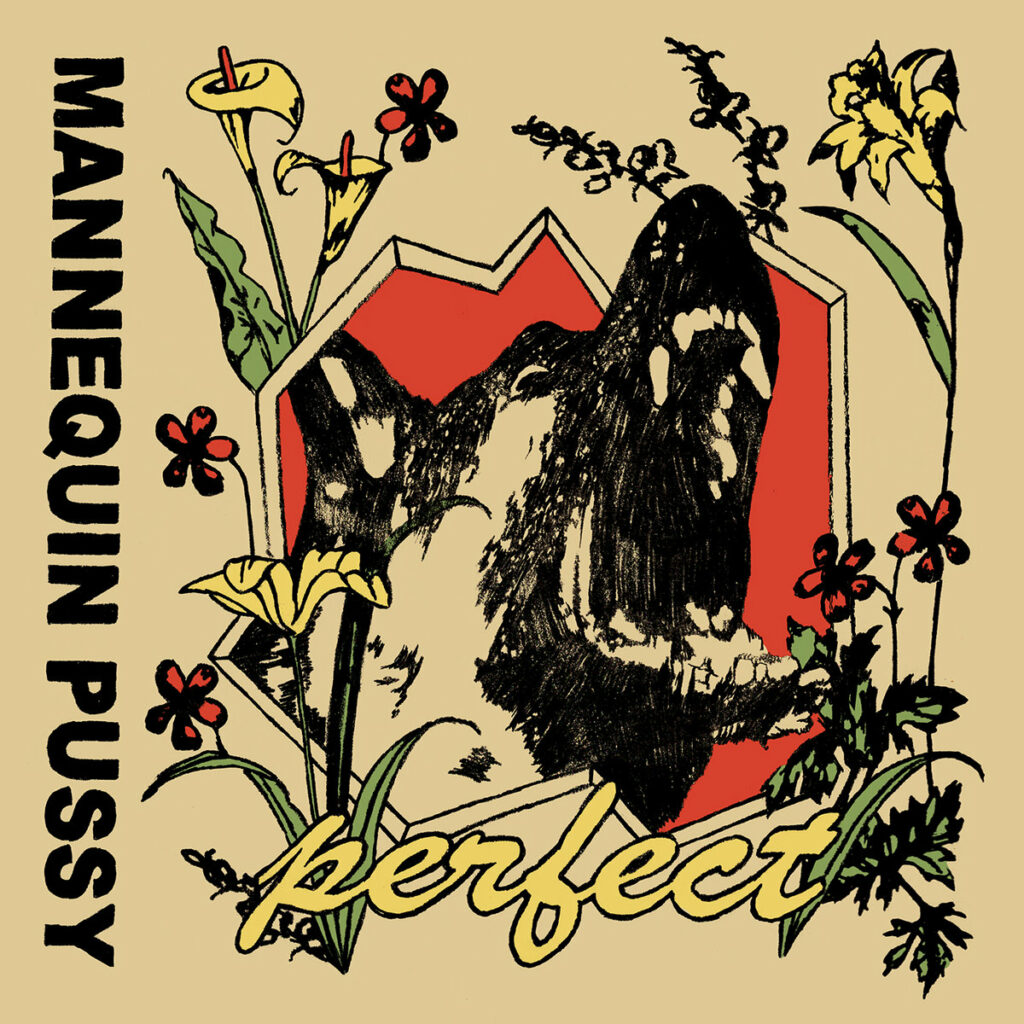 Mannequin Pussy – Perfect
Okay, okay, we know Perfect is an EP. But with the strength of its content, we'd be silly not to include it. Mannequin Pussy has been proving themselves as one of music's most exciting rock bands for the past few years, and their new EP furthers that narrative. The release's five songs fall into the various categories Mannequin Pussy has been molding since they first drifted towards indie rock with 2016's Romantic. While it feels experimental with the sheer variety included, songs like "Control" feel like natural next steps for the group. The song, and lead single, is intensely catchy, and builds as it goes on, culminating in vocalist Missy Dabice's impassioned repetition of the line "something's in your eyes." Perfect runs the gauntlet from melodic rock songs like "Control," and "To Lose You," to scalding hardcore numbers like "Perfect," and "Pigs is Pigs." The latter sees its songwriter, bassist Colins "Bear" Regisford on lead vocal. Regisford captures his rage at the vile mistreatment of Black people by the police in the nearly two-minute track while proving a captivating frontman. With the groups shifting nature, it's likely this is not the last we've seen of this arrangement. Perfect is the group's first release as a trio. Rather than become marked by readjustment, the lineup change gives more room for the groups three luminaries to shine brighter. – Eric Bennett
---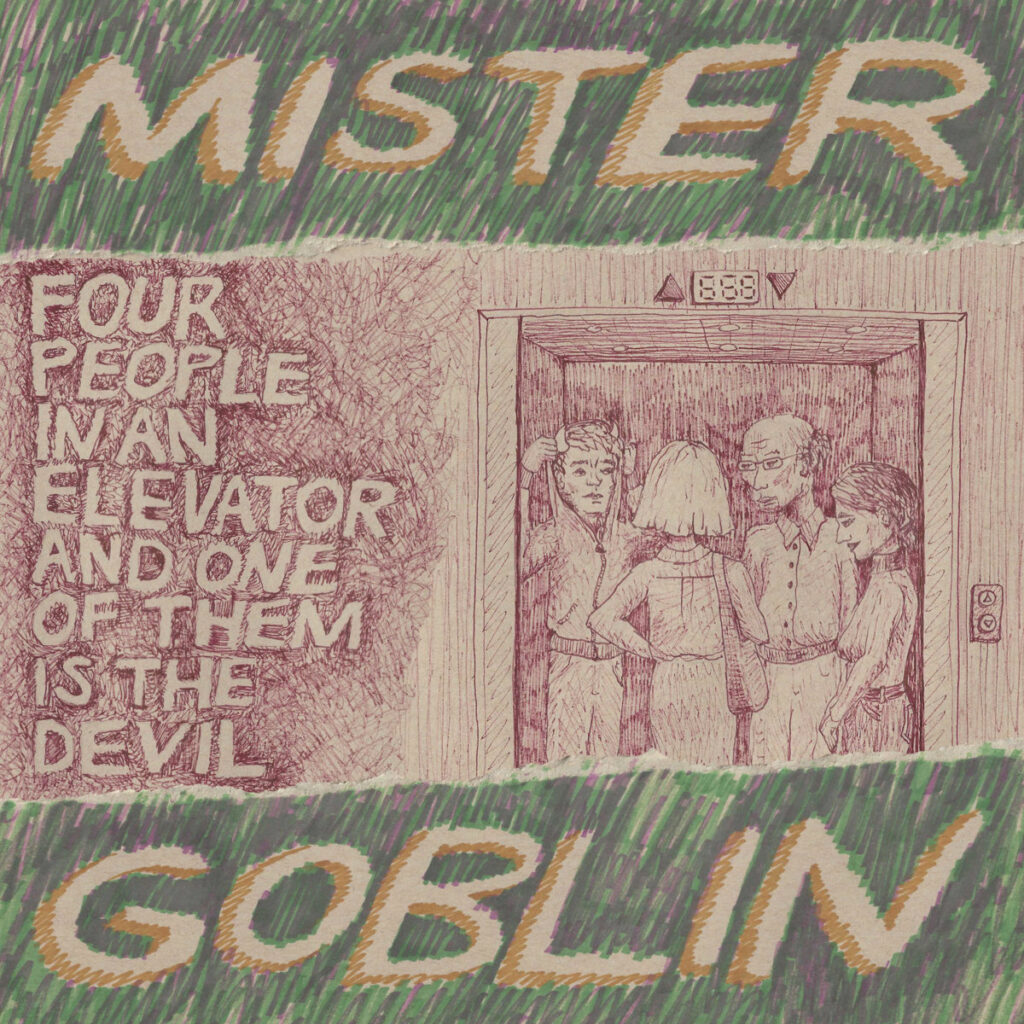 Mister Goblin – Four People In An Elevator and One of Them Is The Devil
Indie rock veteran Sam Woodring, known for his past work with Two Inch Astronaut, has since started a new project called Mister Goblin and it is as creatively horrific as the name. Their newest album, Four People In An Elevator and One of Them Is The Devil, is about the demons living among us (well that and M Night's film 'Devil'). "One of us is the devil, and no one is sure if it is them". Most music presents the world as a drama, at best a romantic comedy. Yet every day, I wake up and read the news and realize that I live in a horror movie. Mister Goblin understands exactly how that horrific world affects the life of an artist and in large part this album is about that.
"At least somebody will know I tried." The legendary artist Van Gogh, in as much as I have learned about him, it seems that his entire life he knew he was creating great art, but also that he was never going to be rewarded for any of it. His mental health was too poor, he was too physically ill, capitalism was too hard, and the art world was too unfair and biased. He ended up committing suicide for some unverified reason, possibly because he was completely broke and soon to be homeless because his brother was dying of an incurable disease. Shortly after his death, his work became world famous, mostly because his sister-in-law was a super fan. Tell me that's not a horror movie. "I might be a genius, but we will never know if I do this forever, to keep making ends meet"
Throughout Four People, Mister Goblin varies from soft "emo" folk to shred-til-your-dead garage rock. All the while, slicing the listener with dissecting lyrics that delve deep into ears and handcuffing themselves to the eardrum. "Live, laugh, and love! then you die!" The record discusses the usual horror fare: doubting yourself and your relationships, losing your mind, and mourning a dead friend while on stage in front of a crowd. "There's a tiny audience in front of me they'll never know your name / I wanna tell them everything about you but it's not the time or the place." That and going to Six Flags. You'd think that the song about Six Flags would be a pick-me-up, and you would be wrong. – Henderson Cole
---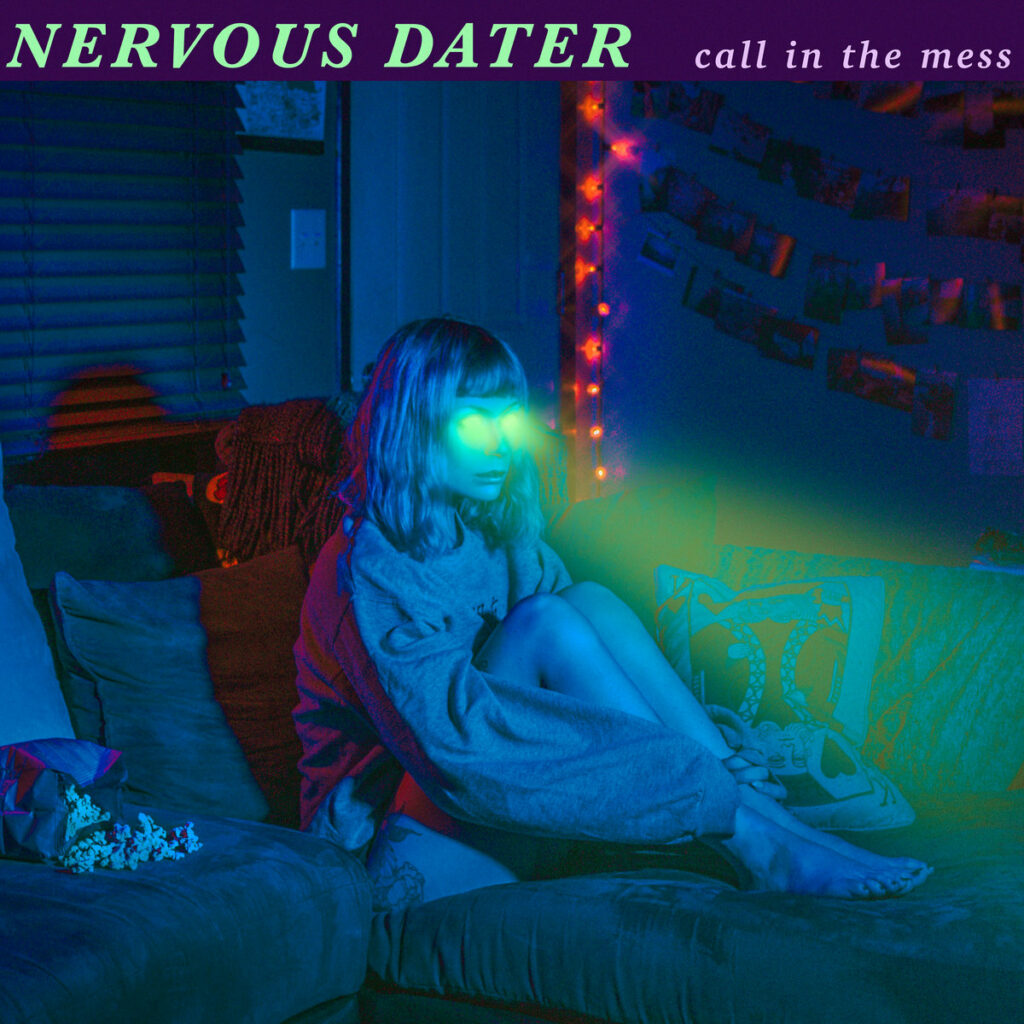 Nervous Dater – Call in the Mess
Call in the Mess is Nervous Dater's creativity and personality, leveled up and unleashed. Their second album is the ultimate emotional capsule that bottles feelings of anxiety, confusion, and uncertainty — and then set them loose. That kind of openness and energy combined leads to a record that feels so truly alive, it's like experiencing live music anywhere. It's a record that embraces messy feelings, complexity, and variety of ways to express those.
The New York band's collaborative songwriting yields rich storytelling, from identity assessing opener "Middle Child" to spatially vulnerable "Farm Song." For thrash-y fun, look no further than trying on the pumping, conspiracy theory laden persona in "Tin Foil Hat." But no song better captured the sentiment of the last year, if not last 5 years, than doomsday-craving "Violent Haiku." Call in the Mess is the record that offers truly a song for everyone in expressing and understanding the chaos of just…existing. – Amanda Starling
---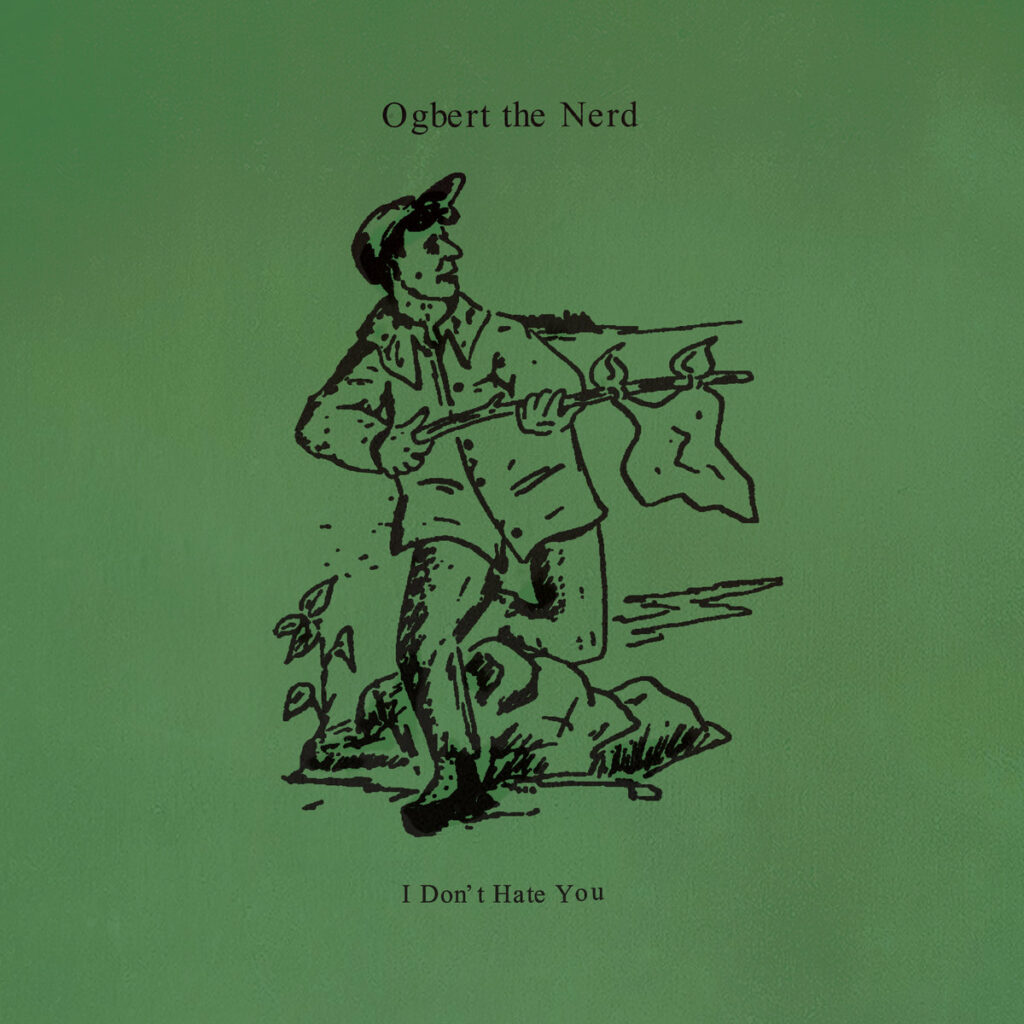 Ogbert the Nerd – I Don't Hate You
It feels dumb to talk about Ogbert the Nerd. Yeah, it's like emo punk. It's the raw scrappy basement kind of emo that is emo in its spirit more than in its sound. It's loud and frantic and sad and funny. "Buddies Lite Lime" moves from noodly jamming to furious riffing, imagining a world where the branch of emo that included Moss Icon never got all the way to hardcore, but instead doubled back to workboot punk. "Rats! It Didn't Work!" begins with a screamed, "Everybody shut the fuck up for once!" and sort of just falls down the stairs for a minute and forty two seconds and kicks fucking ass the whole way down. The album sounds like being jumped by a gang of teens on bmx bikes. It sounds like smoking weed out a Monster can in the backseat of your friend's car by the train tracks. It sounds like skateboarding. It definitely sounds like skateboarding. It might end up being the last great snotty emo punk album, and it's one hell of a debut. – Keegan Bradford
---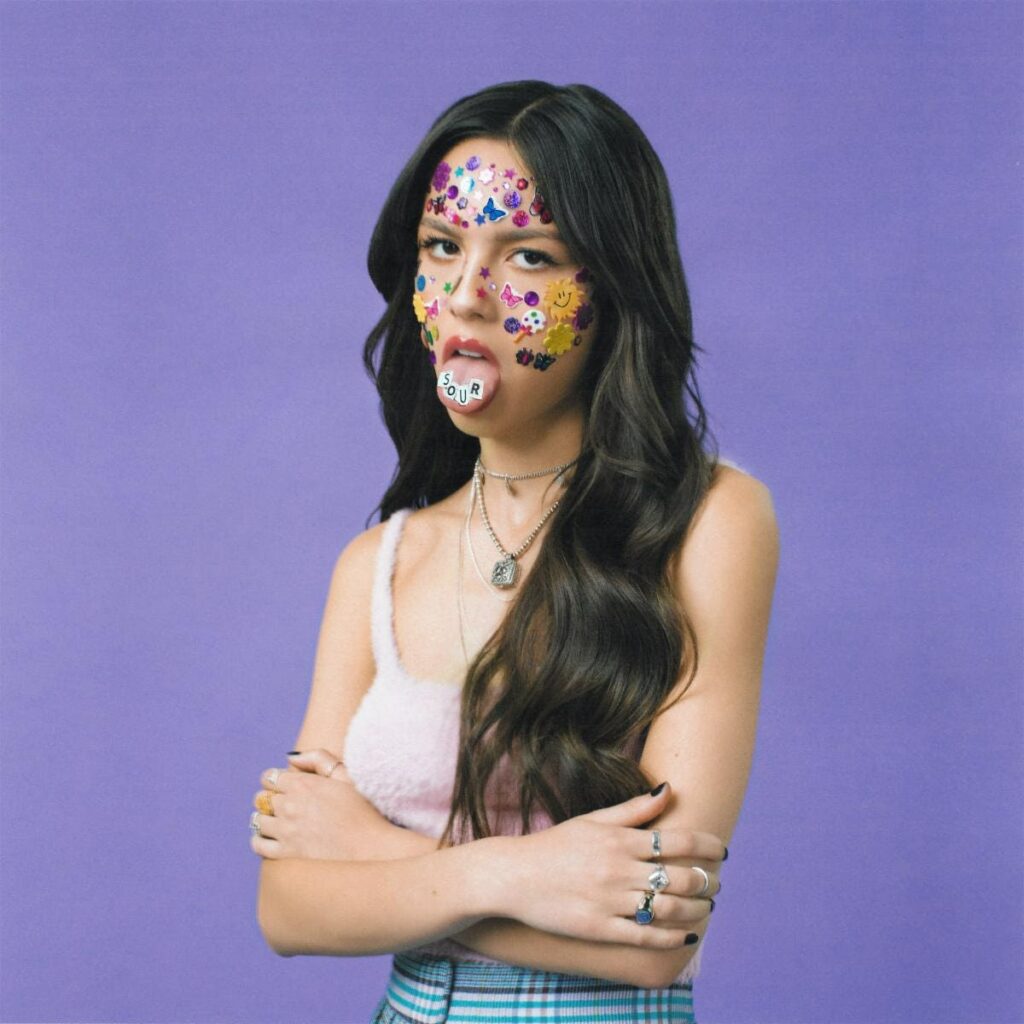 Olivia Rodrigo – SOUR
Just last year, Olivia Rodrigo's name barely made any headway beyond being apart of the Disney+ show High School Musical: The Musical. Her first single, "Driver's License," at the end of last year, though, took the world by storm with a power ballad full of Disney Channel drama and an absurdly strong vocal that was hard to shake. The expectations for her debut album were high, but no one expected the fire she brought with SOUR when it dropped. The literal embodiment of an overnight sensation, SOUR explores the highs and lows of a relationship's lifespan through explorations of cherry-picked genres that 18-year-old Rodrigo takes inspiration from. "brutal" and "good 4 u" take a surprising splash into sass punk which grants entry to other sass punk artists such as Illuminati Hotties or Mannequin Pussy, while her ballads have the raw potential of Taylor Swift and Alanis Morisette's lyrical styles which incorporates the dark and broody vocals of Lorde. Of course, the album has its flaws, and the general flow of the record isn't the smoothest, but SOUR proves that Rodrigo has a bright and powerful future in the industry moving forward. And I cannot wait to see how she grows.  – Hope Ankley
---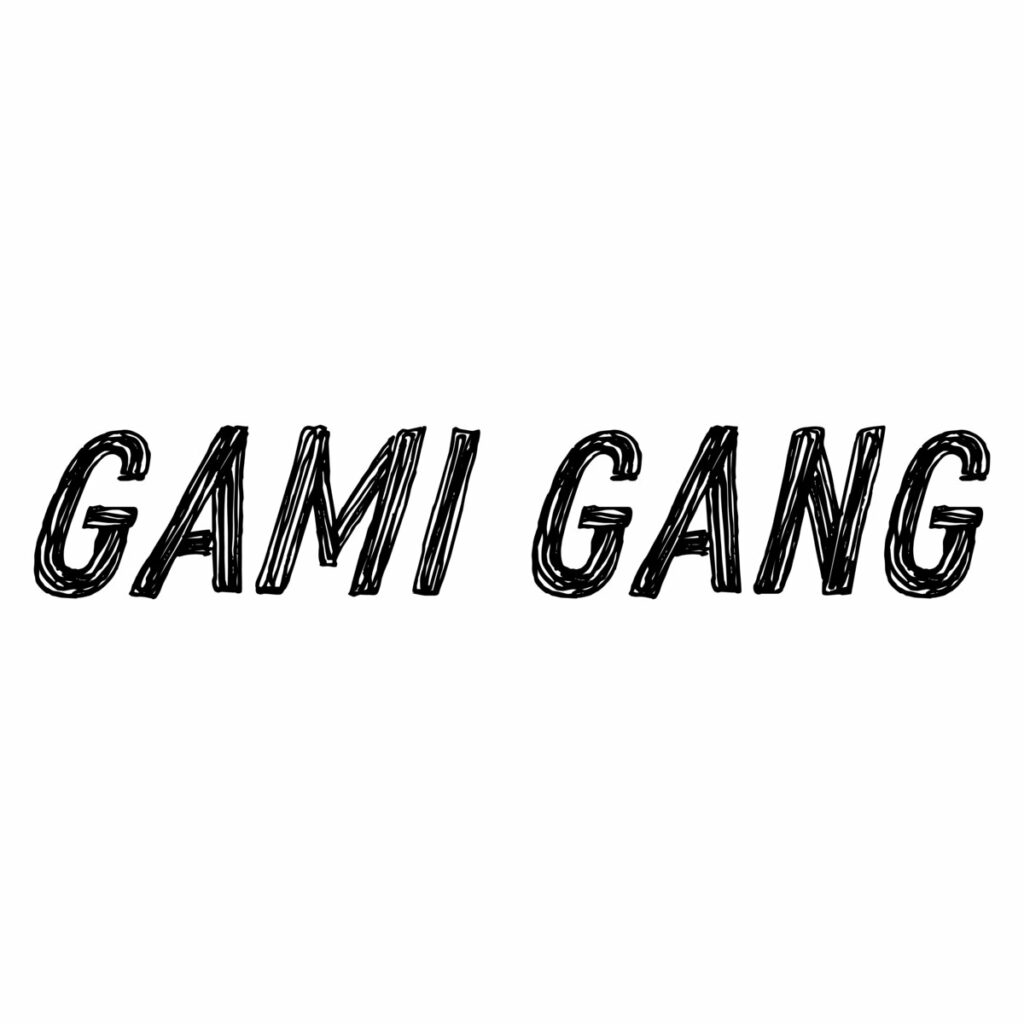 Origami Angel – GAMI GANG
GAMI GANG is the sound of Origami Angel growing up. They're leaving behind the trappings of the emo genre for a self-aware take on easycore and Gami Gang, for the most part, drops the references to Pokemon games and Nickelodeon shows. What we get instead is a 20 song, hour-long masterwork that finds the band at their lightest ("Greenbelt Station"), their heaviest ("[spoons rattling]"), their catchiest ("Footloose Cannonball Brothers"), their weirdest ("Bossa Nova Corps"), their best ("gg"), and everything in between. The band has always had a self-aware goofiness to them, and GAMI GANG dials that up to ten, and it's all the better for it. There's a positivity to the album that's just undeniable, and it's absolutely infectious. – Zac Djamoos
---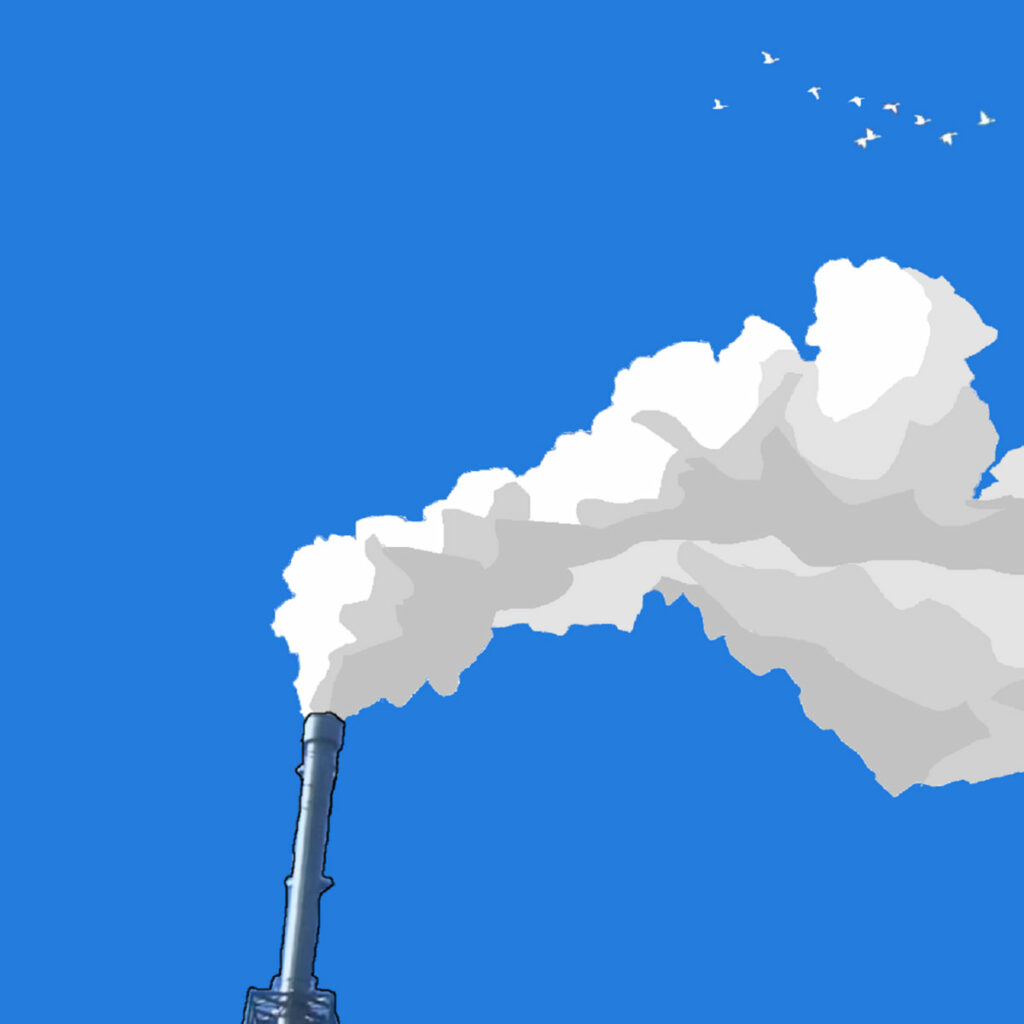 Parannoul – To See the Next Part of the Dream
Parannoul is an enigma. The anonymous South Korean musician quietly released To See the Next Part of the Dream earlier this year, expecting that no one would ever hear it. Fortunately, they were wrong. The project's sophomore LP is a masterpiece, full stop, charmingly lo-fi blend of shoegaze, emo, and post-rock. At ten tracks and over an hour, it's a dense listen, and one that rewards both careful attention and repeated playthroughs. Recorded in Parannoul's bedroom, it feels at once both searingly personal and toweringly massive. The War on Drugs by way of My Bloody Valentine riffs on "Chicken," for example, were clearly written to be played in arenas, while the near-whispered vocals provide a sense of intimacy and contrast. It's one of the most ambitious albums the genre has produced in recent memory, with enough originality and heart to match. – Zac Djamoos
---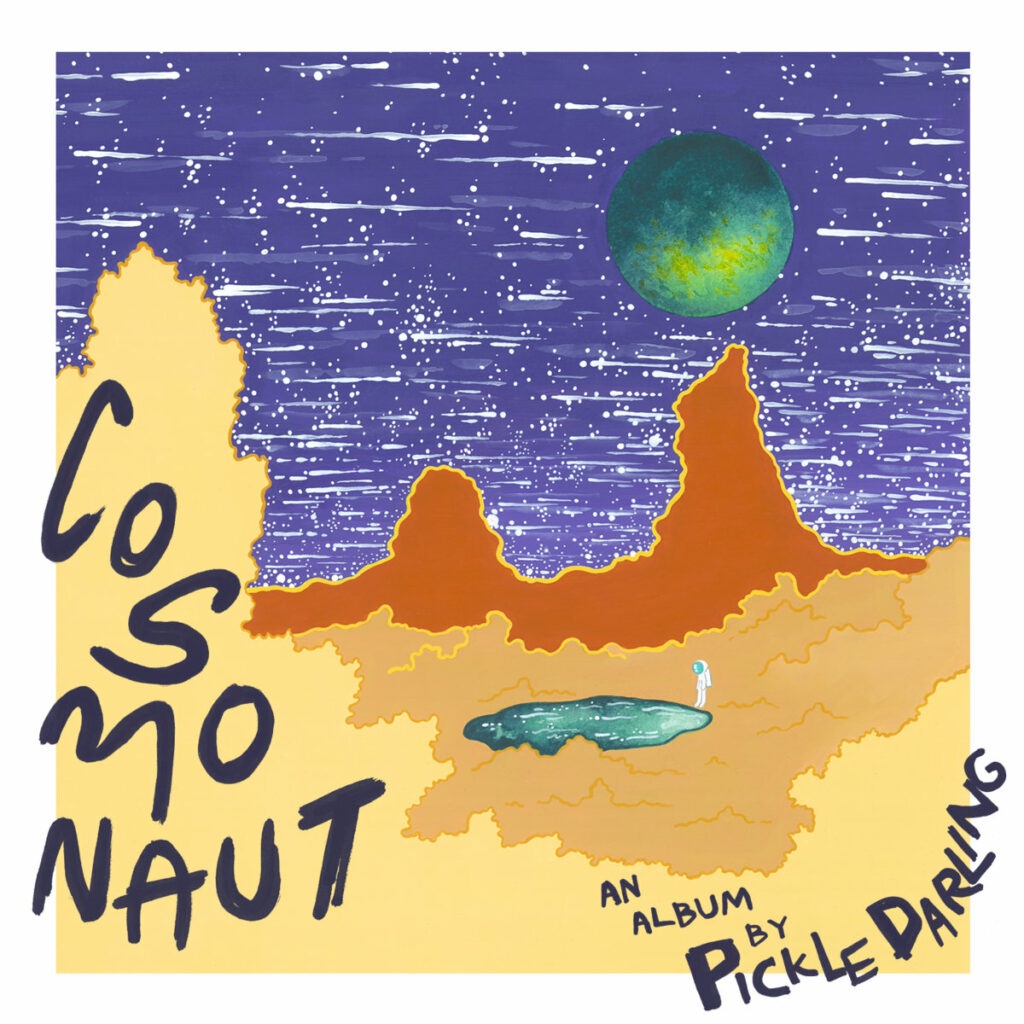 Pickle Darling – Cosmonaut
I've been a fan of Pickle Darling since their album Bigness. I love the gentle but interesting pastel world they create, and their latest album expands on that sound with a look to the stars. Masterfully painting with sweet vocals, intimate guitar, and a lo-fi fuzz, Pickle Darling has created a sound that makes even the end of the world seem ok. Come for the bedroom pop, stay for the Recess references.  – Jami Fowler
---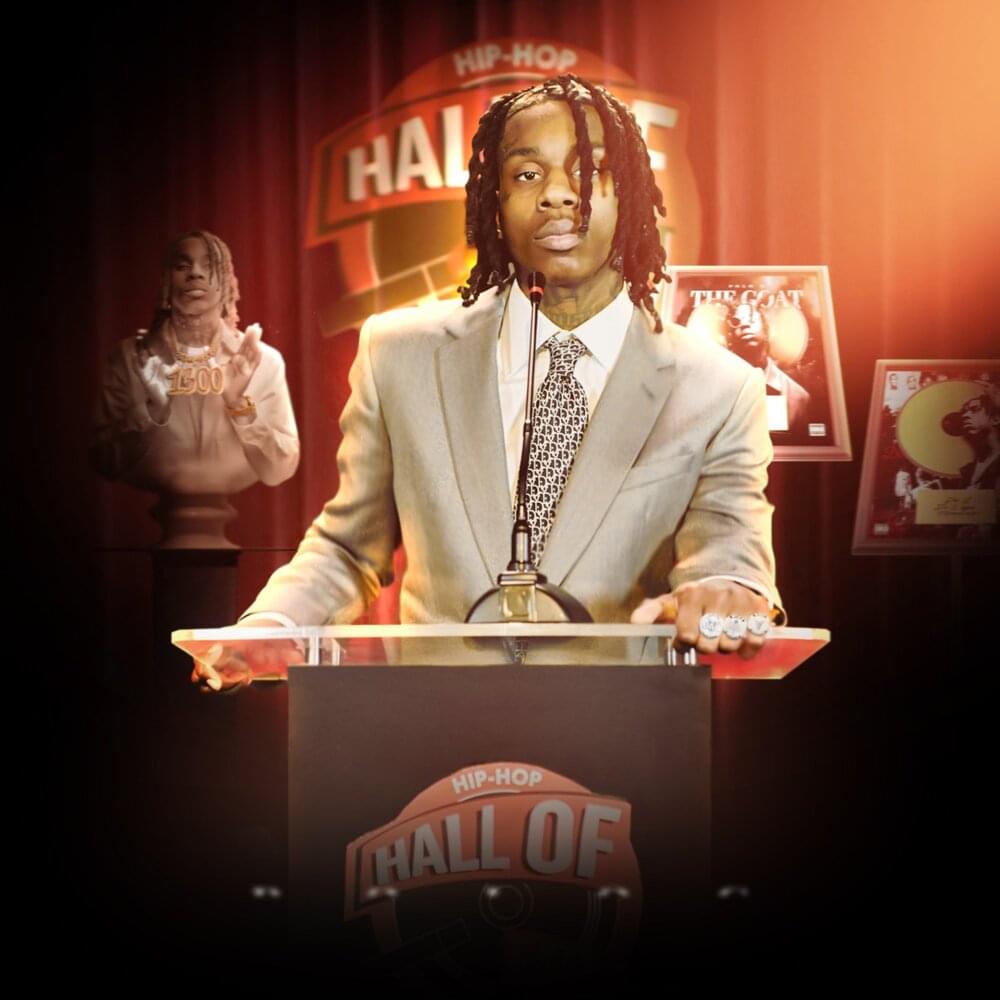 Polo G – Hall of Fame
Hall of Fame doesn't reinvent the wheel: this is an album by a rap star talking about why he is going to he is the toughest and most skillful writer on the scene. Like most other lyrical rap albums in the modern era, this one gets into the feels a bit, talking about life challenges and even anxiety and loneliness. But what makes this album special is the consistently high quality.
Polo's effortless on-beat flow is catchy and still has hard bars, kept even keel by the occasional punchline. "We gonna kick it off like punters". When Polo isn't in focus, the premium beats that the center stage, detailed with a wild array of pianos, bells, and the occasional heavy bass drop. And it wouldn't be a big-time rap album without an all-star list of features including Lil Wayne, Benny the Butcher, Herbo G, Pop Smoke, DaBaby, and Young Thug. Fittingly enough they produce a 5-star result: one of the best rap albums of the year. – Henderson Cole
---
PONY – TV Baby
Sparkly and grungy at the same time, PONY's debut album TV Baby wraps up millennial angst in a bright pink package. The anxieties of being in your late 20's and early 30's are on display, with tracks like "Couch" and "Furniture" speaking to the worries of not living up to others expectations. Lead vocalist and guitarist Sam Bielanski switches off between despair and confidence, a manic feeling I know too well. The production is heavy-handed with 80's nostalgia, from the fuzz on the guitars to the camcorder style of the accompanying music videos. TV Baby reminds those of us feeling lost that we can be sad AND self-assured at the same time. – Madison Van Houten
---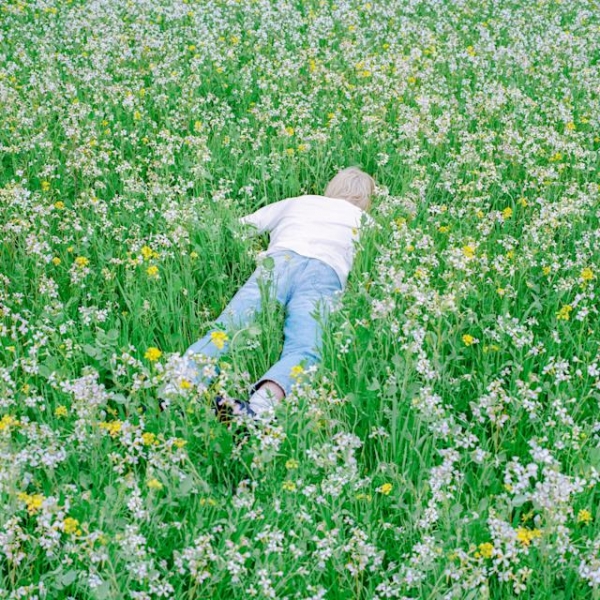 Porter Robinson – Nurture
When an artist goes seven years without releasing a new album, the expectations set are higher than usual. Most of the time in these situations, after the initial release day hype, I find myself rather underwhelmed by the album and don't see myself revisiting it. Porter Robinson's Nurture is the exception. When "Something Comforting" was released at the beginning of 2020, it felt like the perfect song to soothe myself with the onset fear of the global pandemic we were entering. Now a year later having not been to a concert in over 400 days and feeling the inspiration well run dry for artistic abilities, hearing songs like "Look At The Sky", "Musician", and "Trying to Feel Alive" reassure me that I am not alone in feeling burnt out and afraid to create again while searching for comforting in that mindset. Admittedly, after 40 singular listens of "Look at the Sky", I still have to force back tears when the chorus plays. It's not all anxiety and endless self doubt that we find on this album, however. Reassurance is found in tracks such as "Mirror" when we are reminded that "Sometimes, the inner voice is encouraging, calling for you to run those final few yards. You're nearly there, keep going, it will all be ok in the end". Between each of the heavy hitters on this album, we are greeted with elaborate, long playing interlude style tracks such as "Wind Tempos" (which features one of my favorite lines on the whole album – "it's so holy, it's so hostile" in a repeating yet deteriorating loop), "do-re-mi-fa-sol-la-ti-do", and "Dullscythe" that gives us room to breathe and prepare for each track that comes next. If you are finding yourself uninspired, worn out, or just in need of a revitalizing album that stands out among the rest, put in some headphones and give Nurture a listen front to back for that rush of inspiration you're craving. – Kyle Musser
---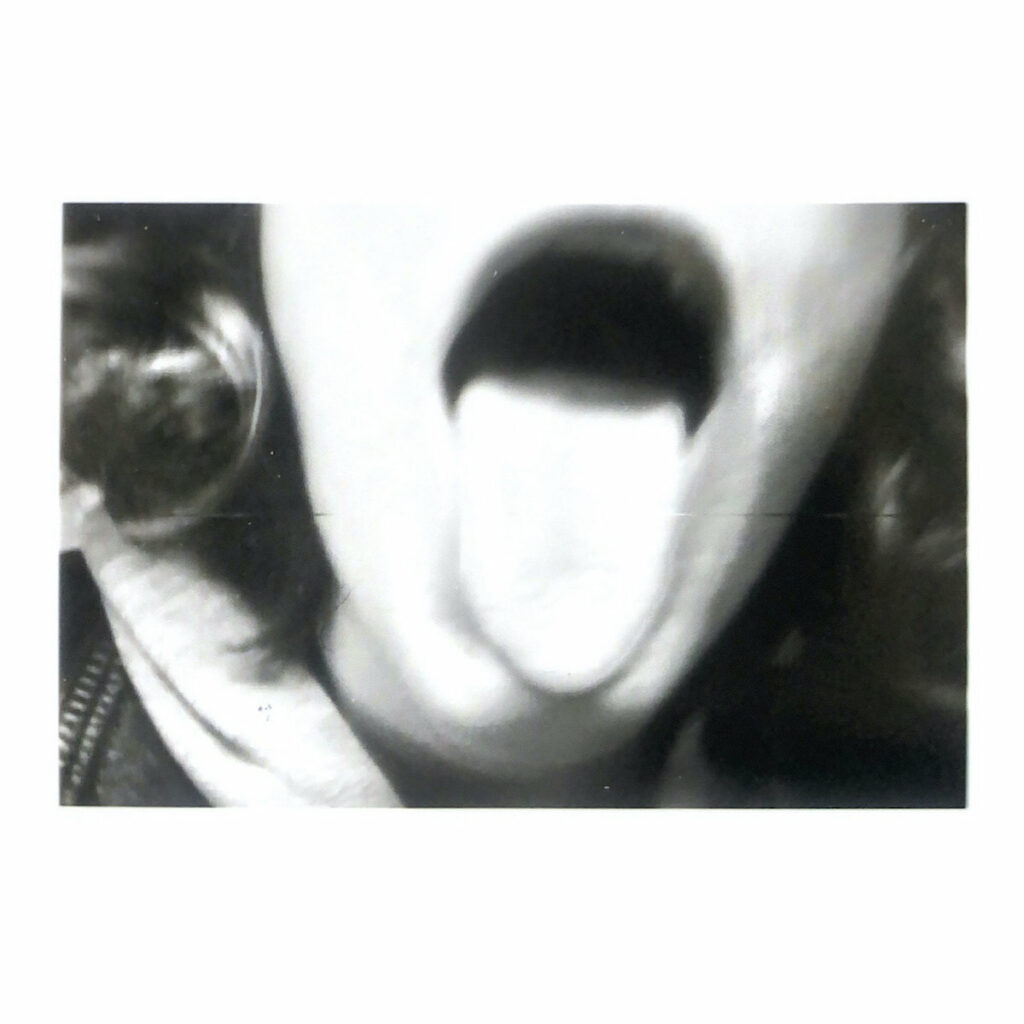 PRONOUN – OMG I MADE IT 
I'm not sure if it's an unintended consequence of the additional time to themselves artists have had due to the pandemic, but the theme of 2021 seems to be bands putting out music that is far and away their best to date. OMG I MADE IT by PRONOUN (formerly pronoun) is a prime example. They are no longer making bedroom pop, but rather bedroom 80s arena rock – well deserving of the all caps name change. The rhythmic vocals are mixed in line with the instrumentals in a way that allows them to back up driving drum beats, while lush synth lines contrast morose lyrics. There aren't many song titles more relatable than "I WANNA DIE BUT I CAN'T (CUZ I GOTTA KEEP LIVING)", but it is the following track, "HALF OF THE TIME", that hits hardest with it's rallying cry of "I'm not broken all the time / Ya half of the time I'm feeling fine." – Scott Fugger
---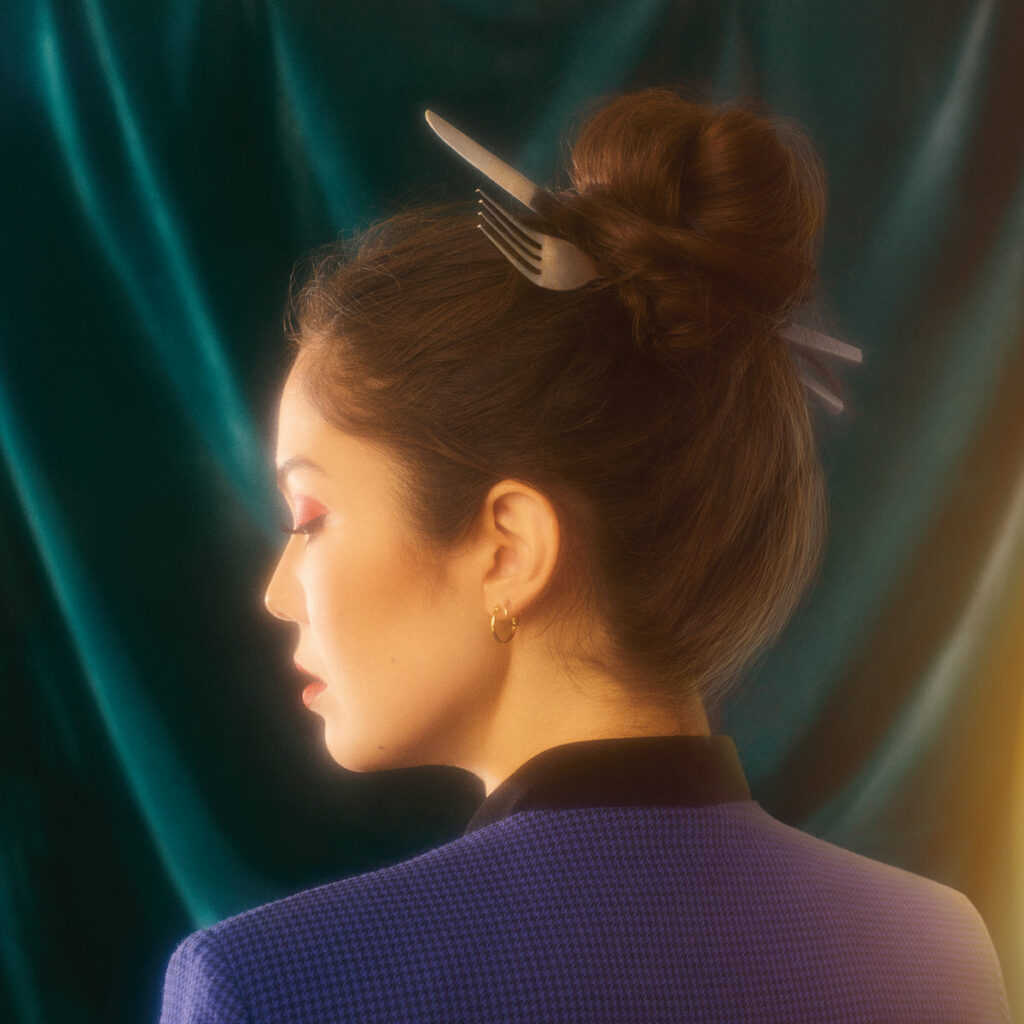 Really From – Really From
The first time I listened to this record, I immediately knew it would be one of my favorite albums of the year just three songs in. Really From's sound has always centered around jazz with a mixed balance of math rock and emo and it's only gotten stronger with their third release. 
Any person of color knows the question "Where are you really from?" and the weight it holds. The othering that comes with the language you speak, your appearance and the sometimes shame that can cause you to separate yourself from your own culture. Singers Michi Tassey and Chris Lee-Rodriguez explore these topics through shifting personal dialogue that capture the difficulty of trying to navigate your own identity while unpacking the family history that shapes it. 
From the brass-driven anxiety-filled "Try Lingual" to the far-away sounding acoustic track "The House," they effortlessly navigate intricate arrangements that will make you come back to the record again and again as much as the lyrics do. It deserves one's full attention and multiple listens. – Lindsy Carrasquillo 
---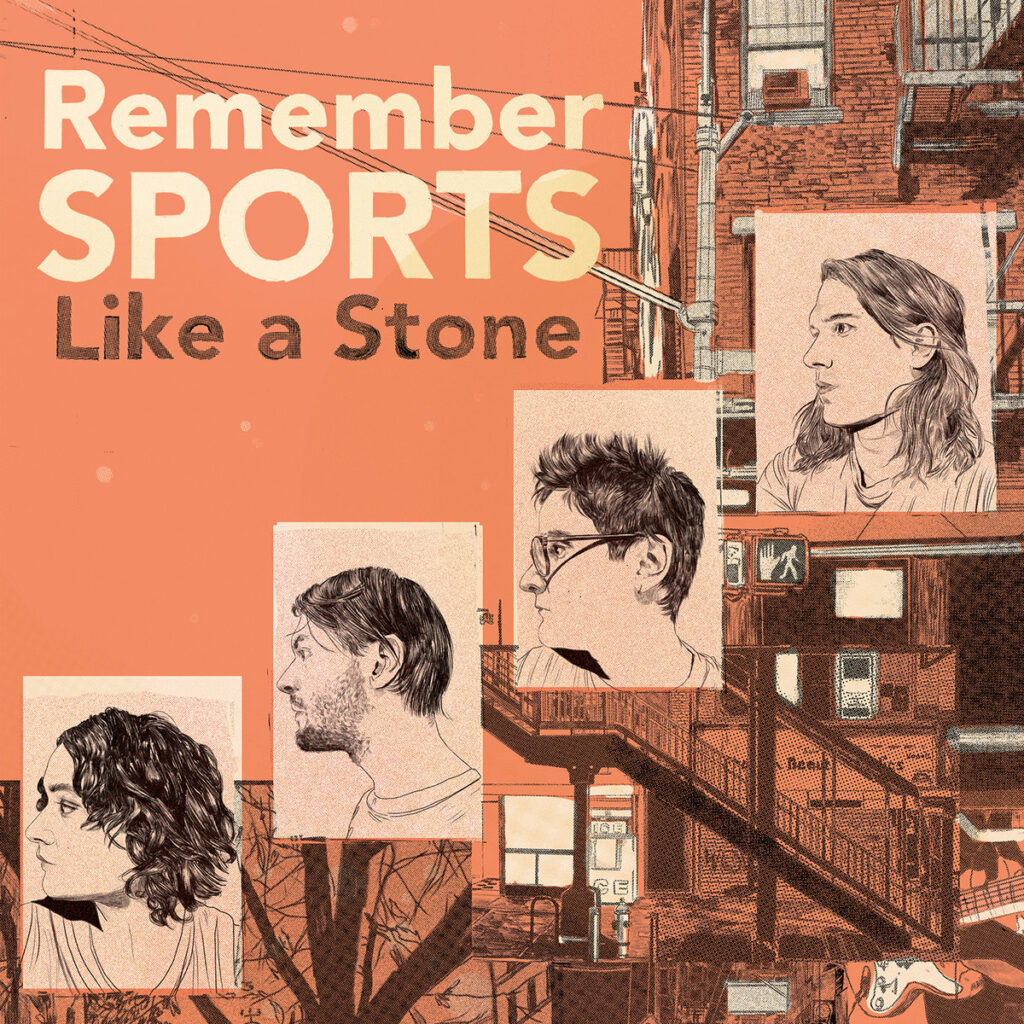 Remember Sports – Like a Stone
On Like a Stone, Remember Sports fine-tuned their jittery, yet delicate sound, with taut, swift melodies. It's a captivating record, especially when the riffs splinter and become non-linear. Carmen Perry is a captivating vocalist, toggling between sounding scratchy and soft. Lyrically, it's chock-full of vulnerability. It feels like a more peppy take on punk. Opener "Pinky Ring" is about longing to be more alluring, "Falling Awake" centers on ruminating about someone who's unattainable, and "Sentimentality" touches on worrying about joy becoming elusive ("I'm scared of losing the highs"). There's uplifting moments, too, a notable one being the line "I put myself together again 'cause I found out I'm worth saving" in the title track. – Bineet Kaur
---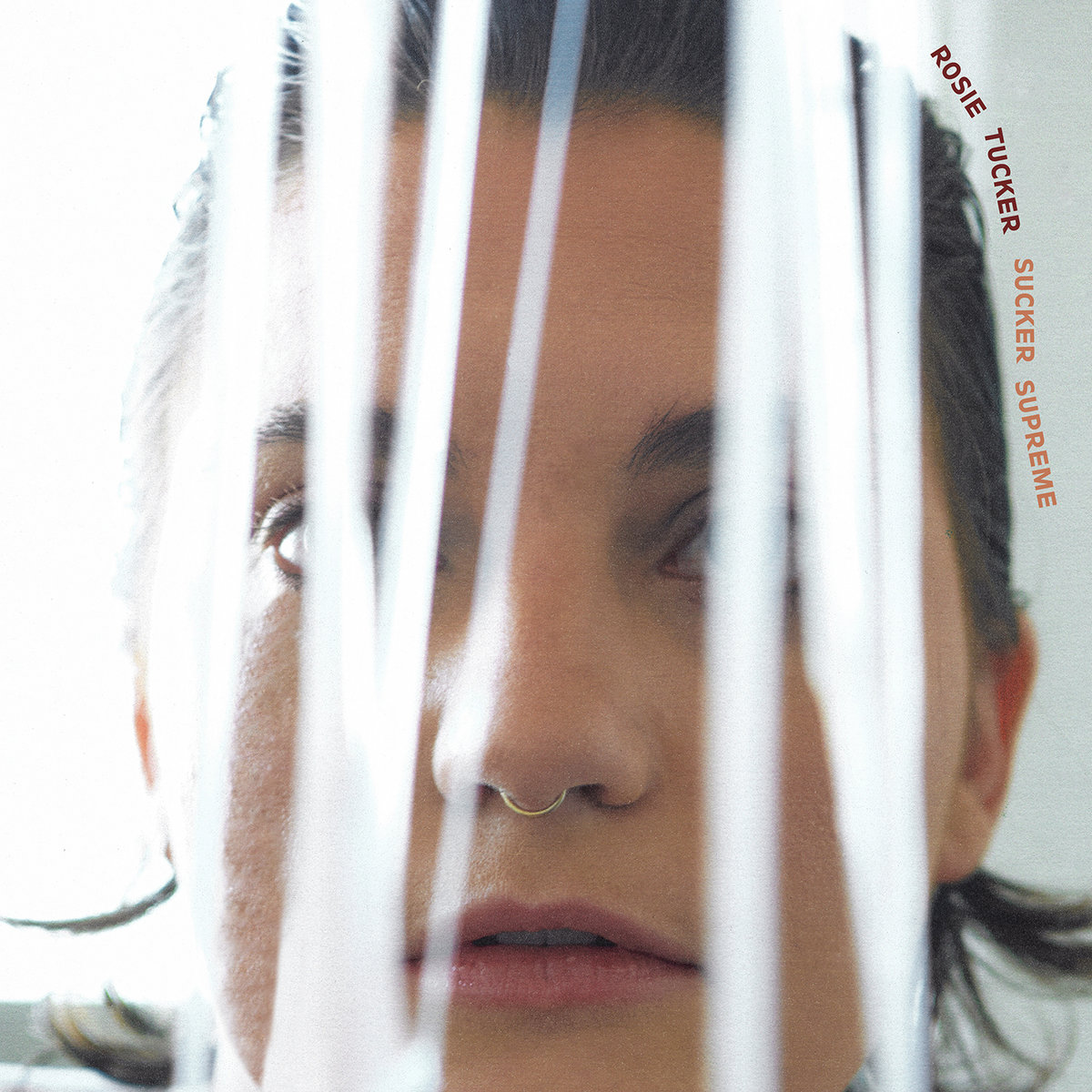 Rosie Tucker – Sucker Supreme
Rosie Tucker is a wordsmith. There's so many zany quips in Sucker Supreme, like "doritos in my anger" and "I'm dying for a taste of the genuine fake." Some of the tracks feel like a continuation of the style they honed on their previous project, Never Not Never Not Never Not, with snappy hooks and jolting vocal inflections. What feels new, though, is the lo-fi, fuzzy tracks sprinkled in. Then on "Ambrosia" and "Peach Pit," they veer towards a sprawled out, soothing feel. By being ambitious enough to dabble in several sounds, Tucker created an album that's fun to listen to because it's unpredictable. – Bineet Kaur
---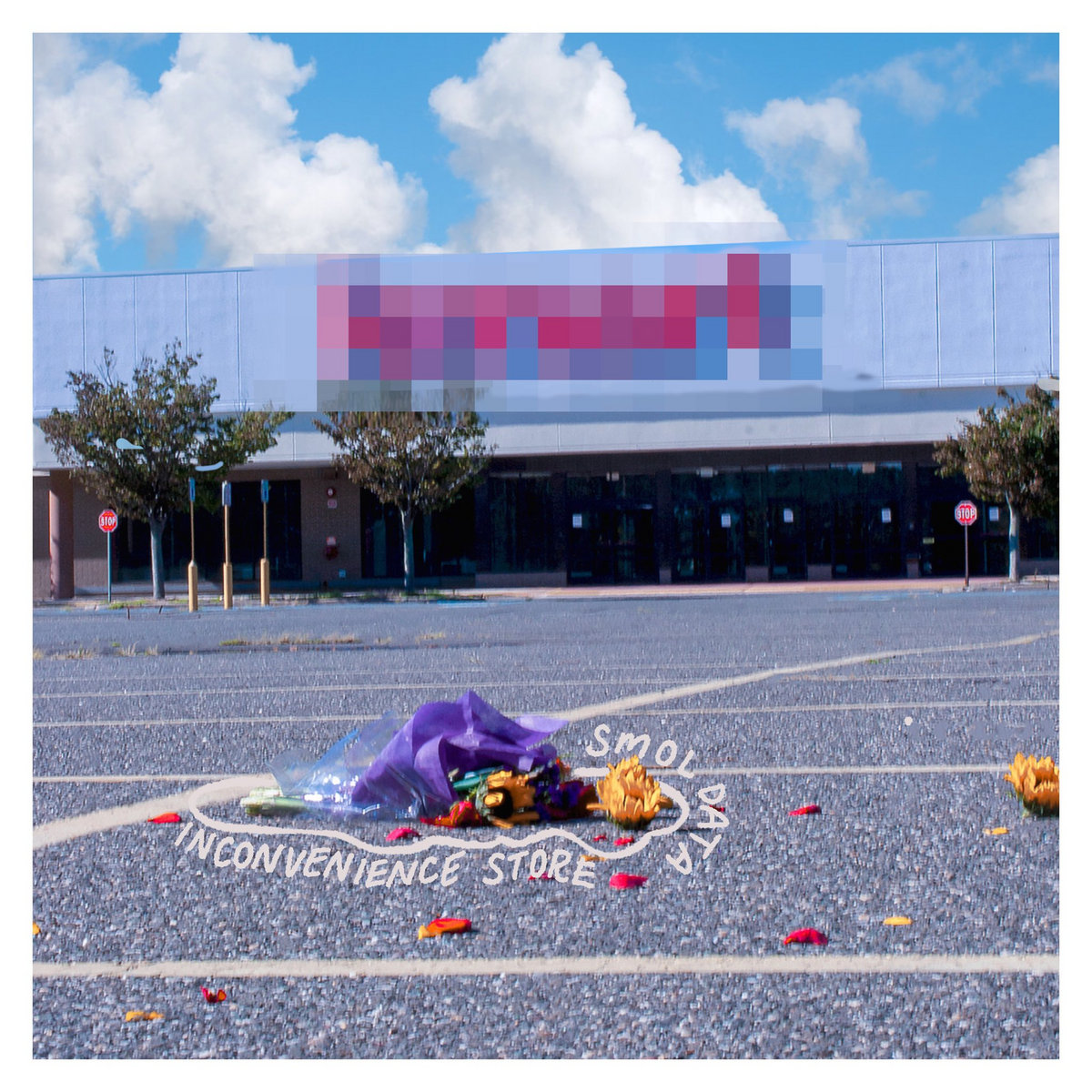 Smol Data – Inconvenience Store
Smol Data's debut LP is a ripper, thowing fistfulls of riffs, synths, and zany audio effects into your ears at lightning speed.  Long Island native Karah Goldstein has created a punchy album that deals with navigating friendships gone bad, exes, and "freaking out" about the uncertainty that lies ahead with catchy hooks and snarl-along choruses.  There is a lot of sadness, anxiety and anger to deal with, but Goldstein never sounds defeated. Instead, she sounds like she's soaking everything in gasoline and smiling while she lights the match. – Jami Fowler
---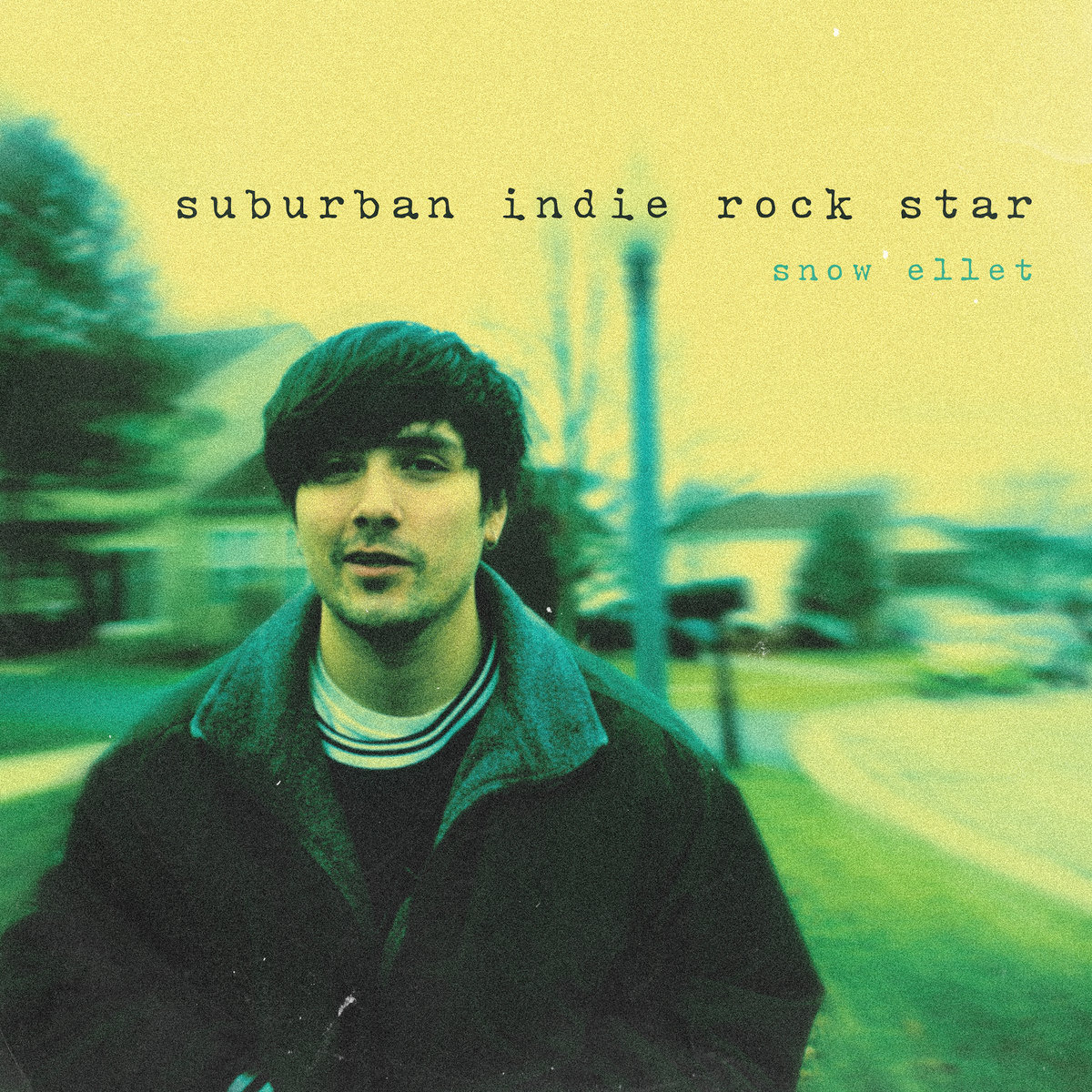 Snow Ellet – Suburban Indie Rock Star
2021 has been a great year for effortlessly replayable EPs and short, succinct records. Chicago pop-rock act Snow Ellet burst onto the scene in March with one of the best examples of making the most powerful statement in the shortest runtime, offering up the aerodynamic and relentlessly hooky Suburban Indie Rock Star EP. 
This home-recorded release is fresh but undeniably nostalgic, it's pop-forward aesthetic and peppy beat machine recalling The All-American Rejects circa 2002 in the best possible way. Across the five brief songs on Suburban Indie Rock Star, songwriter Eric Reyes captures the spirit and energy of a messy and exciting youth, invoking dorm rooms and sleeping on box springs, running makeup and secondhand acid trip stories told through fuzzy phone lines. All the while, gleaming, zippy guitar lines and flashing pop-punk choruses make these songs feel anything but fleeting. – Jordan Walsh
---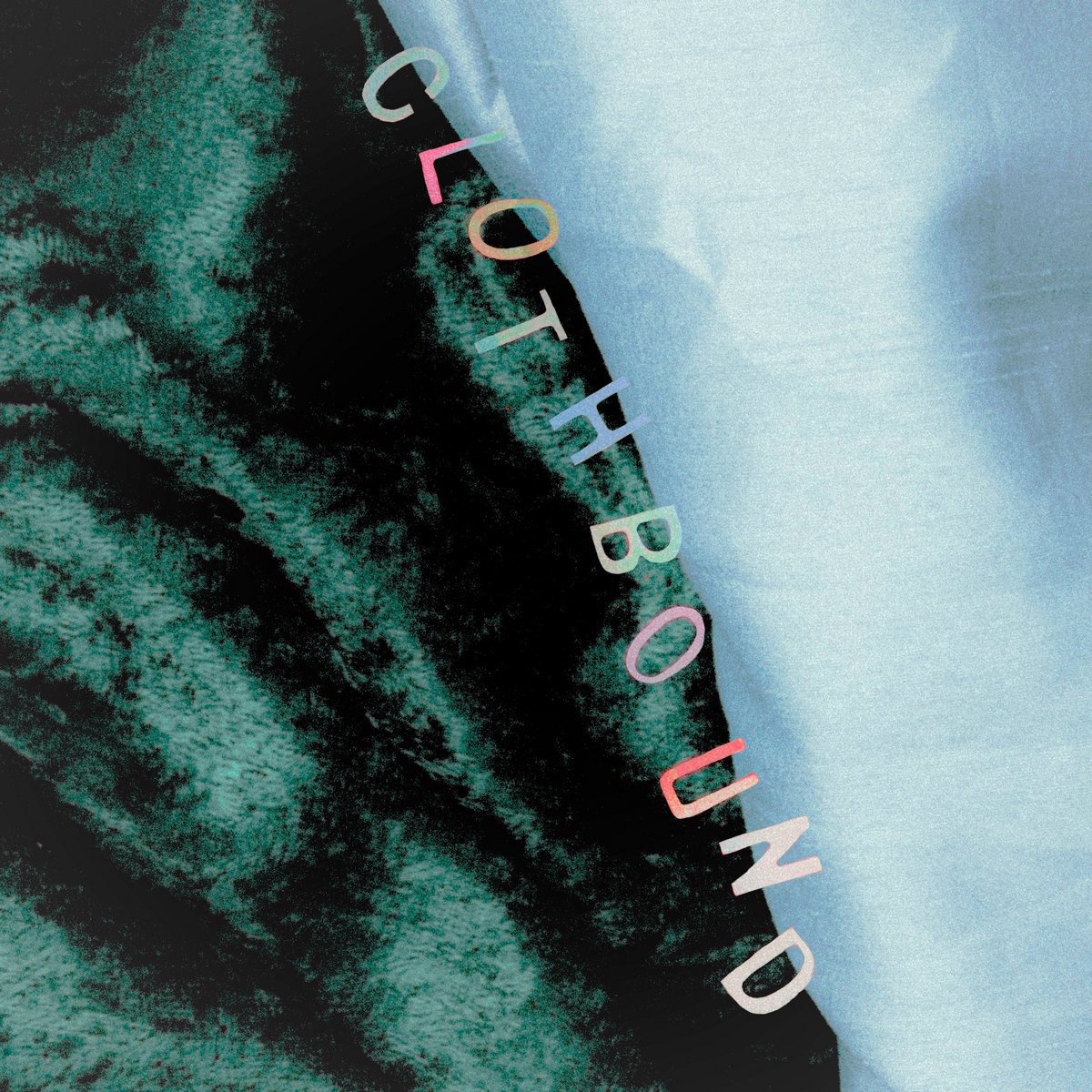 The Sonder Bombs – Clothbound 
Every aspect of The Sonder Bombs' sophomore album feels like an arm outstretched and a ready embrace. Clothbound knocked down the door to new releases in 2021 with the same confident energy of a best friend connecting in a moment when they're needed most. Centered on personal reflection, introspective and outro-spective, the record achieved the sort of sincerity and magic that listeners will return to for years to come. Clothbound is truly a record that gives not just permission but a platform for vulnerability, a promise that it's ok to express yourself, as yourself.
The Sonder Bombs are known for releasing music with unabashed heart, but this time, they went deeper to connect to the moments of loss, yearning for connectivity, letting go, and holding close. Just look to energetic, pushing "Swing on Sight," digging into the unfolding of a relationship. Songs like "Crying is Cool" and "Vegas, BABY!!!" carry the authentic energy of TSB, that feeling of riding in car with your friends and just being who you are without hesitation. Unpacking perspective of self inwardly and outwardly, the closing track "Play It By Fear" is among the record's most hitting and unforgettable. With each Clothbound revisit, you're likely to discover something new in a song, the band or even, yourself. – Amanda Starling
---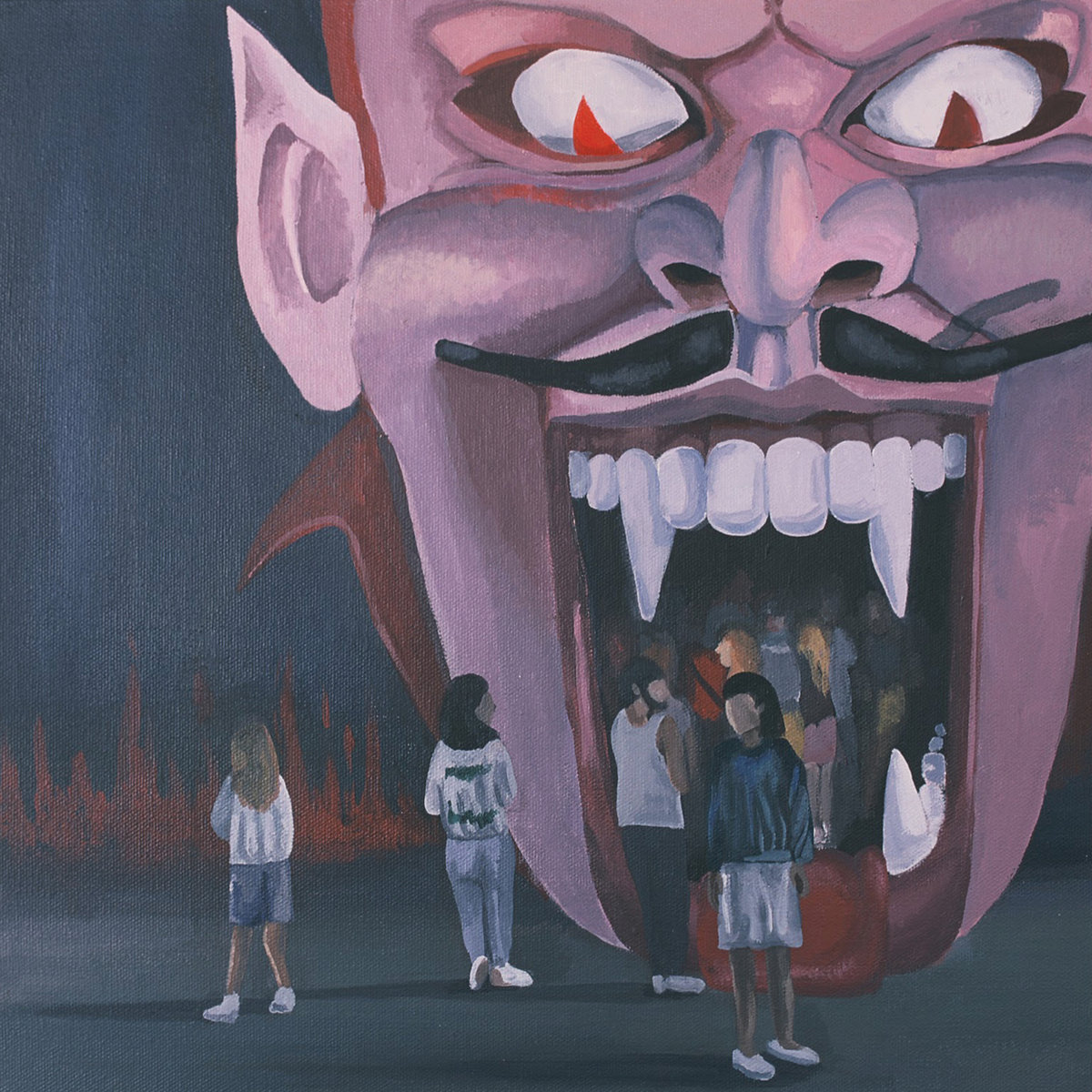 Spirit of the Beehive – ENTERTAINMENT, DEATH
Philadelphia's very own Spirit of the Beehive have set themselves apart over the last few years as one of the most creative and interesting bands in the game. This year's ENTERTAINMENT, DEATH feels like the natural culmination of all the fracturing and experimenting that they did on 2017's Pleasure Suck and 2018's Hypnic Jerks. Here, the sounds are weirder, the left turns are bolder, and the songs are bigger and sharper. This is a band that sounds like it's bursting at the seams with ideas, from the airy synth excursion of "WRONG CIRCLE" to the boiled-over rock of "THERE'S NOTHING YOU CAN'T DO" to the unpredictable, shattering-in-real-time epic of "I SUCK THE DEVIL'S COCK." On ENTERTAINMENT, DEATH, Spirit of the Beehive created their definitive work by leaning into the ever-shifting nature of their songs, rooting themselves in uncertainty and sinister, eerie tones. – Jordan Walsh
---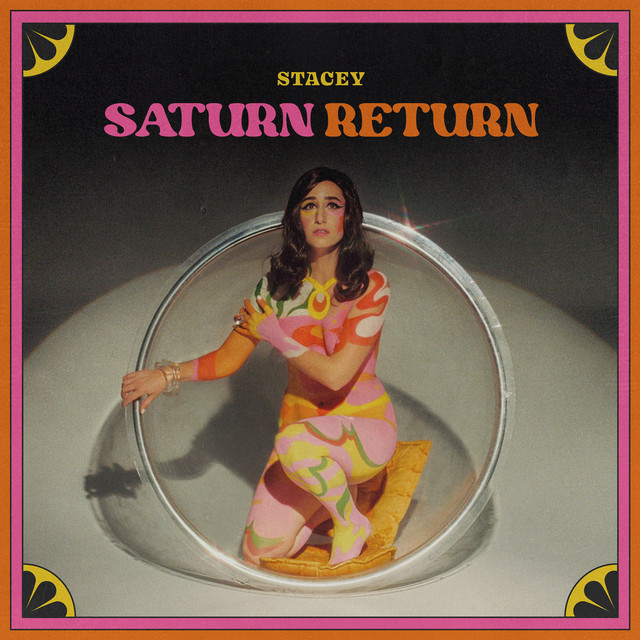 STACEY – Saturn Return
Psych-pop artist STACEY hadn't been on my radar before my friend showed me her recent release Saturn Return the other week. I was blown away by its soundscape as it had such a thick 60s vibe while never sounding dated. A solid, retro-celestial debut record, the tracks wade in and out of 60's haze and golden 70's daydreams that perfectly captures the nostalgia of shimmery pop songs with a mind-bending edge. Every listen feels like a new kaleidoscope of colors among STACEY's playful energy that reflects a chic debut album that is unapologetically itself. Labeled as a "modern vintage" take on music eras past, there's nowhere but up for STACEY as she flies higher into the stratosphere.  – Hope
---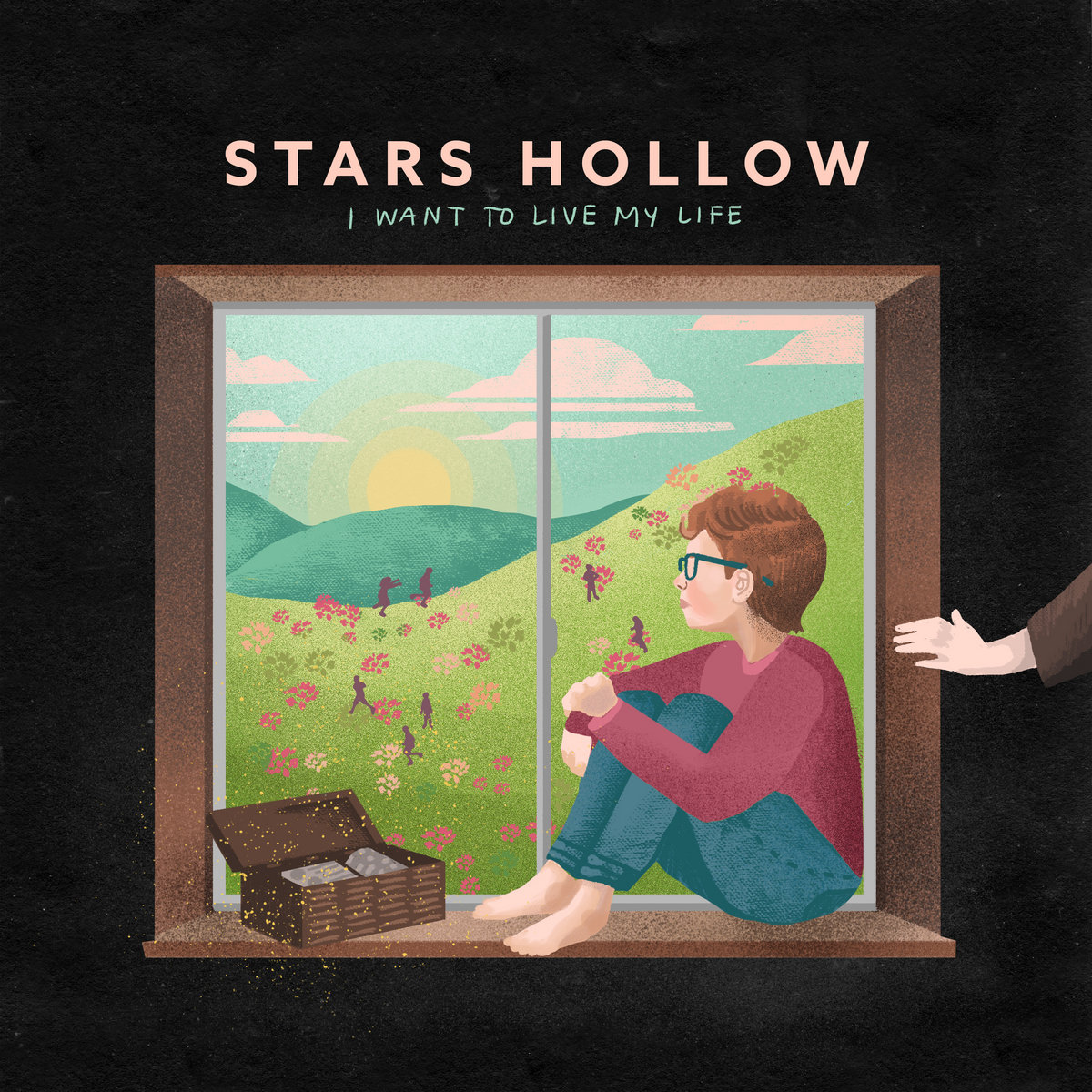 Stars Hollow – I Want to Live My Life
I Want to Live My Life, the first full-length from Des Moines emo group Stars Hollow is a gut-wrenching, intense 24 minutes, full of pulled-from-the-diary lyrics and incredible musicianship. Much like Origami Angel (who are fans), Stars Hollow's songs are packed with mind-bending riffs and fills, but rather than being the main focus and reason for listening to the band, the group's intricate guitar, drum, and basswork instead bolster the songwriting, building or responding to the vocal melodies and carrying the listener from one idea to the next. The record really should be played front-to-back, as it works as a complete piece with moments of quiet drawing you in amidst the swirling chaos. The rawly emotional lyrics fit the arc of the record with "I bet it's nice / to feel like everything is fine / go live a normal life / and be happy all the time" leading off in "Stuck to You." recalled in "I want to live my life / but better" as the cacophony gives way to quiet and the music box that opened the record plays the band out. – Aaron Eisenreich
---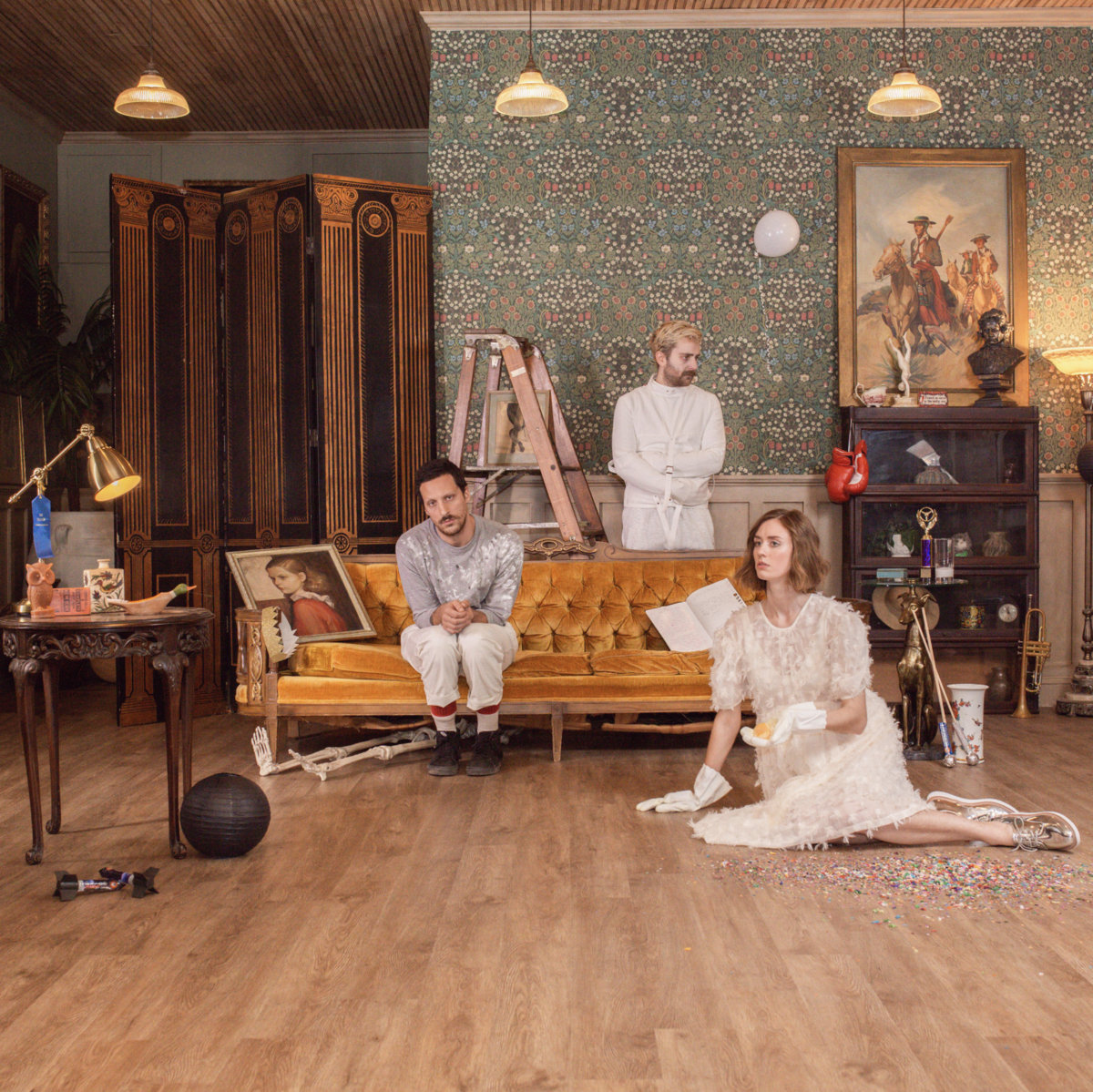 stillhungry – stillhungry
stillhungry was the first of a handful of albums this year that have caught me off guard and had me completely floored, and not even just because this was a surprise full-album drop. For their second self-titled album, stillhungry had each of their three members and vocalists sing the entire album, not determining whose voice best fit each part unit the process was complete. Going above and beyond in this way clearly pays off in the effortlessness of both the main vocal tracks as well as the beautiful harmonies. These perfectly compliment the light, country-tinged indie rock sounds that make this album one to spin as you're wind down on a late summer night. – Scott Fugger
---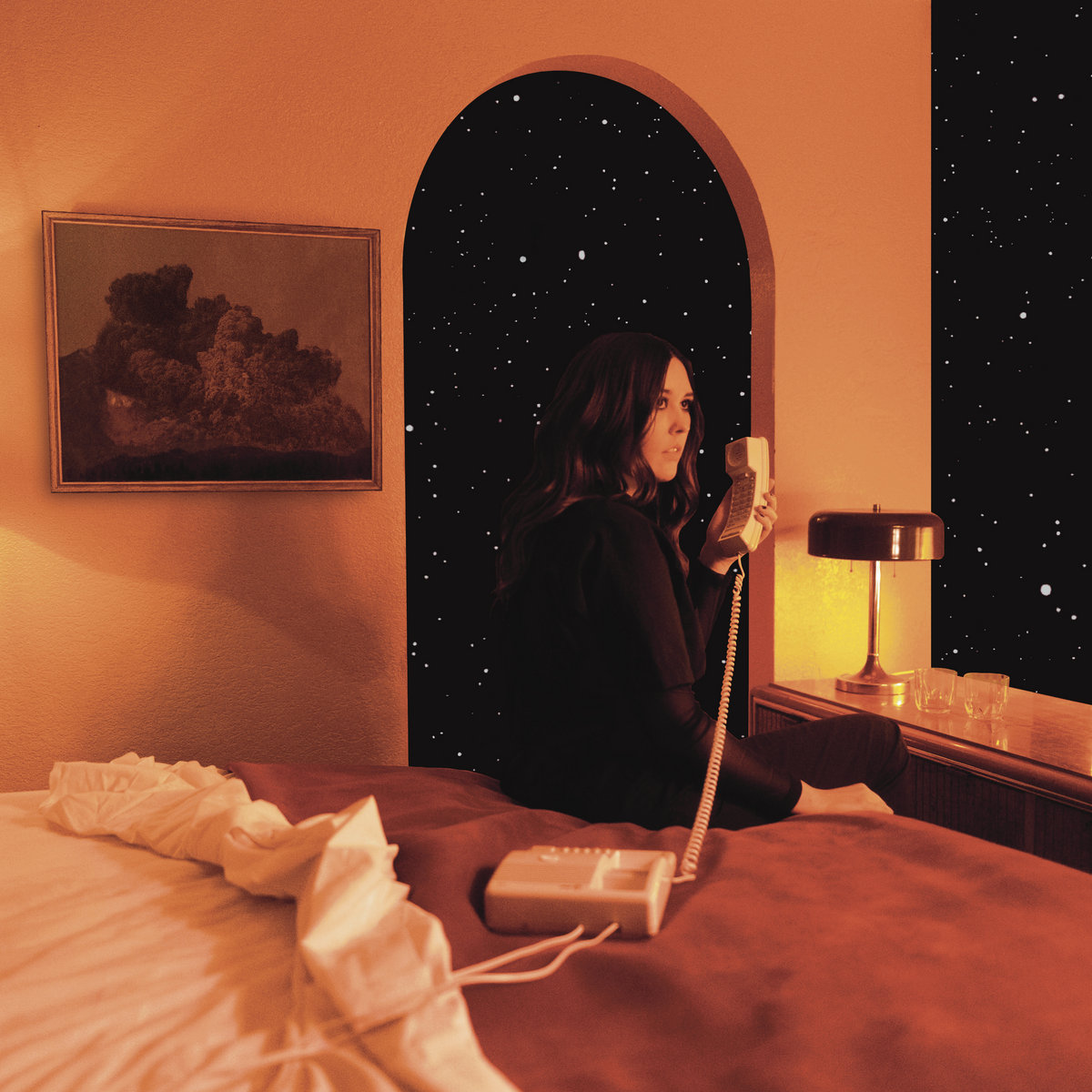 Sydney Sprague – maybe i will see you at the end of the world
After watching Sydney Sprague's stunning Audiotree again and again, her album cemented itself in my books as one of the best indie pop artists of this year. It's exciting alternative pop with a tinge of emo and folk, a perfect fusion of genres that maintains the excitement of today's landscape of music. Each song in the album folds and fits perfectly into one another, like building a puzzle by intuition with your eyes closed. – Jane Lai
---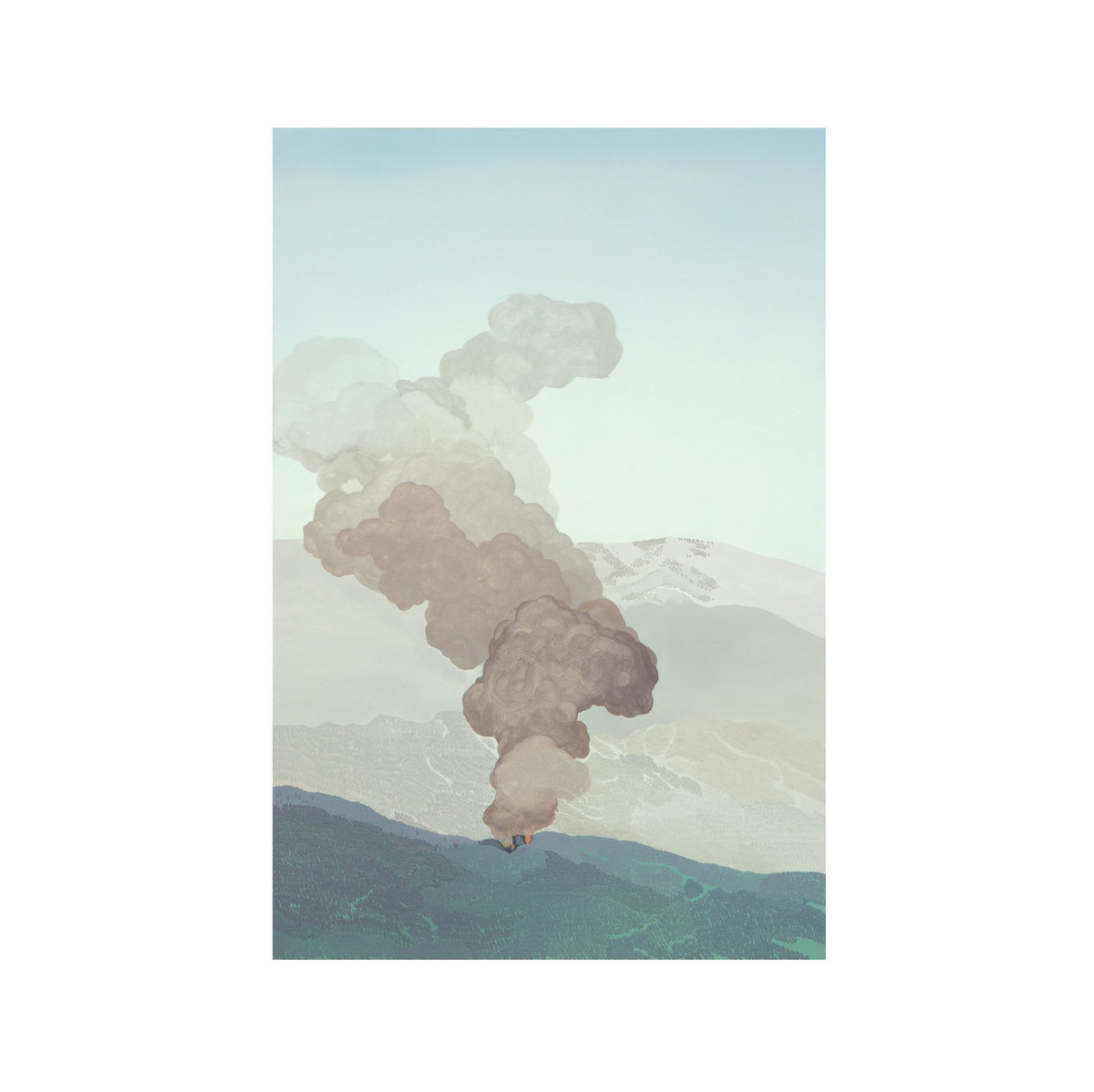 Sun June – Somewhere
Someone I interviewed recently told me about sfumato, a painting term that's defined as giving tones and colors their freedom. A freedom to ease into one another, creating a cloudy, translucent form. Sun June's soothing sophomore album full of soft pop registers closely to this. The songs are a whole journey wrapped neatly in itself. From seed to sprout to a meal on your dinner table, Somewhere is an examination of growth in small baby steps. – Jane Lai
---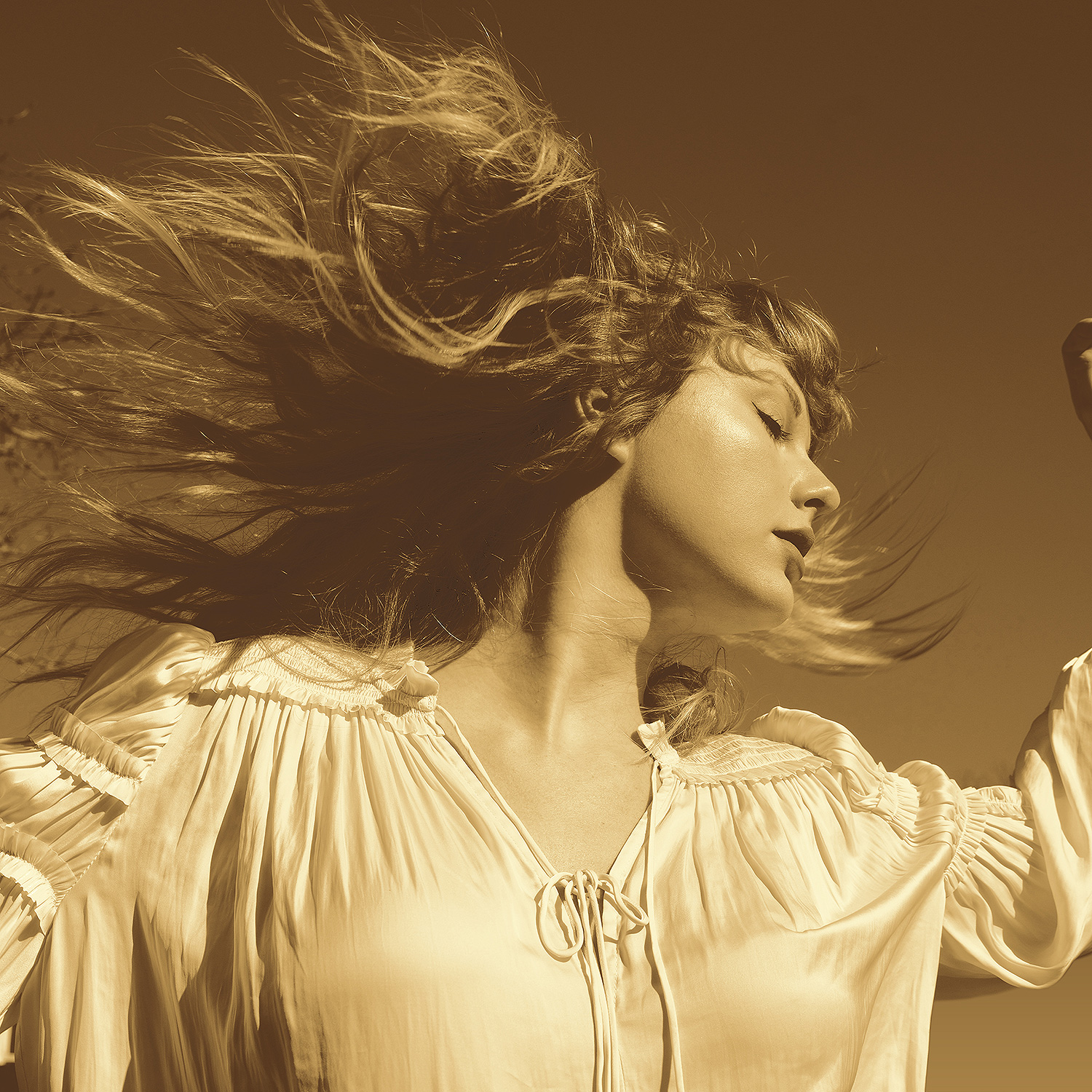 Taylor Swift – Fearless (Taylor's Version)
Taylor Swift has re-released her 2008 record, Fearless, under full ownership, and she takes the theme of ownership into her re-release. This record maintains the delicate balance between teenage anxiety and angst and balances it with the wisdom of a woman in her thirties. Swift completely divorces herself a country accent and sings with an endearing quality, almost whispering to us. Swift's talent transcends eras as she takes past stories and re-evaluates them, giving them a minimalist approach and letting the lyrics do the heavy lifting. She has not only brought new life to Fearless but repositioned herself as a master storyteller. – Tina 
---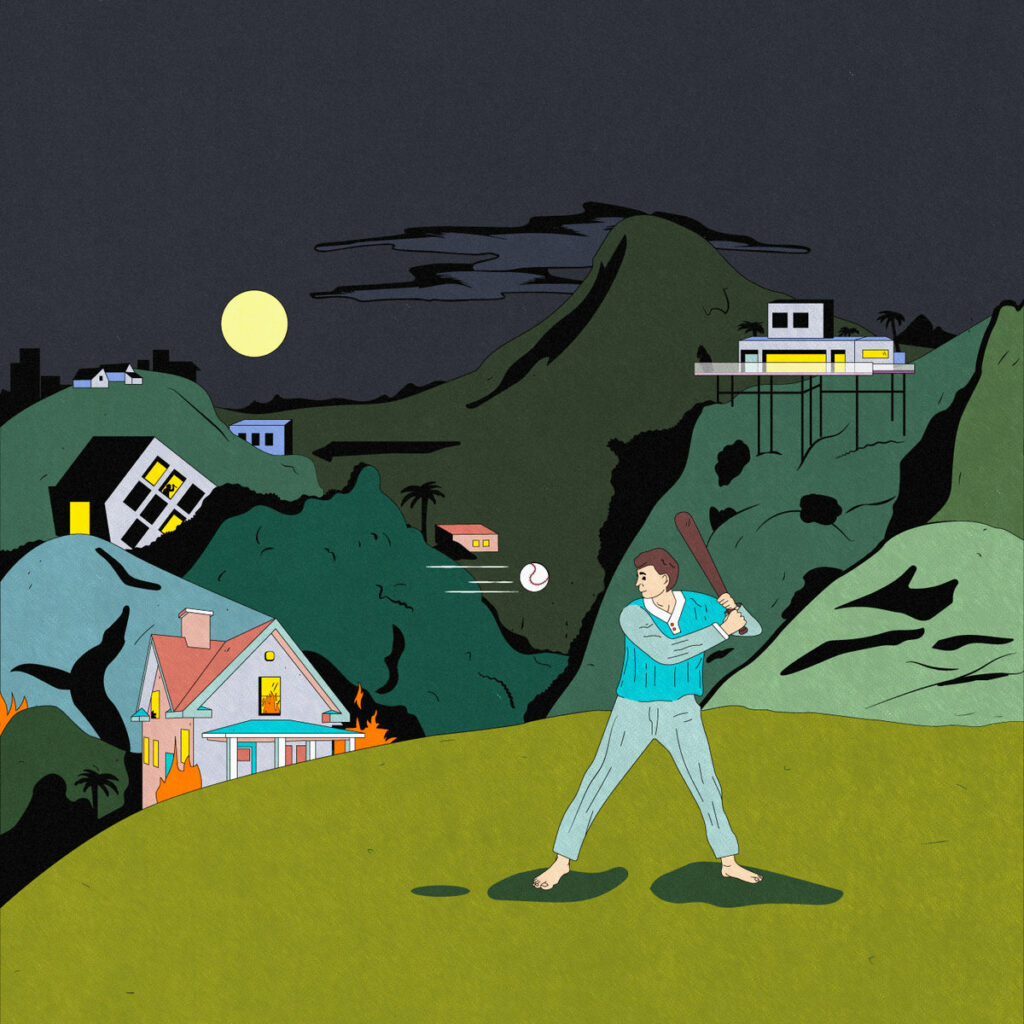 Terrible People – Home, In A Way
Terrible People's 2019 album Like Clean Air was a revelation—scrappy emo with a ton of heart that was fairly straightforward in its structure and still felt more interesting than almost anything happening in the genre stateside. It was a huge leap forward from their 2017 debut Smoking Man, and they were in talks to tour the U.S. before the pandemic unraveled every possibility of overseas travel. They seemed to be building real momentum, which is why it was so surprising to me when their new album Home, In A Way dropped abruptly with zero fanfare. One week there was a single; the next, there was an album.
The album runs through 8 songs in under 18 minutes, and despite its abbreviated runtime and unhurried pace, it manages to pack a hefty emotional punch. They have the dual-lead-songwriter and plain spoken emotiveness of a band like Modern Baseball, which is why some people have lazily (and incorrectly) compared them. Terrible People has much more in common with Dowsing's jangly emo, a kind of infectious plainspokenness, deceptively hooky.
There's a haze that hangs over the album, a weariness that seeps into most of the songs. Opening track "Gone Now" recounts a drunken night, not as a raucous escapade, but as a tiring fog: "I'm gone now, gone now / My head is spinning hazy." Album highlight "Every Day" provides the rejoinder to the haze, the only reasonable course of action: "A sound came into my head and it comforted me so I sang it out loud." And then, as if to convince themselves, the band begins screaming "THE SOUNDS THE SOUNDS THE SOUNDS." It's raw, openhearted emo that faces down exhaustion and defeat with the resolute purpose of the perpetual underdog: "We'll get them next year / Win every game, home & away." – Keegan Bradford
---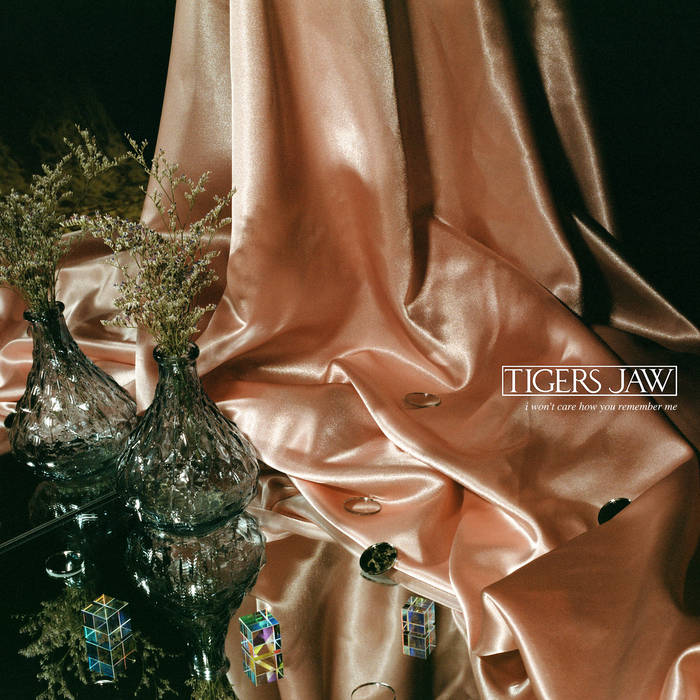 Tigers Jaw – I Won't Care How You Remember Me
Tigers Jaw's lush, layered sixth studio album, I Won't Care How You Remember Me, finds them at their most ambitious—and delivers incredible payoff. The band has come a long way from their DIY origins in the basements of Scranton, Pennsylvania, but on this album, they wanted to harness that spirit by spending a lot of time exploring demos and finding nuance in the material. The natural ebb and flow of Tigers Jaw has seen members come and go; now, Ben Walsh (vocals/guitar) and Brianna Collins (vocals/keyboards), who released 2017's spin as a twosome, are joined by Teddy Roberts (drums) and Colin Gorman (bass). When the band is finally able to play these songs live, expect them to reverberate with richness and complexity. – Michelle Bruton
---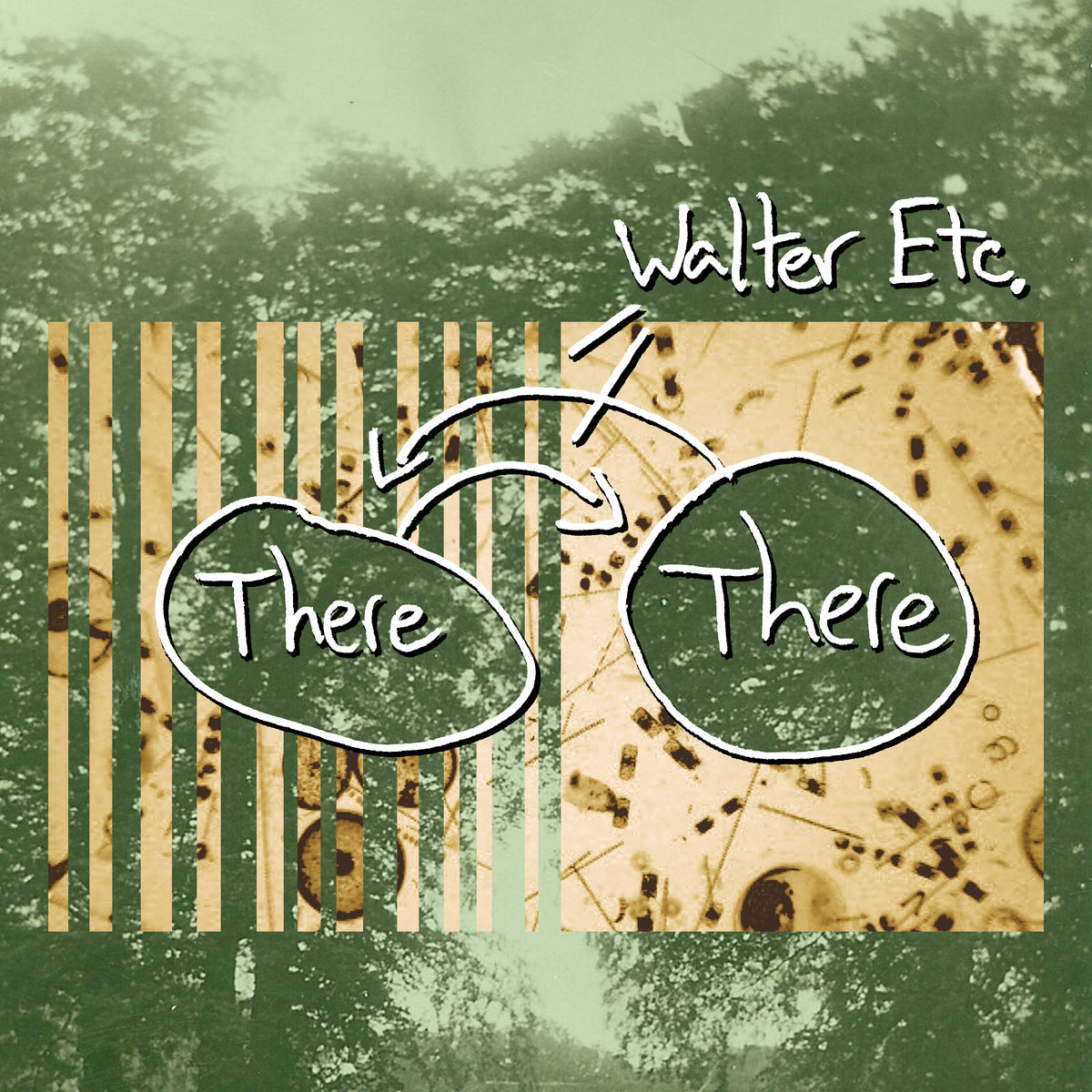 Walter, Etc. – There There 
Walter, Etc.—the project of songwriter Dustin Hayes—released a standout 2020 record with Dark Comedy Performance Piece of My Life, and now has topped that release a year later with There There. An album that's recorded so it sounds like you're sitting around a campfire with the group, There There is a stream-of-conscious snapshot of the early-thirties millennial life. The songs are wordy, but not overly dense, leading to new revelations and appreciation every time you catch a line for the first time. "My brother keeps on about Q / and how there's several enemies at home / my sister had a dream of the Soviet Union /and now she's shouting through a megaphone" stands out on "Me vs. The Algorithm," as does the echoing of "she got bangs, and I got sober" with "she cut her bangs, and I cut a record" on "This Machine Used to Kill Fascists." There There is an understated triumph that seems to get better with every listen. – Aaron Eisenreich
---
Waterparks – Greatest Hits 
Naming a new piece of work Greatest Hits isn't something every band can pull off but I can't find a title that's more fitting than this. It's ambitious, chaotic, and intense while being instantly memorable and purposefully cohesive. In between the lush dreamscapes of Crying Over It All, Numb's sudden breakdown, and the absolutely packed to the brim verses of See You In The Future lies the emotional vulnerability that anyone can connect with – even within it's ultra-specific moments. Fittingly released on 300ent, being the only band on a primarily hip-hop label, Waterparks has created an energetic genre-blend ranging from synth-filled pop to guitar heavy experimental rock that only happens when a band makes exactly what they want. – Lindsy Carrasquillo
---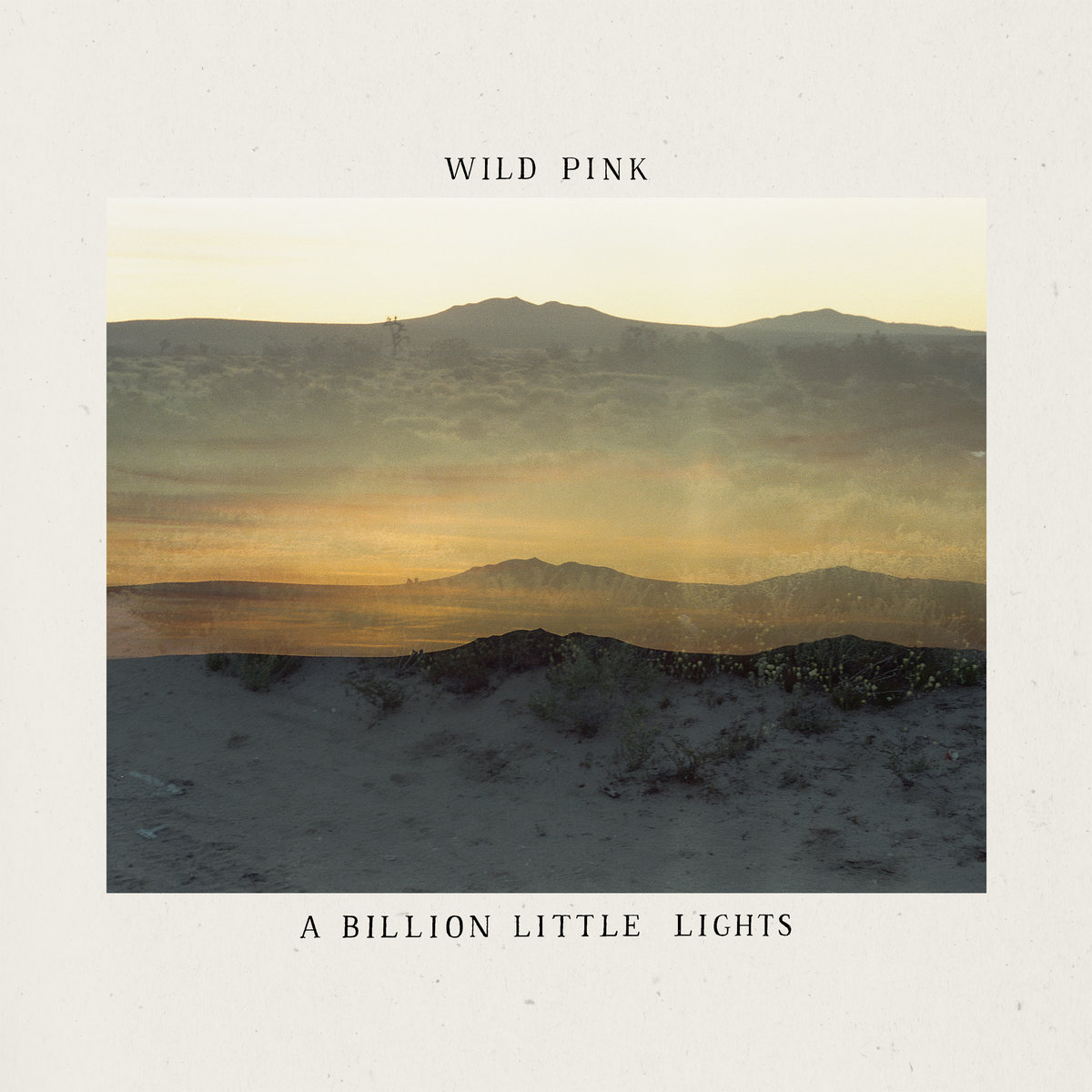 Wild Pink – A Billion Little Lights
A Billion Little Lights is not only one of the year's most sprawling and ambitious records, it's also one of the best point-blank. It's the kind of record that finds Wild Pink leveling up in a big way without sacrificing any of the things that made their music so special in the first place. Featuring lush arrangements where pedal-steel guitar sits comfortably next to shimmering synths, tracks like "Family Friends" and "The Shining But Tropical" are maximalist earworms reminiscent of a bygone era of indie rock. Beneath the album's shiny exterior lies it's greatest strength, songwriter John Ross who has the uncanny ability to write songs that are as funny as they are poignant, and A Billion Little Lights is proof that there's no limit to how far this band can go. – Michael Brooks
---
 – PREVIOUS PAGE – NEXT PAGE –
PAGE 1 / PAGE 2
---
THE PLAYLIST VERSION
---
The Alternative is ad-free and 100% supported by our readers. If you'd like to help us produce more content and promote more great new music, please consider donating to our Patreon page, which also allows you to receive sweet perks like free albums and The Alternative merch.