The Alternative's 50 Top Records of 2021 (page 2)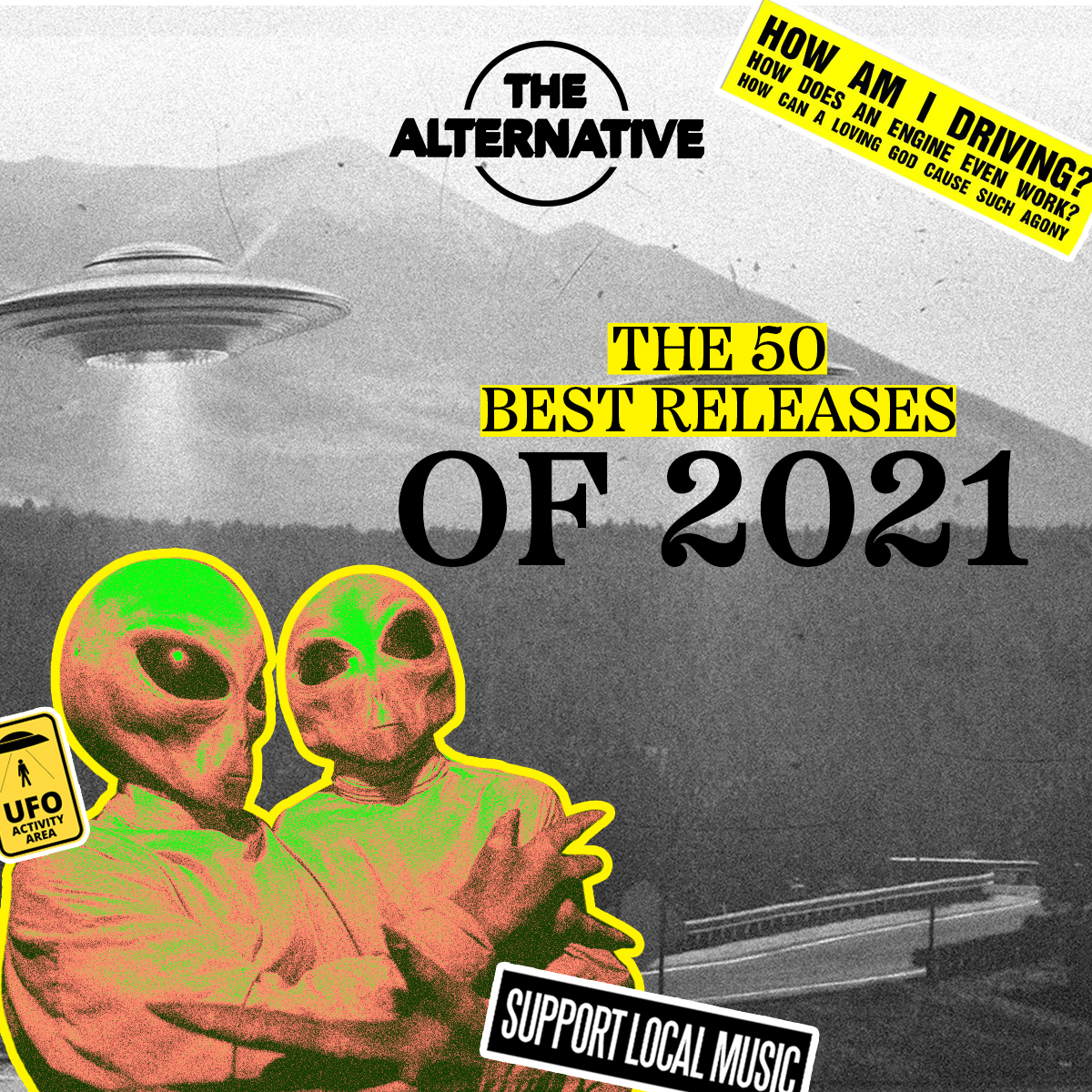 ---
PAGE 1 (#50 – #26) – PAGE 2 (#25 – #6) – PAGE 3 (#5 – #1 + Playlist & Award Winners)
---
25. Illuminati Hotties — Let Me Do One More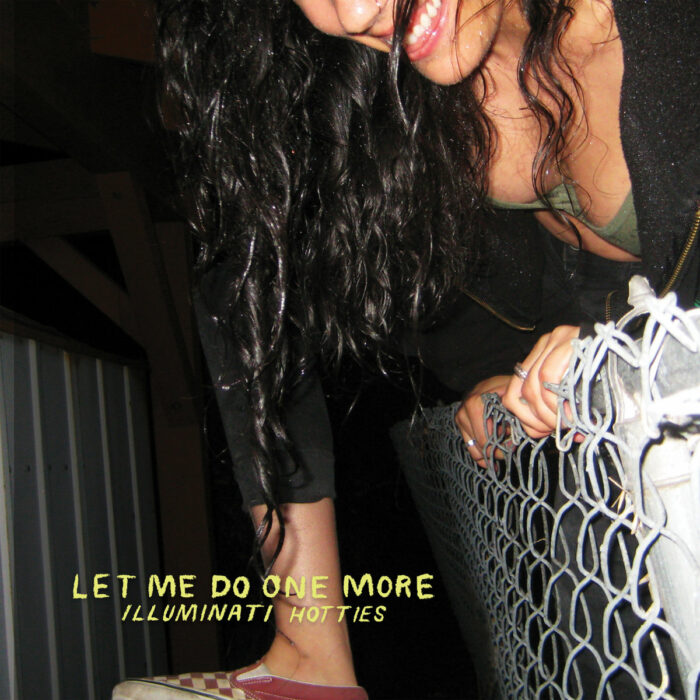 This is the one we've been waiting for. After a frustrating year of navigating her way out of a recording contract, Sarah Tudzin finally released Illuminati Hotties' sophomore LP Let Me Do One More. Written before the FREE I.H.: This Is Not The One You've Been Waiting For mixtape, the album is a successful bridge between the two releases — managing to be both full of snarky one-liners and raw emotion at the same time. Let Me Do One More swings for the fences immediately, opening with "Pool Hopping" and lead single "MMMOOOAAAAAYAYA," shouting snide phrases like "Text me, touch me, call me Daddy" so loudly it will stick in your brain for days on end. Tudzin's sharp production skills allow the track sequencing to flow seamlessly between punk rock scorchers and quieter, poignant tracks— "Threatening Each Other RE: Capitalism" is a lyrical highlight, managing to weave through insecurity, guilt, and late-stage capitalism even without a clear structure. The album packs an emotional one-two punch as you ride the waves of the highest highs and the lowest lows — there's truly nothing like it in the pop and punk landscape right now. —Madison Van Houten
---
24. Cloud Nothings — The Shadow I Remember
The consistency that Cloud Nothings has demonstrated throughout their seven-album catalog has been remarkable—not to mention a gift for fans who have always appreciated their sometimes-catchy, sometimes-abrasive post-punk sound. But knowing their sound hasn't kept Cloud Nothings from coloring outside the lines a bit, and that's present here too, with two tracks featuring piano—the New Pornographers-esque "Nothing Without You" and "Oslo"—some mathy arrangements, and synths, all anchored by a pleasant fuzz. The latest excellent addition by foursome vocalist Dylan Baldi, drummer Jayson Gerycz, bassist TJ Duke and guitarist Chris Brown is a comforting salve in an increasingly unpredictable world. —Michelle Bruton
---
23. Rosie Tucker — Sucker Supreme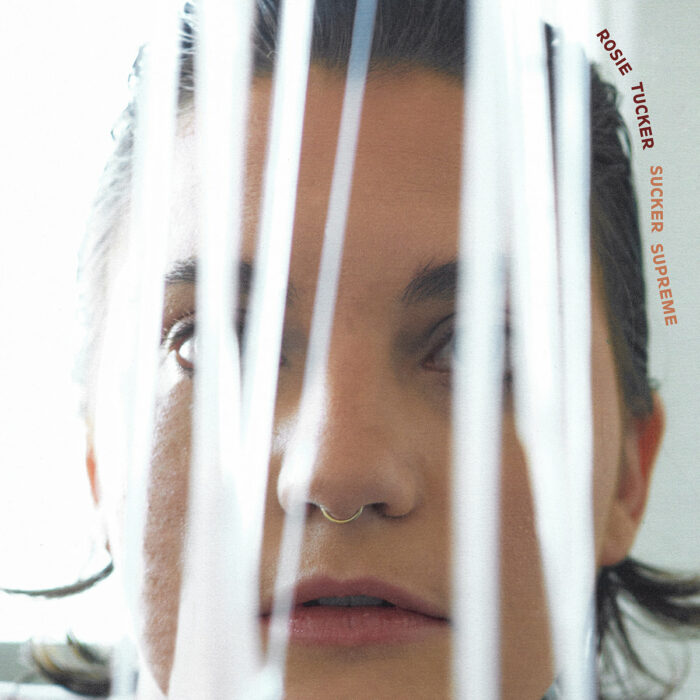 Everytime I hear a Rosie Tucker song, I am stunned by how easily they tear back the fancy paper we wrap around our lives and dig out all the mundane day-to-day stuff we hide, dusting it off to show us how much it shines. "You got money stress, so I pick up the check. I check my balance as I lean to one side" they sing in "Ambrosia," and I am thrown back into the restaurants where I have done that exact move. In "Habanero" Tucker talks about feeling the heat of a pepper in their jaw and I almost clench mine, the memory of the last time I ate something spicy running down my throat. The way Tucker's voice slides through the fuzz of "Peach Pit," the oooooooos in Habenero after "I need you," and the twinkle of keys in the bedroom performance of "Clinic Poem" all illuminate Tucker as artist who finds magic in the minutia, and this album turns those tiny moments into pinpoints of light that glow big in their hands. —Jami Fowler
---
22. Origami Angel — GAMI GANG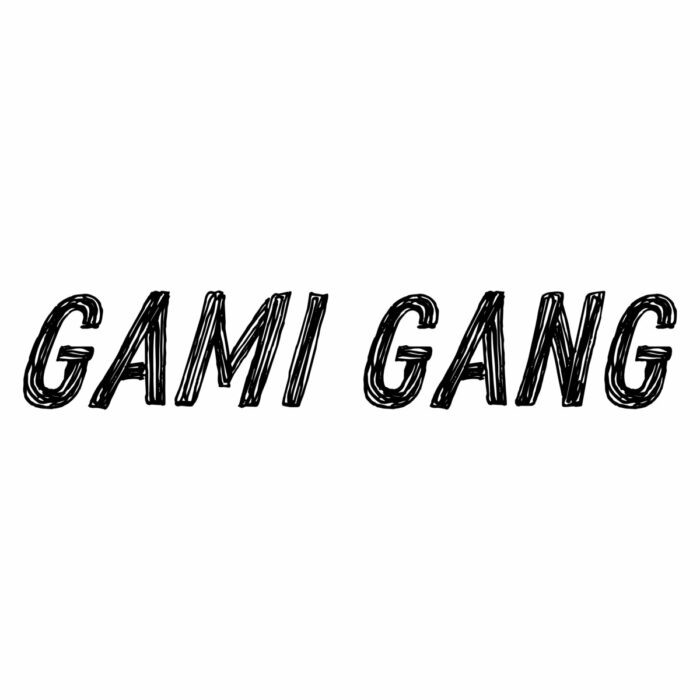 Over the past year, I've managed to convert a few people that are generally out of the loop of the independent music scene into full-fledged Origami Angel stans. How could you not love GAMI GANG? The band's sophomore effort is bursting at the seams with their trademark infectious energy and positive attitude—it's 2019's Somewhere City turned up to eleven. It's clear that guitarist Ryland Healy and drummer Pat Doherty were incredibly dialed into each other on this record; everything's just a little bit tighter, louder, and sharper, especially on the soaring "Möbius Chicken Strip" and "Noah Fence." The first half of the double album is distinctly brighter, dreaming of future love and reaffirming their self-confidence as they rip through tracks at a breakneck pace.   The second half of the album shifts to something a bit more reflective, transitioning into "Bossa Nova Corps/Kno U", two of my personal favorite tracks from the band. "Motherf*cking Gami Gang," indeed. —Madison Van Houten
---
21. Mannequin Pussy — Perfect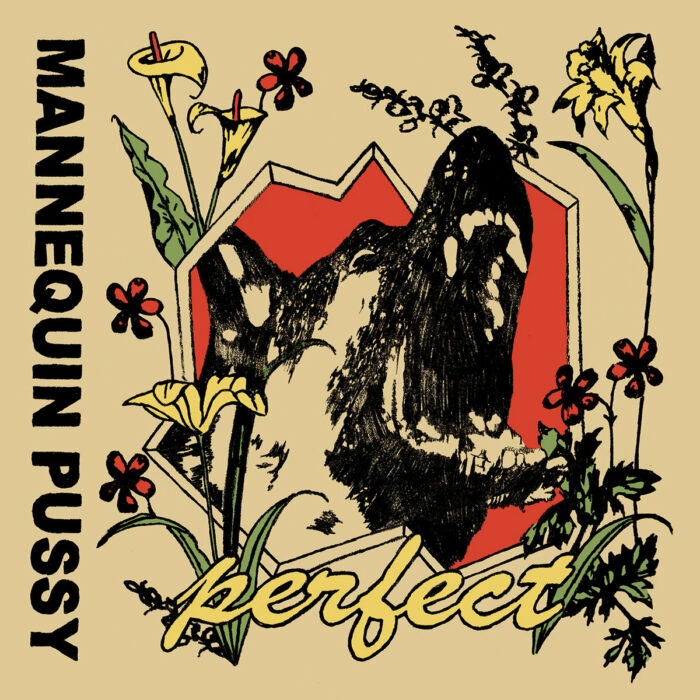 2021 was a year of growth for Mannequin Pussy. After all, not many groups can say that their music got covered by a fictional actor-band on an HBO crime show (that's Mare of Easttown, for those who might have missed Kate Winslet's Philadelphia vape-fest). Written in only two days and released after the band announced the departure of founding MP guitarist Thanasi Paul, Perfect is a precisely wired explosive device of an EP that engages with heartbreak, the hypnotic pull of social media, and the infuriating repetition of state-sanctioned violence against Black people. Paranoid tension erupts into chaos, then relaxes into sweet weariness over the course of the five tracks. Lead singer Marisa Dabice's vocals are incredible: a searing howl one minute, a longing whisper the next. The most striking element on the record is the halting, maniacal laughter Dabice dissolves into after singing "Don't you think I'm perfect / The way I dance for you?" on the relentless title track—it's the laughter of someone who's been pushed to the brink, someone who is about to take a few liberties with the strict choreography they've been taught. —Molly Mary O'Brien
---
20. Pinkshift – Saccharine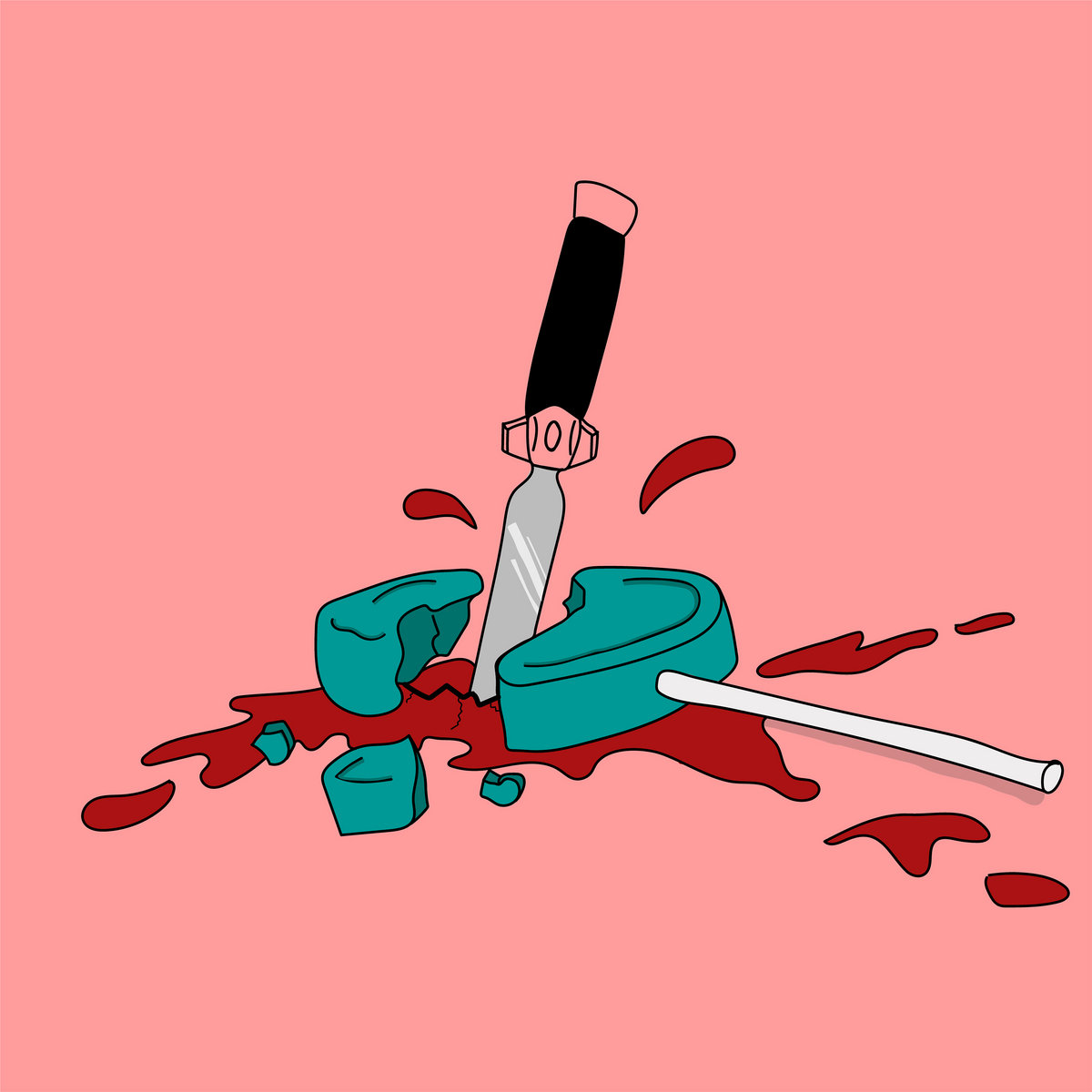 On Saccharine, Pinkshift debuted a sound that ears across the scene have sought after for years. Unapologetic and loaded, the Baltimore band landed with an intensity and honesty that helped make their album indisputably powerful and raw. Songs like "i'm gonna tell my therapist on you" quickly became undoubtable anthems for thousands of indie pop punks. Saccharine takes all of what Pinkshift has crafted in their singles and elevates them into a package that showcases their essence: unapologetic empowerment (and repeatedly seizing it). Every riff tucked into "On Thin Ice" screams power and pushing back, which just fuels the rush of the EP as a whole. "Toro" combines all that makes Pinkshift such a perfect band: heavy rushes that are just so perfectly designed to scream in a pit, along with swaying breakdowns that feel mesmerizing. Pinkshift is the epitome of vigorous energy and impact, and the importance of seizing every moment.—Amanda Starling
---
19. Alien Boy — Don't Know What I Am
There are many reasons I'm grateful to be a resident of Portland, OR: the food, the bars, the proximity to both the mountains and the beach, the mild winters, the endless sunshine of summer days where the sun doesn't set until almost 10 pm. But above all, I'm grateful for the incredible music scene that has allowed me to see Alien Boy as often as I have. I attended the Don't Know What I Am release show and, the next day, saw Alien Boy play an equally ecstatic set on a generator-powered plywood stage set up on a strip of beach hidden behind an industrial warehouse (affectionately dubbed Anarchy Beach). Having the opportunity to see the new songs live has given me this piece of perspective: this album—the best songs Alien Boy has ever released—needs to be listened to LOUD. I've had several friends listen to the album and tell me they liked it fine, so I cranked the volume and made them listen to it again. And they got it then. It's indie rock imbued with the raw emotiveness of Jawbreaker and blanketed in the hazy, warped chorus effects of shoegaze. The lyrics are heart-on-sleeve stuff that is both searing and soaring. See: the Jawbreaker-referencing "Ache # 2" that flips the source material's lyrics into an understated but even more gutwrenching chorus—"'Ache' said it all / The ones I love are spread so far apart / on the map and in my heart / Yeah, I'm dumb." The repetition of "In the way I always wanted" in "Dear Nora" becomes a rallying cry, a lament, and an ecstatic celebration all at once. "The Way I Feel" builds up so much steam that when the first chorus hits entirely as an instrumental, it feels imbued with exactly as much yearning and nostalgia as any of the lyrics. The album is a triumph of the emo spirit, and a guitar rock record that—at the risk of repeating myself—absolutely must be listened to at maximum volume. It's the soundtrack to turning off your phone and contemplating love and love lost. Don't Know What I Am is both the perfect soundtrack to being seventeen and to being a decade past, looking back at seventeen. – Keegan Bradford
---
18. The World is a Beautiful Place & I Am No Longer Afraid to Die — Illusory Walls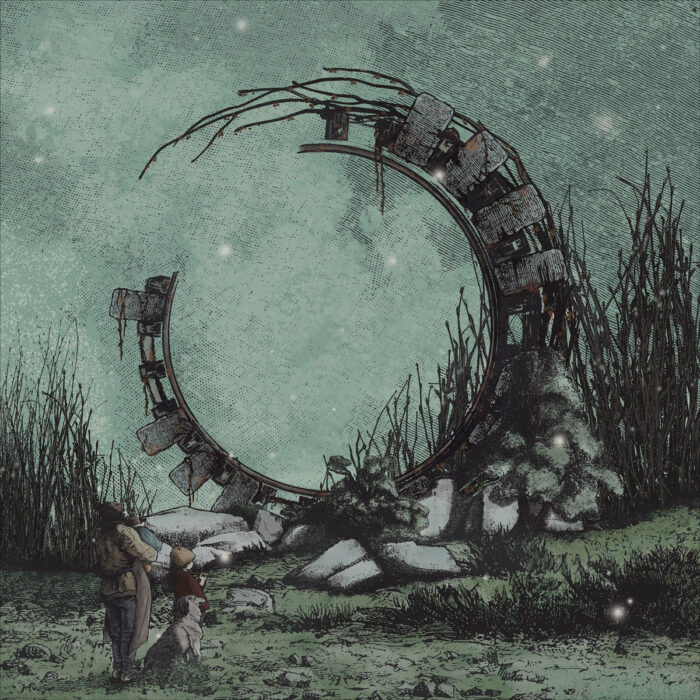 If you were starting to wonder whether or not The World is a Beautiful Place & I Am No Longer Afraid to Die were ready to call it quits following the release of Always Foreign back in 2017, you're not alone. After four long years, Illusory Walls would have felt like a crowning achievement by sheer virtue of existing, but it does so much more than that—a sprawling prog-rock opus just shy of the 71 minute mark, Illusory Walls is as good (if not better) than anything else in their entire discography. It's one hell of a ride even before you get to the towering one-two punch of "Infinite Josh" and "Fewer Afraid" but when you finally do, it's unlike anything else. Featuring some of their heaviest music to date, Illusory Walls almost feels like a reintroduction to the band, as well as a reminder that they're not done yet.—Michael Brooks
---
17. Another Michael — New Music and Big Pop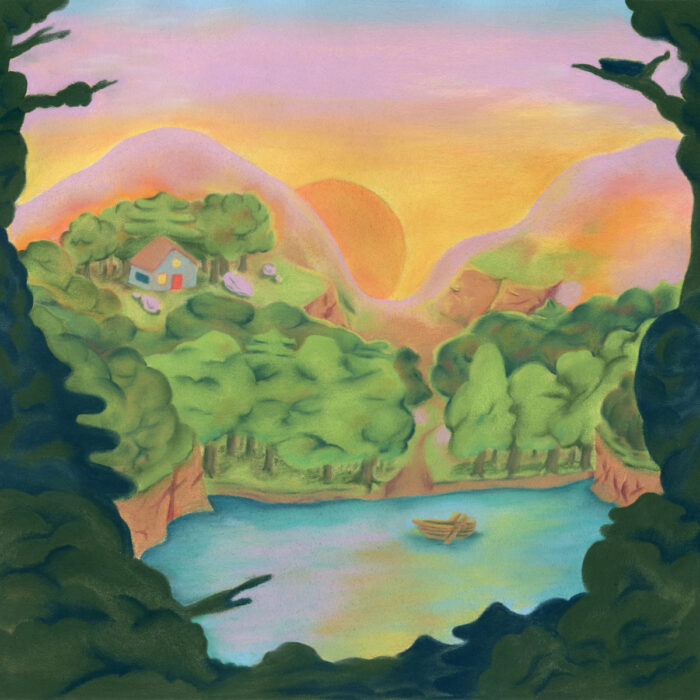 The album cover for Another Michael's New Music and Big Pop is full of color and texture, and the sound matches the artwork. Shades of '70s songwriters like Joni Mitchell, James Taylor, and Todd Rundgren are there, but the biggest brush strokes are the band's own. Michael Doherty's crystal-clear falsetto flows through the songs like water, the harmonies, strings, and synths of his bandmates/roommates braiding around it in pastels. The band's bond is best seen in the video for "Big Pop," but you can hear it through the whole album from the soaring "I Know You're Wrong" to the gentle spirit of "Hone." On the opener "New Music" Doherty sings "I need to get my headphones on / just thinking about the long pause after it's gone," and this is exactly what this album makes me want to do. —Jami Fowler
---
16. Save Face — Another Kill For The Highlight Reel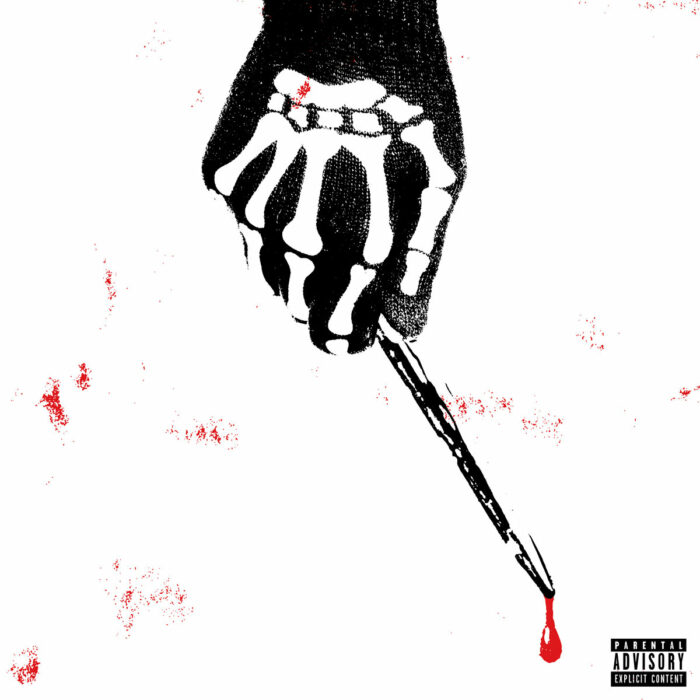 Nailing the art of reinvention, Another Kill For the Highlight Reel finds Save Face at its best. Taking cues from other New Jersey-born acts like Thursday and My Chemical Romance, they've fully leaned into theatrics while trying to navigate mortality and what it means when you've kept yourself alive at the end of it all. Songs like "Sharpen Your Teeth" and "GLITTER" have instantly catchy hooks while tracks like "A Song For Your Futile Heart" and "Please Murder Me" change in pace to showcase their heartfelt lyrics during quiet moments. It's ultimately a lesson in finding your voice and not being afraid to dig into haunting thoughts to do so. – Lindsy Carrasquillo
---
15. Every Time I Die — Radical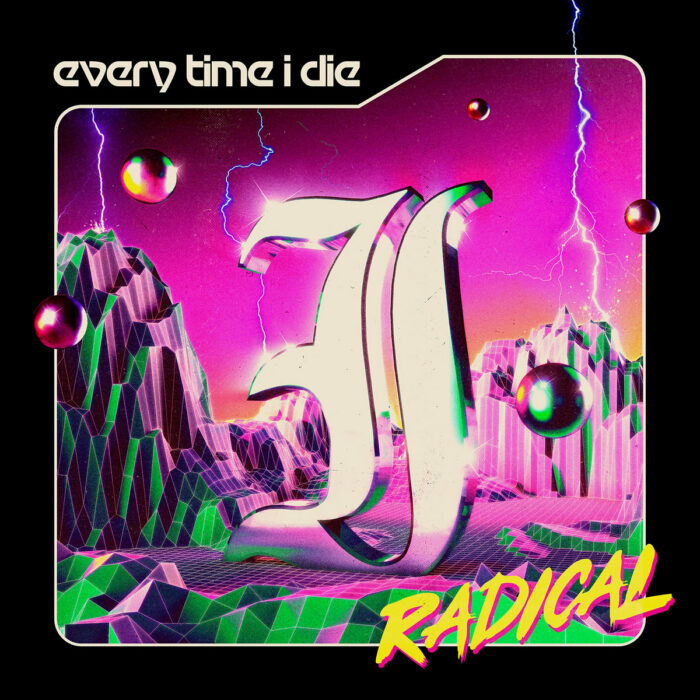 A wise person once said, "Timing is everything." Welp, Radical is the perfect album to follow the dumpster fire that was 2020, coming four years after ETID's last studio release. This album is a metaphorical molotov cocktail to the trauma and sadness of life in America over the last four years. An ode to years both desperate and maddening, ETID lyrically have you covered with lines like, "Talk to your mother, these are desperate times. Dance with your lover, these are desperate times," "The world made us sick, how can it heal us?," and "Love is not a virtue when you're a lying piece of shit! You're a soulless hypocrite." Sure, there have been several great albums that embody the emotional weight of modern life (aka the upside down), but few have rendered the anger, the anxiety, the helplessness as brush, with the music atop to light the match. Radical isn't just forest fires and pipe bombs though—this album manages to be ETID's most musically diverse yet. A cameo from Andy Hull makes for the most beautifully melodic song to date on "Thing With Feathers." Radical is a pivotal release for the metalcore pioneers that continue to thrive while many of their peers have long since fizzled out.  —Tyler Holland 
---
14. One Step Closer — This Place You Know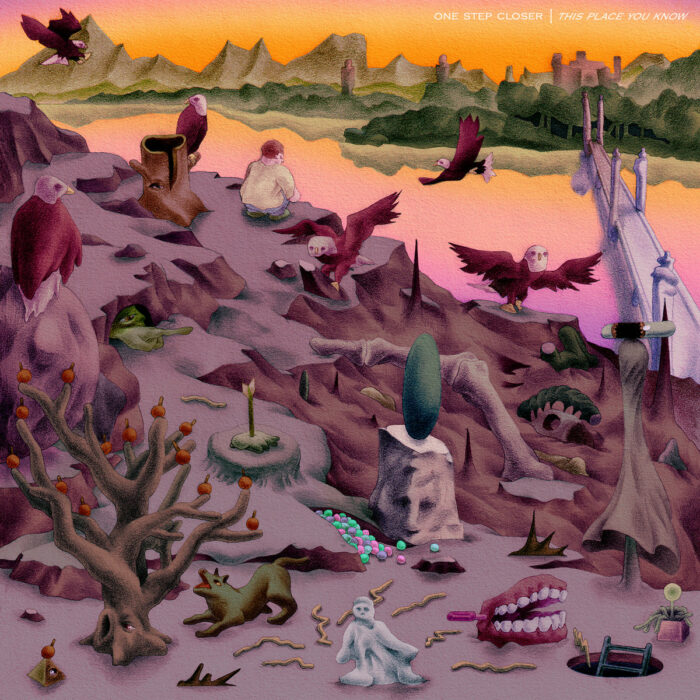 One Step Closer's debut LP This Place You Know is a prime example of unrestrictive hardcore. For their debut, One Step Closer showcase their excellent songwriting abilities and put their stamp on their unique sound. With influences of emo infused into the lyrics and the guitar tone, the band bring forward a sound reminiscent of 90's hardcore and emo-core. Yet in the context of where hardcore is in 2021, the band recognizes this and pushes themselves further in their songwriting to create a cohesive and at times narrative tale of their emotional well-being in a time where uncertainty can cause turmoil. It is promising to see a band like One Step Closer go all in and come out with a standout record that feels of the times. —Sarah Knoll
---
13. Lucy Dacus — Home Video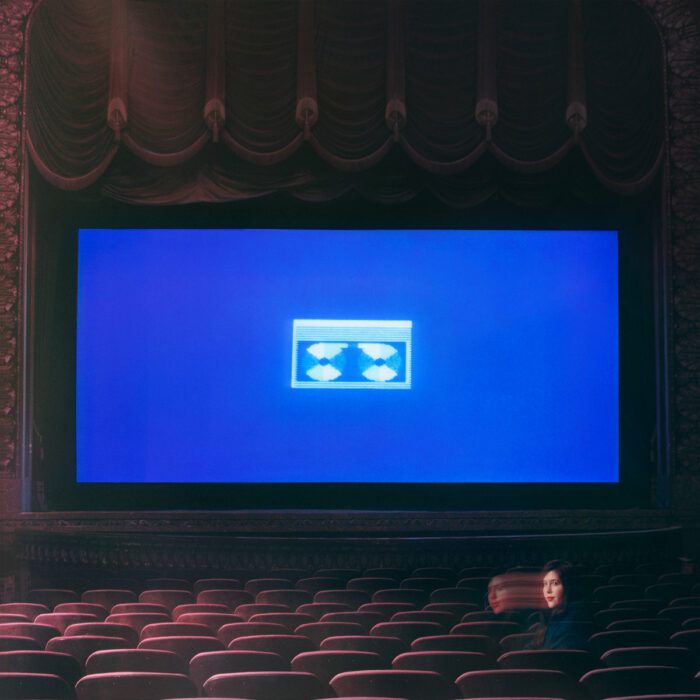 Since discovering 2016's No Burden, Lucy Dacus has long been a favorite songwriter of mine with her ability to perfectly illustrate specific moments in time through humor and careful introspection. Now two albums later, Home Video is an encapsulation of exactly what the title suggests, reliving your youth through a new lens while not getting stuck on the choices you wish you made differently. After all, as the album state's in its closing track, "nothing worse could happen now".  Navigating things like faith, early heartbreak, and quiet anger, listening to Home Video is like having a heart-to-heart with a friend that ends in you knowing the most intimate and true version of them. – Lindsy Carrasquillo
---
12. Kississippi — Mood Ring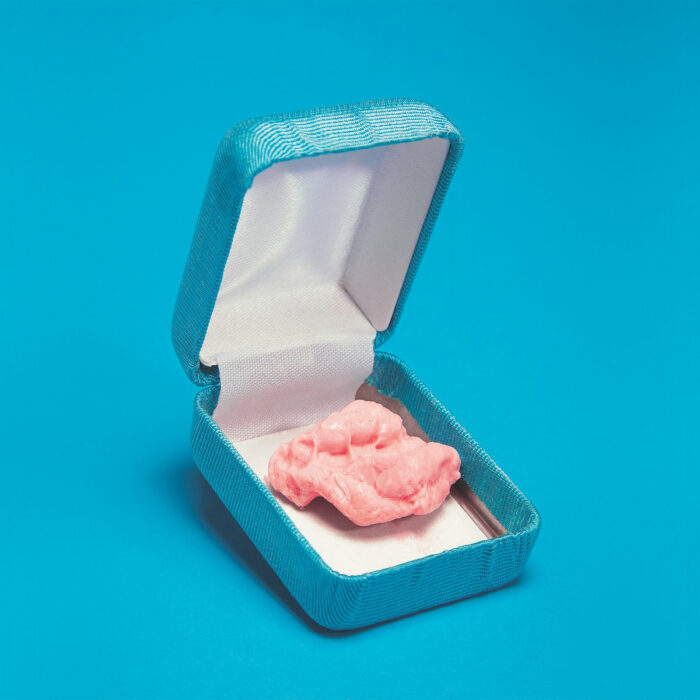 "I've been thinking about it recently, and it's the first time that I've really come to terms with the fact that I was holding myself back a little bit," Zoe Reynolds of Kississippi told me last year, ahead of the release of her new album, Mood Ring. "I feel like I finally found my voice on this shit." Indeed, the sparkly and effervescent Mood Ring sees Reynolds shedding the emo remnants of her first LP, Sunset Blush, that didn't feel true to her anymore and embracing her desire to be a pop heavyweight. Bops like "We're So In Tune" and "Around Your Room" are as catchy and bubbly as any Taylor Swift single, while "Big Dipper" proves Reynolds didn't lose her knack for writing melancholy ballads that stab you in the heart. —Michelle Bruton
---
11. The Armed — ULTRAPOP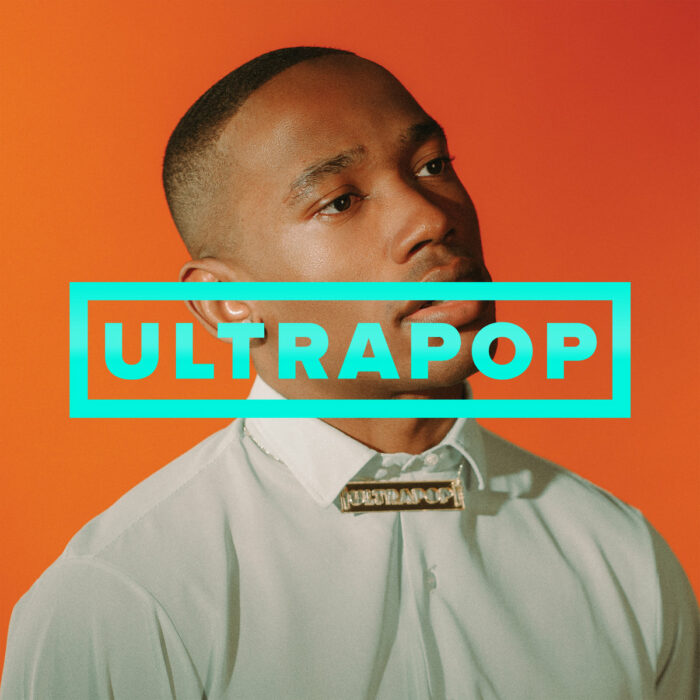 Hearing the first song off of Detroit, MI punk collective's new record Ultrapop (look, I've seen about a thousand different words used to describe whatever the f*ck the Armed are at this point so we're going with "collective" and sticking with it because the ancillary press around the Armed's antics is an entire feature in and of itself), you'd be hard-pressed to find a better intro to the maximalist, dystopian-esque wave of noise they were about to throw at you. I thought it sounded like if the movie Fern Gully was soundtracked by a 90's-era Trent Reznor. I digress. Ultrapop is the ultimate lesson in creating beauty out of a sense of being blissfully unhinged. In releasing this record to the lesser-knowing public, it makes sense that the Armed would lead off with "All Futures," potentially their catchiest track to date…only to have the rest of the record absolutely pummel the listener in the face. Blasts of screams, glitchy keys, generally weird-as-f*ck riffs (in a good way), and drums that could only come from someone who guested for Converge for a run of shows (shout out to Urian Hackney who holds this whole thing DOWN), somehow, SOMEHOW make Ultrapop one of the most accessible, and still brutal releases of 2021.
---
10. Foxing — Draw Down The Moon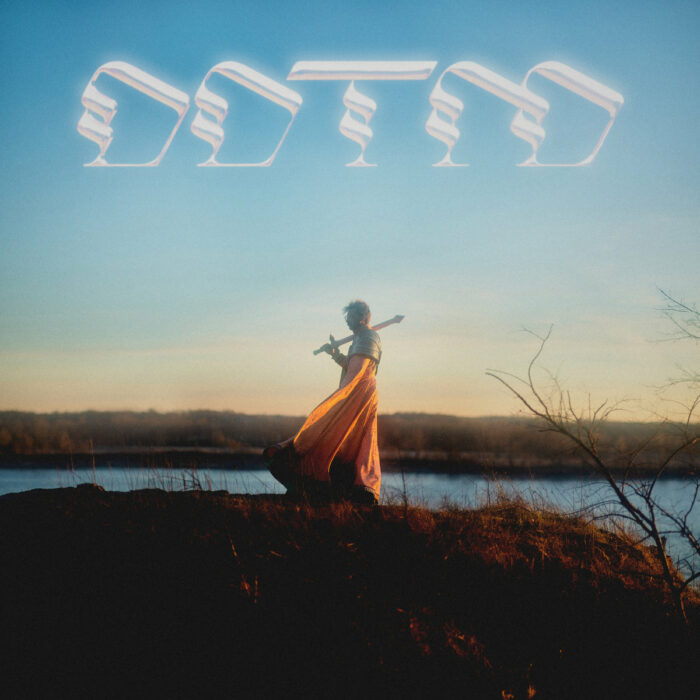 If 2018's massive Nearer My God sought to show that Foxing were capable of anything, then Draw Down The Moon sees the St. Louis band narrowing their focus for a sharp, concise set of songs that continually aim for bigger, more bombastic indie-pop heights. The most exciting moments on Draw Down The Moon have the effect of an especially bright light show, so thrilling and explosive that it feels wrong to look directly into it. Take "Beacons," for example, which builds toward a clamorous and soulful chorus that matches the sense of wonder it pronounces— "for the first time, I felt alive." Later, "If I Believed in Love" makes use of a sharp quiet/loud dynamic to achieve a surprising intensity that leaves a mark. With a wealth of booming hooks and no shortage of dramatic tricks, Draw Down The Moon is a testament to Foxing's project of grandiosity. –Jordan Walsh
---
9. Home is Where — I Became Birds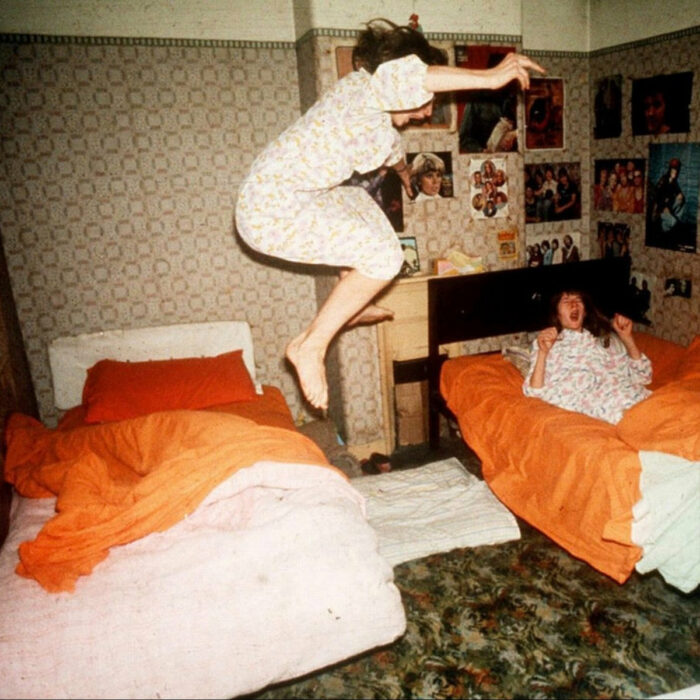 There's a moment on Home Is Where's "Assisted Harakiri" where the band drops out except for the bass, as vocalist Brandon MacDonald repeats the last line of "the atmospheres are held by meathooks / now she lays there like a bible in a hotel drawer," leaving a brief pause before slingshotting back into one last frantic emo-inspired run topped with harmonica. It's one of the most arresting moments I heard on a record in 2021. I Became Birds, the Florida band's debut full-length, is a stunning blend of emo, folk, hardcore, indie, and punk, with a healthy dose of Neutral Milk Hotel-inspired flourishes. Musically, the record is strong enough to merit the response it's gotten, but it's MacDonald's lyrics that push Home Is Where into another realm, ranging from political ("how long has it been since a president got assassinated?") to surreal ("celestial tadpoles scatter sawdust for the disemboweled / severed heads haloed, mouths full of railroads"), with so much in between; it's definitely a record to listen to on repeat, absorbing more each time around. The fact that Home is Where packs all these sounds and lyrical ideas into such a short space is somewhat astounding—I Became Birds manages to feel like an expansive double album while clocking in at the runtime of your average Joyce Manor record. —Aaron Eisenreich
---
8. Indigo De Souza — Any Shape You Take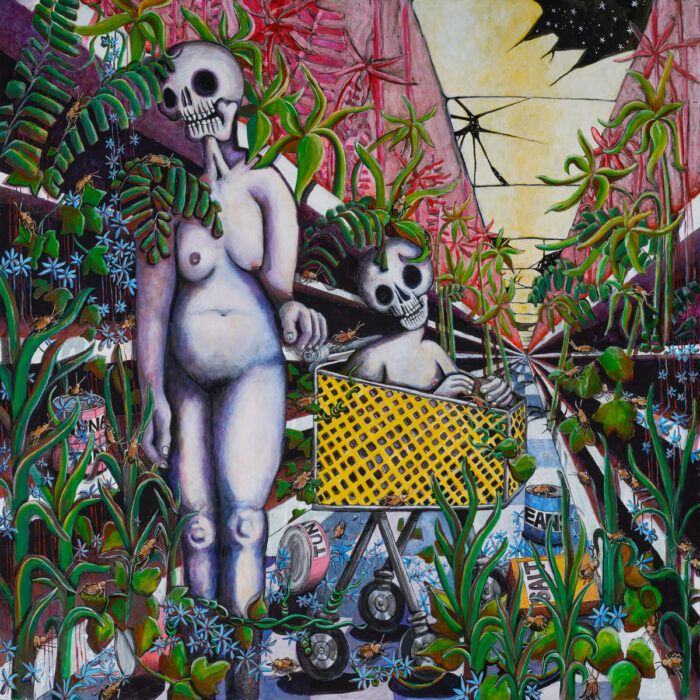 Any Shape You Take, on the surface, is a weighty record. A third of its song titles reference death, not to mention another called "Real Pain." One of them, "Die/Cry," finds Indigo De Souza declaring, "I wanna die before you die." But Any Shape You Take is a far easier listen than a cursory glance over the track list would suggest; opener "17" is saccharine electropop just dripping in autotune and begging for radioplay and "Hold U" is a pristine, immediately memorable indie pop banger with some of De Souza's most impressive vocal acrobatics. The 40 minutes that comprise Any Shape You Take are by turns fun jolts of indie rock energy and, indeed, affecting ballads, but all the while what stands out is De Souza's ability to make the entire thing feel necessary. The cathartic climax of "Bad Dream" wouldn't work if it wasn't preceded by four minutes of slowly building tension, but as is, it's the perfect turning point for the album. Before she belts out, "Please send help," De Souza sounds a bit like Mitski, and it isn't hard to imagine a future, only an LP or two down the road, where Indigo De Souza is spoken of with the same reverence as that indie rockstar, and it would be wholly deserved. —Zac Djamoos
---
7. Olivia Rodrigo — Sour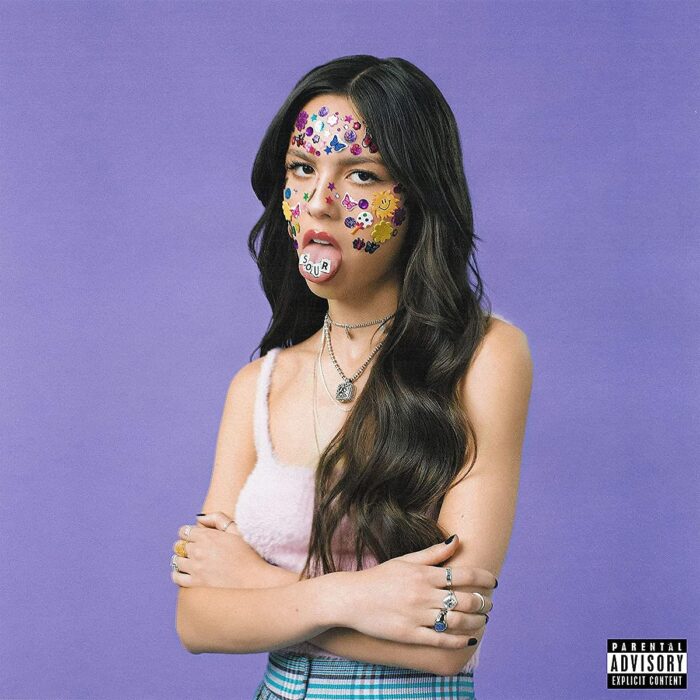 By no means is Olivia Rodrigo's breakout album Sour an indie record; Rodrigo's songs sound so great in part because she had an incredible amount of support recording, mixing, and mastering them. But to discount the impact of and sheer talent displayed on Rodrigo's astonishing debut because she had the backing of a major label is to engage in the kind of pop-music shaming that has always, frankly, been rooted in the industry's inherent misogyny and power structure. Rodrigo reminded us that guitar music doesn't belong exclusively to the realm of white men—and the person to bring it back to the forefront of the culture just may be an 18-year-old girl armed with an Epiphone Les Paul. —Michelle Bruton
---
6. Fiddlehead — Between the Richness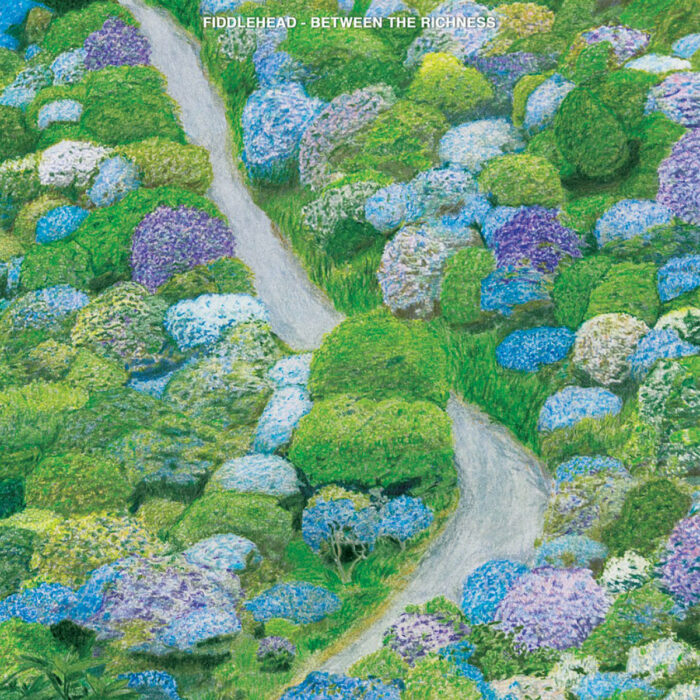 There is no singular way to cope with grief. To cope with growing up. To cope with feeling isolated and out of place. Fiddlehead's follow up to 2018's Springtime and Blind still has tinges of grief riddled throughout (the volcanic opening lyrics of "Grief Motif" alone, "forever fall apart") but singer Pat Flynn incorporates new ways to be constructive, move on with life, and invoke feelings of love, devotion, self-acceptance through his lyrics and delivery throughout the record. Between the Richness is decidedly a record about growth and coping. Anyone who's dealt with grief has inevitably understood that it's not a linear process, that life goes on after loss. Flynn and Fiddlehead have crafted cathartic run through seeing the good things in life ("Joyboy," "Loverman," "Million Times"), self-preservation ("Get My Mind Right"), while still bookending the record with the inevitable grief that comes with loss and how it colors every aspect of our outlook ("Grief Motif"/"The Years," "Heart To Heart"). Somehow, unthinkably, finding beauty and understanding in unthinkable loss, in knowing that what's gone will forever hold a piece of you comes as the ultimate lesson in one of the best post-hardcore records in recent memory.
---
PAGE 1 (#50 – #26) – PAGE 2 (#25 – #6) – PAGE 3 (#5 – #1 + Playlist & Award Winners)
---
The Alternative is ad-free and 100% supported by our readers. If you'd like to help us produce more content and promote more great new music, please consider donating to our Patreon page, which also allows you to receive sweet perks like free albums and The Alternative merch.