The Alt's Top 50 Albums of 2022 (Page 2)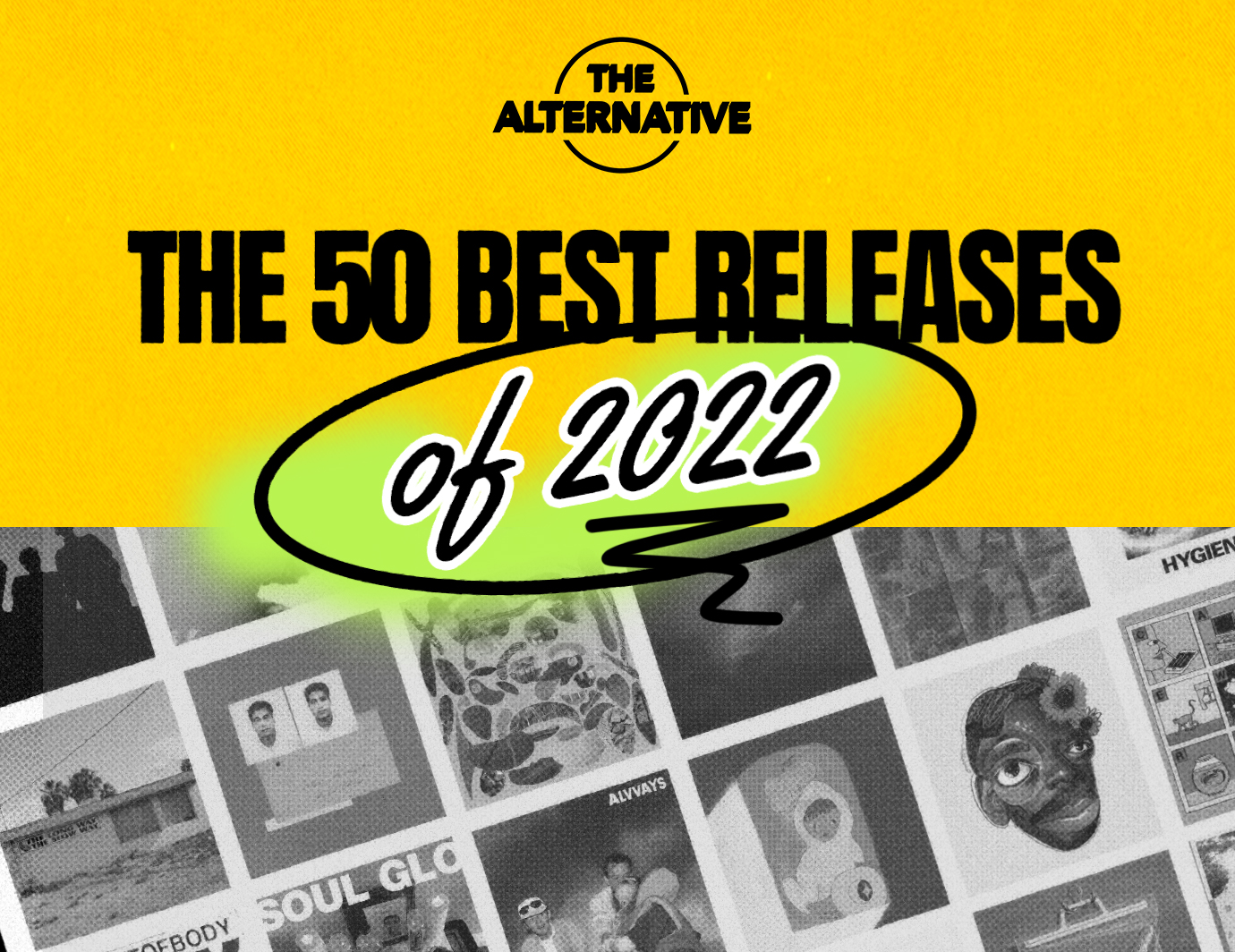 ---
---
PAGE 1 (#50 – #31) – PAGE 2 (#30 – #11) – PAGE 3 (#10 – #1 + Playlist & Award Winners)
---
30. A Will Away – Stew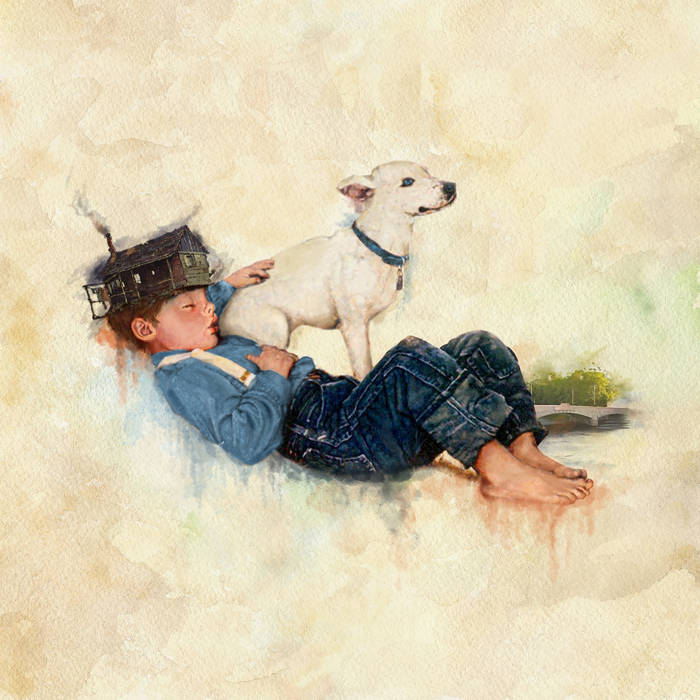 I could write about Stew a million more times because there's just that many layers to the album. The production is stellar. The vocal deliveries are on point across every track. The pedal mastery gives a variance in guitar tone that's always appropriate, whether it's a driven, theatrical lead, or a washy and warm rhythm strum. The combined feelings of nostalgia and apprehension are commiserating in the "Golden Age America" theme of the record—there's comforting tension, like looking up at a falling bomb through the crystal chandelier of a decadent and perfectly heated hotel lobby right after someone takes your bags and hands you a drink on a silver platter. —Luciano Ferrara
---
29. Wild Pink – ILYSM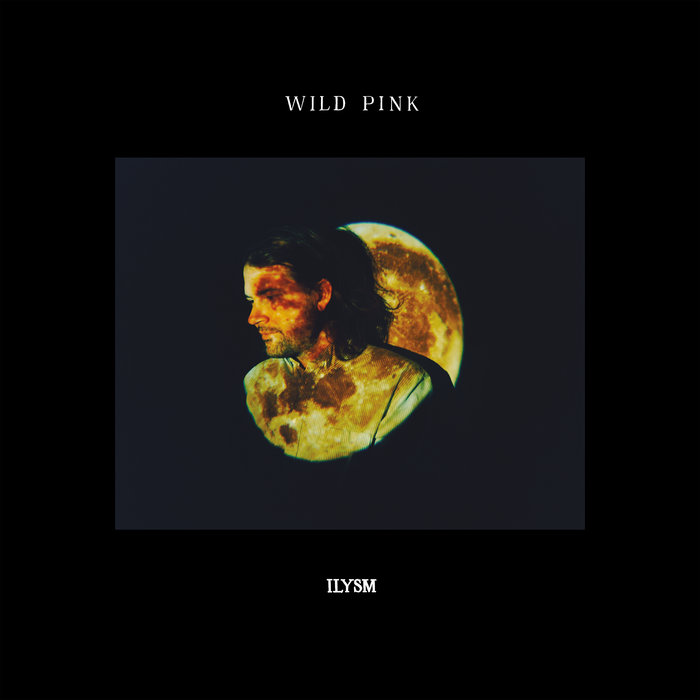 On Wild Pink's fourth LP ILYSM, John Ross turns his gaze outward. He considers the Bosnian War as deeply as he does the sight of a frightened dog before coming to the conclusion that, on a cosmic level, it's all the same. Ross' exploration of human—and nonhuman—suffering is all set against a backdrop of ambient folk rock, and his conclusion is as simple as it is moving: "I just need to act like the person I want to be." —Zac Djamoos
---
28. Valleyheart – Heal My Head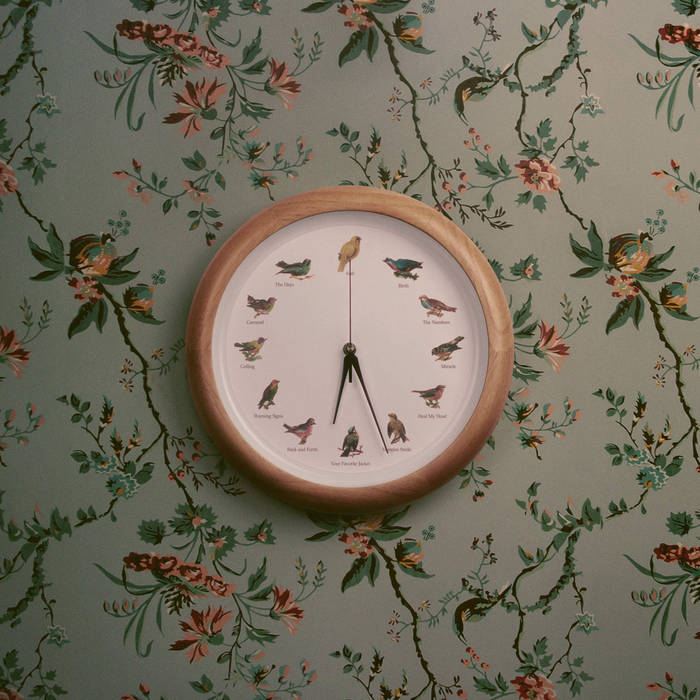 During the four years between Valleyheart's debut LP Everyone I've Ever Loved and their newest, Heal My Head, their audience inflated. New listeners would be surprised that Everyone wasn't as recent as they thought, while older fans would talk about it like it was a decade-old classic. This is likely because the band's style is such a strong blend of different rock affectations from across the last twenty years, and that strength is pushed further on Heal My Head. The vocal melodies are what really stick with me, but the musical composition is also very impressive. The tones are so cohesive, the emotion is consistent and suitable, and the play with time signatures in the title track is one of the coolest things I've heard all year. —Luciano Ferrara
---
27. Pedro The Lion – Havasu
Havasu is the second album from Pedro the Lion after Dave Bazan resurrected the project with the searing Phoenix in 2019, and like that album Havasu focuses on Bazan's childhood living in a particular place. Havasu is a much smaller affair than Phoenix, focusing on just one preteen year in Bazan's life, but this smallness allows for a close look at the seemingly minor turning points that cascade into major formative moments. Here, Bazan earnestly recounts the new schools and first crushes that speckle late pre-adolescence, his mid-40s vantage point allowing him to authentically untangle his lasting joys and sorrows. Hear for instance the mournful, droning "First Drum Set" come to life with a pounding heartbeat as Bazan recounts the story of his first time behind the kit. Or watch the sense of youthful injustice in "Don't Wanna Move" turn to a heavy kind of regret, a critical look at why we're pressured to become a certain kind of person when we have no power to contest—"Bred to believe, taught to obey / Heard the call & moved away / I prayed and cried and cried and prayed / Still pissed off, still in pain." Moments like these, with which Havasu is stuffed, make Bazan's exercise in recollection feel like a major breakthrough. —Jordan Walsh
---
26. King Gizzard & The Lizard Wizard – Ice, Death, Planets, Lungs, Mushrooms and Lava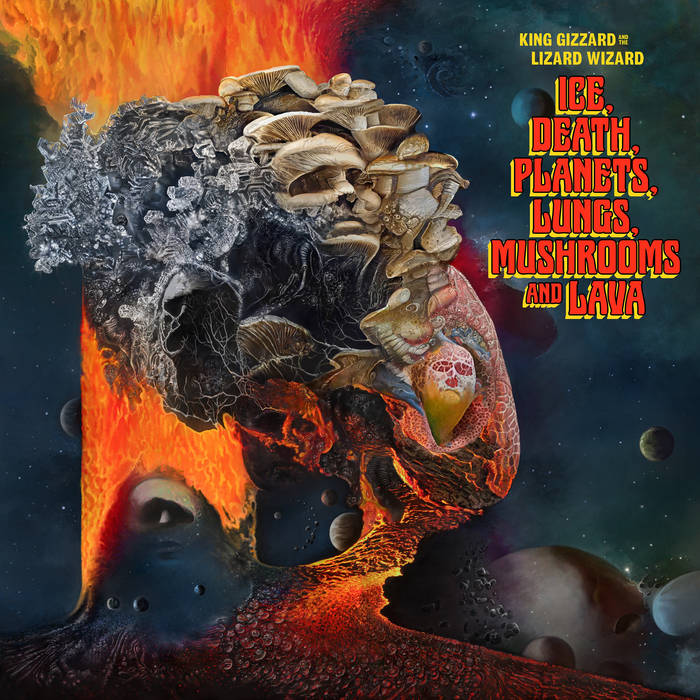 It's truly amazing what King Gizzard and the Lizard Wizard can accomplish in one year. Ice Death, Planets, Lungs, Mushrooms and Lava is the third in a series of 5 records they released in 2022, and it somehow manages to be a refreshing change of pace in their slew of album releases. Each track is an apocalyptic odyssey conceived through improvised jams, touching on everything from funk and jazz like on "Ice V" or dizzy stoner metal on the closer "Gliese 710." Although this is Gizz's 21st record, it proves they have a lot more gas left in the tank. —Nate Cross
---
25. Gang of Youths – angel in realtime.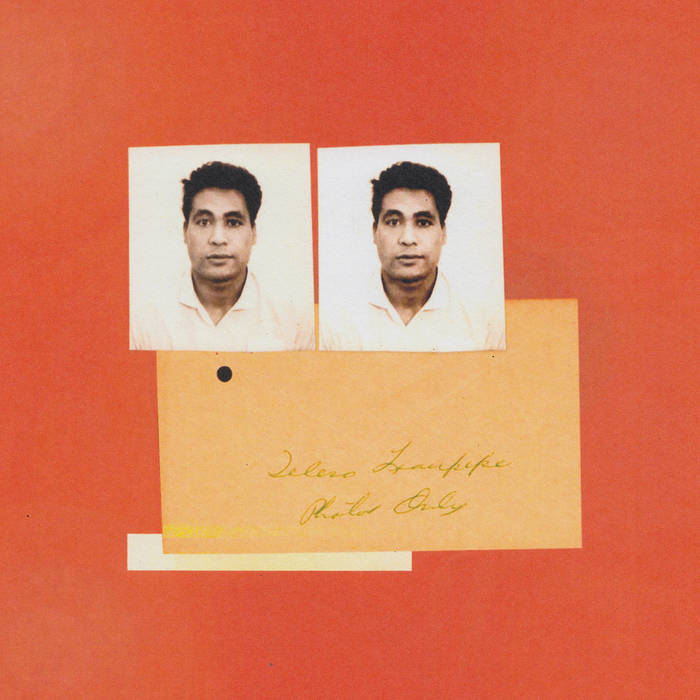 David Le'aupepe' took hold of his experience with heritage and his father, mixed it with the down-to-earth grandeur of Springsteenian rock and roll, and introduced a familiar but new sound to the world. There's serene recordings of chanting interwoven with understanding advice to a son, horns aplenty, orchestral swell, and incredibly confident vocals. angel in realtime. is a motivating and heartfelt experience. —Anne Hurban
---
24. Forests – Get In Losers, We're Going to Eternal Damnation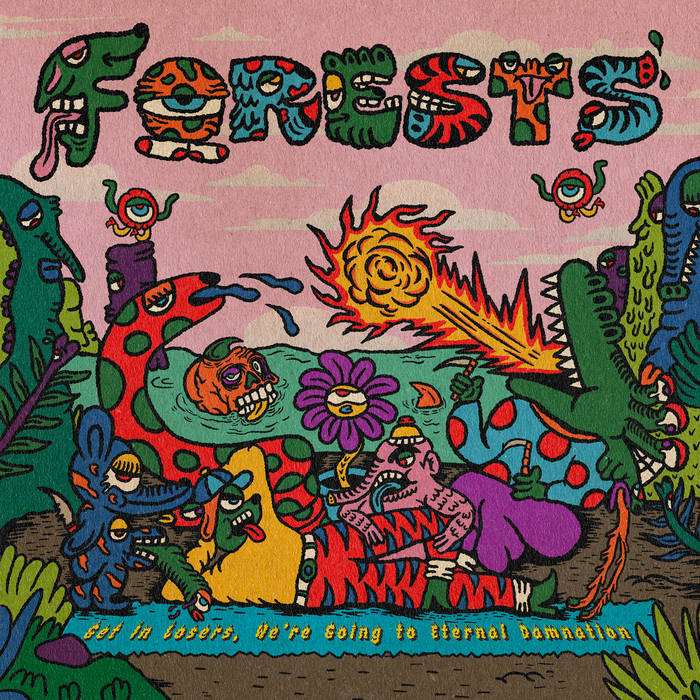 A wildly joyous record, Forests' Get In Losers, We're Going to Eternal Damnation set the standard for 2022 emo early on in the year. Almost every tune here has a stop-you-in-your-tracks moment—the riff leading to the breakdown in "Resting Peach Fuzz," the sappy-but-endearing ending of "I think about you, but I don't say it anymore / yet I still find you in my favorite songs" in "At the End of the Day It's Night," the blastoff of "cheers to the pain / we choose to hide / bad new beers / we chug it all" in "Jazz Ruined My Life"—making it impossible to pick a favorite track. With its mathy diversions, timely handclaps, and sugary sweet chorus of "every time you come around / you got me feeling lost and found / but this numbness suits me / more and more every day," "Snowball" could be the emo song of the year, if not for "Godspeedbaby!" a perfect track that kicks off with the line "you are a weapon of mass destruction / you're crushing my very soul," before leading to a catchy bass breakdown the grows into a singalong of "suffering is my favorite color / it looks good on you / but it looks better on me." Forests don't waste a single second here, ripping through the record in just over a half hour and packing Get In Losers with intricate and—more importantly—fun emo loaded with layers to be uncovered through repeat listens. —Aaron Eisenreich
---
23. Alex G – God Save the Animals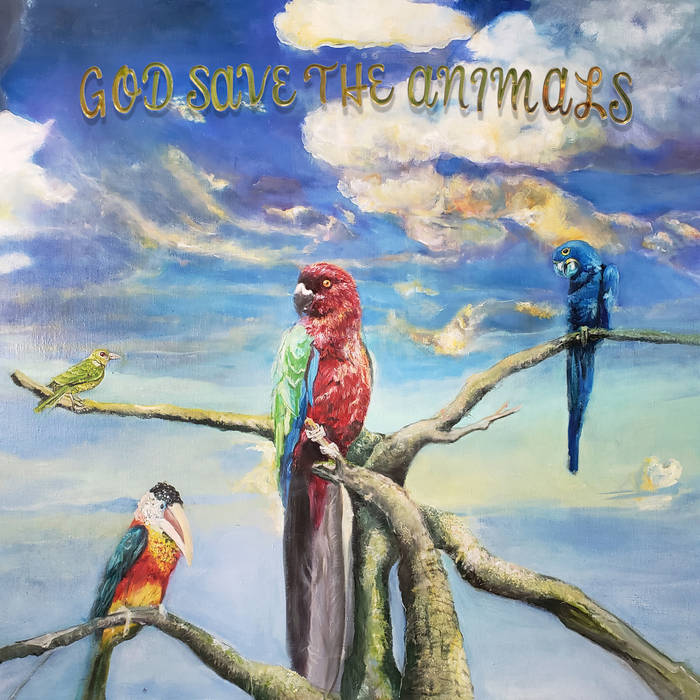 Alex G's ascension from cult favorite to (relative) household name has been a trip. The promotional cycle for God Save the Animals has seen not one but two late-night show appearances and a glowing writeup in The Guardian of all places. But the most interesting part of it all is that it comes when the Philly singer-songwriter is making his most adventurous, least accessible music yet. Lead single "Blessing" is built on a vocal melody that recalls turn-of-the-century nu-metal and erupts without warning into a burst of feedback; the piano-led "Immunity" is soaked in autotune and feels like an Alex G take on a Lil Peep track; the placid folk rock of "SDOS" is obscured by the devilish effects that coat his vocals. The record's crowning moment, though, is "No Bitterness," which plays out like a miniature run-through of Alex G's whole career until now: what begins as a placid lo-fi indie rock song gradually transforms into a messy, warbly synth-pop banger. —Zac Djamoos
---
22. A Place For Owls – A Place For Owls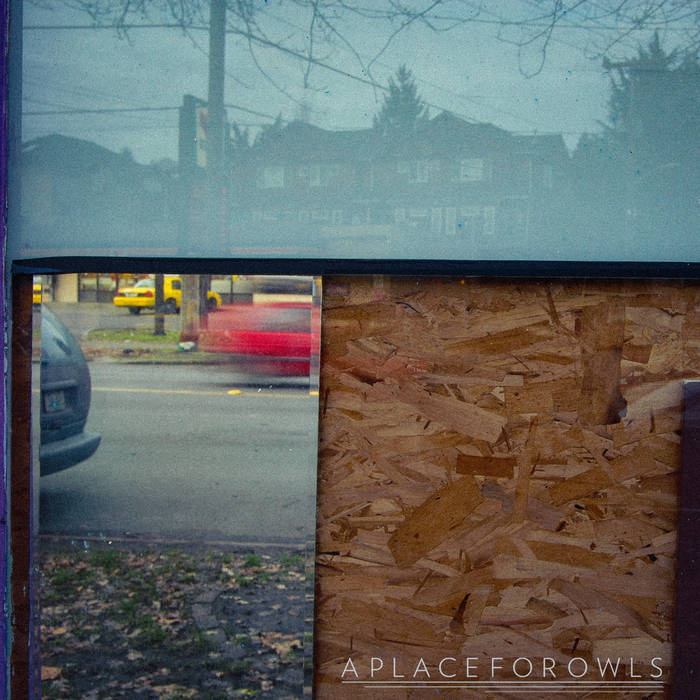 This is the most uplifting and cathartic album I have heard all year. Indie rock, emo, friendship-core, whatever you want to call it. This album is there when you need it most, and I can't wait to shout the lyrics along with a crowd at a live show sometime soon. —Jami Fowler
---
21. Pinkshift – Love Me Forever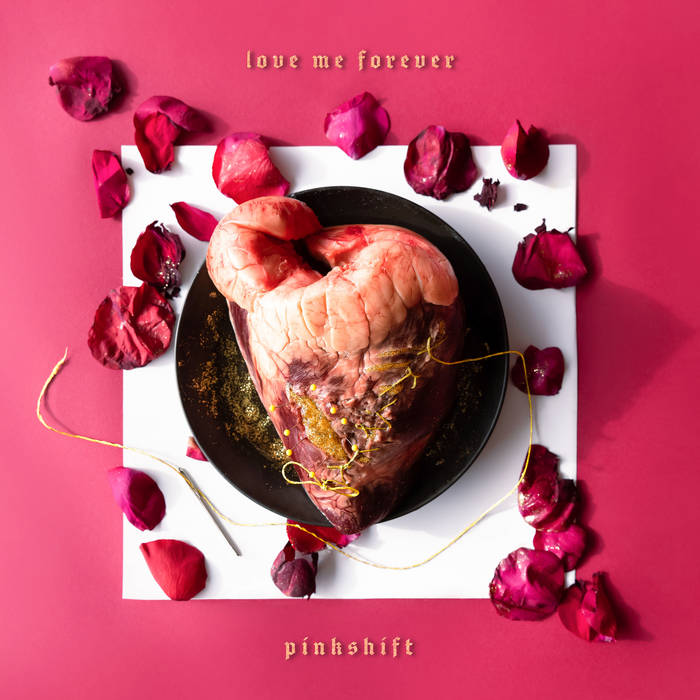 Ever since Pinkshift burst onto the scene with their Saccharine EP last year I had a feeling that we were in for something incredible. Now, with their debut LP, Love Me Forever, the band are more polished and twice as creative as ever before. On this album, they combine the frantic screamo energy of the bands of Warped Tours past, with cutting lyrics, and the smooth vocal hooks that will make any pop punk fan swoon, and that's before we get into some of these shredding guitar solos throughout. All in all, Pinkshift were able to craft an action packed debut LP that has firmly established them as one of the top prospects in the pop punk world. —Henderson Cole
---
20. Dazy – OUTOFBODY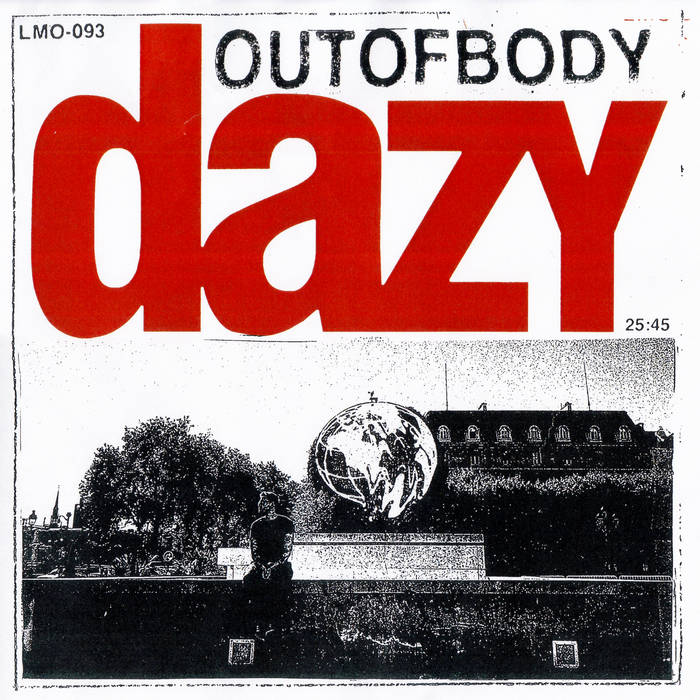 A catchy record packed with quick, fuzzy songs, Dazy's official debut LP OUTOFBODY builds on the success of last year's compilation MAXIMUMBLASTSSUPERLOAD. Goodson talked to our writer Aaron Eisenreich earlier this year, pointing out his influences as "uncomplicated music that you can return to endlessly." That's a great way to describe OUTOFBODY. It's got a thick, 1990s power pop sound, and would sound perfect in a coming-of-age movie or on a '90s radio station. Goodson is a one-man band, recording every vocal and instrumental on the album by himself, but the album still sounds huge. OUTOFBODY is meant to be turned all the way up on your car stereo so you can let your mind swim into the distorted guitars. —Madison Van Houten
---
19. Beach Bunny – Emotional Creature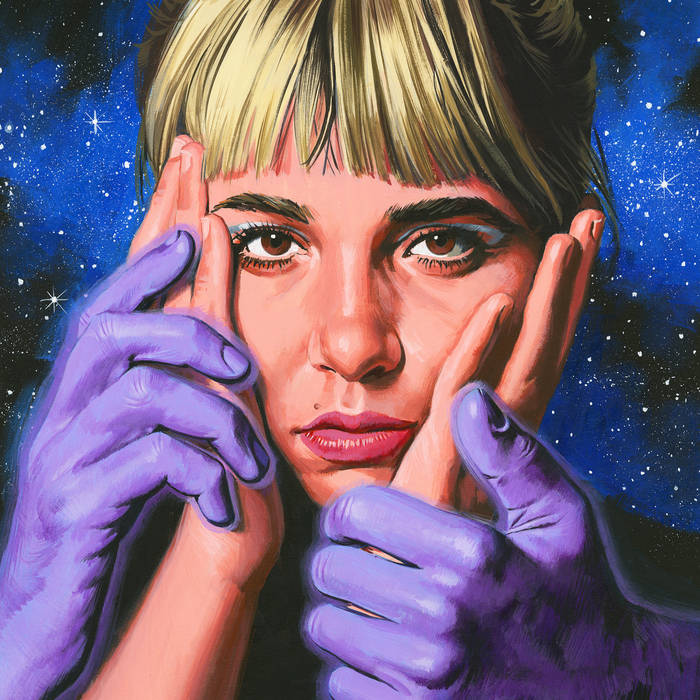 Beach Bunny have always kept their heartbreak-themed tunes on the sweet side, but the glossy production on their latest release (via Mom + Pop Music) has given them an extra layer of candy coating—which makes for a listening experience that is simply delish. From the second "Entropy" kicks off, frontwoman Lili Trifilio's crystal clear voice soars consistently through 35 minutes of pure, poppy, emotional rock and roll. It reminds me strongly of Bleed American-era Jimmy Eat World in the best way: major-key power chords and brain-burrowing choruses, all drawing on the sheer power of laying your heart bare onstage for the world to see. —Molly Mary O'Brien
---
18. Soul Glo – Diaspora Problems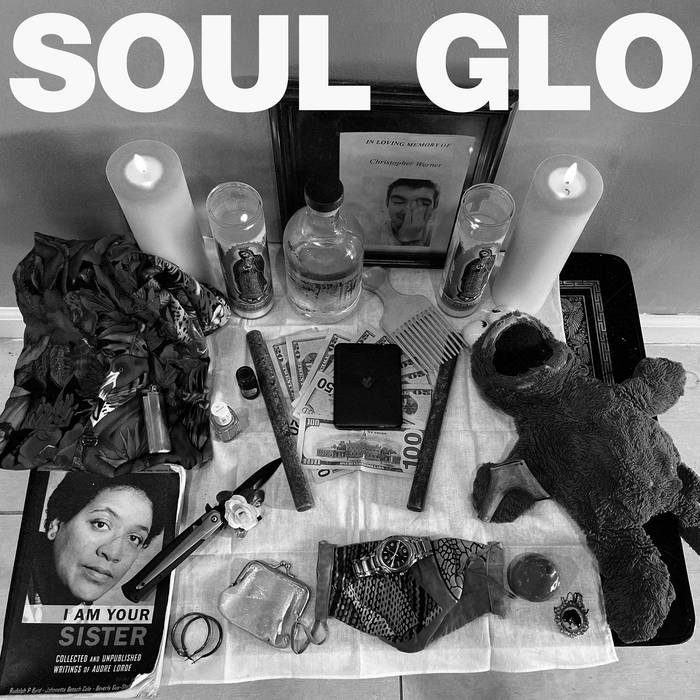 Twenty-five years ago, Refused promised us a new sort of punk to come with the declaration, "I've got a bone to pick with capitalism, and a few to break." They didn't know it then, but that shape of punk has finally come, and it's called Diaspora Problems. Soul Glo's latest record owes as much to Party Music as it does to Chaos Is Me as it does to that Chimerical Bombination, but, as with all great art, the end product belongs only to Soul Glo. There's horns sections (exhibit A: "Thumbsucker") and guest rap verses (courtesy of Mother Maryrose, Lojii, and McKinley Dixon) slapped atop thunderous, chaotic riffs, but the focus is on Jordan Pierce. He's a singularly charismatic vocalist in hardcore, and he manages to make every word sound like a manifesto—even when it's hard to tell what he's screaming. But when he screeches out, "who gon' beat my ass?" on the chorus of the frantic "Gold Chain Punk," it's obviously a rhetorical question. —Zac Djamoos
---
17. Mom Jeans. – Sweet Tooth
Oh boy, another heavy hitter from Mom Jeans. This band continues to flourish in their signature emo-punk sound, and Sweet Tooth is no exception. With more pop-influenced hooks and riffs, the band took on the same themes they've been exploring about love and turned it into a true blast of energy. From track to track, Eric Butler, the main songwriter of the band, has navigated this narrative tale of what it means to be loved, and what it can mean to have that love be compromised. Tracks such as "Love L8r" and "White Trash Millionaire" are just straight up ear candy for those who are feeling a yearning for a love lost. Yet what's so great about Sweet Tooth is not just the lyrics, but the absolute bangers of riffs and layers of instrumentals. Although mostly your standard core 4, the band knows how to make songs that ebb and flow perfectly from riff to riff. An excellent example of how emo is here to stay and is continuing to grow upon itself. Overall, this record is a joy to listen to and is a great stamp in the Mom Jeans discography. —Sarah Knoll
---
16. Mo Troper – MTV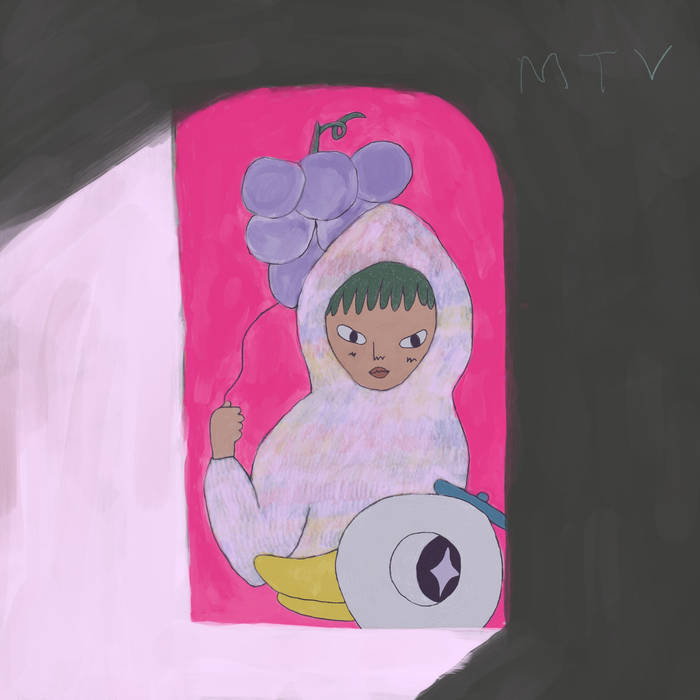 On your first few seconds listening to Mo Troper's newest album MTV you may think you have stumbled upon a throwback to the puffy days of folk pop gone by. But all things are not how they seem. This isn't some Dylan imitator from 1971—it's a zany perversion of the style revamped for 2022 with all the strangeness that the modern millennium by west coast indie rock innovator Mo Troper. On "The Only Living Goy in New York," a song nearly as off-kilter as its title, Mo hums over a harmonica,  "I don't belong here / I don't belong anyone else either / I looked through the peephole…." It's those lyrical eccentricities, along with Mo's willinginess to try anything at any time, that allows this album to keep any listener on their toes (even those already familiar with Mo). While it's doubtful that any song on this album will appear in the Hot 100, its unique ability to draw creativity from styles and tones long thought dry as stone means that it may just be the record that inspires the Hot 100 in the next decade. Even if not, at least he tried. —Henderson Cole
---
15. Prince Daddy & the Hyena – Prince Daddy & the Hyena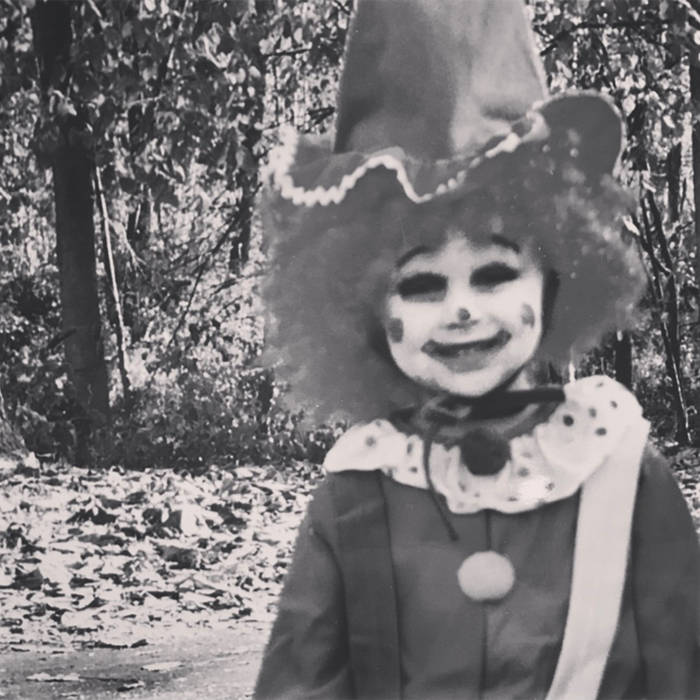 If you've gone to a show with at least one emo band on the bill, you will see the iconic green Prince Daddy hoodie. The hoodie's ubiquitousness is a testament to the fervor of their ride or die fans. Rising out of the dregs of the "weed emo" wave of the 2010s, their 2015 EP Adult Summers and subsequent 2016 album I Thought You Didn't Even Like Leaving became cult hits, offering a generation of teenagers a series of anthems about fucking up and forgetting to take your meds. 2019's Cosmic Thrill Seekers doubled down on everything that worked for them: the songs were still snotty and frequently about being fucked up—chemically, emotionally, spiritually, but they leaned into their tendency to stretch songs past four minutes, got more dramatic, and took bigger swings. The whole stew was anchored by singer Kory Gregory's abrasive howl that sounds like the result of recent gravel gargling, a true love-it-or-hate-it vocal. It was widescreen PDaddy, but still definitely PDaddy. But now, with their 2022 self-titled record, Prince Daddy & the Hyena would like to reintroduce themselves.
There's a trope in music criticism that a band's self-titled album is where they are consciously trying to sound the most like themselves, defining their sound and attempting to distill it to its purest form—which is why the lead single from Prince Daddy & and the Hyena's self-titled album came as such a surprise. "Curly Q" is a gentle, achy acoustic ballad that showcases clean vocals from Gregory, reportedly the result of vocal coaching and a concerted effort to incorporate various eras of UK guitar pop. It's genuinely pretty, and a massive change from the throat shredding vocals of their past. Despite what the lead single might indicate, the old Prince Daddy is still in there as well. Songs like "A Random Exercise in Impermanence" bundle together traditional PDaddy fare—frantic pace, barked vocals, frank and darkly humorous lyrics about mental health—into something a melodic cut above their previous work. But songs like "Jesus Fucking Christ" demonstrate what more the band can do with those pieces, creating the most potent, sticky, hooky version of their snarky pop-punk. In case I'm not being clear: this is the best Prince Daddy & the Hyena album. It's all over the place, and not every idea works, but the first time I heard the chorus to "El Dorado," it was absolutely clear to me that Prince Daddy has put in the time and effort, and their ability has caught up with their ambition. I wasn't a believer and this album made me a convert. I bought the hoodie. —Keegan Bradford
---
14. billy woods – Aethiopes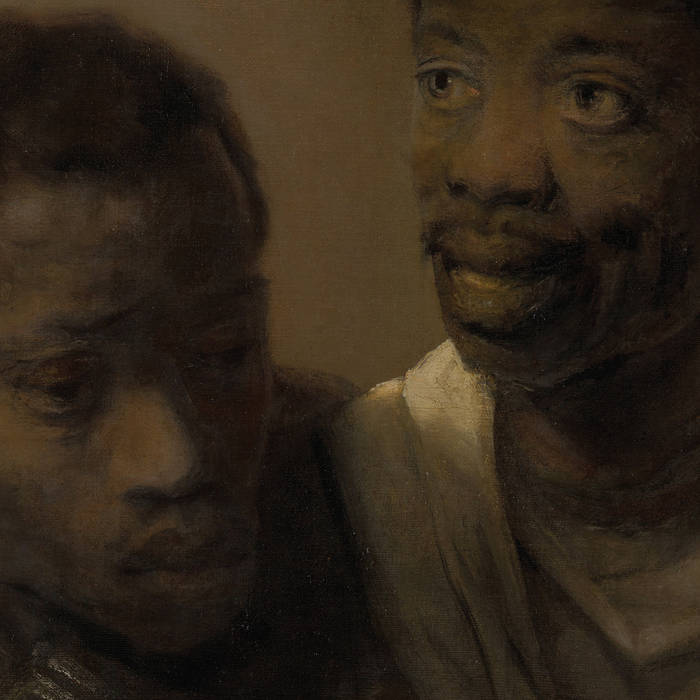 As impenetrable as it is listenable, billy woods' Aethiopes is one of the most captivating records of the year—an album that feels entirely unconventional while simultaneously rooted in tradition. Preservation's desolate, cinematic production seems to be a perfect match for woods' esoteric, unpredictable style, and there are points like the sax run on "Asylum," the harmonica bursts on "NYNEX," or the moment where the beat drops out for a second on "Sauvage" that work as empathic punctuation for woods' freewheeling rhymes. The production may seem too avant-garde at first, but there's a groove hiding in all that open space that works with woods' confident, casual delivery for a mesmerizing listen. woods' lines are so evocative and varied, a different one can pop out at you even on the hundredth listen through the record. "Ziggurats on the Nile / bought the house and tore it down / all your yesterdays in one neat pile" sticks out in the bouncy jazz of "Haarlem," as does "it's a freedom in admitting it's not gonna get better" on the ethereal, trippy "Remorseless," or "a lifetime in the game, now the league folding / contracts voided, Mohamed Atta, fly in the ointment" on the hard-hitting "Versailles." While Aethiopes may seem chaotic or hard to pin down at points, it's difficult to imagine a more fascinating and rewarding record to dig through. —Aaron Eisenreich
---
13. Anxious – Little Green House
Little Green House is the debut record from emocore outfit Anxious, and the band clearly takes notes from the hardcore scene whilst paying homage to emo heavy hitters like early Weezer and Title Fight. What Anxious does so well on Little Green House, though, is explore the themes of emerging adulthood and relationships without being cliché or redundant. I think with this past couple of years we've had, many young adults have come out of it disgruntled and confused about what it means to be an adult. The band captures this with their high energy and well crafted songs that track after track seem like a chapter in a diary of self exploration. The guitar work, vocals, and overall sound of the record appears nostalgic like it should be featured on 10 Things I Hate About You. However, Little Green House is a 2022 record. The sound they create and the themes they explore are native to our current time period. The band expertly navigates what it means to be an emocore band, dealing with what it means to be 20, 21, 22 in an age of arrested development. —Sarah Knoll
---
12. Big Thief – Dragon New Warm Mountain I Believe in You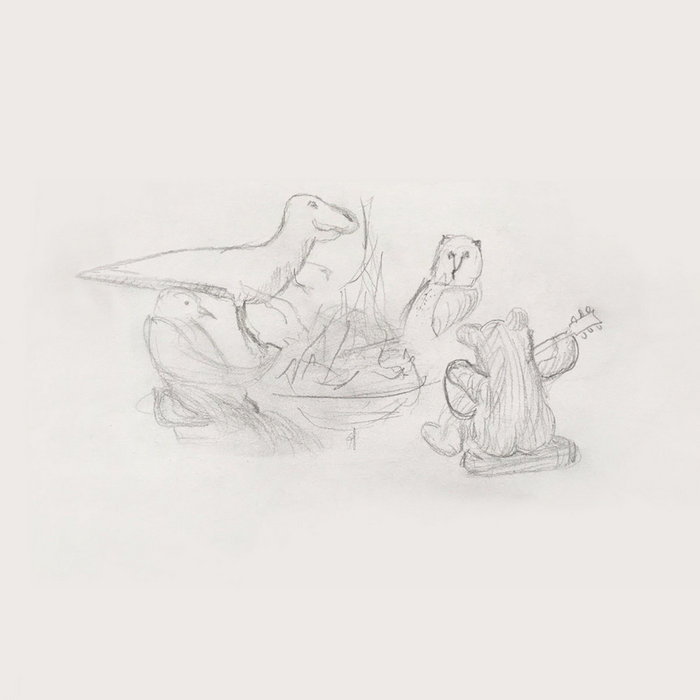 On "Red Moon," about midway through, Adrienne Lenker breaks out and chimes in a fit of joy, "That's my grandma!" Big Thief isn't a band known for upbeat or lighthearted music, but on their fifth LP, the indie rockers embrace levity. Throughout the 80-plus minutes of Dragon New Warm Mountain I Believe in You, the band mixes into their folk rock some trip-hop, a lil country, a couple flutes, a helping of feedback, and even a number of references to various potato dishes. Big Thief is likely the most critically-beloved band of their generation, and on Dragon New Warm Mountain, they just wanna let loose. By this point, they've earned it. —Zac Djamoos
---
11. Drug Church – Hygiene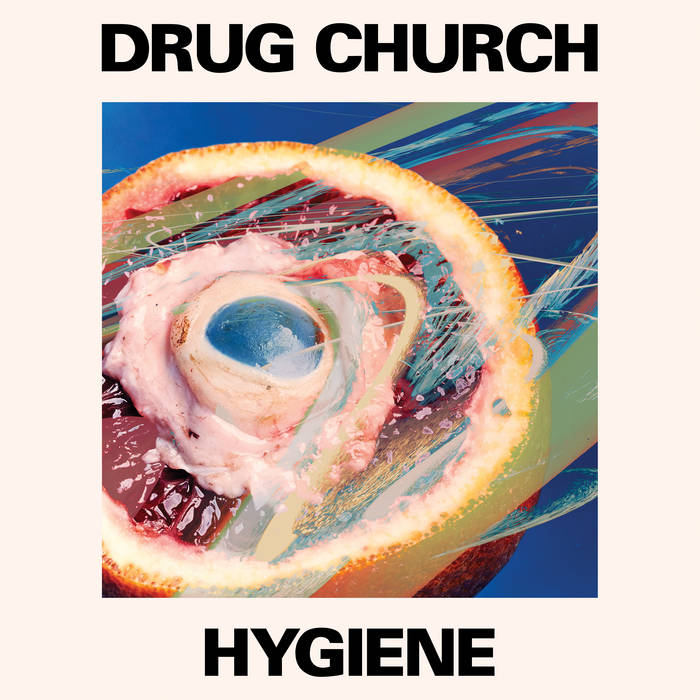 Drug Church have established themselves as one of the modern standard-bearers in rock and rock-adjacent music. Their chameleonic sound means that they might be the one band friends with otherwise differing tastes in guitar music (pop-rock, metal, metalcore, hardcore punk) have in common. Hygiene is heavy but accessible, catchy but complex, and layered from front to back. "Million Miles of Fun" is a fan-favorite, but "Super Saturated" (positioned in the venerable No. 2 spot in the sequence) is a personal standout. —Michelle Bruton
---
PAGE 1 (#50 – #31) – PAGE 2 (#30 – #11) – PAGE 3 (#10 – #1 + Playlist & Award Winners)
---
The Alternative is ad-free and 100% supported by our readers. If you'd like to help us produce more content and promote more great new music, please consider donating to our Patreon page, which also allows you to receive sweet perks like free albums and The Alternative merch.